A deliciously fudgy brownie topped with a moist pumpkin cheesecake layer. These pumpkin cheesecake swirled brownies are perfect for the fall holiday.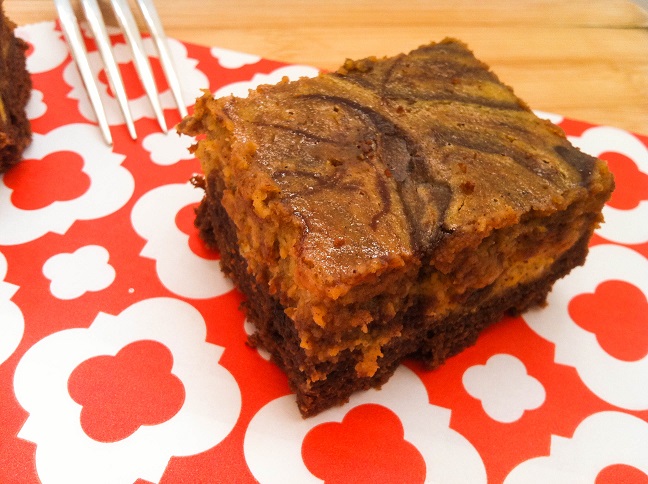 Is there anything better than cheesecake and brownies? Together?!
I love cheesecake. It's one of my favorite desserts. There's just something about that creamy soft texture that I can't resist. And I love chocolate. And when I say love, I mean I can't live without it kind of love. I even have an emergency stash of it just in case I run out. But cheesecake and chocolate together? Soo drool worthy.
So of course, that means I have to share it with you, right?
And just in time for Thanksgiving too!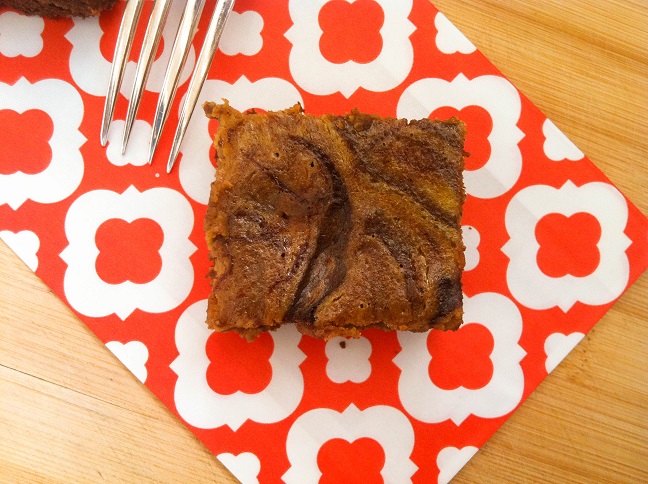 We're two weeks away from eating our hearts out with our family, and if you're me, watching Christmas movie marathons. Not that I haven't done that already… Hallmark Channel is feeding my addiction. =)
I haven't quite decided what will be on the Thanksgiving dinner menu this year. I'm so behind. But I'm considering these pumpkin cheesecake swirled brownise as dessert. Rich moist pumpkin-y cheesecake with a fudgy chocolaty brownie. What's not to love?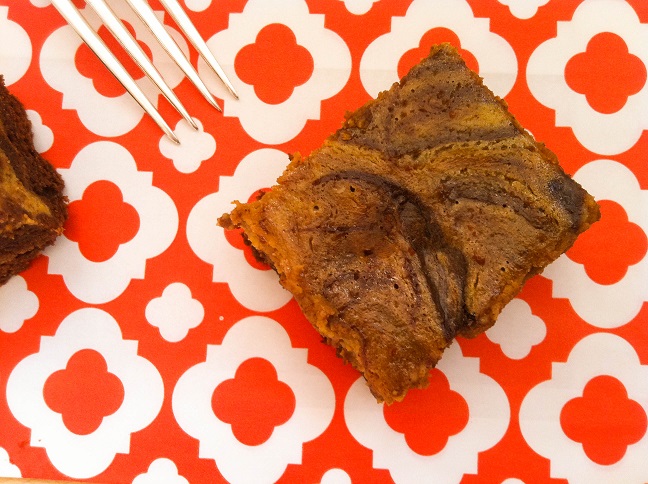 For this recipe, please head over to Ask Anna. These pumpkin cheesecake swirled brownies are featured on her blog today!
 What will you be making for Thanksgiving this year?