Have I mentioned that I have an obsession with kaya buns, right now? I probably already have.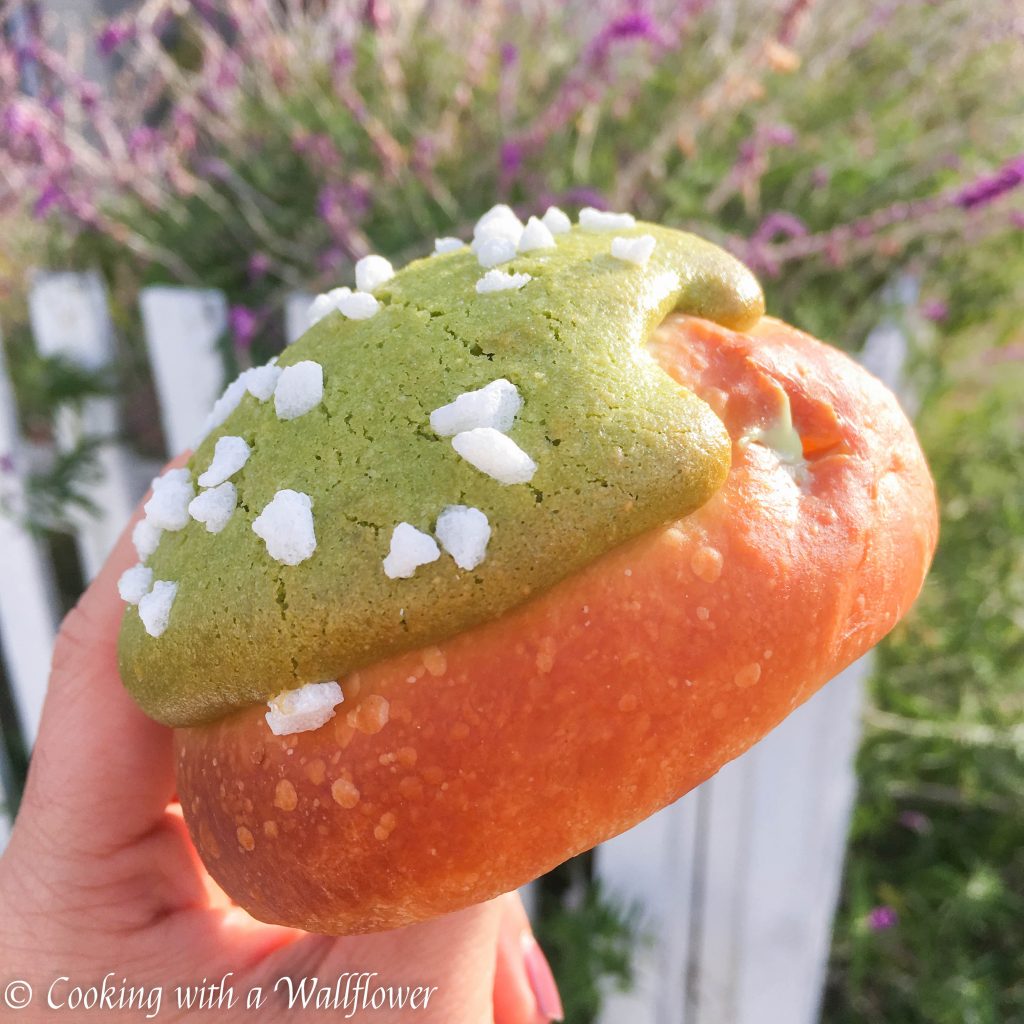 There's a bakery called Breadbelly in San Francisco that makes pastries that are inspired by Asian flavors. My favorite by far is their kaya buns. It's similar to the pineapple bun. Soft bread filled with a pandan coconut cream and topped with a pandan coconut crumble. It's the perfect balance of flavor and so addictive. If you're in SF, you need to get yourself to this small bakery and get their kaya bun and their kaya toast. Sooooo good.
In this week's finds….
This Thai noodle soup with tofu and eggplant looks soo comforting and perfect for a chilly night.
How delicious does this buttermilk spice cake with whipped ganache look?
Oh my gosh. This chicken enchilada casserole verde looks amazing and perfect for a weeknight dinner.
This spiced orange apple cider sangria sounds like the perfect fall cocktail.
These pumpkin cinnamon rolls with maple frosting are perfect for a fall breakfast.
Seriously obsessed with all things apple cider during the fall so these baked apple cider donuts sound sooo amazing right now.
This puff pastry baked brie and prosciutto di parma with cranberries would be perfect for entertaining.
These better than take out dan dan noodles would make the perfect weeknight dinner when you have those Chinese take out cravings.
I need this maple BBQ salmon with brown butter couscous in my life.
Definitely need to make this snickerdoodle cake ASAP.
I love how simple it is to make this sauteed broccolini with garlic and parmesan side dish.
How gorgeous is this glazed butterscotch chip bundt cake?
How perfect are these mummy dark chocolate cupcakes for Halloween? Soo cute too.
This pomegranate honeycrisp apple salad has all the fall vibes. And so perfect for a quick meal.