"History is rich knowledge. In your travel, learn brief history of the place visited." — Lailah Gifty Akita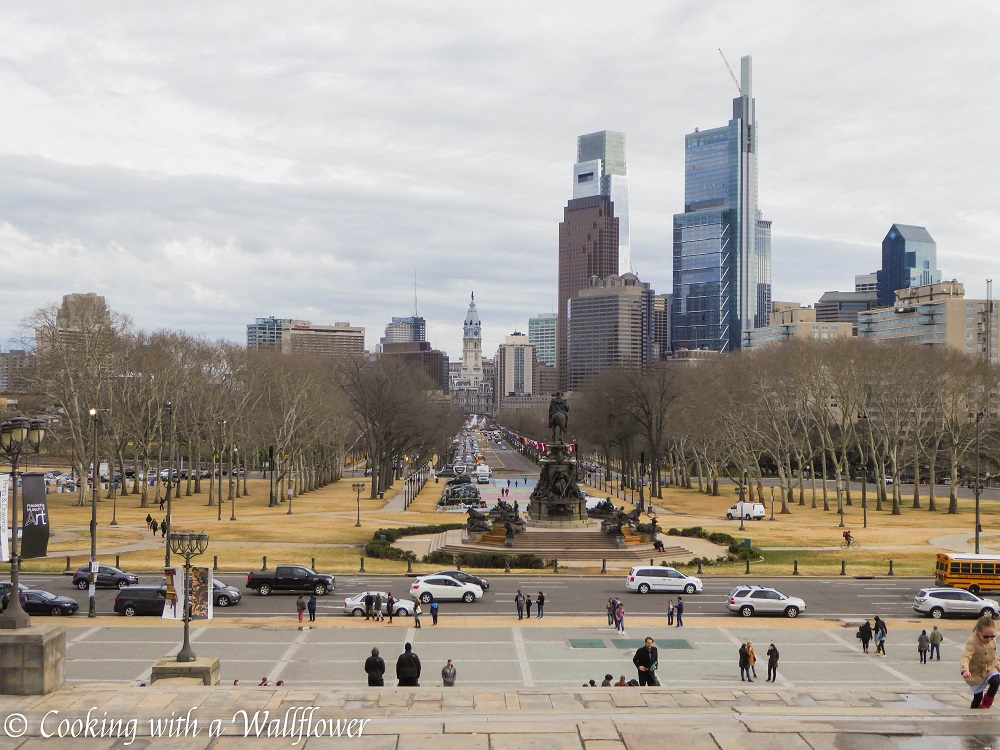 While I explored Philadelphia, I spent some time in the Museum District. I wish I had more time to visit all the museums, but since I had less than three days in Philly, I had to pick and choose the museums I wanted to explore, especially since visits to museums take time.
I highly recommend walking along Benjamin Franklin Parkway which leads you from City Hall all the way to the Philadelphia Museum of Art. This parkway is lined with trees and such a gorgeous place to walk. Along the parkway, you can visit so many other museums and historical landmarks.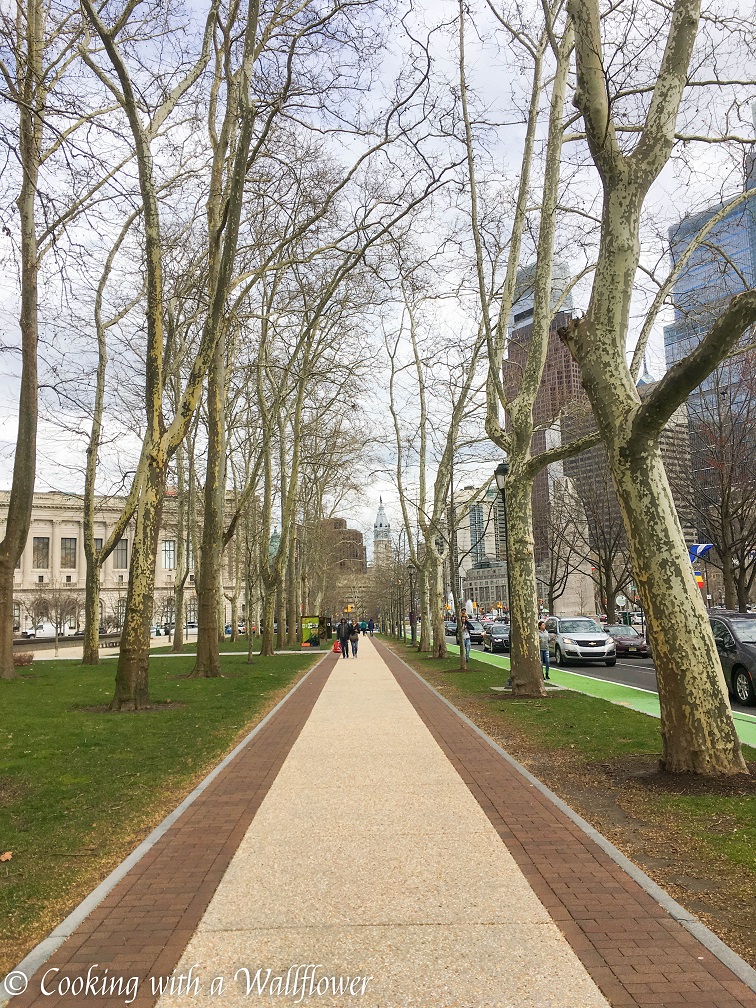 If you missed any of my other Philadelphia travel posts you can find more about Old City and Center City.
Behind the Philadelphia Museum of Art is Fairmount Park, which spans more than 2000 acres. I wanted to wander the park and see the cherry blossoms, but I didn't have enough time. And the part that I did see was cut short because it became really windy and rained so hard.
But I wanted to share with you, the little that I did see. The storm clouds did not make it easy to take photographs. One moment it was bright and the next it was super dark.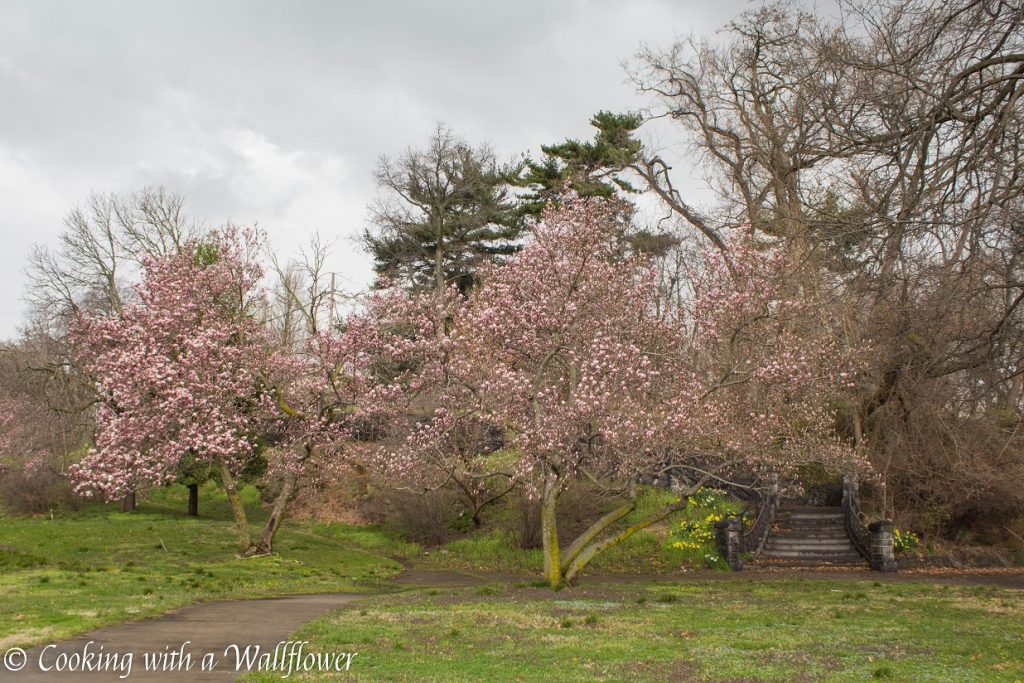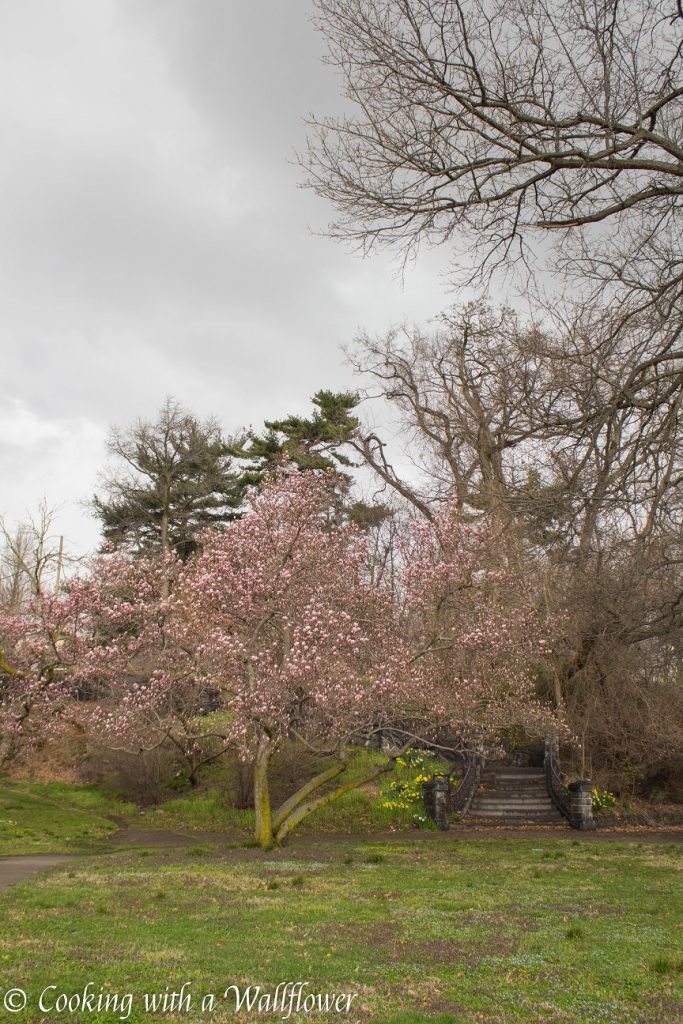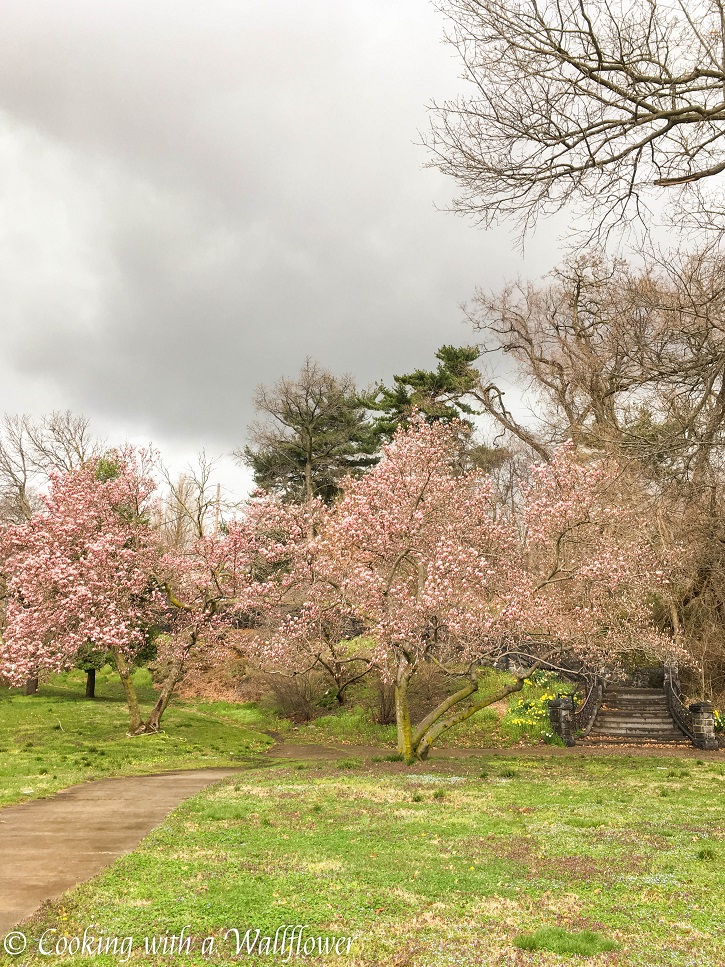 If you're a fan of art, the Philadelphia Museum of Art is a must visit stop.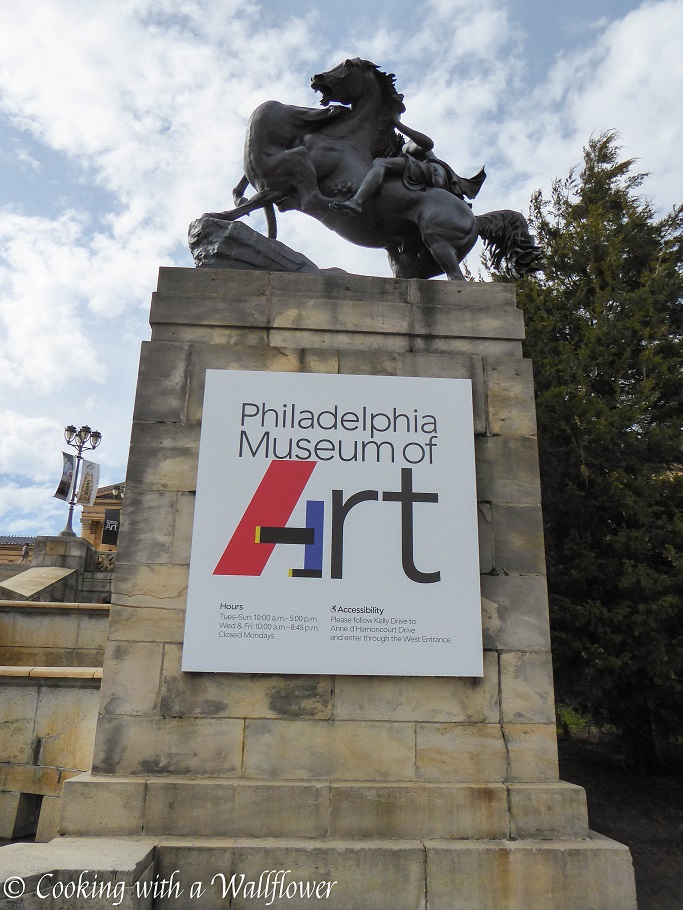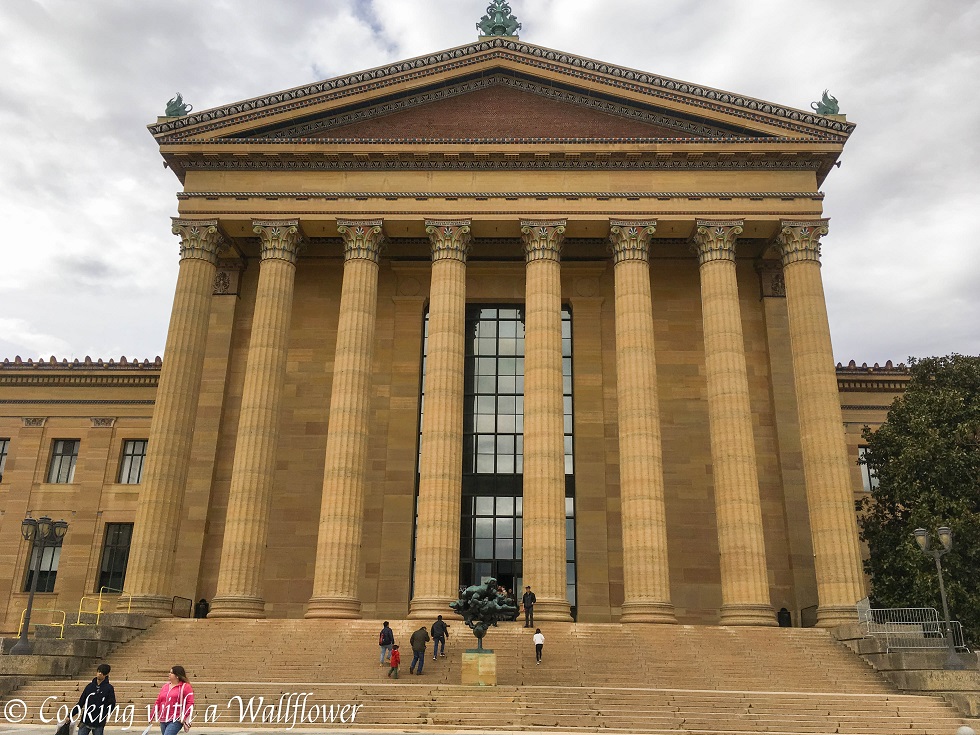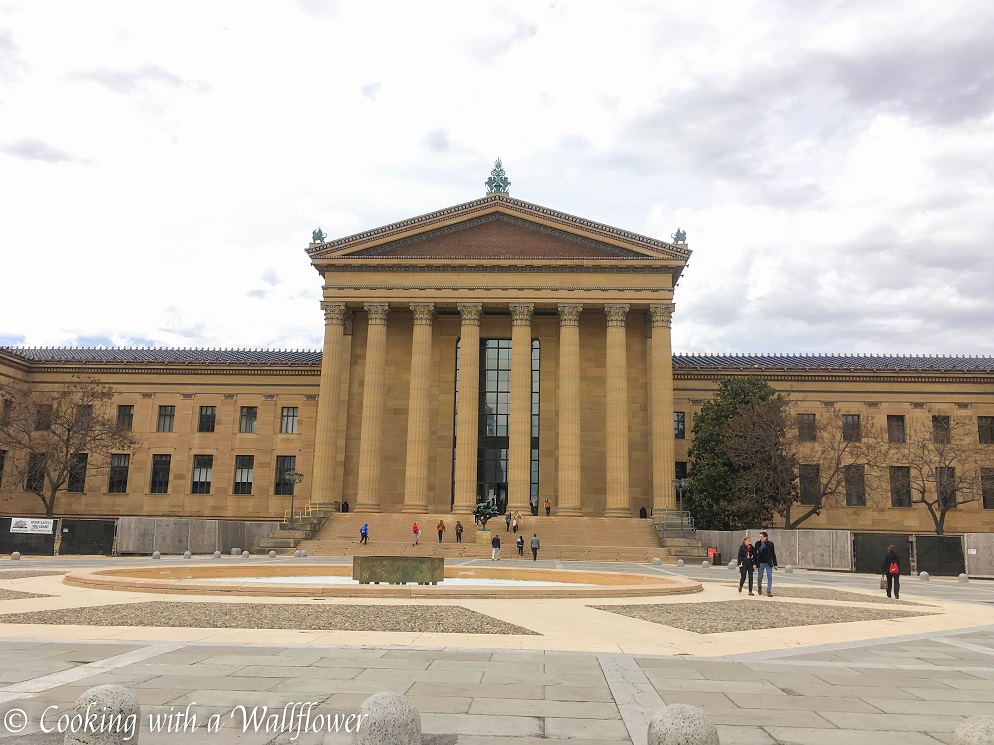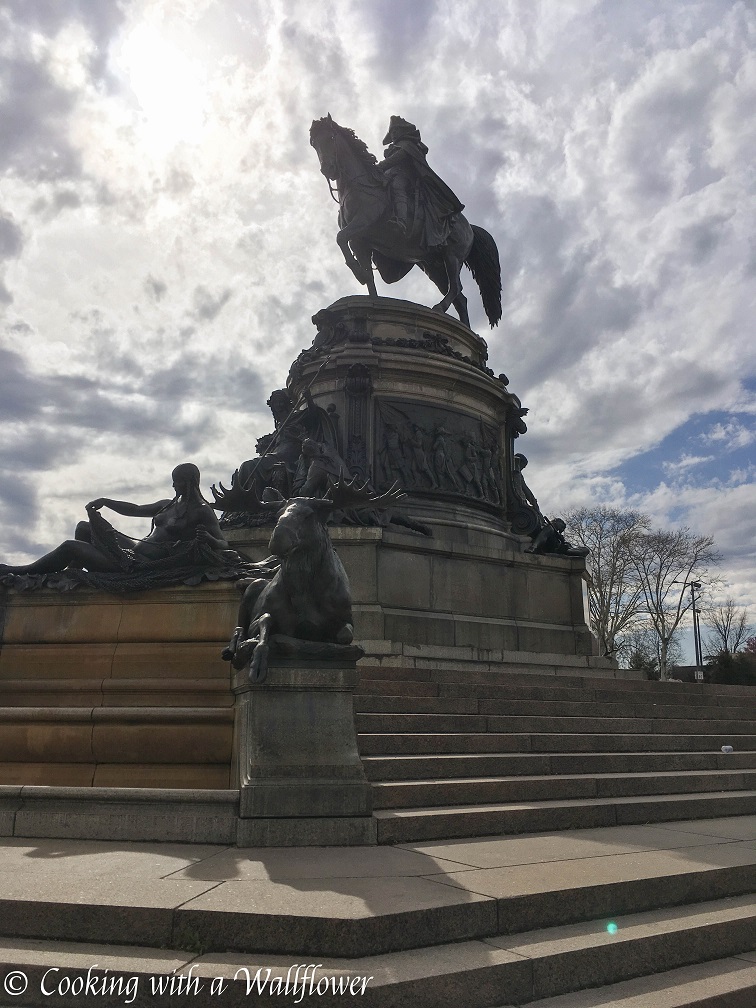 I absolutely loved the cherry blossoms behind the museum.
Famous for the "Rocky Steps," many tourists come to this museum to run up the steps like in the Rocky movies and to pose next to Rocky statue.
Inside, there are so many different exhibits.
I have to say that I don't have much of an appreciation for modern art or abstract art. I don't always understand it. Lol. But I loved that there were so many exhibits with art from all over the world. There's definitely something for everyone.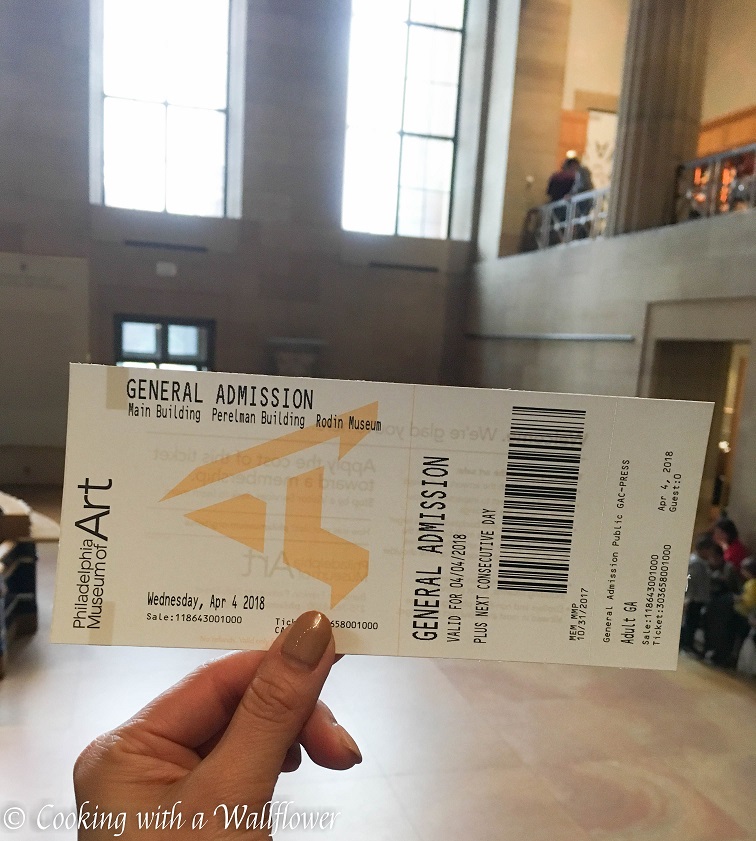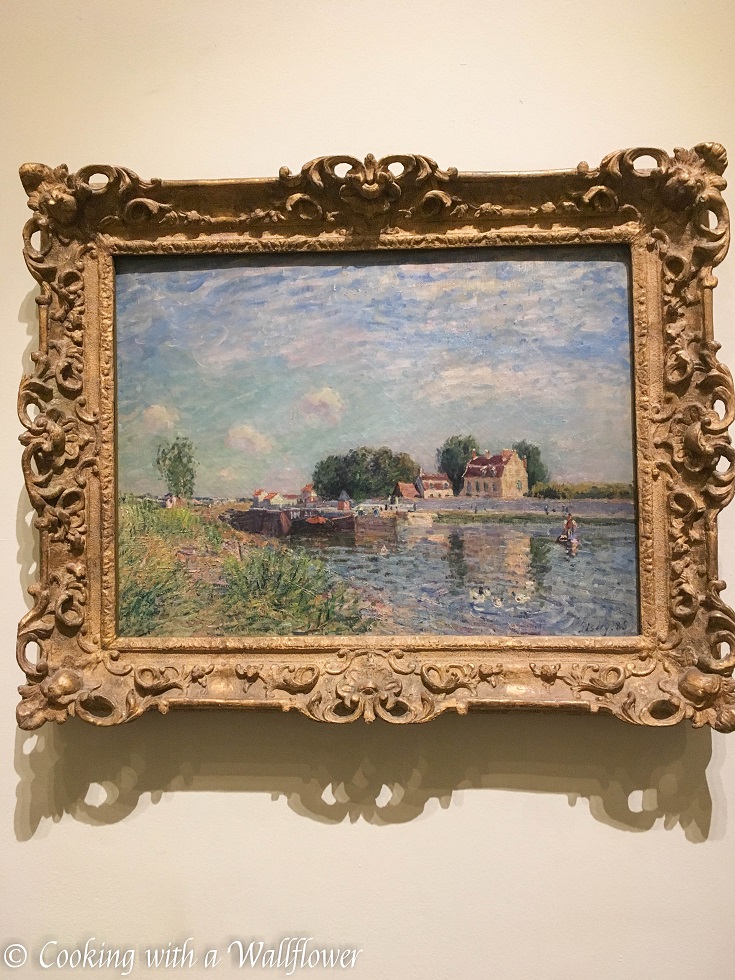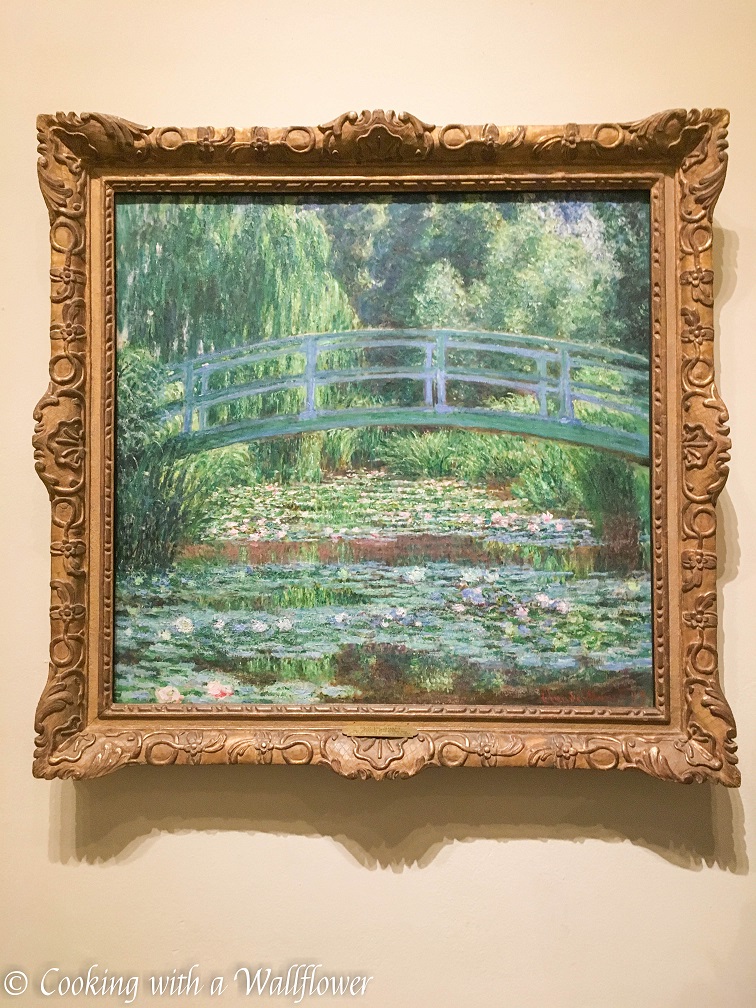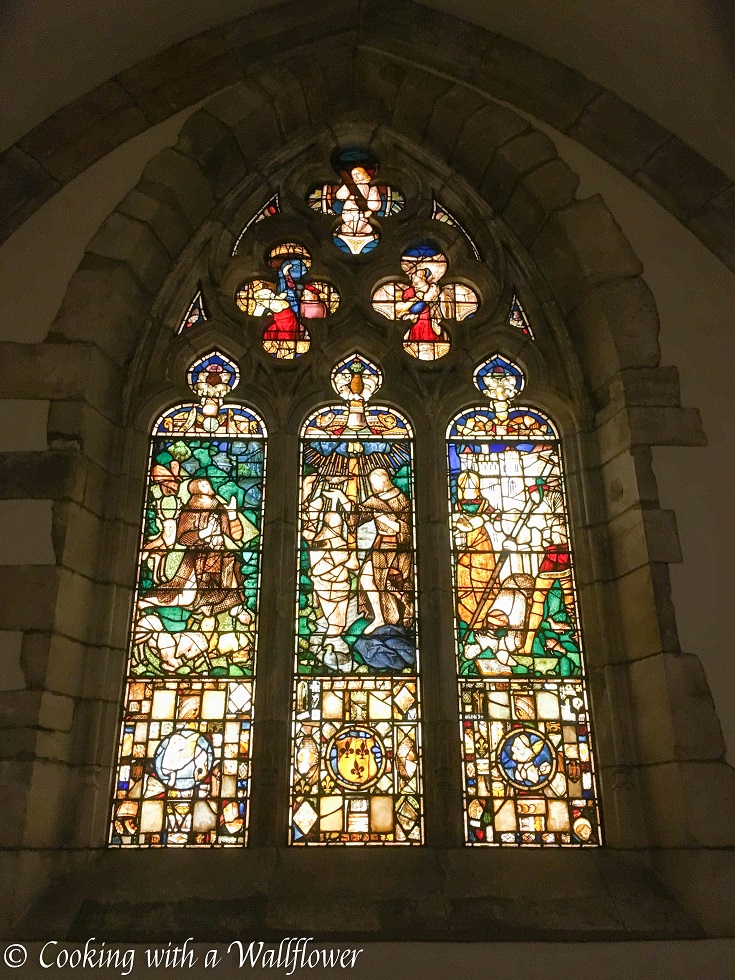 The details in these elevator doors.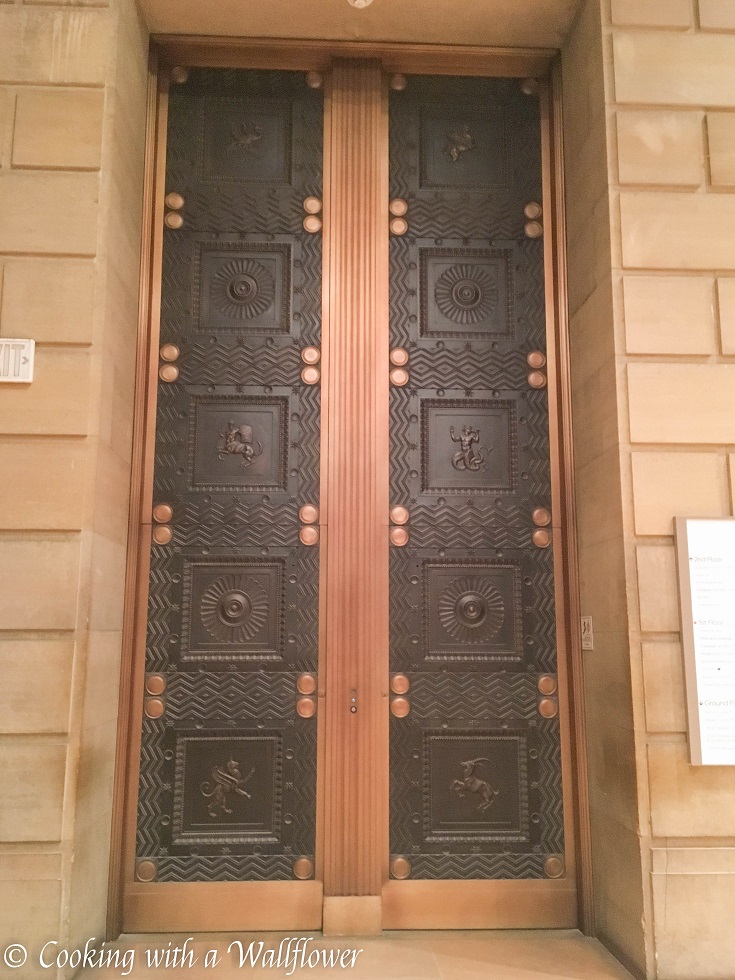 My favorites were the Asian exhibits.
You can find detailed paintings on screen doors. You can get a glimpse inside a Japanese teahouse with statues of Buddha inside. You can lay down and look up at the detailed ceiling that once belonged to a temple.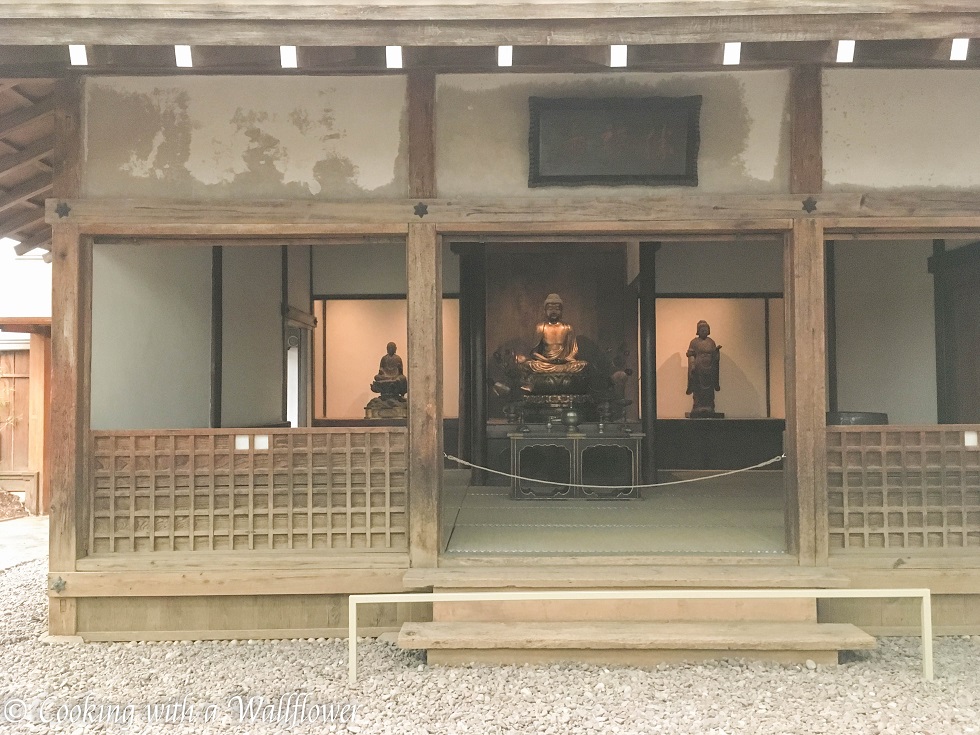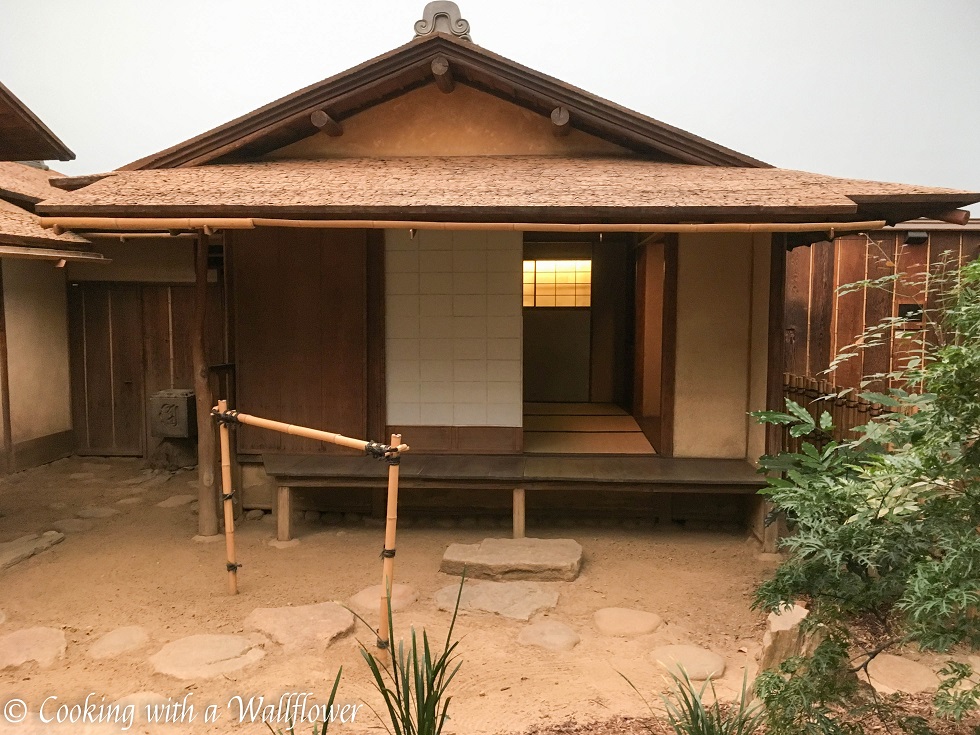 Another favorite was exploring the drawing rooms of a townhouse from the 1920's.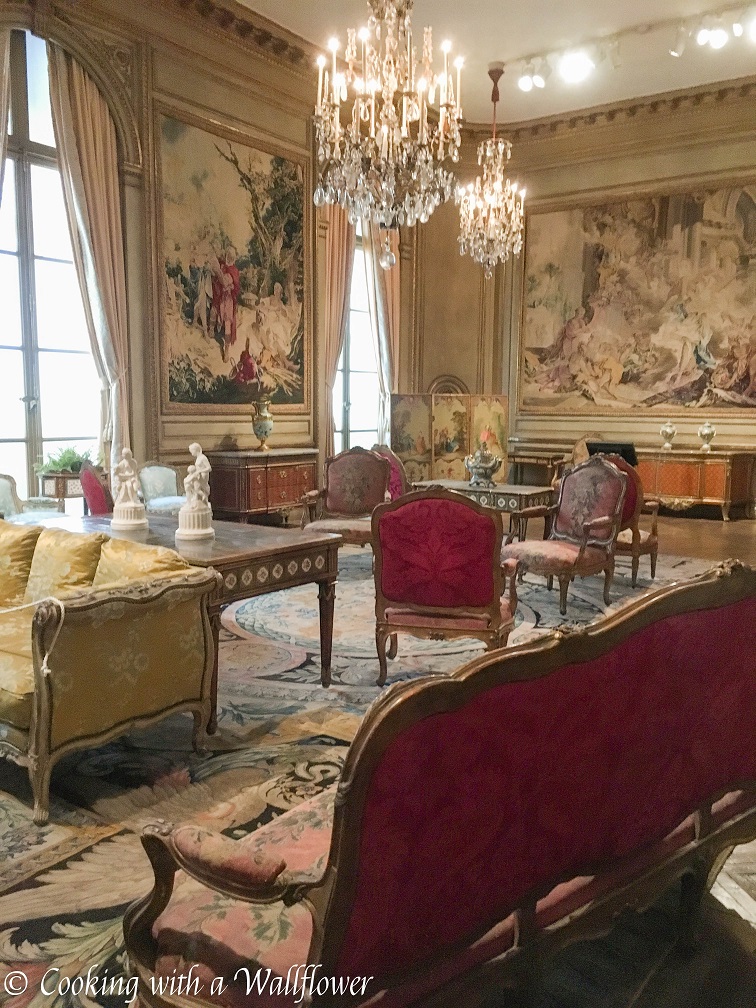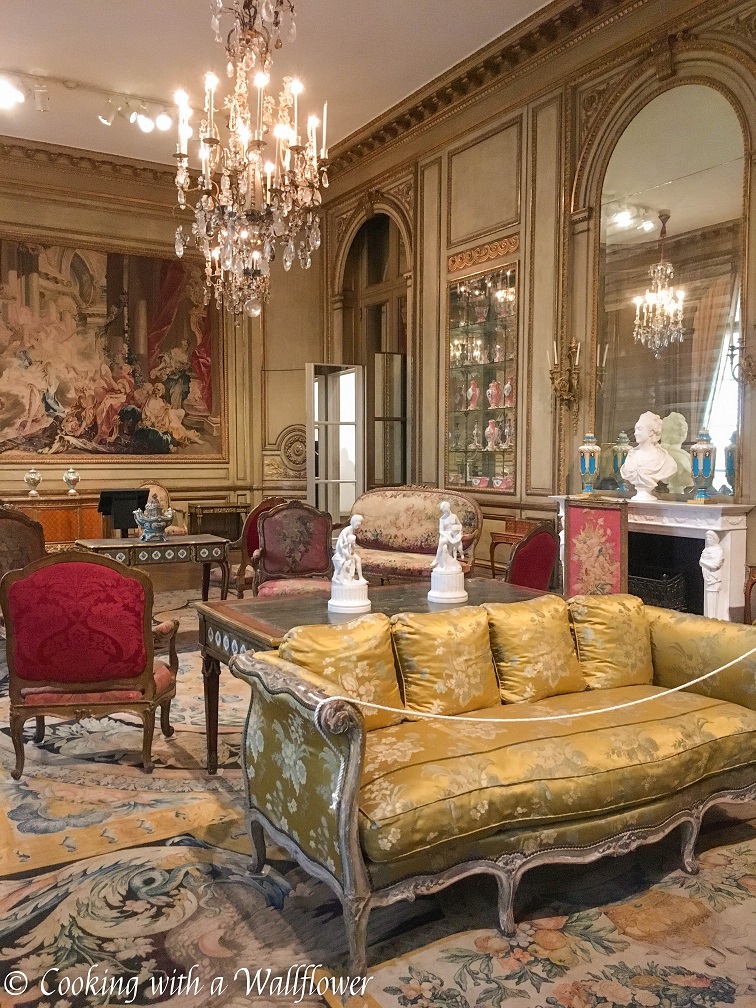 Other parts of the Philadelphia Museum of Art included Perelman Building, Rodin Museum, Cedar Grove and Mount Pleasanton. I didn't get to explore these places, but I wished I could have. Especially the historical houses.
I didn't have enough time to actually go inside the Rodin Museum to explore since I had a dinner reservation that I had to make. But since I was walking along the Benjamin Franklin Parkway, I could resist stopping to take a photo of the museum itself. The architecture was just gorgeous.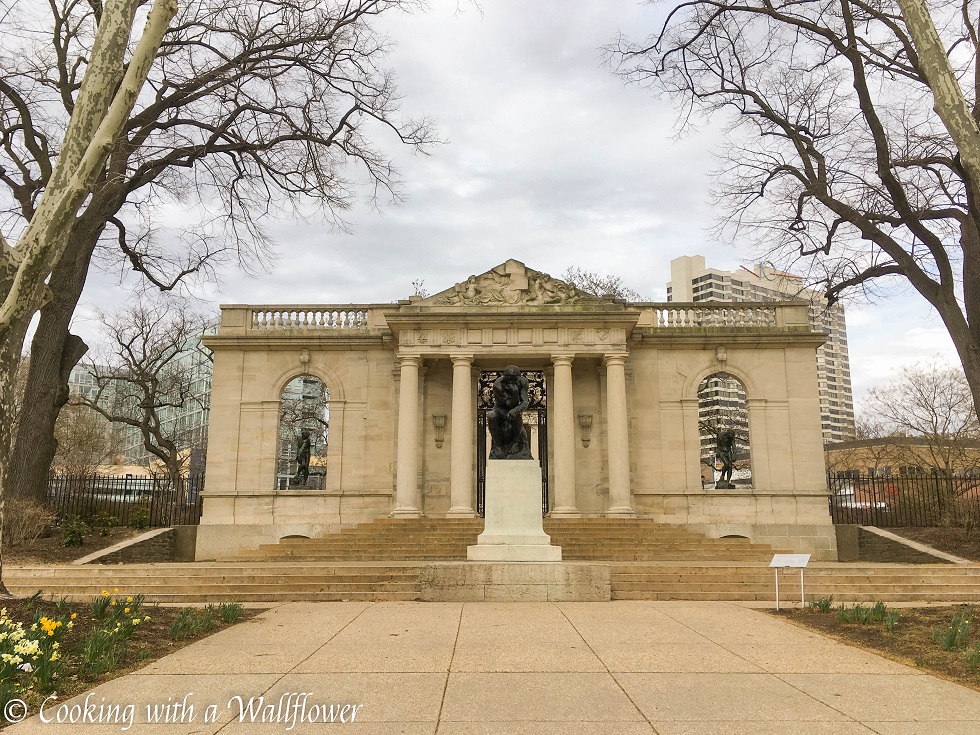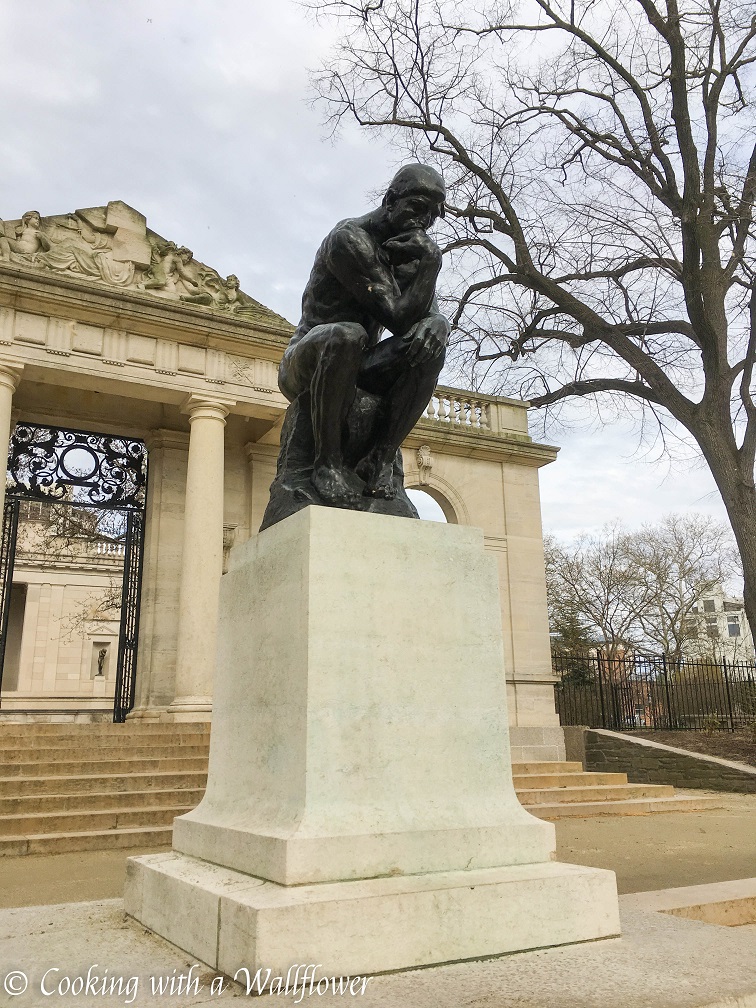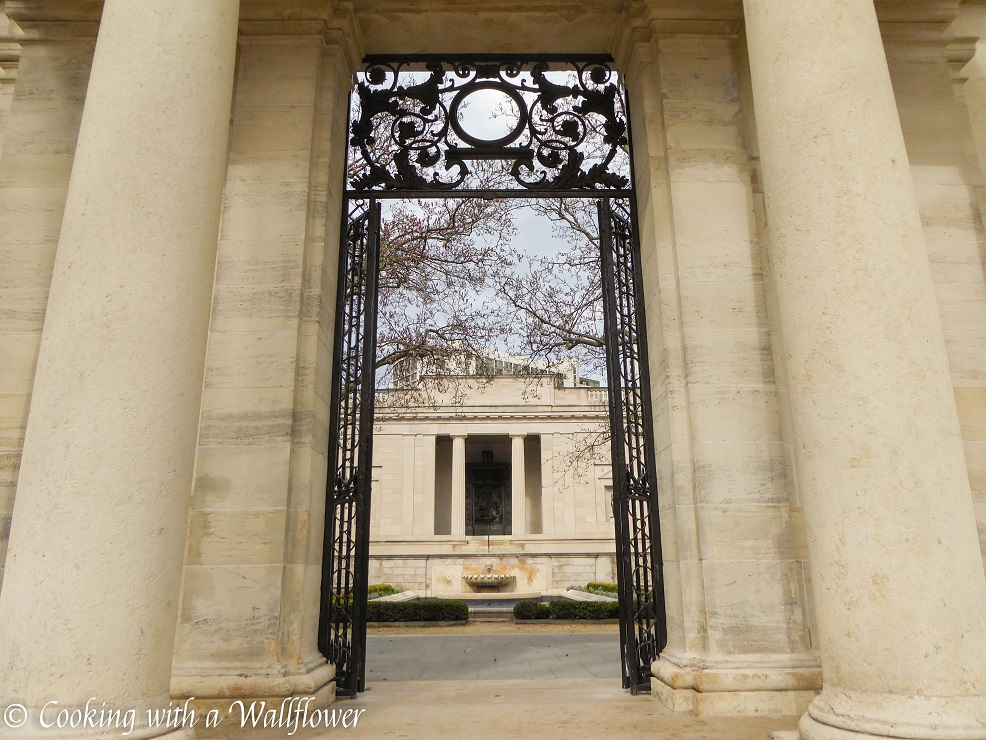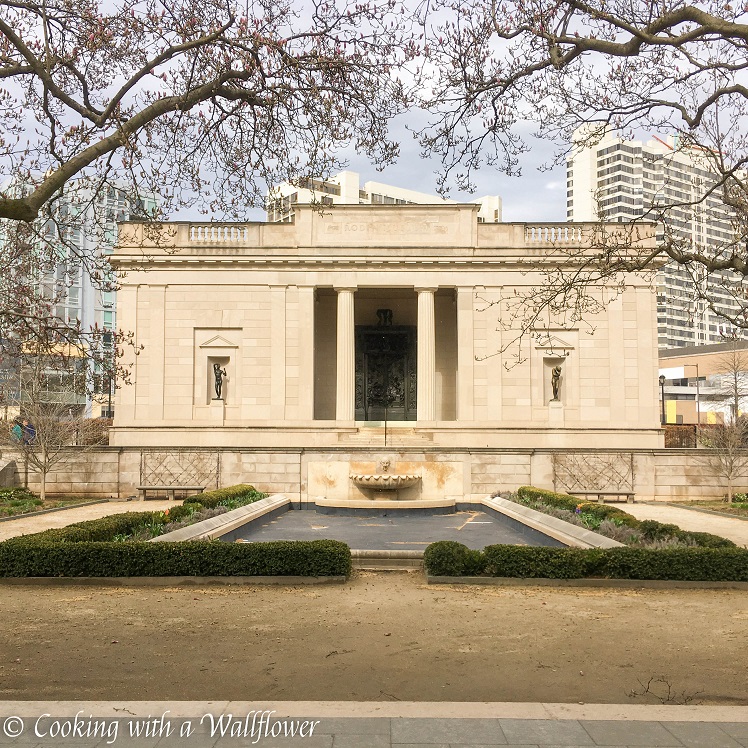 How amazing are the details to this door?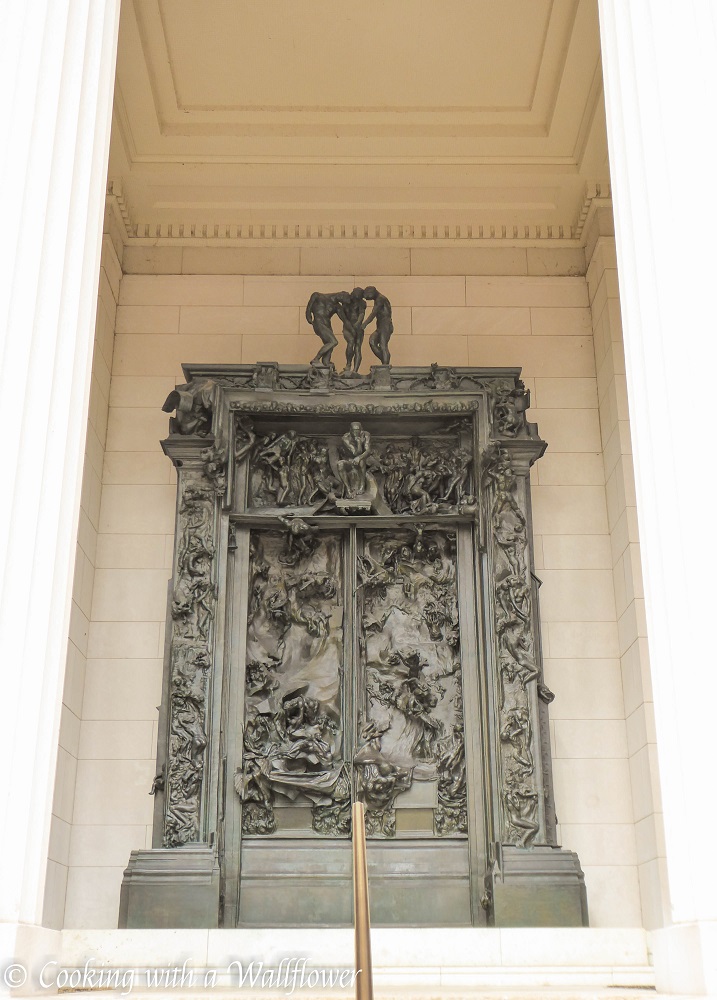 The Free Library of Philadelphia was not on one of my planned stops, but I came across it as I was walking along the parkway and entered on a whim.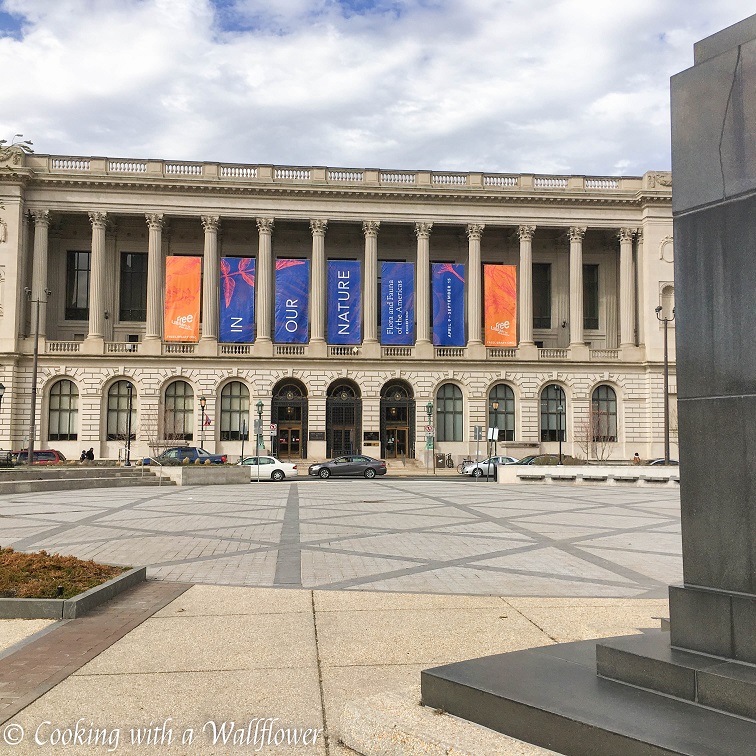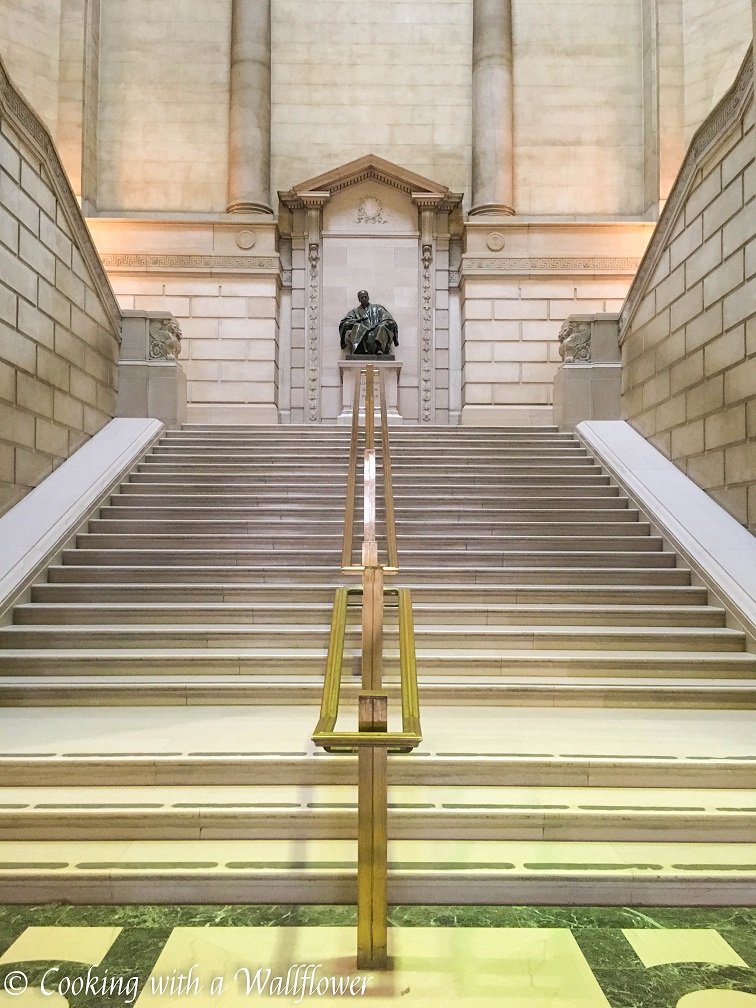 This part is located in the middle of Benjamin Franklin Parkway and has an amazing fountain. If only it wasn't so windy because the wind blew all the water at me.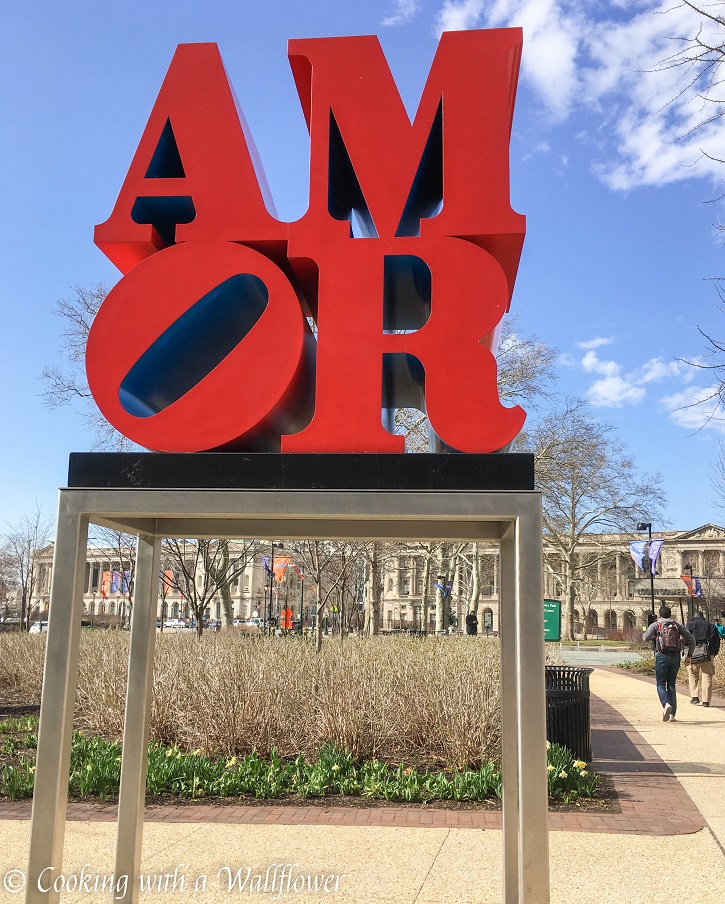 Cathedral Basilica of SS. Peter and Paul
I love the architecture of the cathedral but didn't have time to explore the inside. It'll be on my list for next time.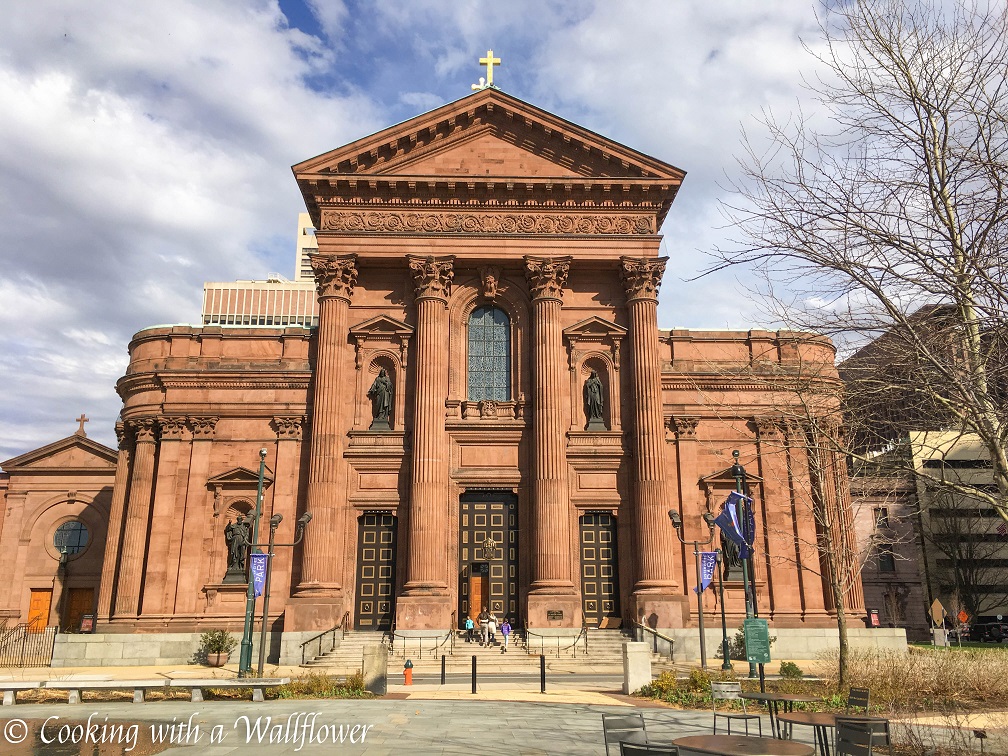 So many things to do and places to explore, but too little time!
You can find the rest of my Philadelphia adventures here.
Things I want to see my next visit:
Enter the Rodin Museum
Explore Fairmount Park
Explore Shofuso Japanese House and Garden
Explore the inside of Cathedral Basilica of SS. Peter and Paul