Last weekend, I went to Monterey to visit my friend, Kim. On the way to Monterey, we stopped by Watsonville to pick strawberries from Gizdich Ranch. Have you ever been strawberry picking? It's so much fun searching for the perfect strawberries. Unfortunately, it's not quite strawberry season yet so many of the strawberries aren't yet ripe, but we got a good amount anyway. In another month, there will be so many and it'll also be ollalieberry and boysenberry season. And if you're ever at Gizdich Ranch, you have to also stop for their freshly baked pies and their freshly pressed apple juice.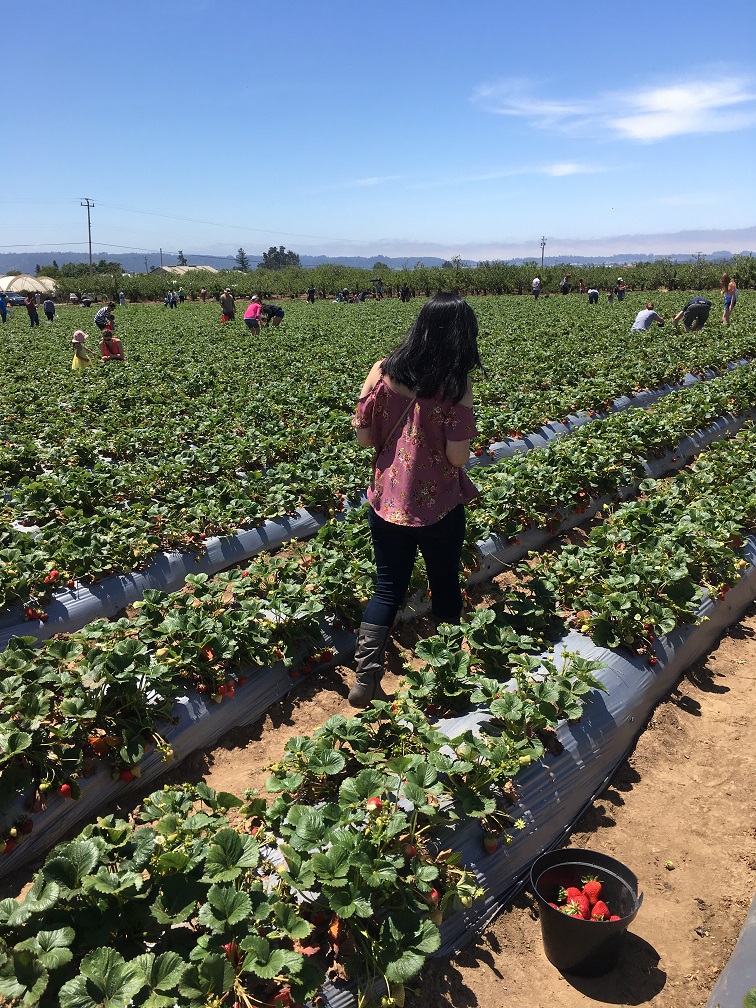 In this week's finds…
Oh my gosh these weeknight 20 minute spicy udon noodles sound sooo goood. It's exactly what I need after a long day at work.
This lemon blueberry bundt cake sounds like the perfect summer dessert.
This brownie baked Alaska looks soo amazingly delish.
These homemade veggie sushi rolls would be the perfect meal on a hot summer day.
How delicious does this skillet lemon pepper chicken and garden veggies with feta and basil look? So perfect for a spring and summer meal.
I would definitely get up in the morning for this breakfast grilled cheese with soft scrambled eggs and pesto.
Omg! These sea salt nutella brownies are the ultimate dessert.
This fresh cherry lime vodka soda is the perfect summer cocktail. Make it before cherry season is over.
If you're a fan of Thai food and pizza, you're in luck. You can have both in this thai chicken flatbread pizza.
This key lime cake has layers of white cake with a hint of lime and a graham cracker crumble in between. Um, seriously, yes, please.
This strawberry lemonade margarita is the perfect cocktail for all your summer gatherings.
Fresh pineapple pie from scratch sounds simply amazing.
Garlic butter shrimp. And this grilled shrimp skewers with green tahini sauce. Do I really need to say more?
Pear tartlets with salted caramel sauce look and sound soo mouthwatering.