Happy Lunar New Year!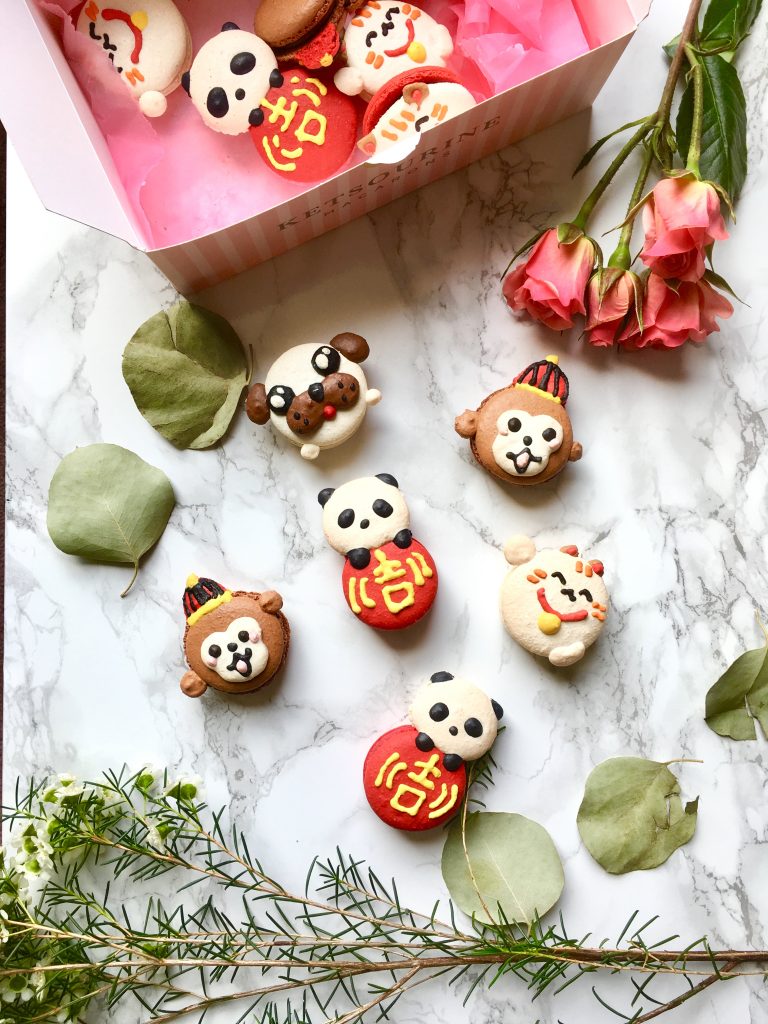 My family has been busy preparing for the lunar new year. So many traditions to follow every single year. My mom is a little superstitous.
But I thought it would be fun to order some Lunar New Year themed macarons from Ketsourine Macarons for our celebrations. Aren't these the cutest? I love the panda!