Last Sunday, I attended my friend's bridal shower at Leland Tea Company in the downtown Burlingame area.
Isn't the place setting so pretty? The bridesmaids helped put together the decorations and the flowers. Everything was so whimsical and rustic.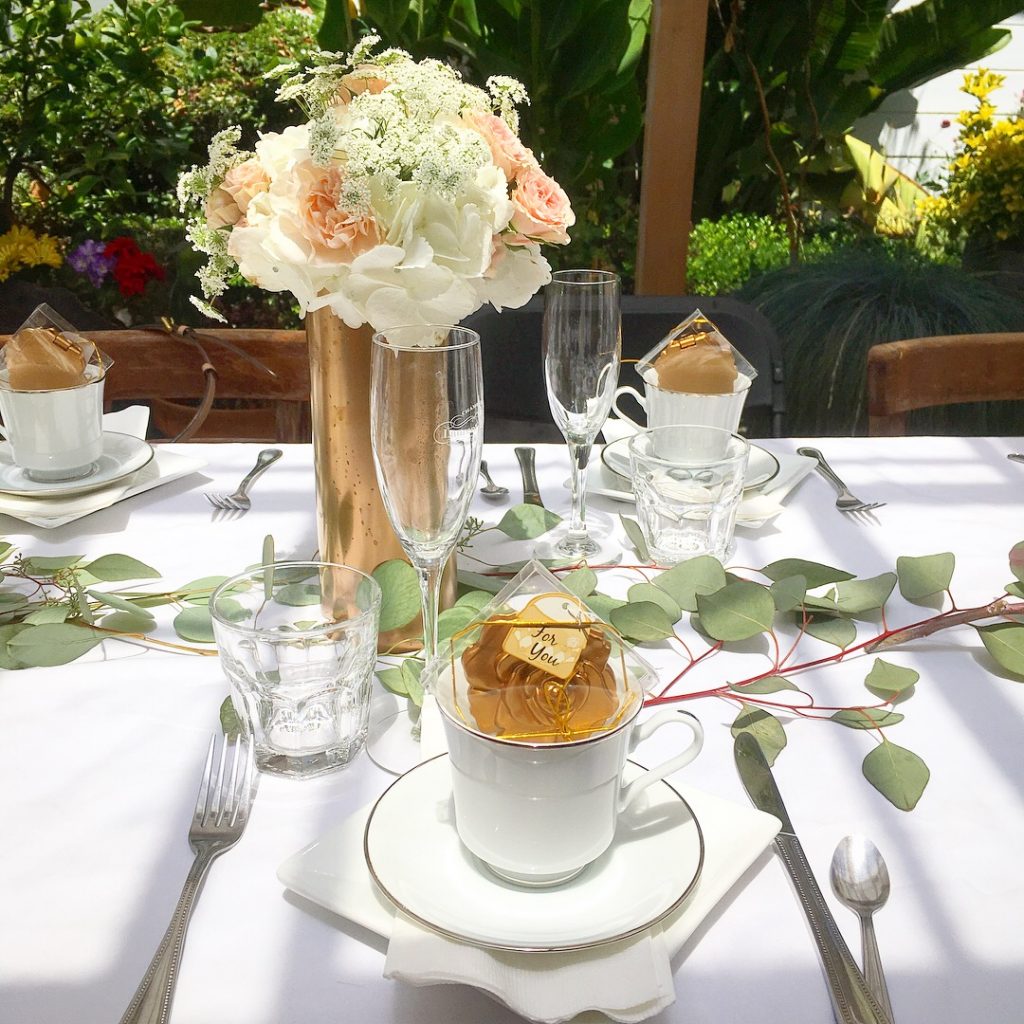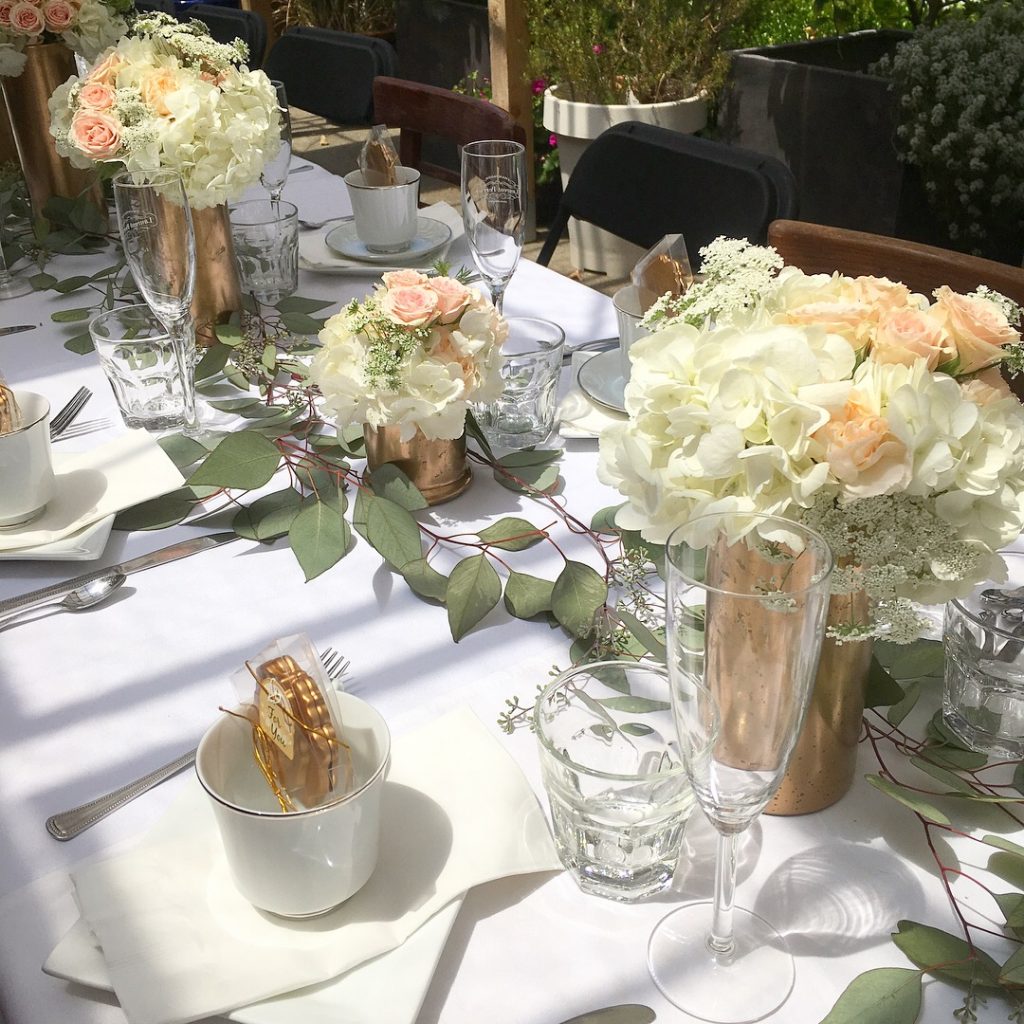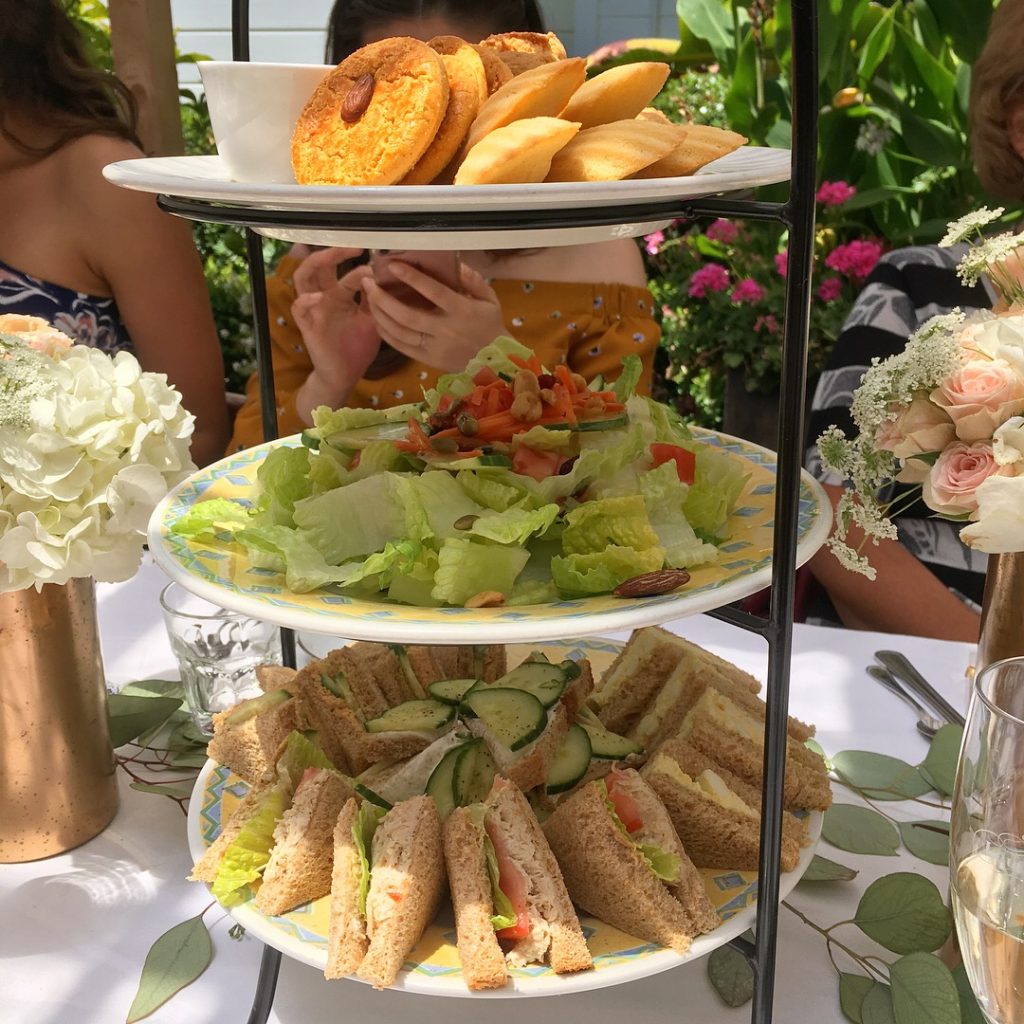 I'm sharing my weekly finds a little early this week so that I can share something else with you this weekend! Remember the Blackberry Peach Pie I shared with you not too long ago? Well, you'll love this new dessert too. Check back this weekend!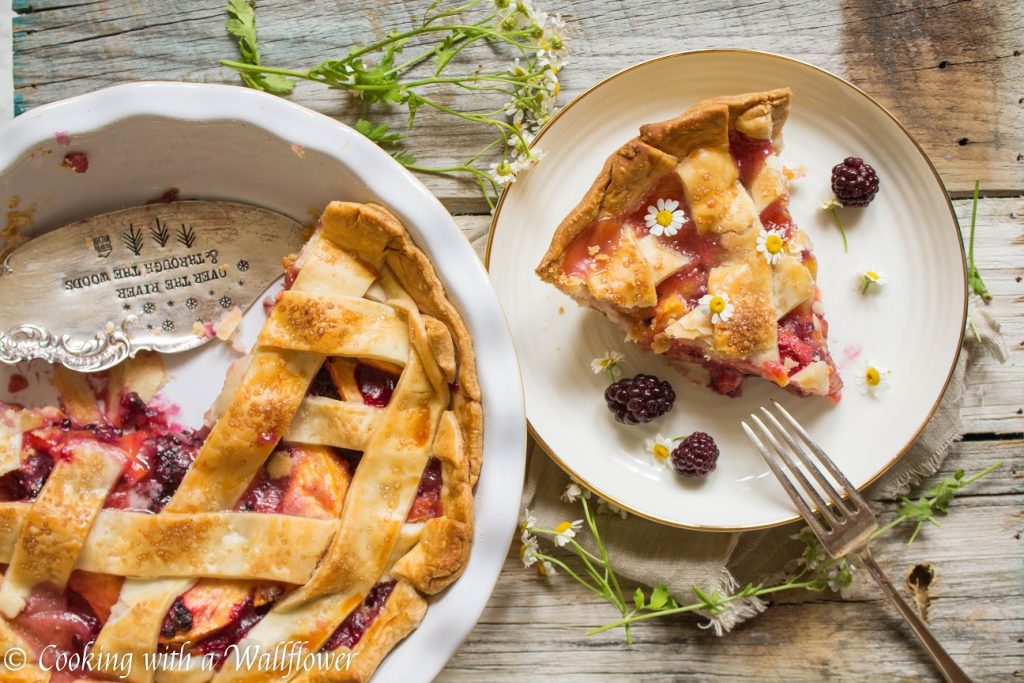 In this week's finds…
This easy honey chipotle salmon is perfect for a weeknight dinner, simple and flavorful.
How delicious does this blueberry crumble pie look? I love crumble topping on my pies, don't you?
Oh my gosh. I think I can finish off this entire batch of salty vanilla bean espresso chocolate chip cookies all by myself.
This raspberry ginger stone fruit galette looks amazing, and it's the perfect dessert for the summer.
Um, s'mores milkshake! Do I really need to say more?
How gorgeous is this s'mores tart?
This loaded caprese grilled cheese <3 For those days when you need a little indulgence.
I have never had a baked alaska before. I know, seriously deprived. And I am so tempted to make this s'mores baked alaska as my first.
Omgg! This thai coconut butter mussels with garlic lemongrass toast sounds absolutely deliciously. I mean, seriously, that garlic lemongrass toast!
If you want a date night in, this brown butter lobster with kale pesto polenta and cherry tomato bacon pan sauce sounds soo delicious.
If you want a refreshing dish, you may want to try this watermelon wedge salad with blue cheese.
Taco Tuesdays should include these crispy beer battered avocado tacos. Because beer battered avocadoes, people!
I would totally eat these peanut butter and jelly breakfast cookies everyday.
This peanut butter and jelly smoothie bowl looks absolutely mouthwatering.
How delish does this raspberry vanilla swirl ice cream pie with maple almond cookie crust sound? Soo pretty too!