The other day on my way to work I saw this on the window of Sugarfina. Green juice gummy bears! At first I wondered whether the gummy bears are supposed to be healthy or if it's just supposed to taste like green juice. But reading about these gummy bears online, I think it's supposed to be healthy. So now I'm so curious about them and want to try them!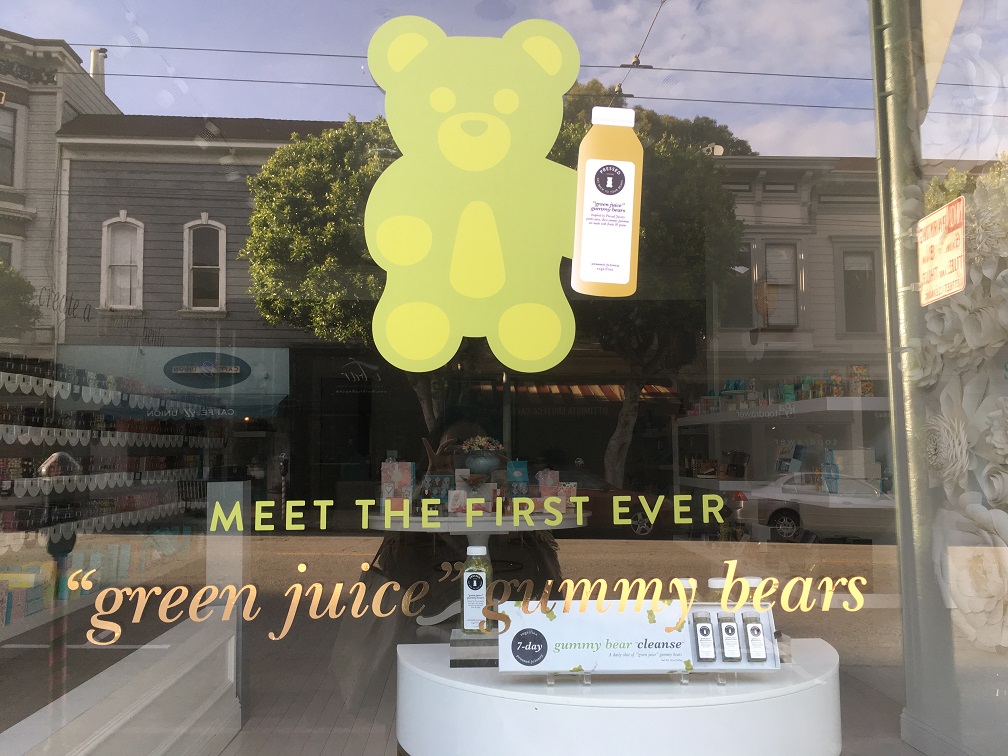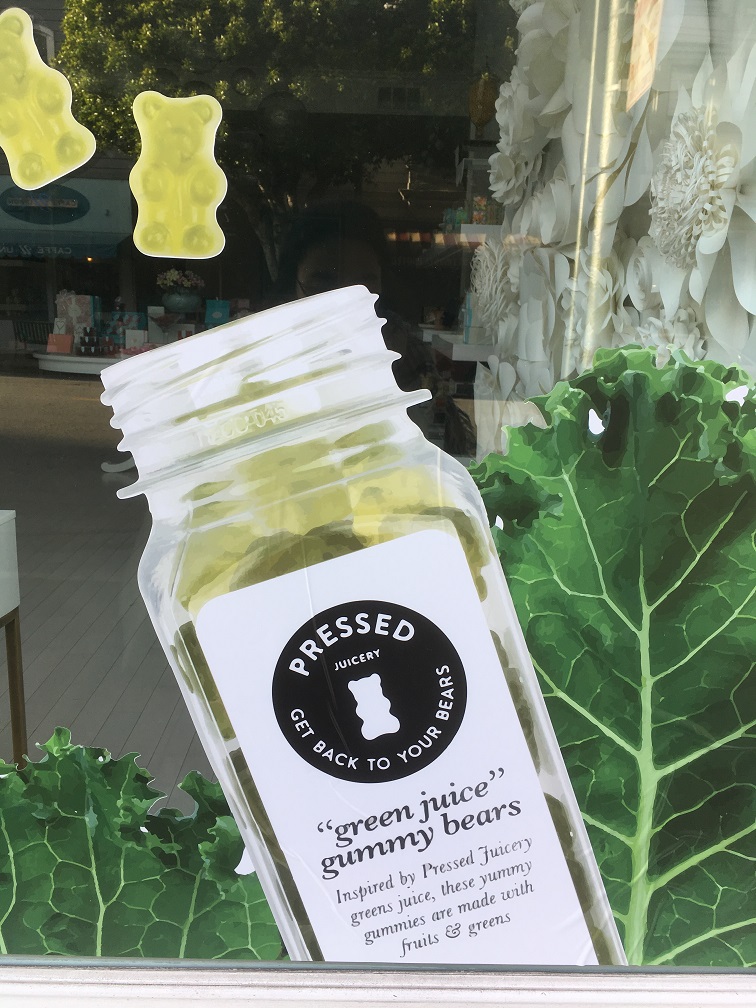 Less than a week until Denver! I've already bookmarked some of your suggestions. Thank you! If you have more, I'd love them!
In this week's finds….
I have never tried Hummingbird Cake before, but I'm so excited to try it after seeing this one! Have you tried Hummingbird Cake?
This cheesy green chile chicken is just 8 ingredients! Perfect for a weeknight dinner.
I seriously need to try these homemade soft pretzels!
Summer is here with this baked thai coconut shrimp with lemongrass guacamole.
In love with salads loaded with ingredients, like this California chicken, avocado, and goat cheese salad.
Can we talk about how summery and tropical this lemony lime island mango mezcal breeze is? I'm so ready for an island vacation.
As if guacamole isn't addictive enough, there's bacon in this cheesy chipotle bacon guacamole!
How delish does this berry frozen yogurt bites with honey granola look?
This double chocolate zucchini bread looks sooo good. Can you believe that I've never had zucchini bread?
I totally want this Southwest Avocado Chicken Panini for lunch.
Omg! These junior mint cookies!
I absolutely love ramen in all forms. And this simple shiitake mushroom chicken ramen sounds soo amazing.
How gorgeous is this strawberry rhubarb swirled yogurt with cinnamon coconut granola? I would love this for breakfast everyday.
I love how festive these soft and fluffy funfetti cupcakes are!
These spicy fish tacos with tequila lime pickled pineapple sound like an amazing weeknight dinner.
Oh my gosh. This peanut butter and jelly banana bread sounds sooo good.