I'm sharing more stories and photos from my trip to Ensenada back in February.
Be warned. This post is going to be filled with photos. =)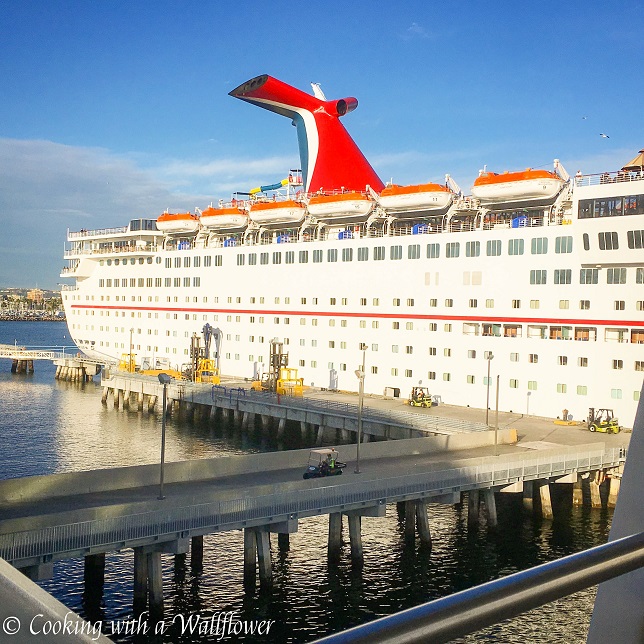 After Kim (from Sweet Kimplicity)and I stopped in Solvang, we continued down to Long Beach to board the Carnival Imagination, a cruise headed to Ensenada. Since I haven't been to Mexico, I was super excited. But the truth is, half a day in Ensenada isn't enough to explore a different culture and experience the beauty of a foreign, which means I have to make plans to go back.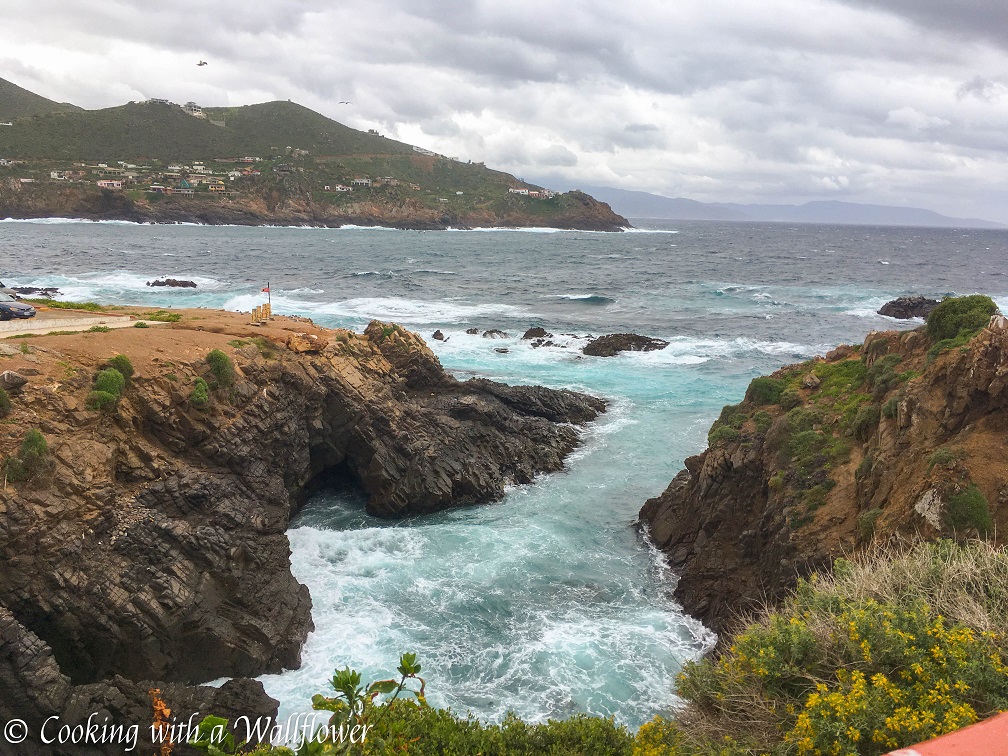 Day 1: Boarding the Carnival Imagination
We boarded the Carnival Imagination on the first day after waiting forever in a long line. There was chaos at ticketing since there was a group of over a hundred tourists from a different country who didn't check in online. The ticket agents had to verify passports and IDs individually which caused so much delay.
By the time Kim and I boarded, we were starving. So after we had the safety brief, we went in search for food. First, we snacked on fries at Guy Fieri's Burger Joint. It was seriously disappointing, but it's probably due to whoever seasoned the fries. The fries were so salty that I had to eat it with the toppings and ranch to make it taste less salty. Seriously contradictory, I know.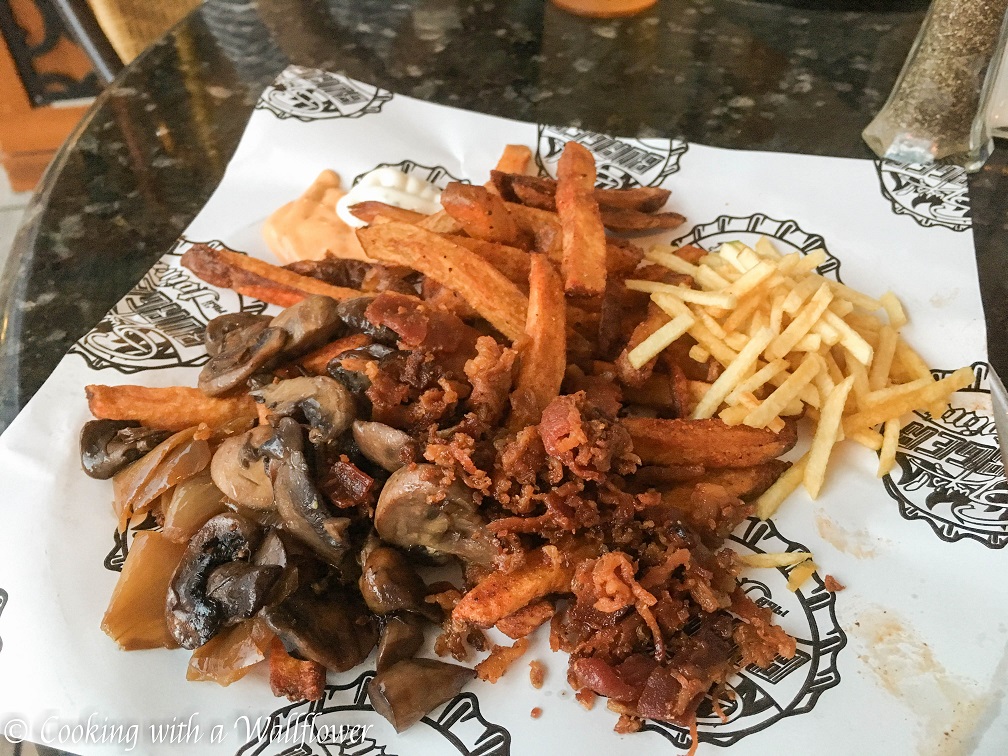 We went to an early dinner in the dining room. The servers were all so friendly and easy to talk to.
The head waiter gave us our menus and we could order whatever we wanted.
So…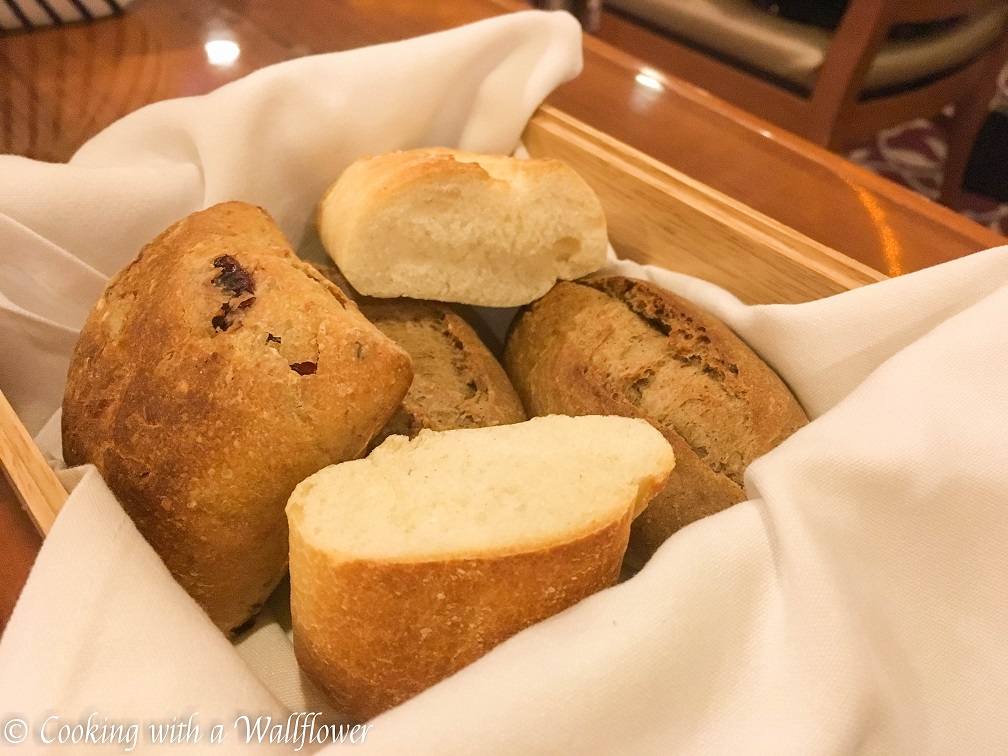 Duck potstickers: tender duck combined with Asian spices and star anise filled tender dumplings topped with an orange duck glaze.
This was absolutely amazing.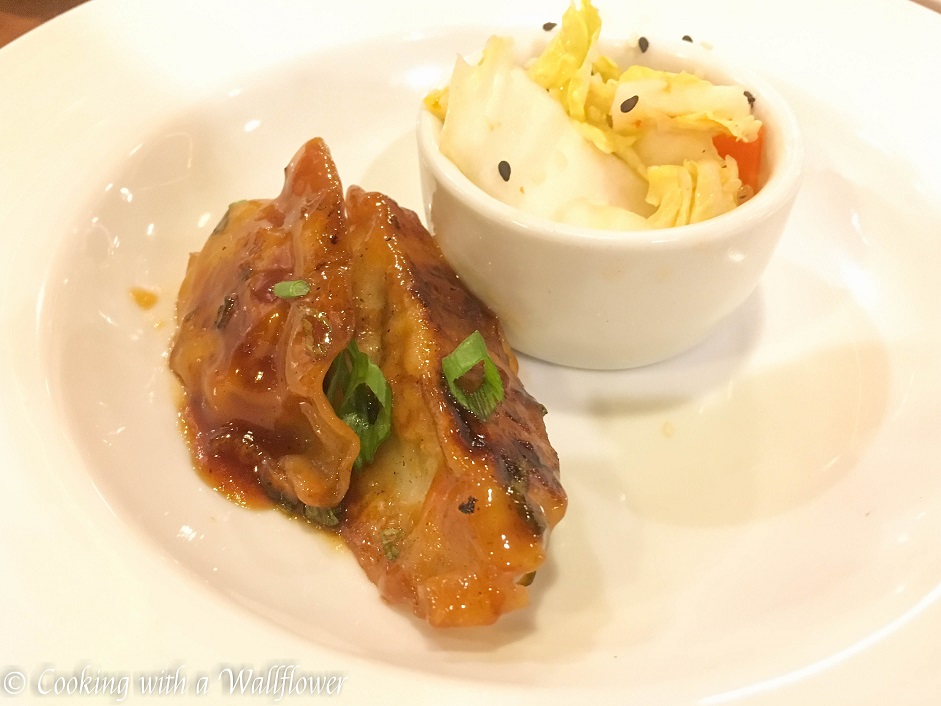 Seared tuna with romanesco vinaigrette and cucumber salad.
Spicy alligator fritters with tropical tomato salsa. I didn't like this at all. We wanted to try this and be adventurous, but the texture and flavor was so odd.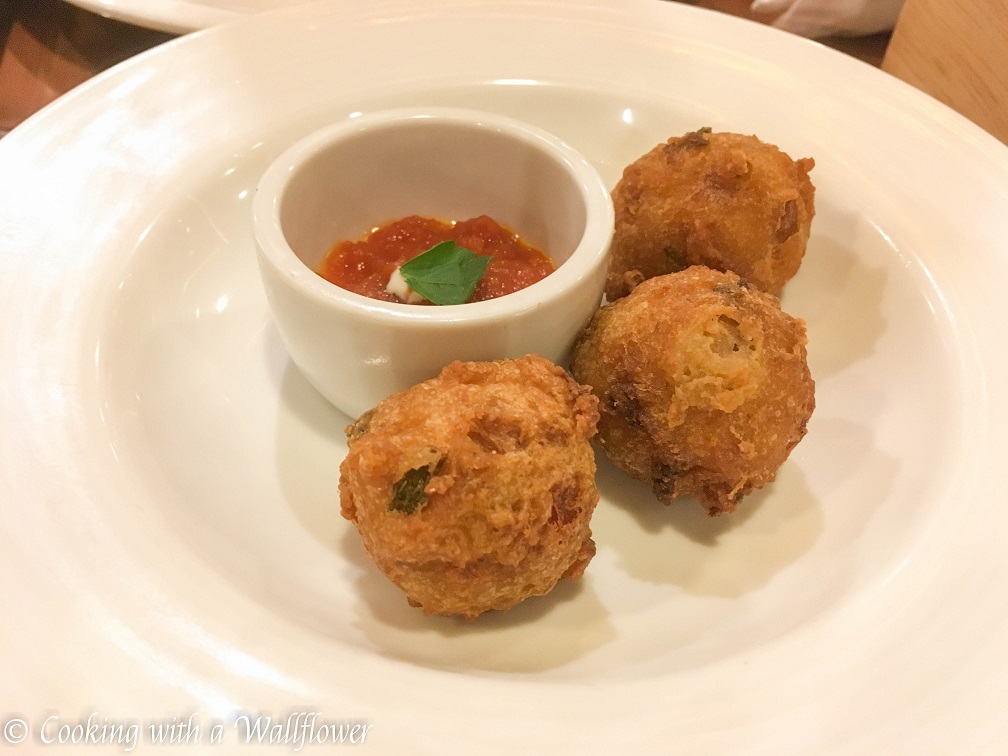 Salmon fillet with miso marinade, sesame rice cake, mushrooms, and a ginger soy vinaigrette.
As much as I wanted to like this, the fish was overcooked.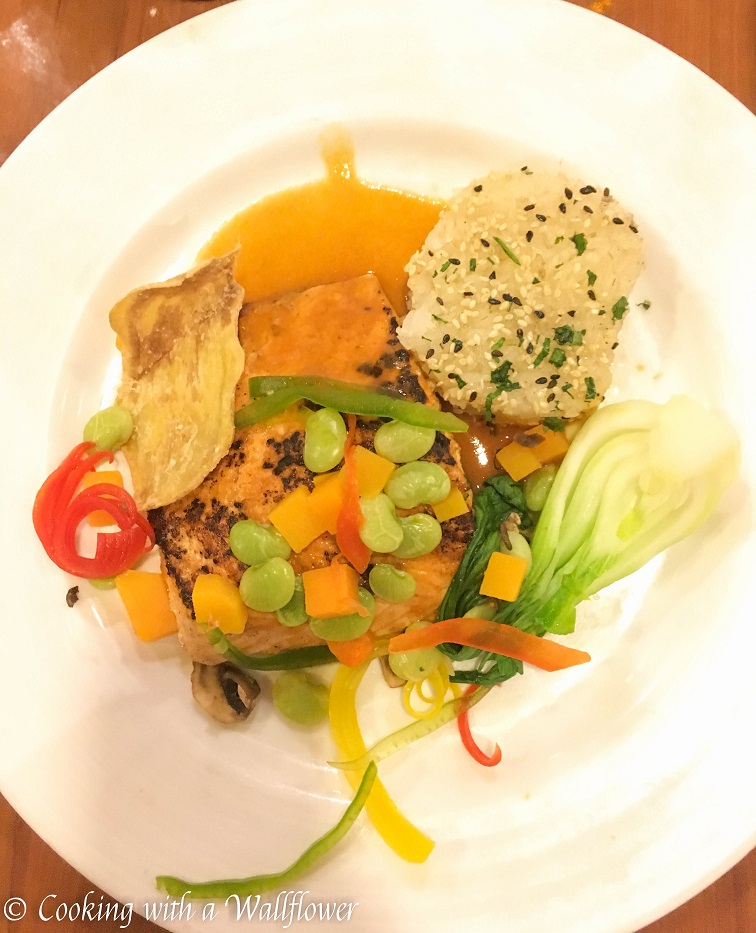 Fried shrimp with sweet and sour sauce and scallion, garlic, and shrimp fried rice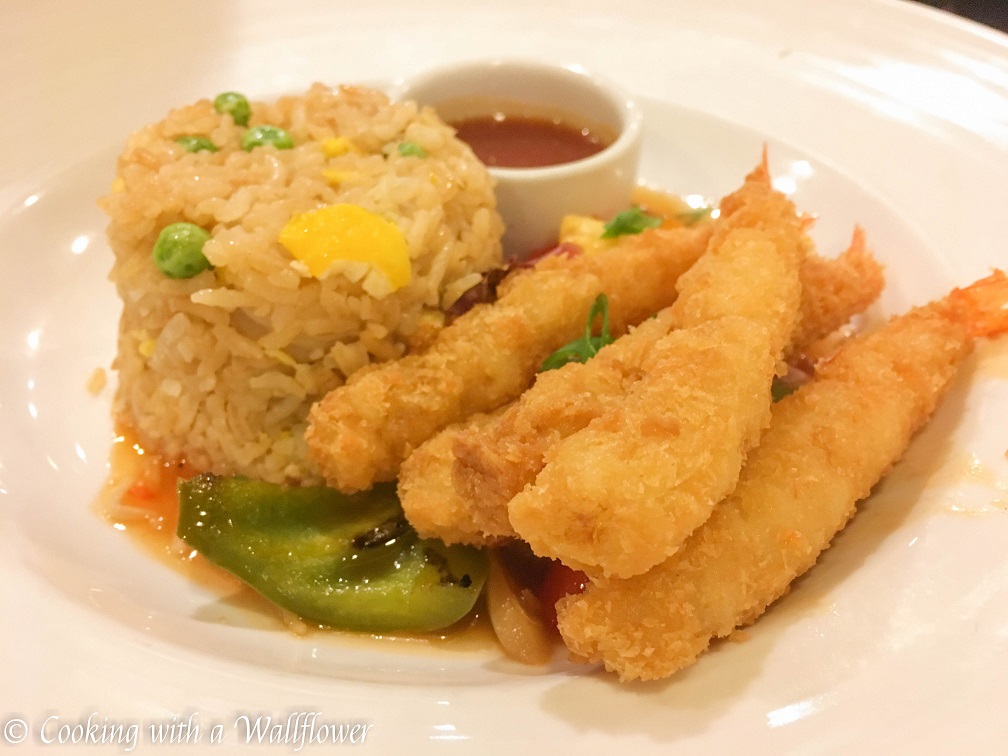 Chocolate Lava Cake! With ice cream, of course.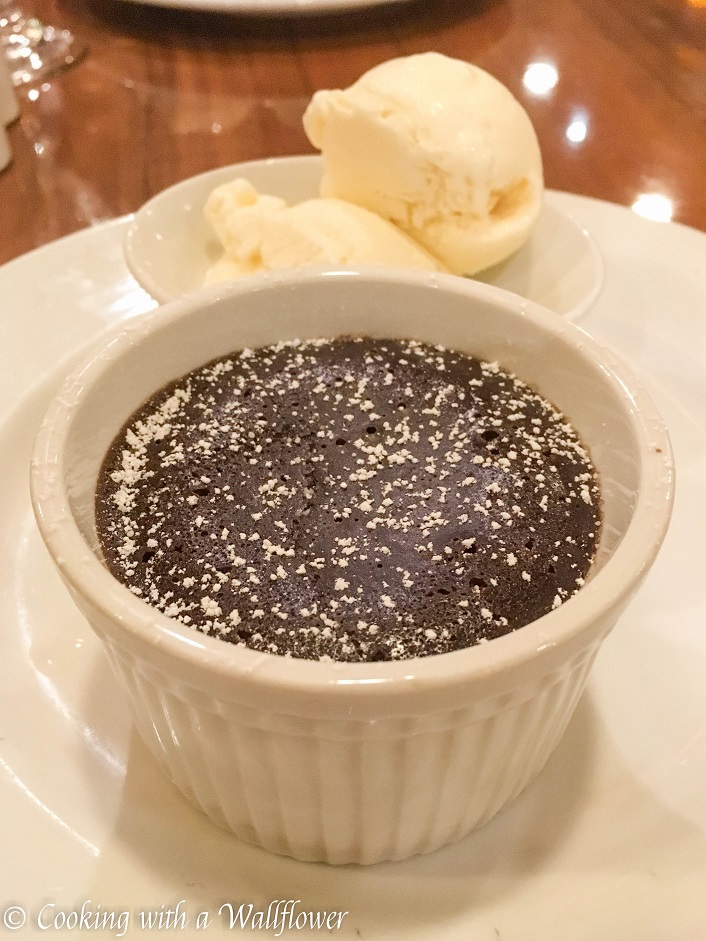 After dinner, we went to watch a life size Hasbro game show. Which was both fun and entertaining, and a prelude to the upcoming shows the following nights.
We explored the ship a little bit, but ultimately decided to go to bed early since we had an early start in Ensenada the next morning.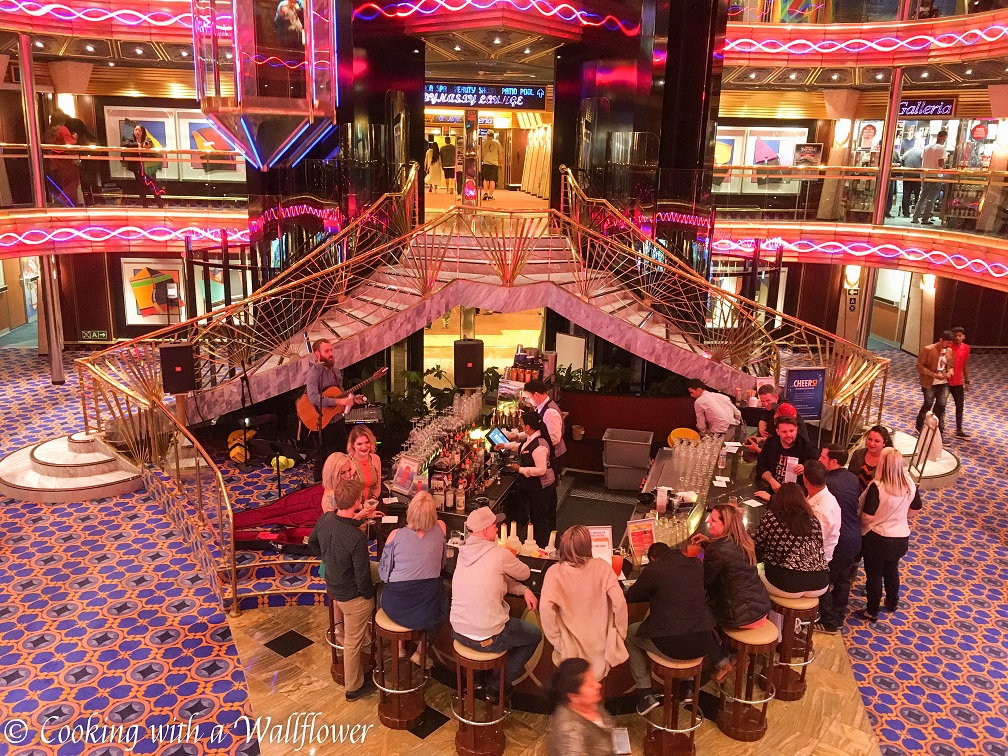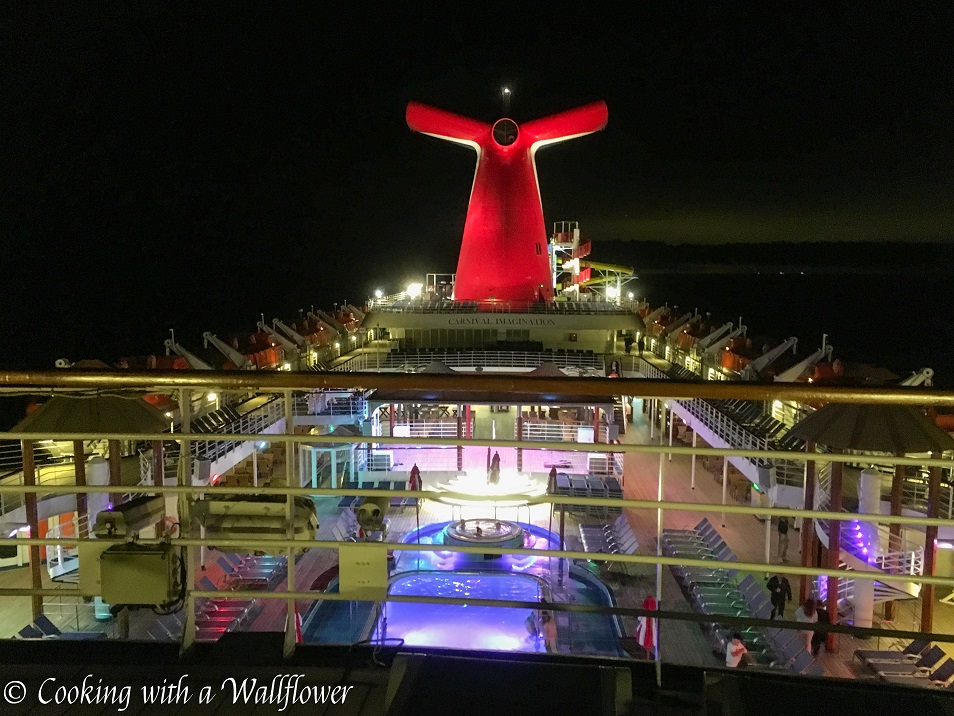 Day 2: Ensenada
Kim and I booked an onshore excursion to La Bufadora, a marine geyser that erupts and splashes water everywhere. Unfortunately, the weather wasn't cooperating! It was cold and gloomy, and the wind was so strong.
We got up early to sit down for breakfast at the dining room on the cruise.
We each got eggs benedict and a pastry with juice. It was a little disappointing. I had bacon with my eggs benedict and it was so chewy…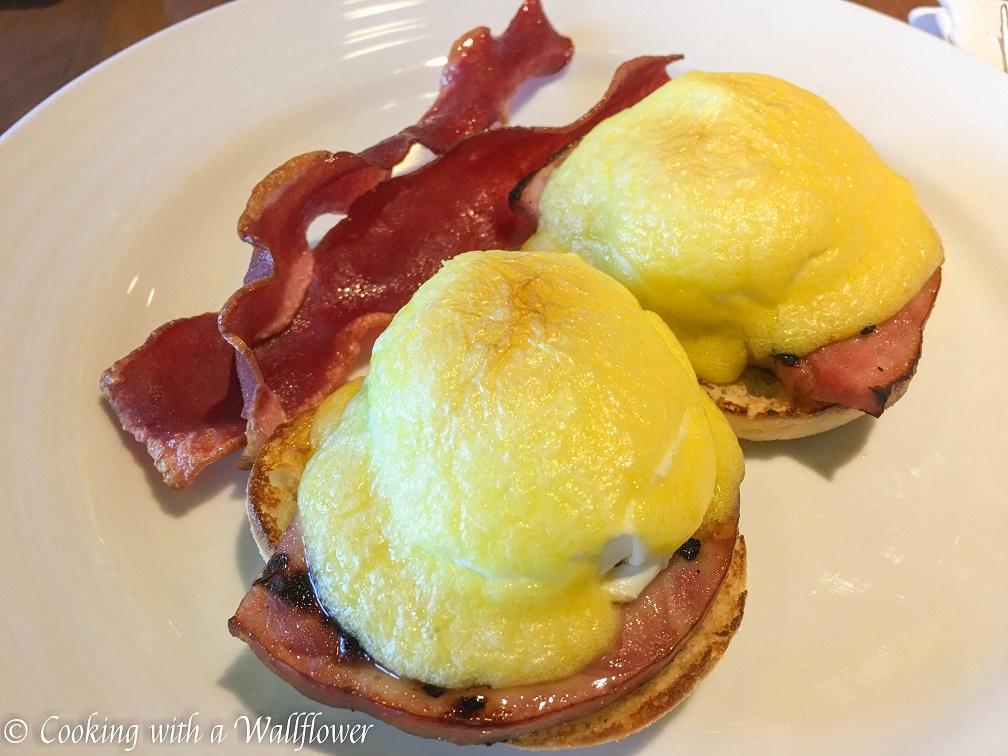 We debarked and got onto a tour bus.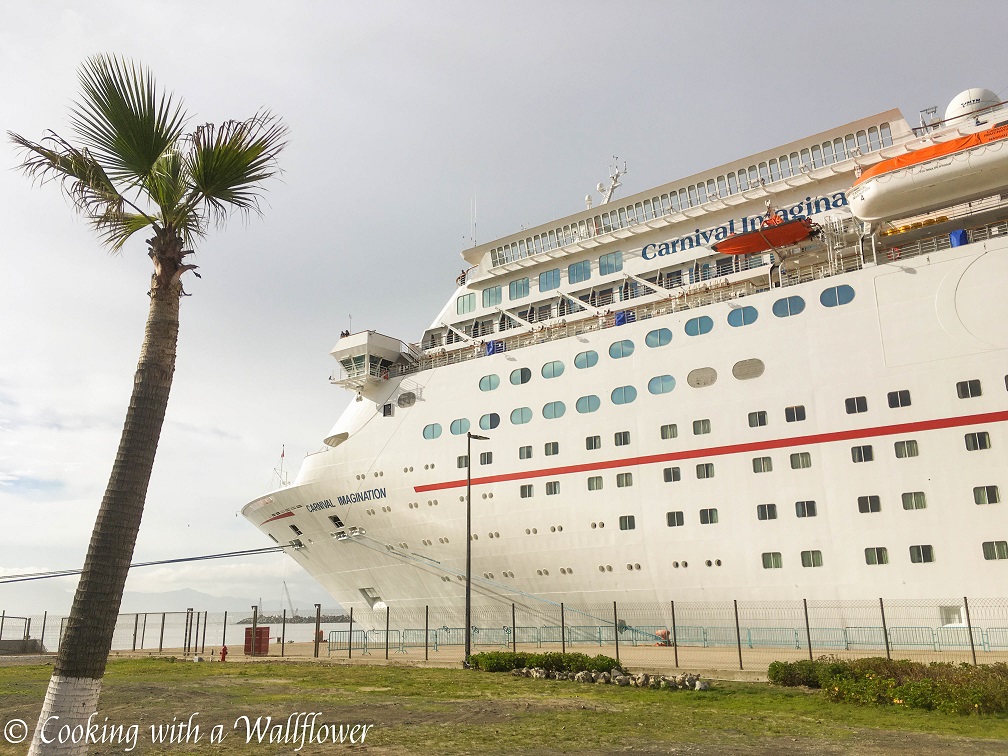 Our tour guide first took us to Centro Cultural Riviera, where we learned a little history behind the building. Can you imagine hand painting the ceiling? So crazy, and so very talented.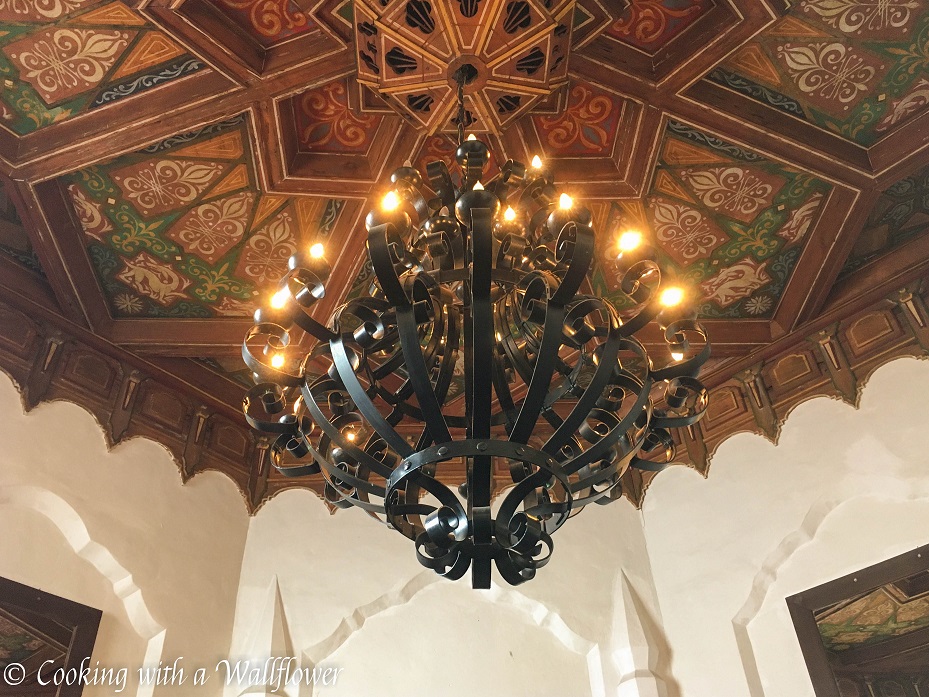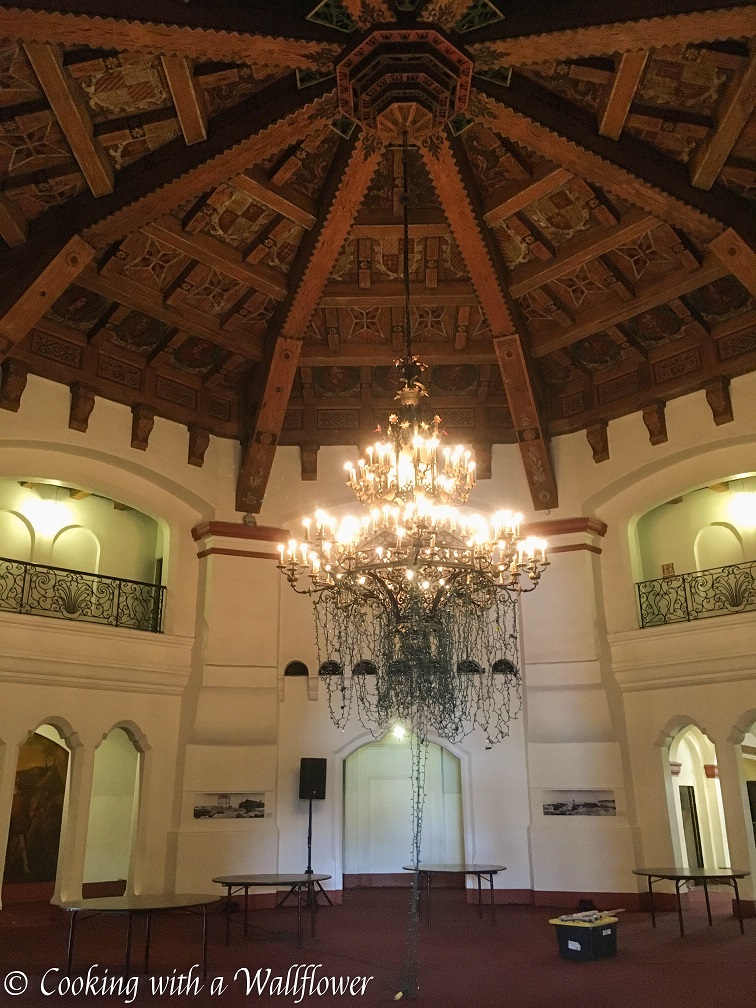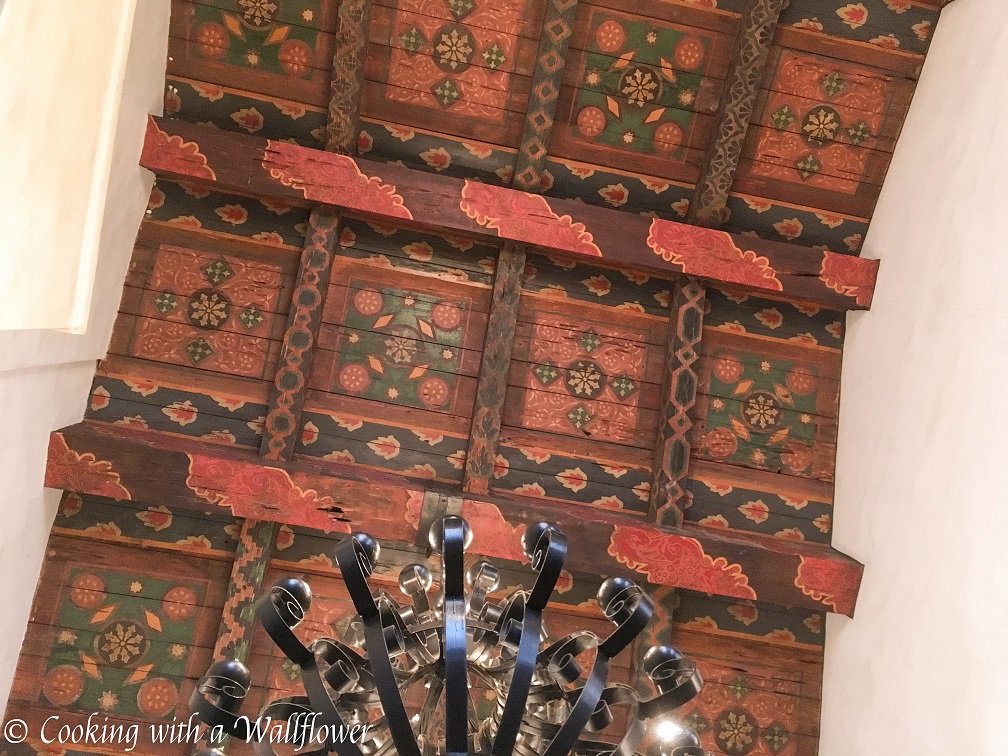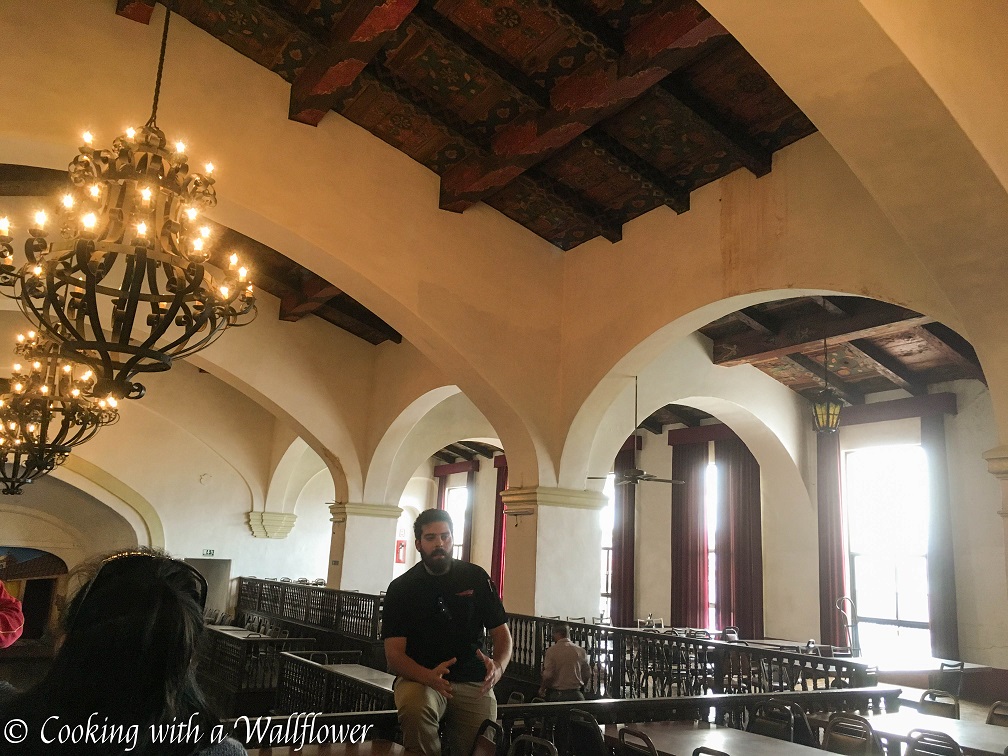 Plus, we got tips on how to make the best margarita. At least, according to our tour guide.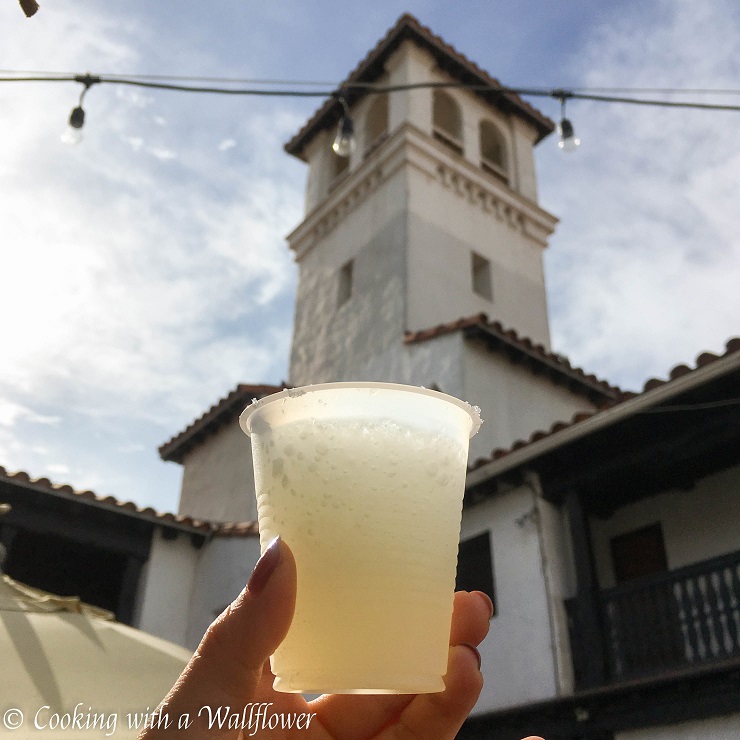 We tried handshaken margaritas and Mexican coke.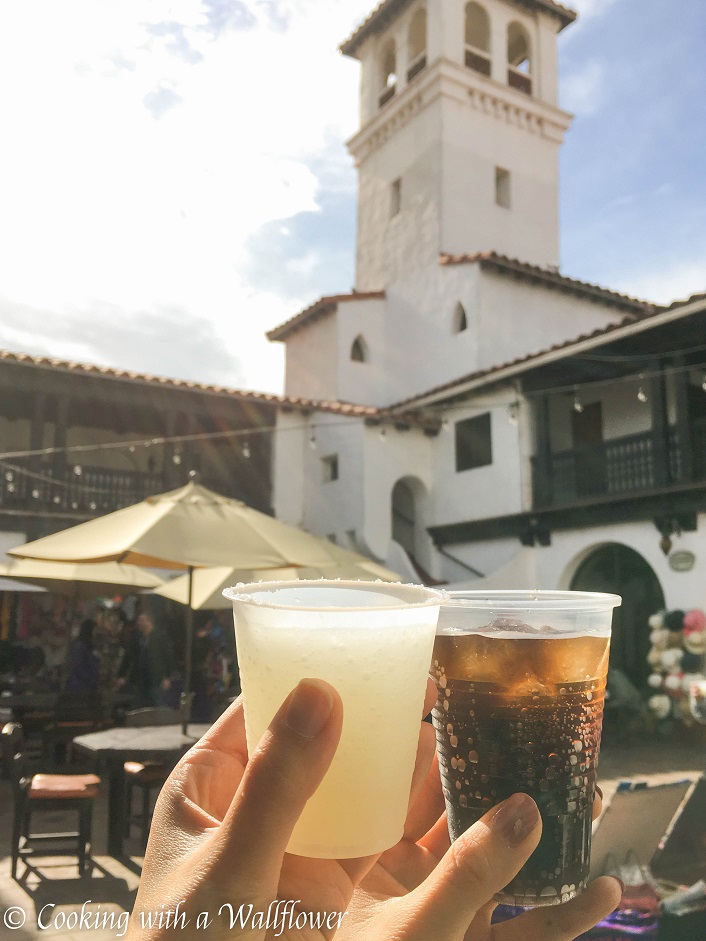 Next, we headed to La Bufadora, a marine geyser that erupts and shoots water everywhere especially if you're standing near it. Trust me. Kim and I were busy taking photos and videos and were a little oblivious to a big one and got soaked!
But isn't the view so gorgeous?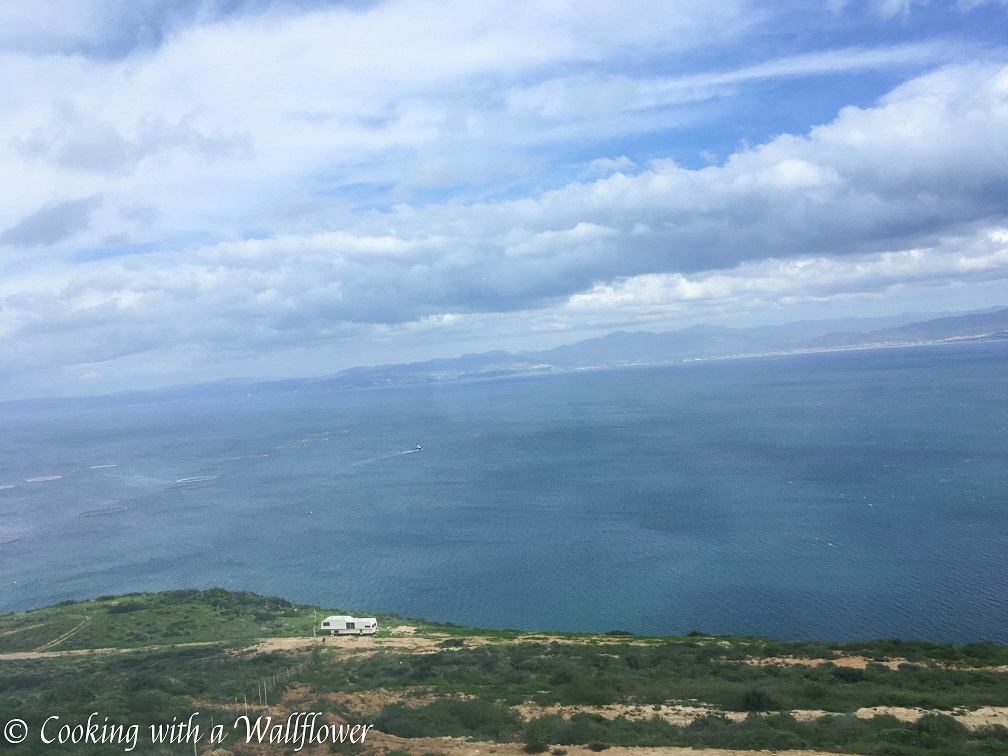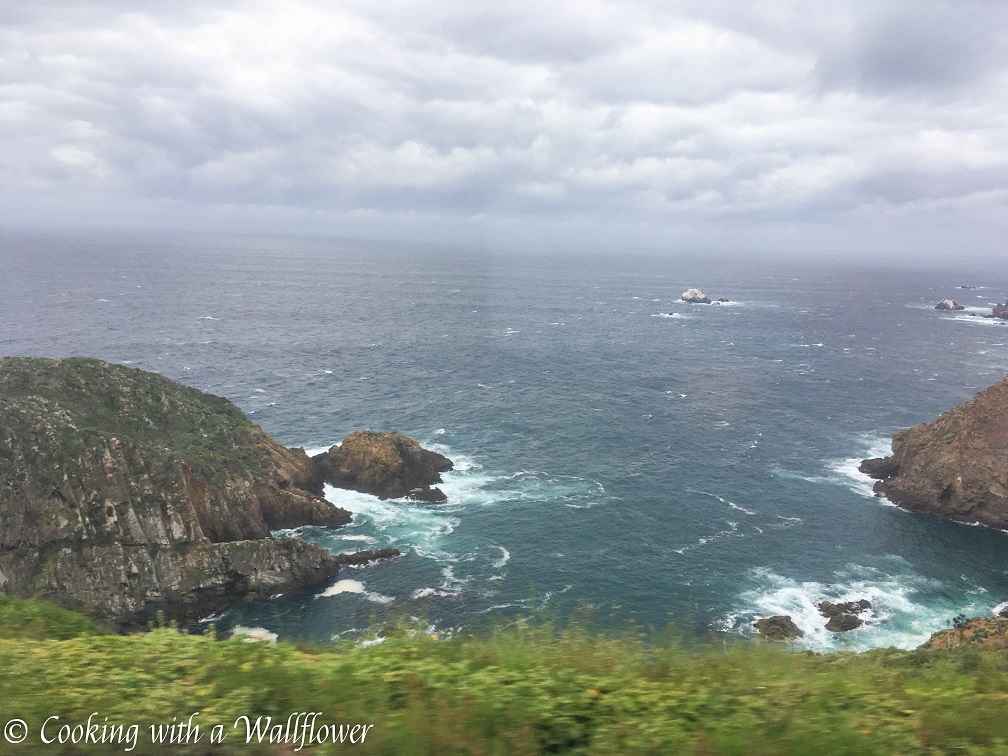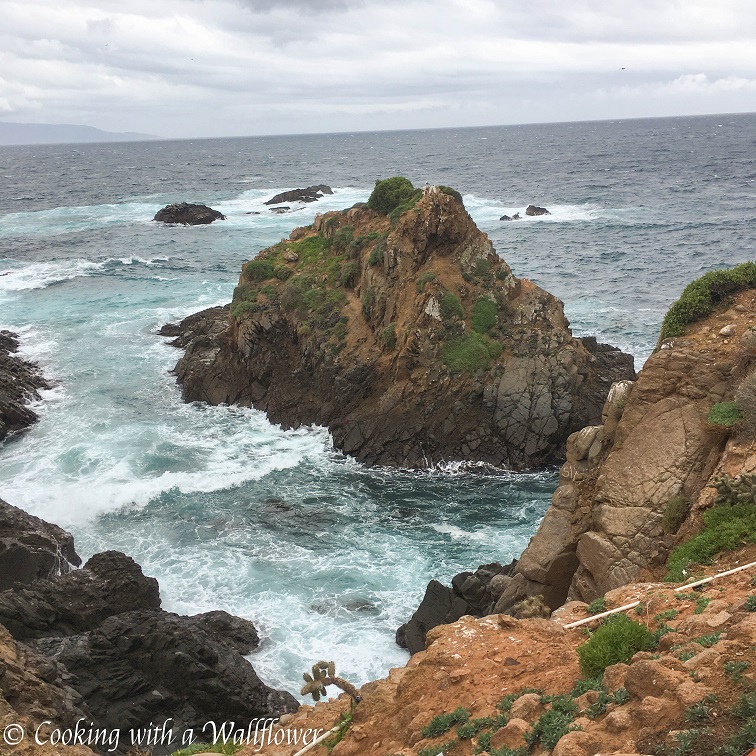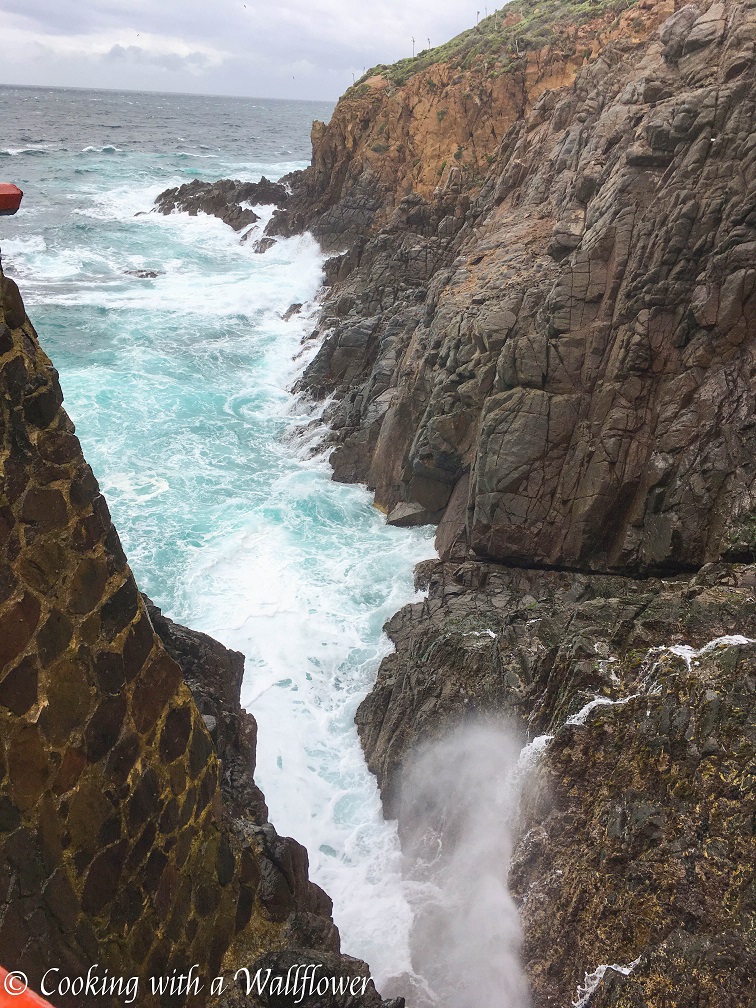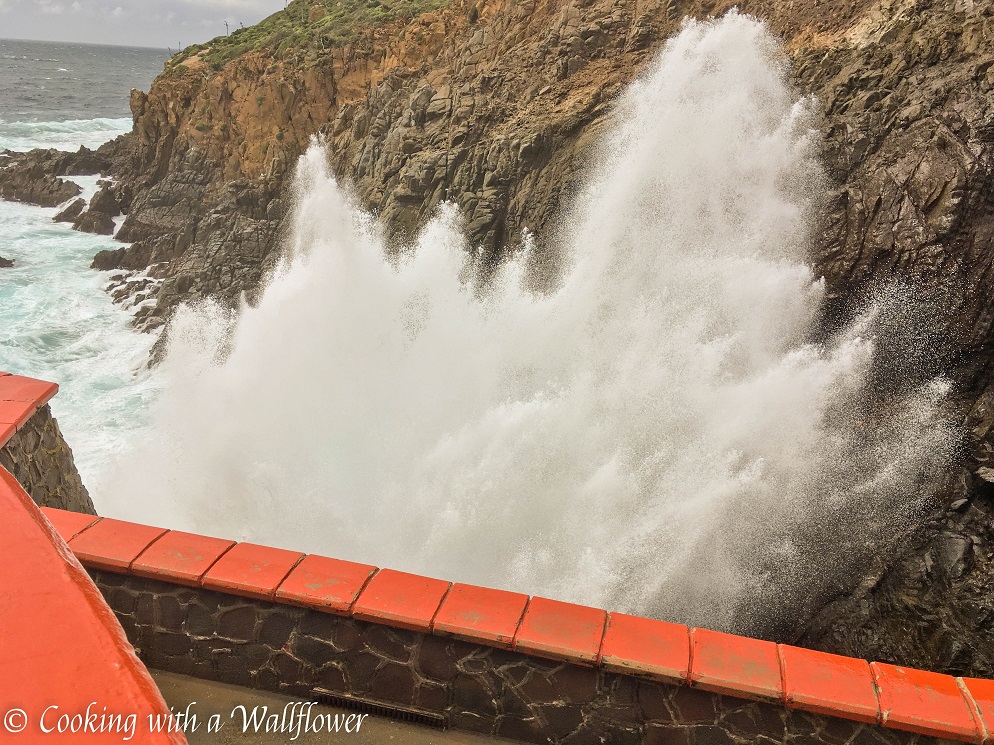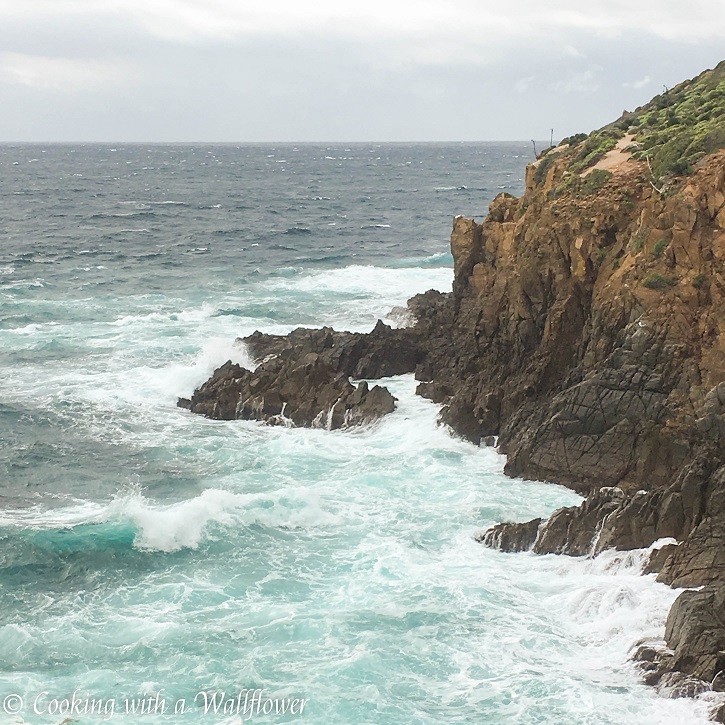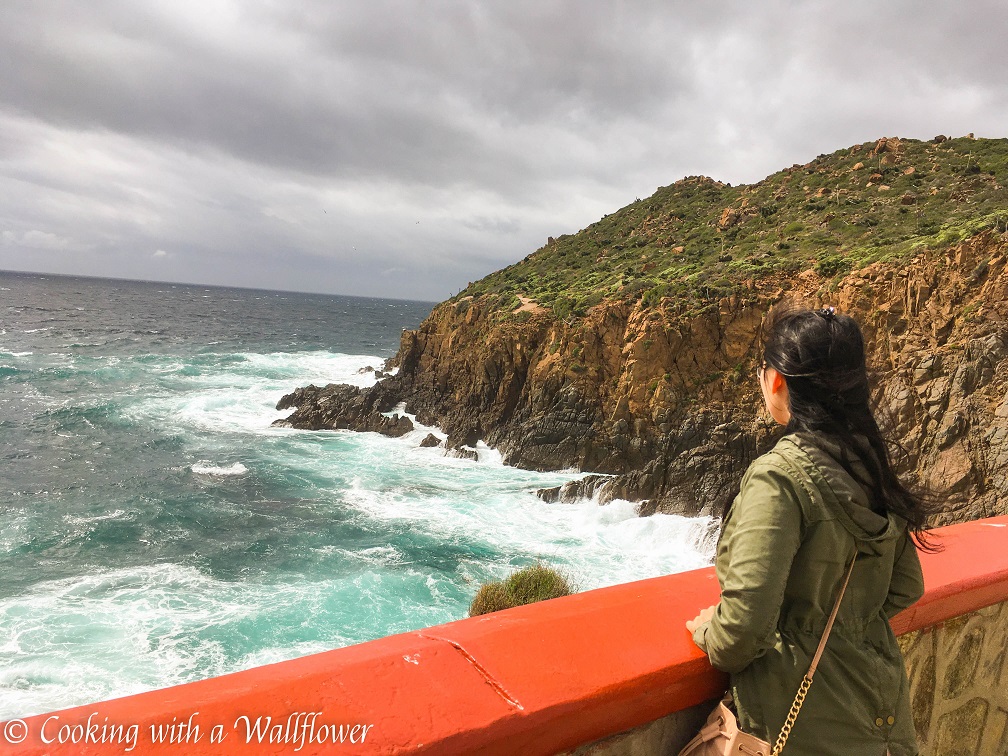 We didn't have time to do much while we were Ensenada, so I'm hoping to plan a trip with my sisters and cousins to return maybe next year.
We ordered grilled clams. It was so ridiculously expensive. Mostly because we got tricked. This guy asked if we wanted grilled clams. When we said yes, he handed us the grilled clams and told us to eat. We didn't pay until after we had eaten. So it's not like we can negotiate the price. $8 for this plate of grilled clam.
A large clam chopped into pieces topped with onions, salsa, shrimp, and cheese. It was soo good and so unique! I really want to try doing this at home.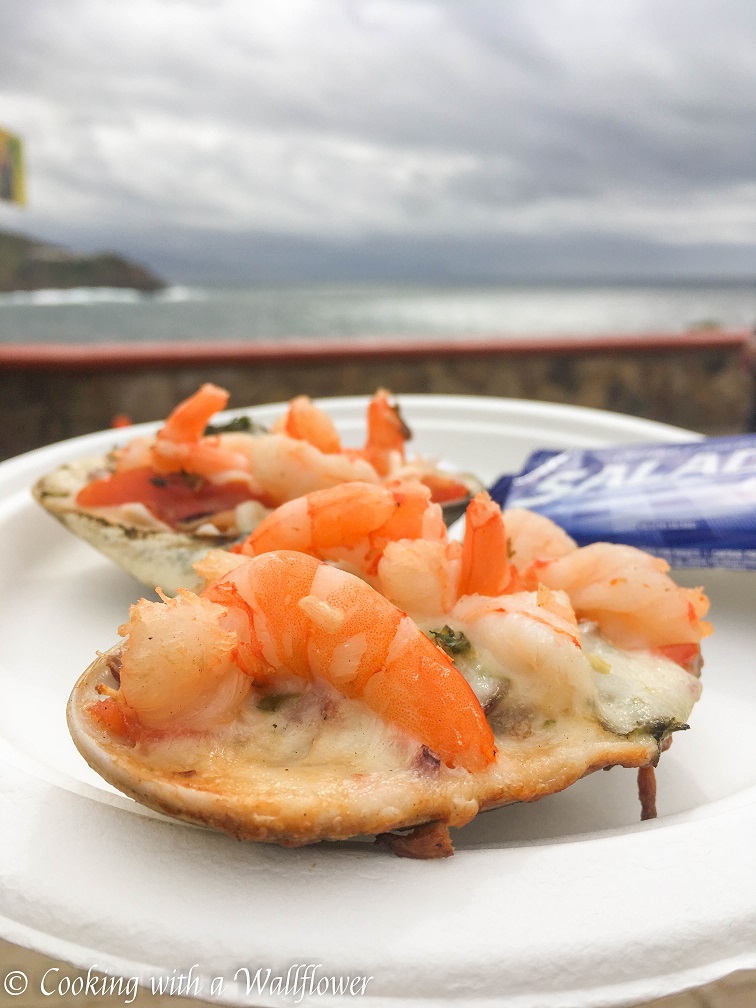 We also bought churros and fresh Mexican style fruit from one of the stands in the market place. The market place at La Bufadora is kind of like a flea market. I wanted to explore a little more, but we didn't have enough time.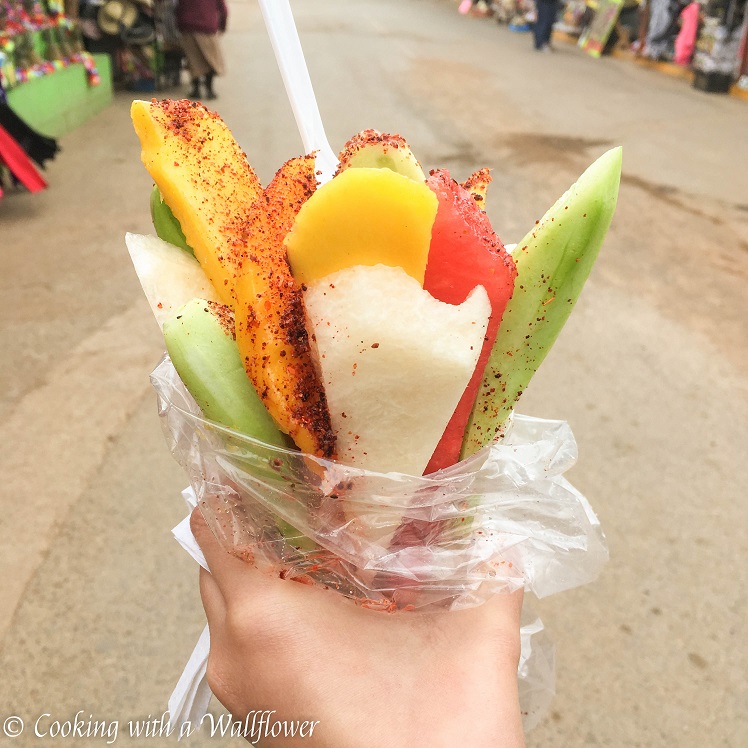 We boarded the ship and explored some more. Then we got ready for elegant dinner night. It's the one night on the ship where we had to dress up for dinner.
We also got a little greedy and started ordering more food just to try everything we wanted.
Truffled Risotto with Broiled Sea Scallops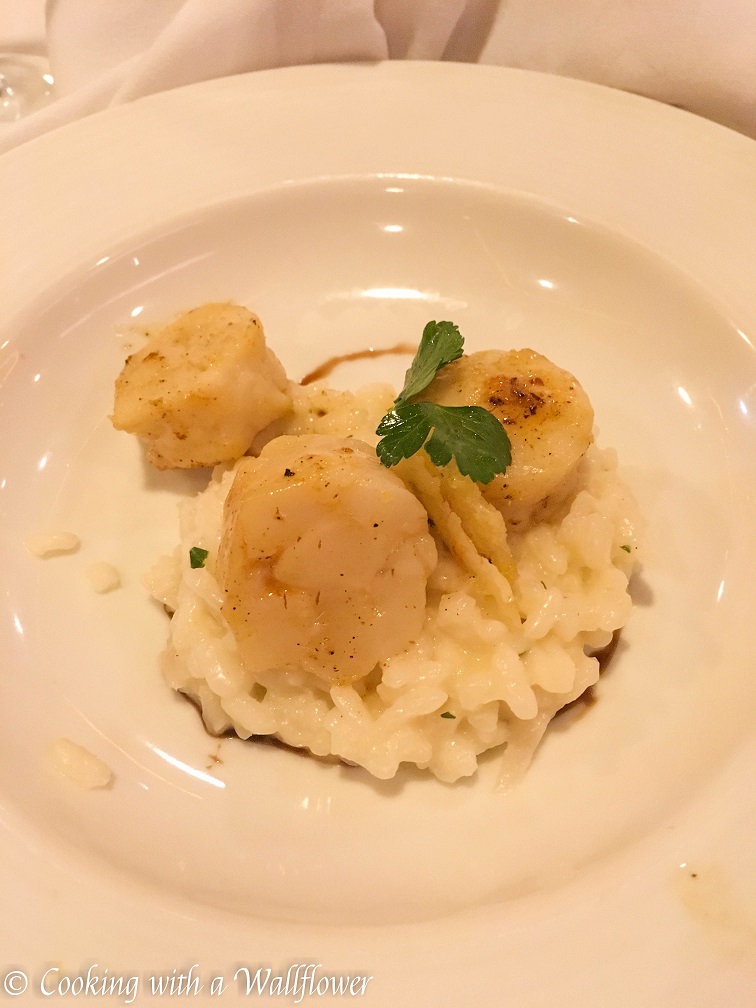 Asparagus Cream Soup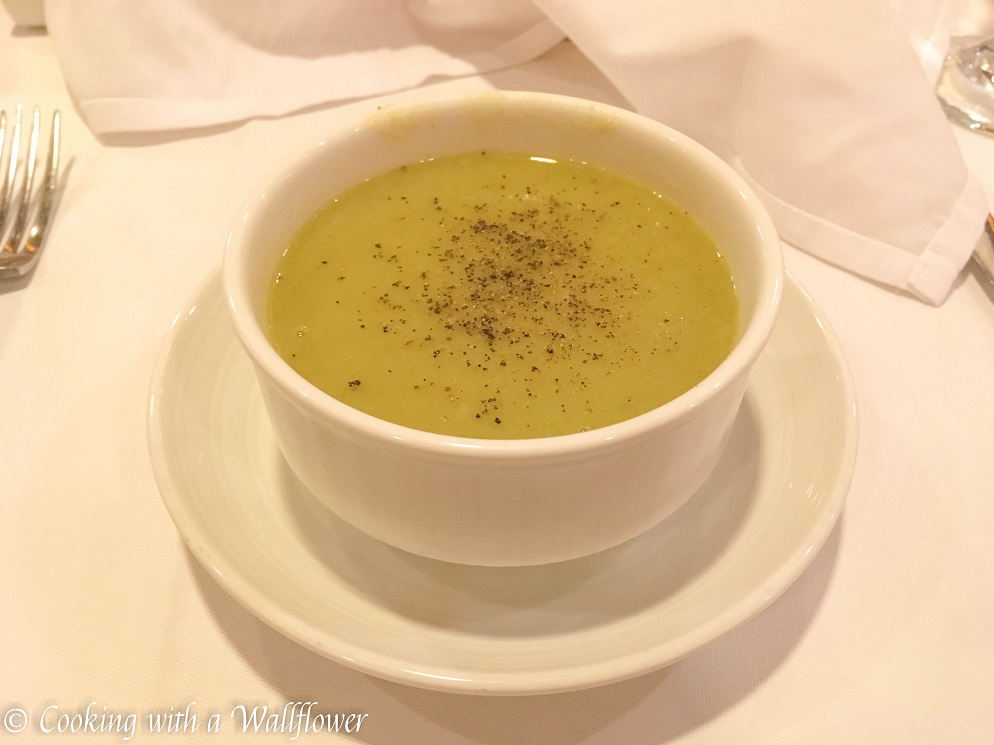 Baked Stuffed Mushrooms with spinach, romano cheese, and fine herbs.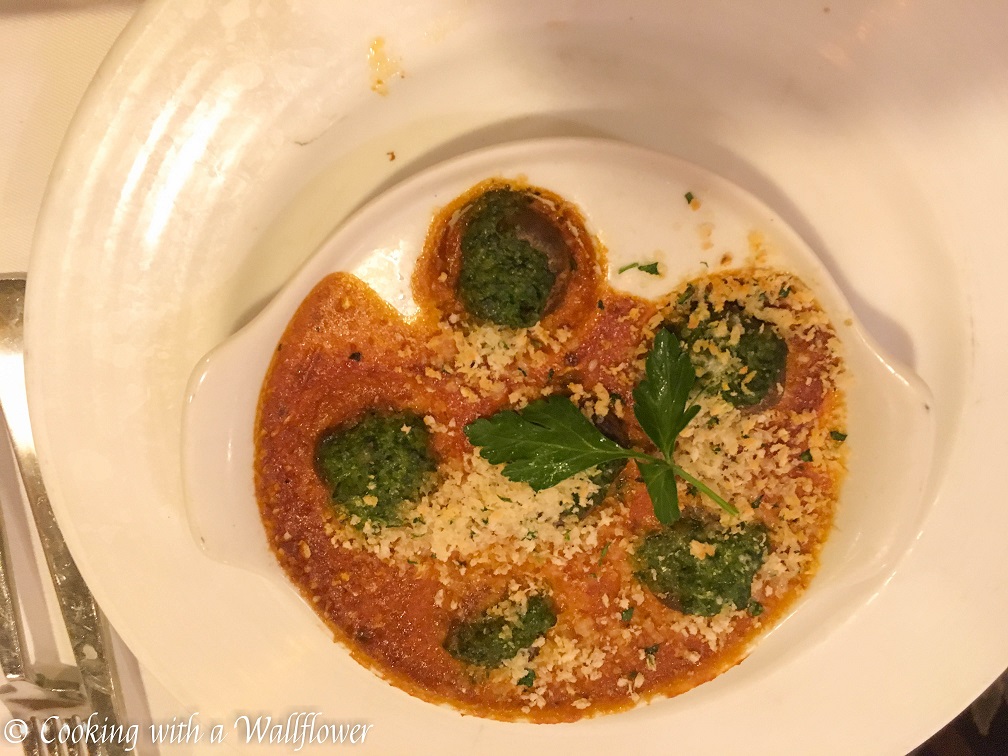 Blue crab ravioli with light lobster cream and vodka.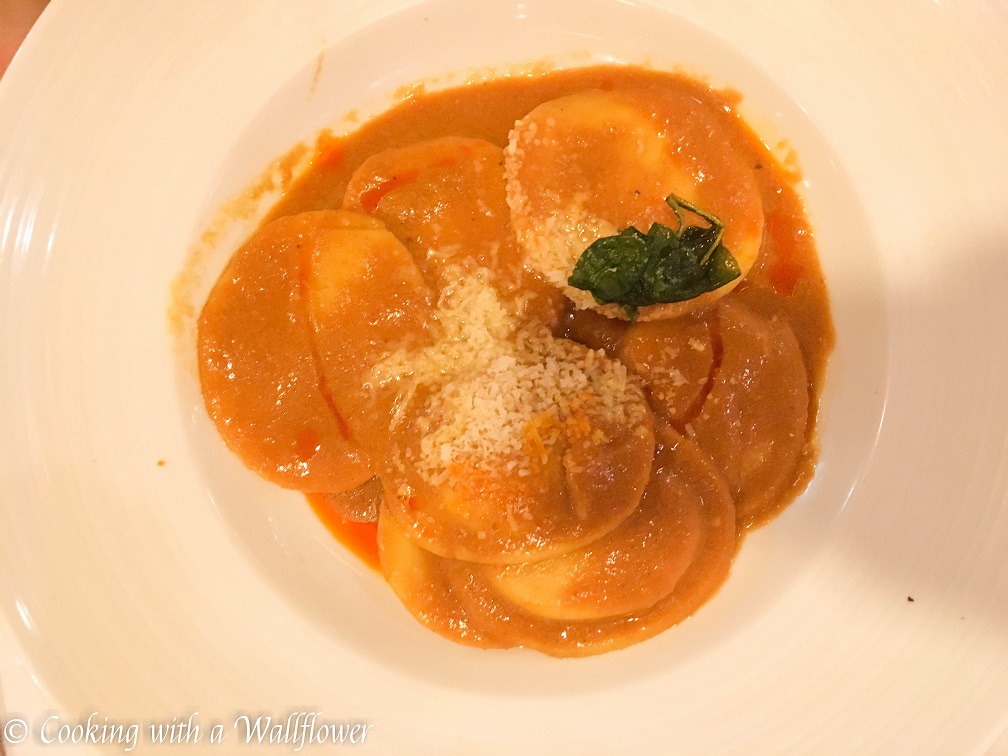 Roasted duck with orange glaze.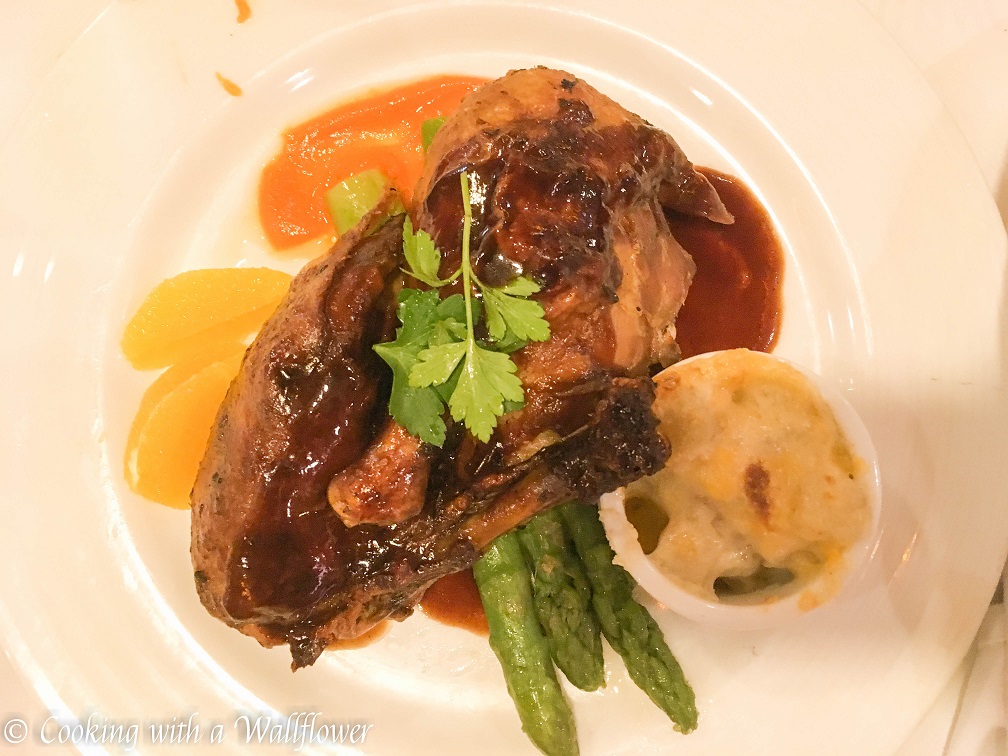 Creme Brulee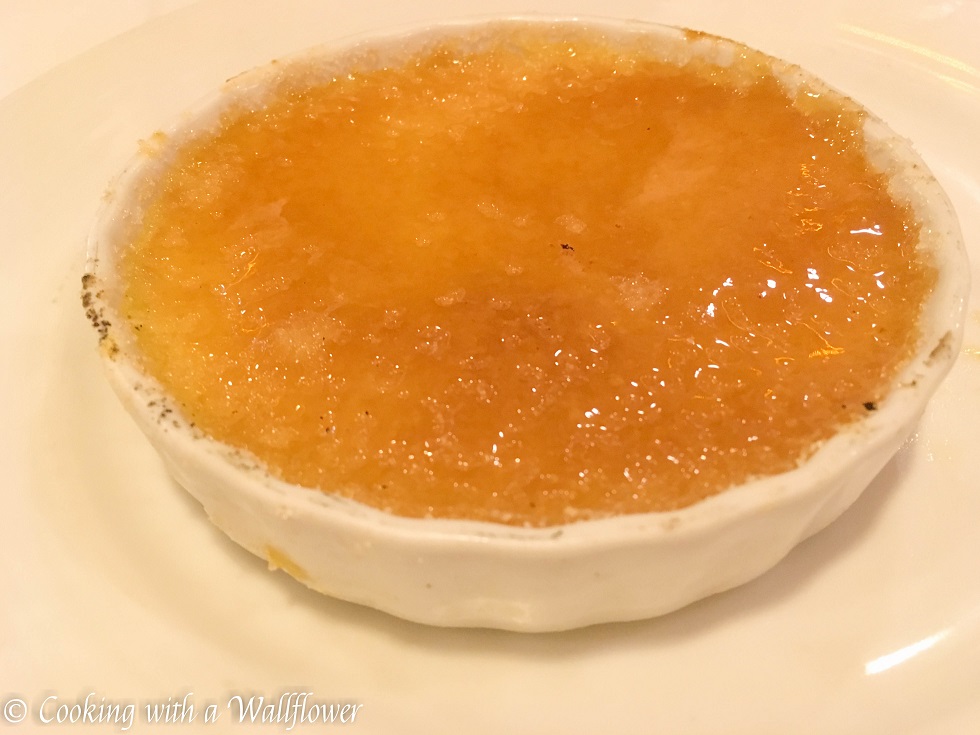 Chocolate Mousse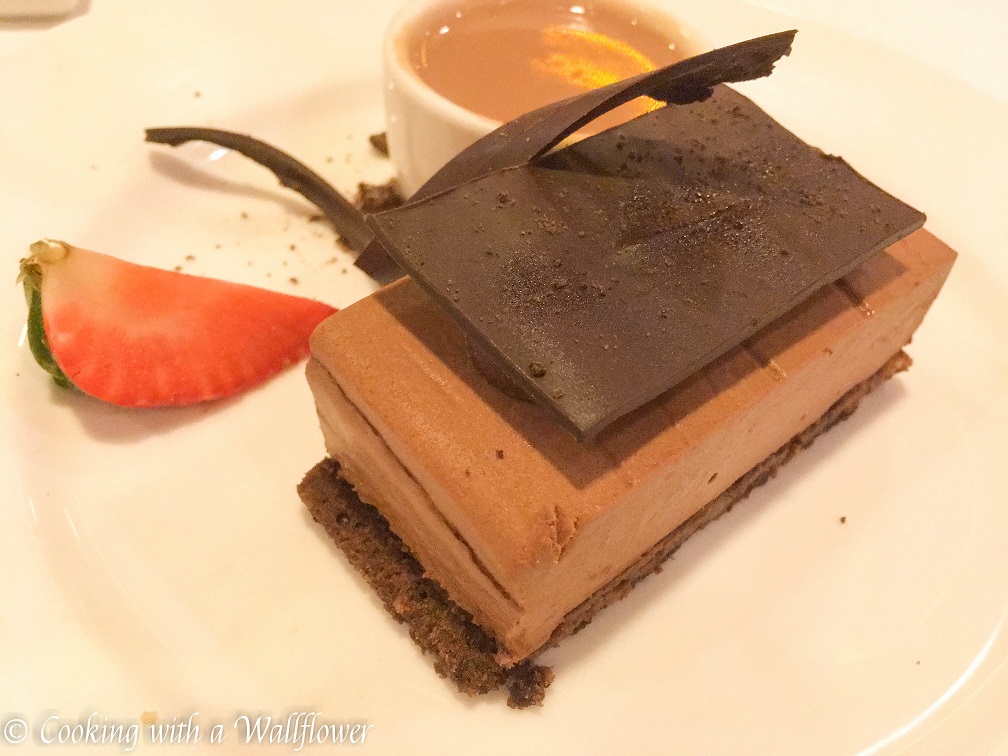 Kim and I were starting to realize that while the appetizers and desserts are phenomenal, the main entrees weren't as great.
We ended the night with watching a concert put on by crew members. It was sooo good. I would definitely pay to watch it. The costumes were amazing too.
That night, the weather was rough and the ship rocked so terribly. No one could walk straight. We were all sort of stumbling to the side as if we had too much to drink. I got really seasick so I went to bed as soon as I could.
Day 3: Fun Day at Sea
Our last day on the cruise we explored more of the ship. We were a little out of it because of rough seas the night before and early in the morning so we had a late start.
We missed going to the animal towel folding class. I really wanted to learn how to fold the animal towels that they leave on our beds at night. Like these!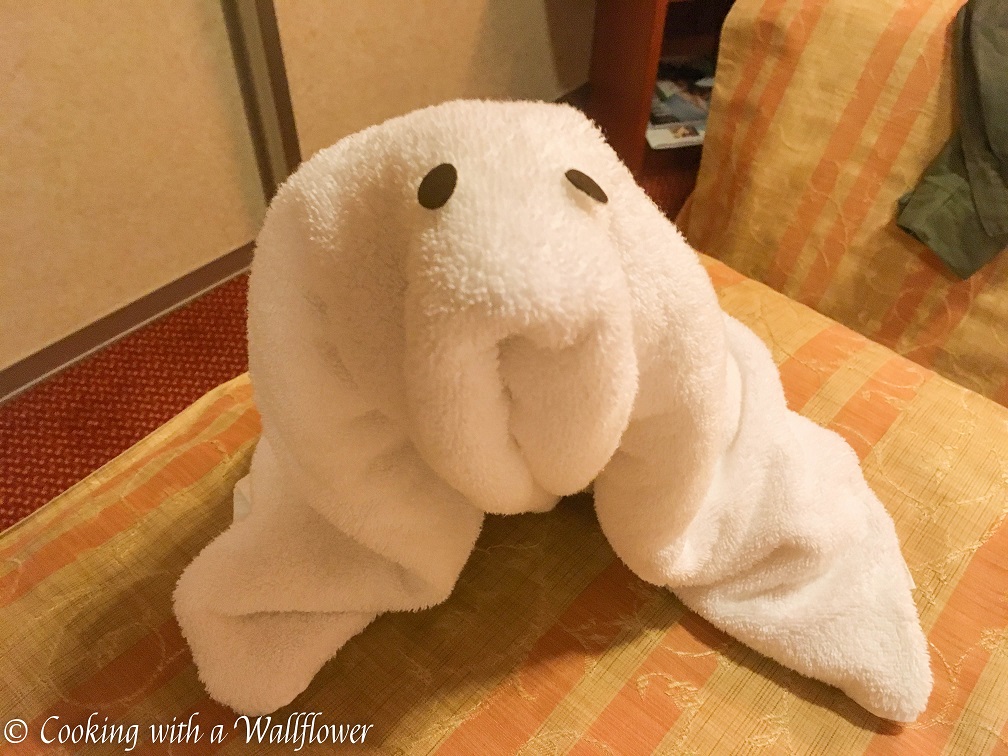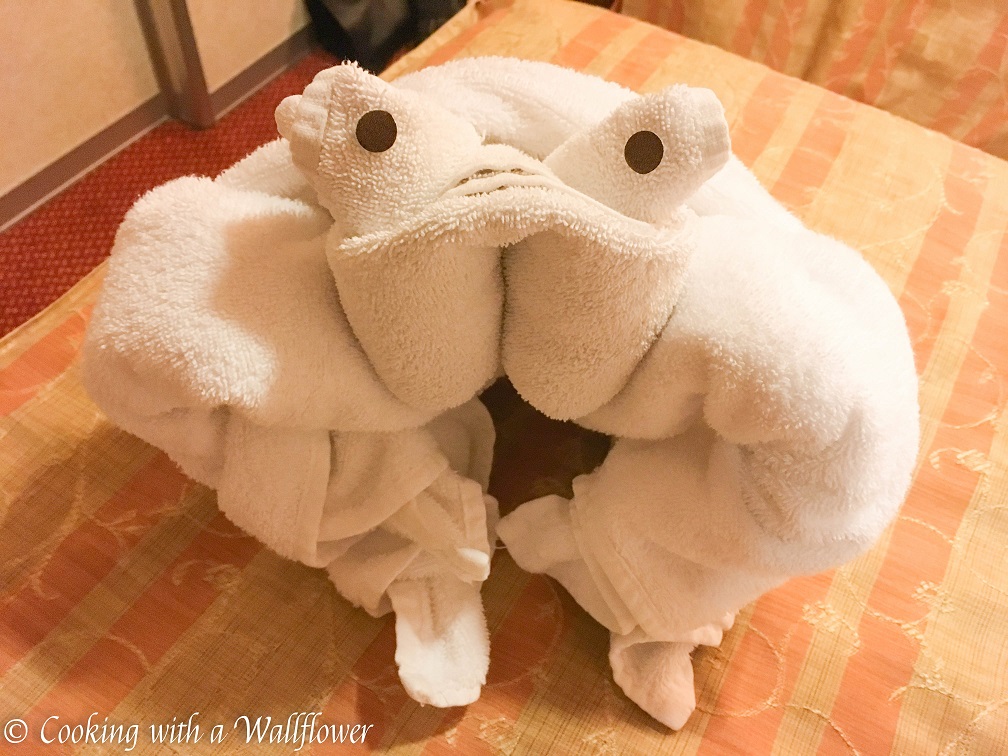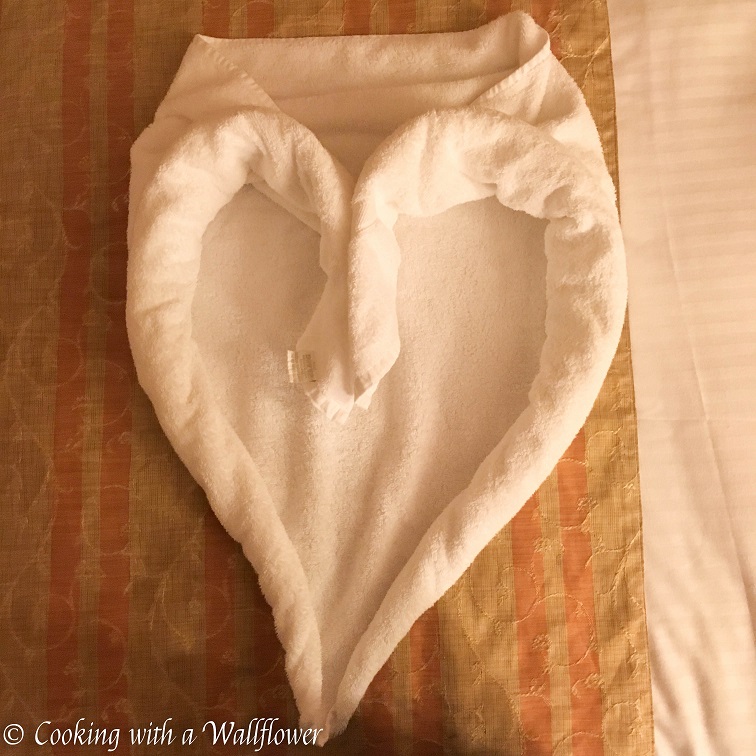 We scheduled a spa day for ourselves. Hot stone massage, facial, back and shoulder massage, body exfoliation. The whole works.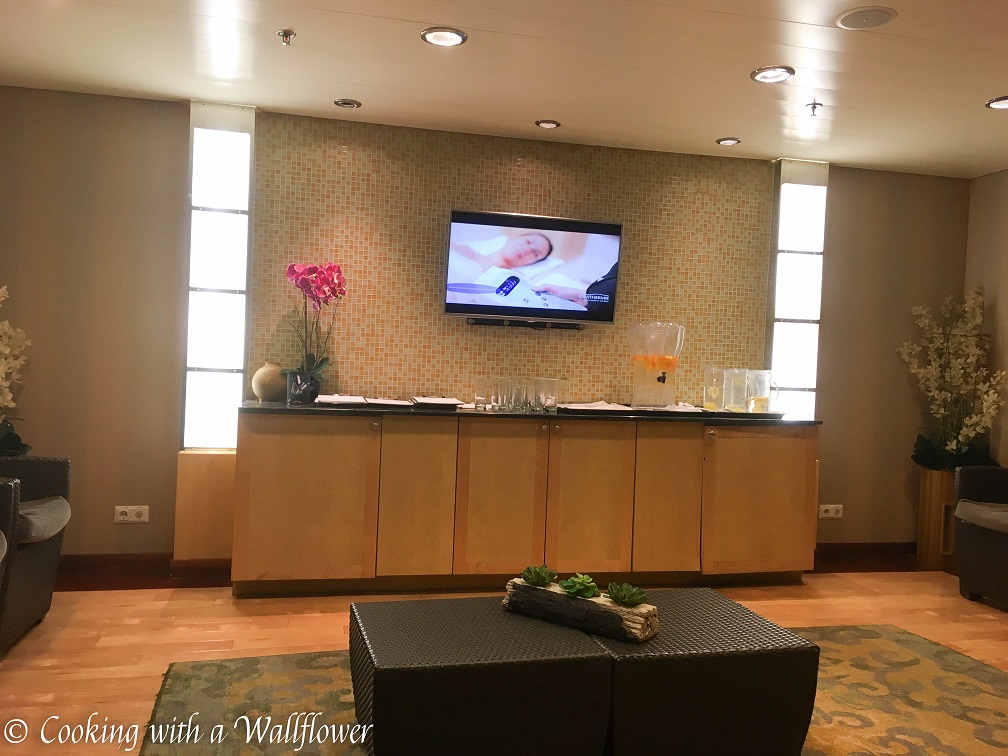 We watched the kids participate in an interactive reading of Dr Seuss's The Cat in the Hat. So cute!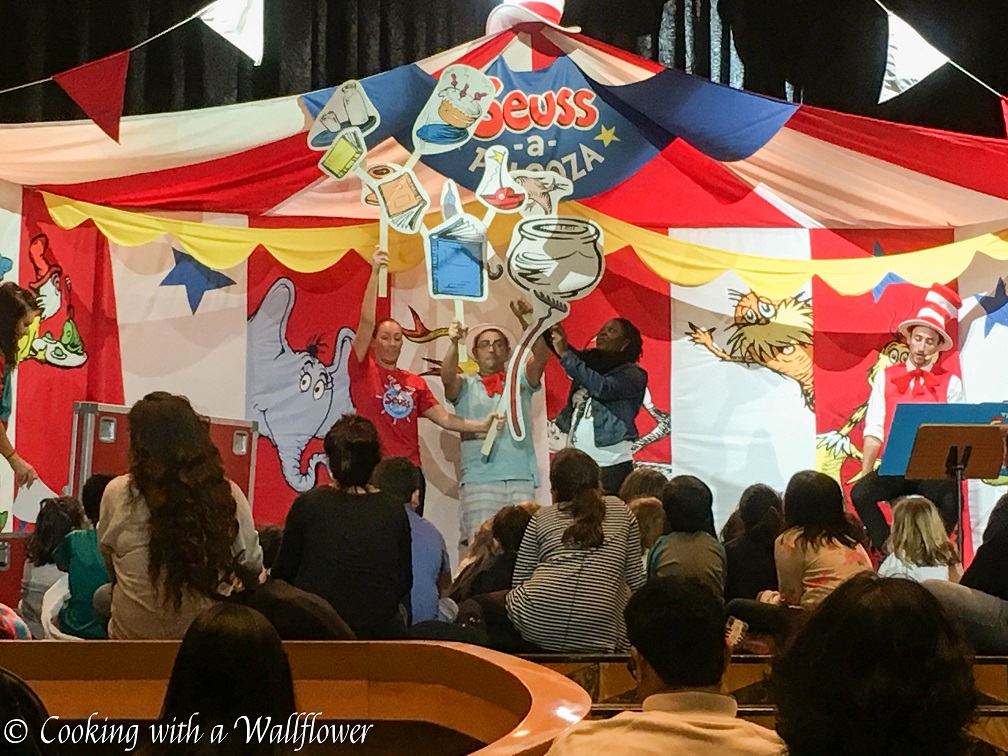 We walked around the cruise ship just enjoying our last day.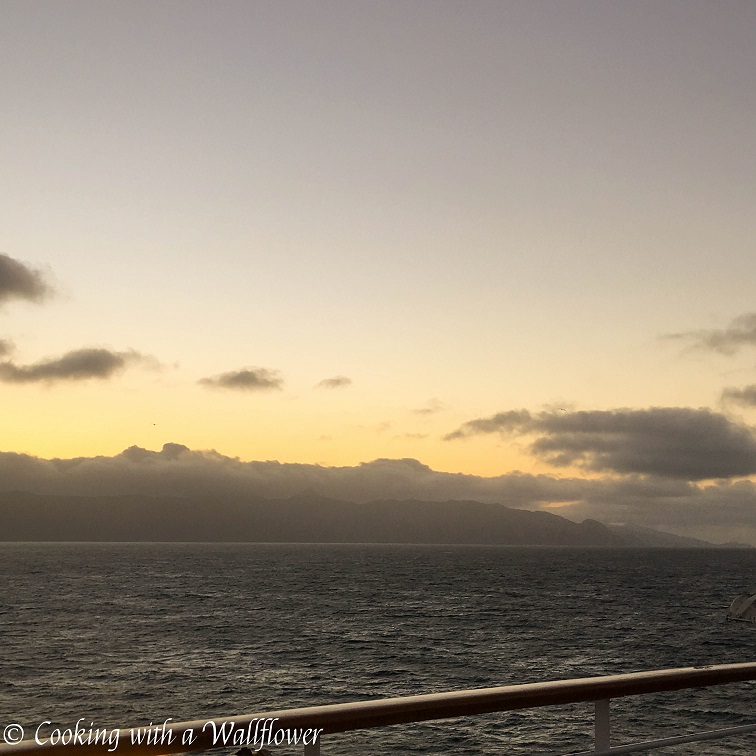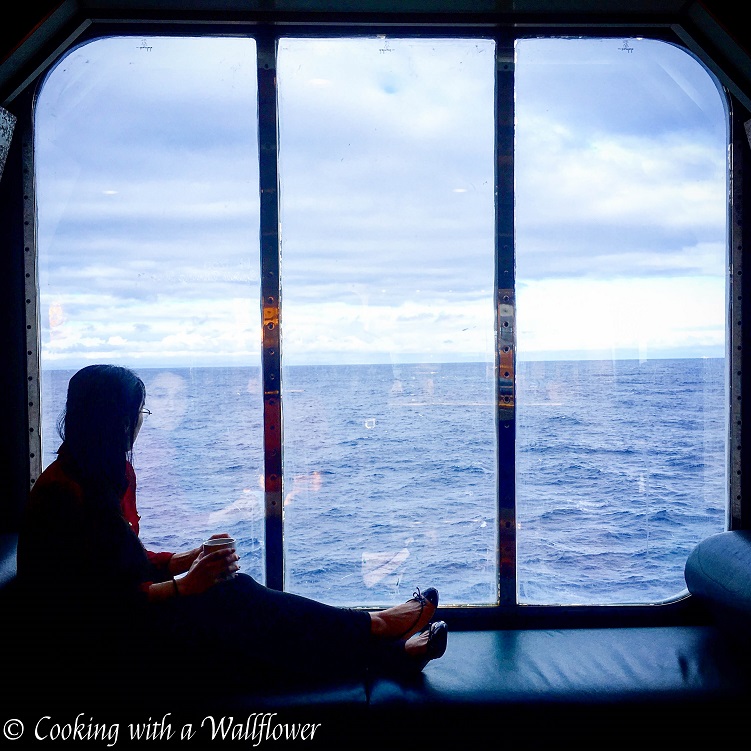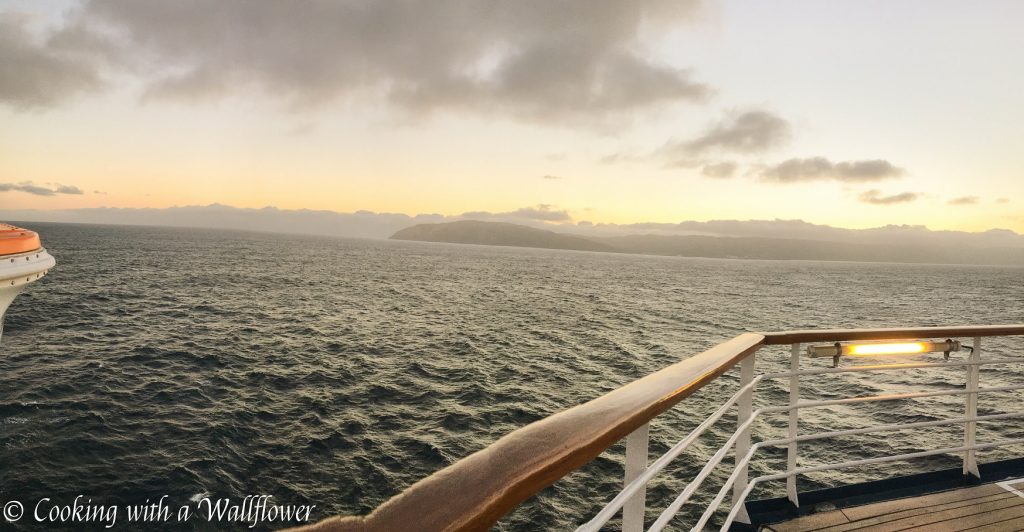 And we had one last dinner.
Obsessed with the lychee bisque with lemongrass and fresh mint. It's seriously soo good. But I would have thought it was more of a dessert than an appetizer.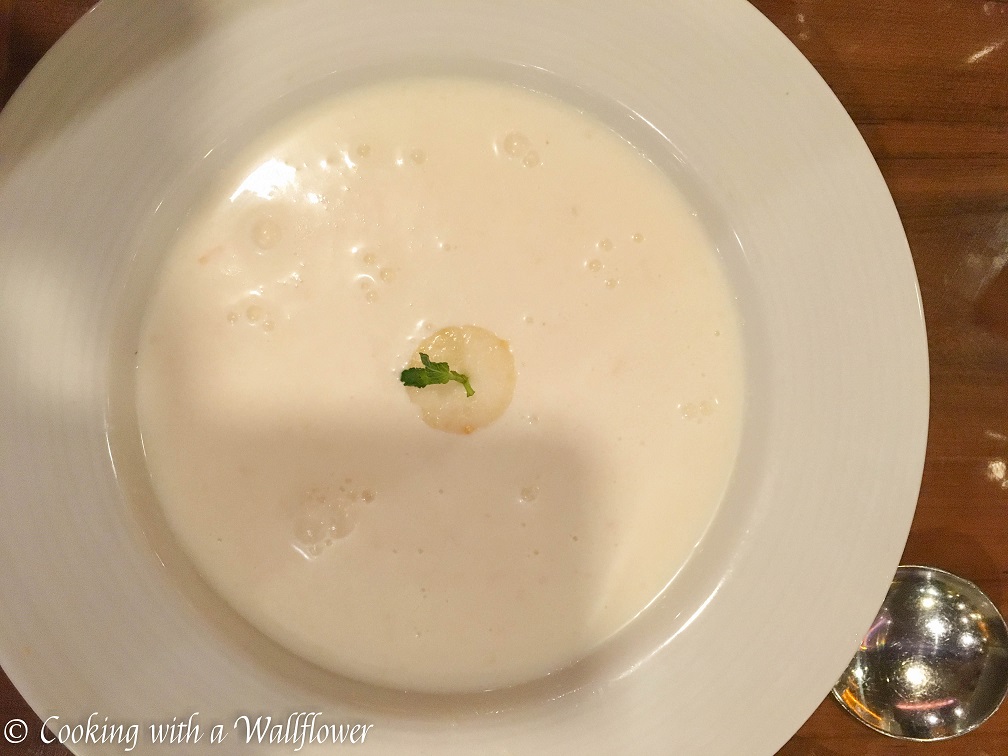 BBQ Chicken Flatbread.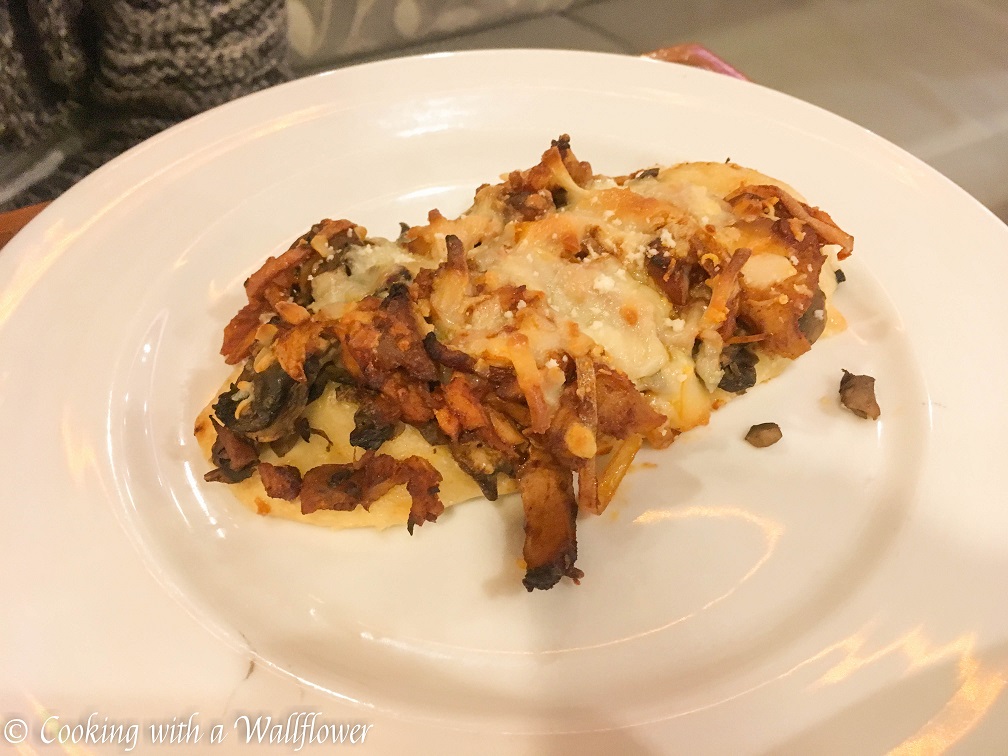 Root Vegetable in a pie crust with herbed ricotta mousse and roasted red pepper.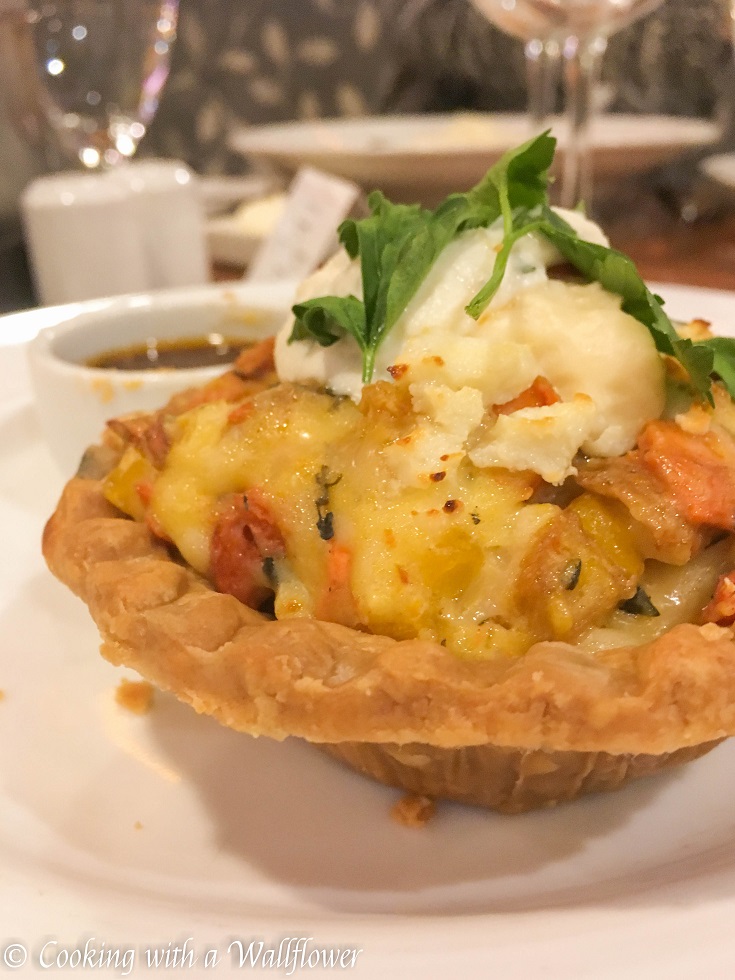 Penne Mariscos with shrimp, calamari, scallops, and mussels in lobster cream.
Banana Bread pudding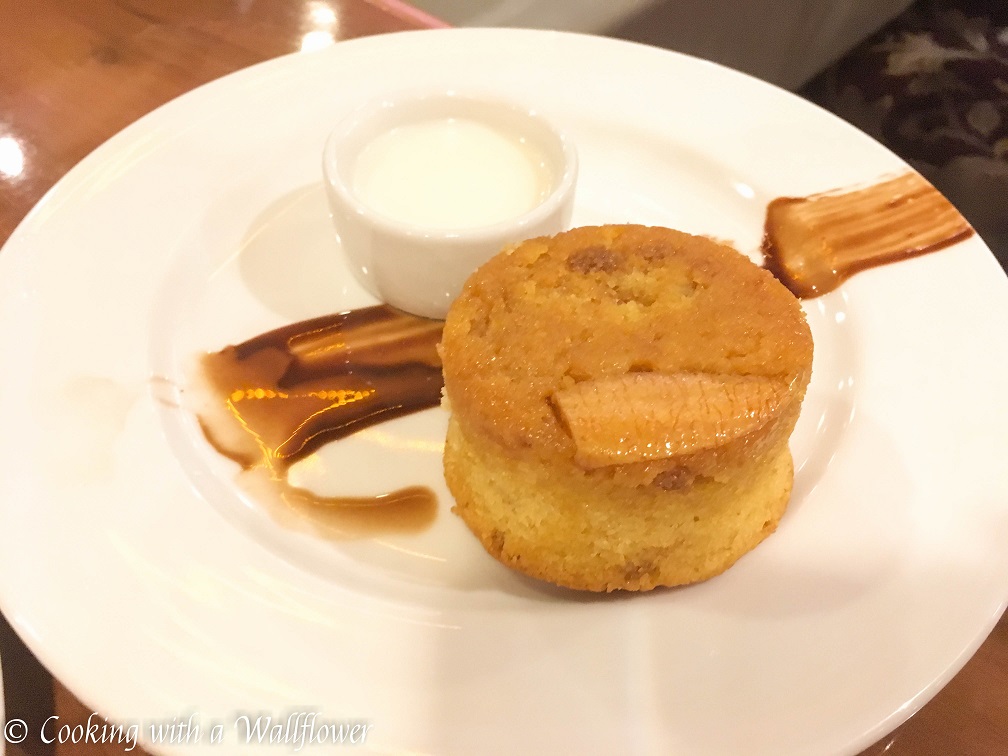 Chocolate Lava Cake (again!)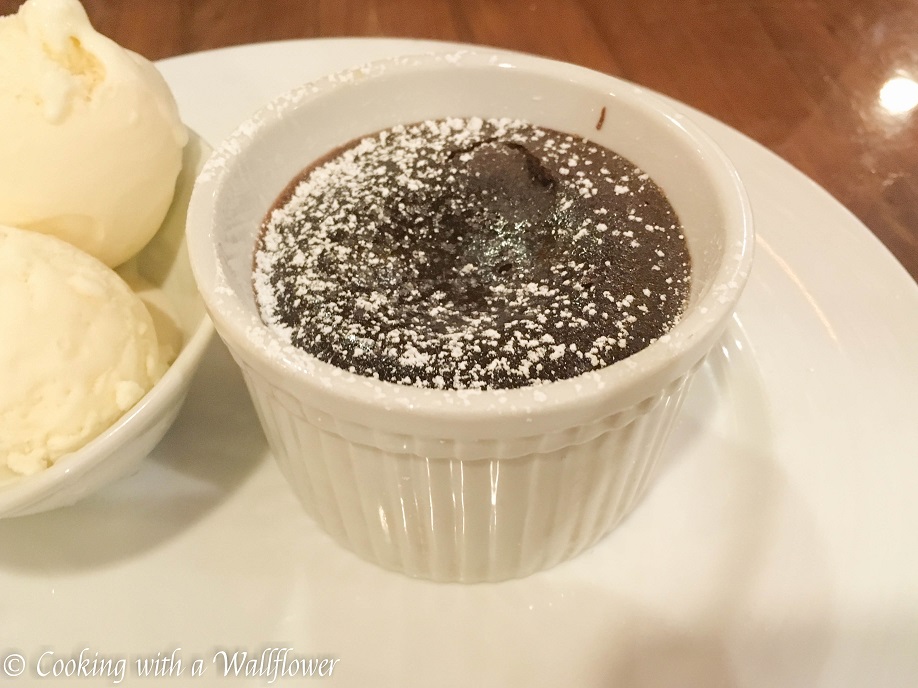 Chocolate Panna Cotta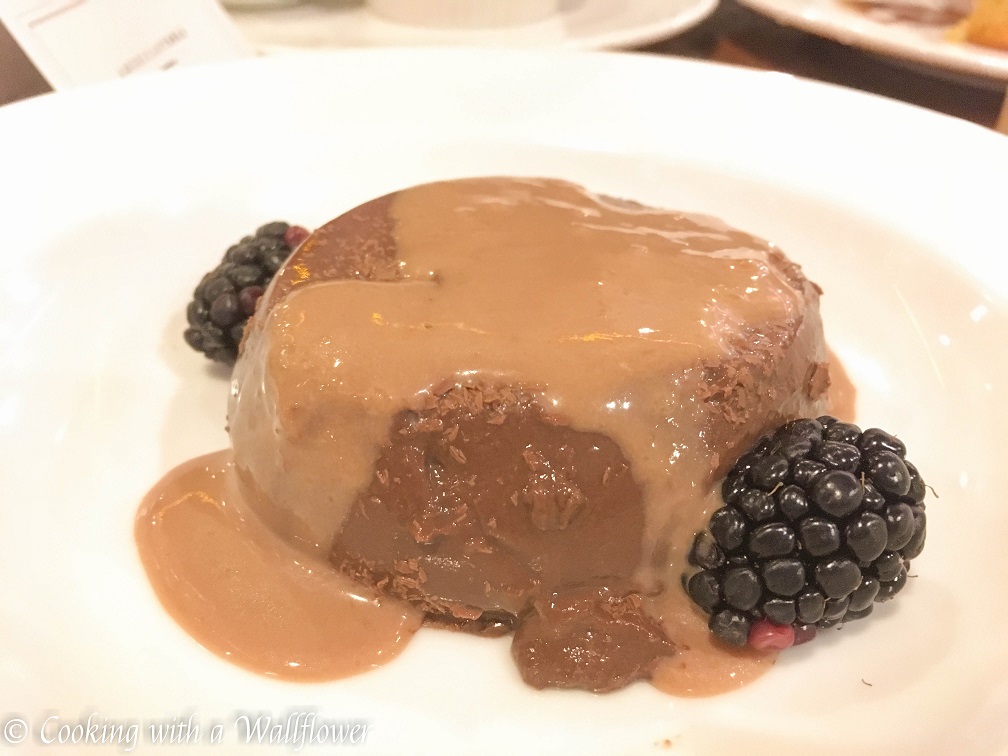 I don't know why it took us three nights to realize that we should have just ordered appetizers and desserts and avoided the entrees. The appetizers and desserts were always sooo good, but the entrees were almost always disappointing.
Day 4: Debarkation
We had breakfast early the next morning at the buffet before debarking super early to head home. Strangely, I thought it would take more time, but it was a super easy process.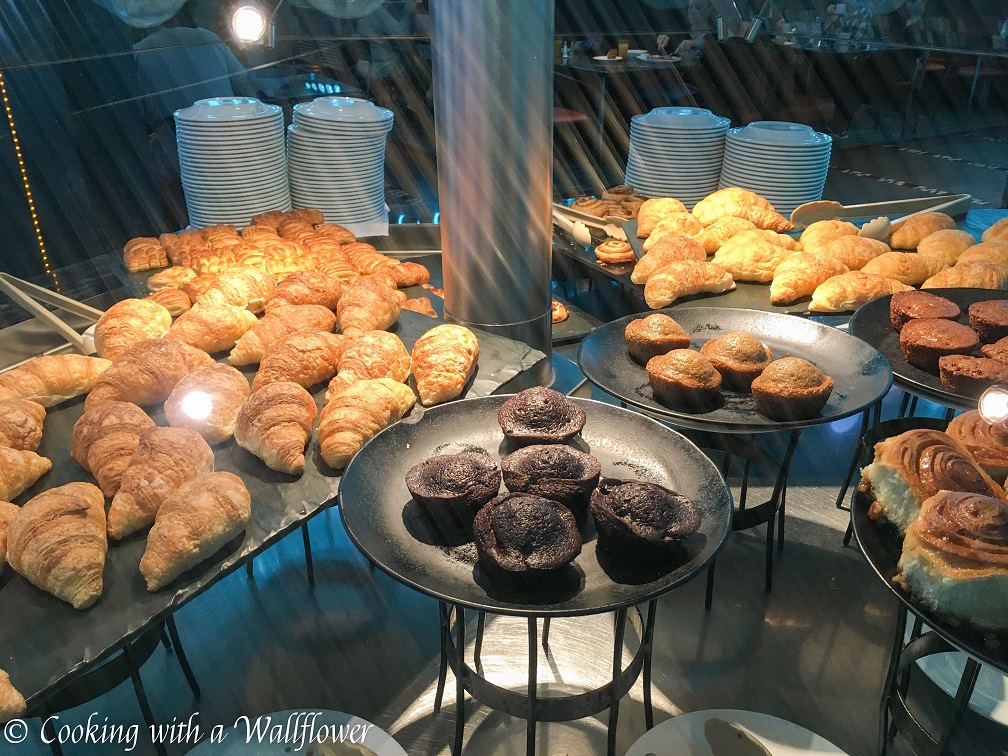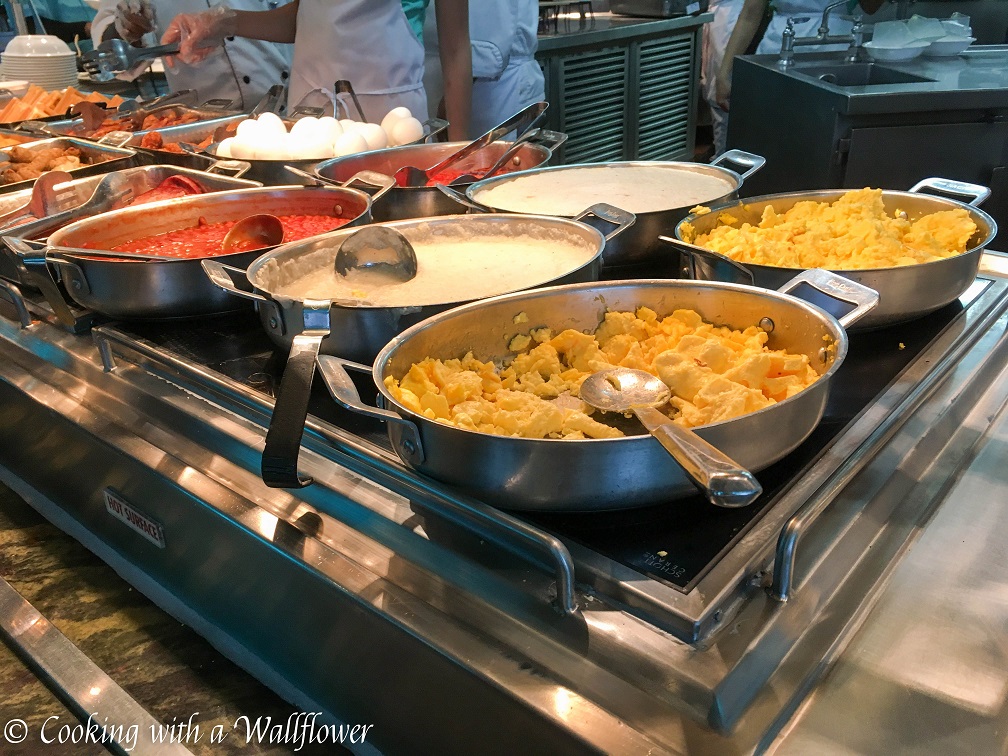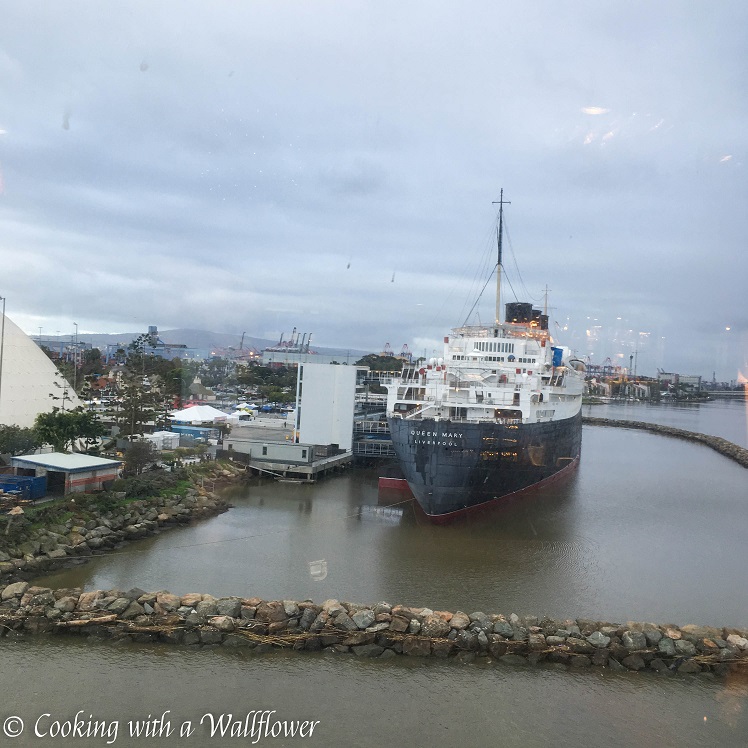 I'm already trying to convince my sisters and my cousins to do this same cruise trip with me. Maybe next year. It was fun and perfect for someone who hasn't been on a cruise before.