I went to the Ferry Building Farmer's Market last weekend after work. Look at these gorgeous cherries.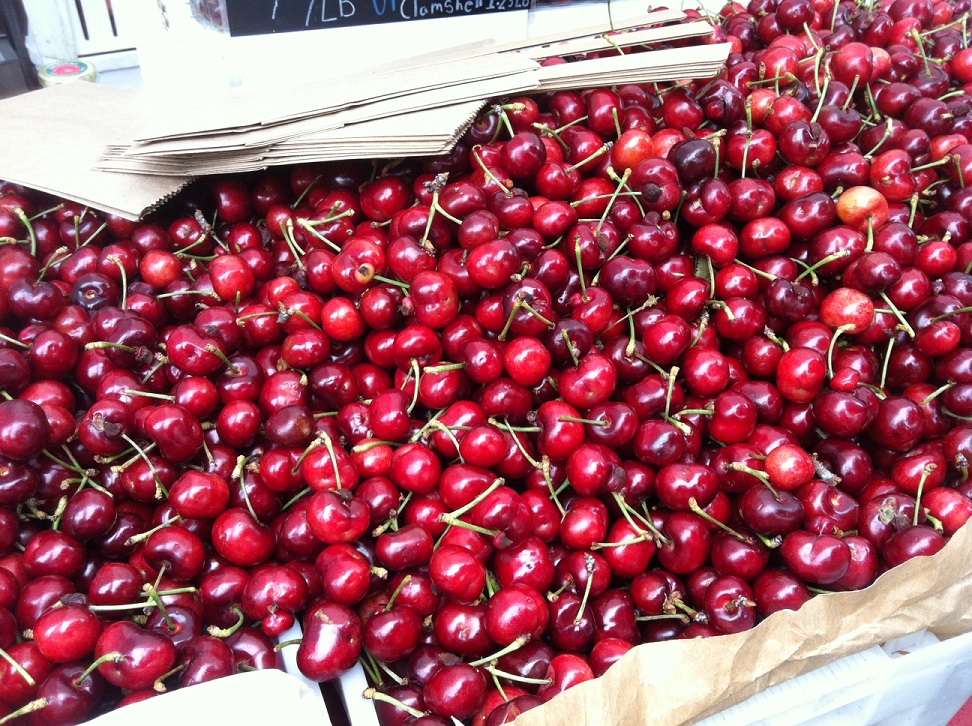 Have you heard of Batkid? Yes? Did you know there's a movie about him now? You can see the trailer for the documentary here. So cute. Batkid Begins!
This mug. I want.
Have you seen Taylor Swift's Bad Blood video? Obsessed.
Two companies are trying to create dishes that will make food photo friendly. As in, Foodography.
This company is taking food labels to the next level. It's interactive and personalized. How much better can food labels get?
Grilled Kale BLT Dip looks insanely delicious. This is what happens when healthy meets indulgence.
Avocado and Grilled Chicken Chopped Salad with Skinny Chipotle-Lime Ranch sounds so delicious and perfect for spring or summer.
I'm always up for fruity drinks, but this Hibicus, Lemongrass, Basil, and Honey Sweet Iced Tea sound soo refreshing. I think I'll have to make it soon.
I have never used turmeric before, but I think I'm going to have to after I saw this Tumeric-Garlic Shrimp with Cabbage Mango Slaw.
If you don't know already, I'm obsessed with strawberries, which is why I can't wait to make these Skillet Strawberry Cobbler with Cream Cheese Swirled Biscuits
Oh, oh! Peaches are finally coming into season. And they look so delicious in this Skillet Basil Peach Chicken Breasts.
It's corn season and these Grilled Corn with Poblano Lime Crema looks like the perfect recipe.
This week's dinner will probably include these 15 minute Fish Tacos with Avocado Corn Salsa.
I love mushrooms so of course I had to bookmark this Creamy Garlic Herb Mushrooms Spaghetti. Plus the garlic!
Oh my god. These Superfood Chocolate Coconut Pancakes.
 Quinoa Fried Rice. The classic dish just got a healthy makeover.
Hope you enjoyed this edition of Wallflower Weekly Faves!