I had all these recipe ideas I wanted to make these last few days, take photos of, and then share with you, but none of them worked out as I'd hoped.
I'm soo sick right now, I don't think anything I make will turn out well. Sorry!
So instead, I'm sharing with you what I did right before I came down with whatever this is that I have.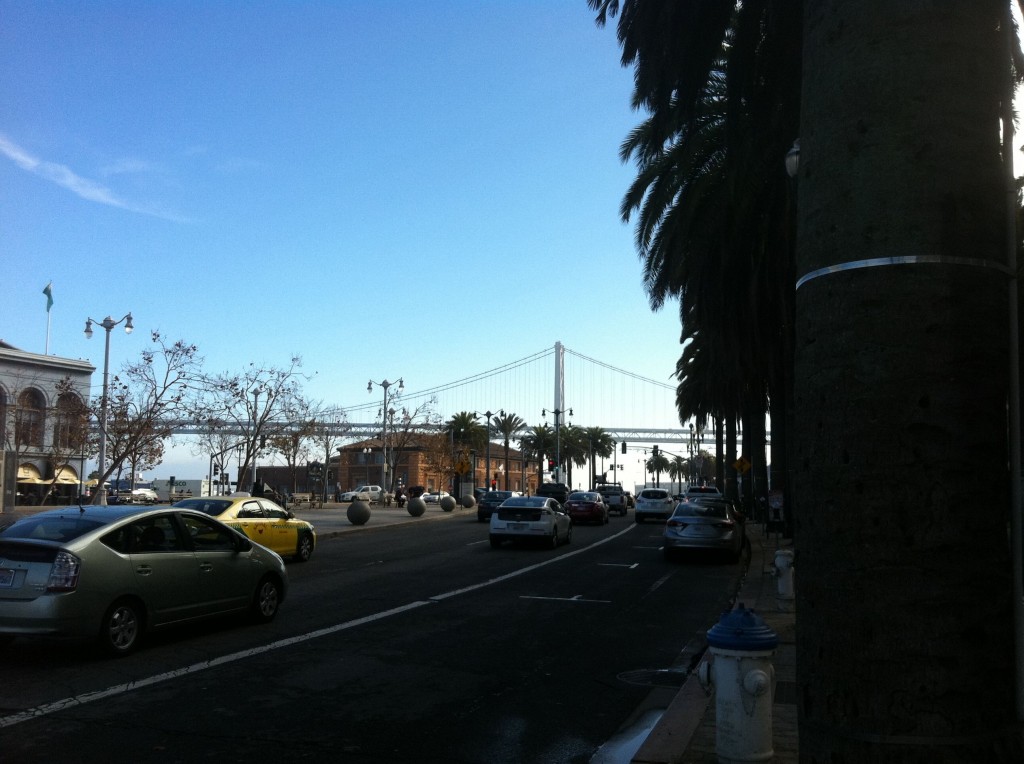 I think I've mentioned this before. I was born and raised in San Francisco. You would think that meant I know San Francisco very well. But really I don't.
I avoid tourist attractions. Which means all those places that San Francisco is known for? You'll never find me there. Or at least, almost never.
Chinatown, Fisherman's Wharf, Golden Gate Bridge… All those places are always too crowded for me.
But, a few days ago, I decided to brave those crowds.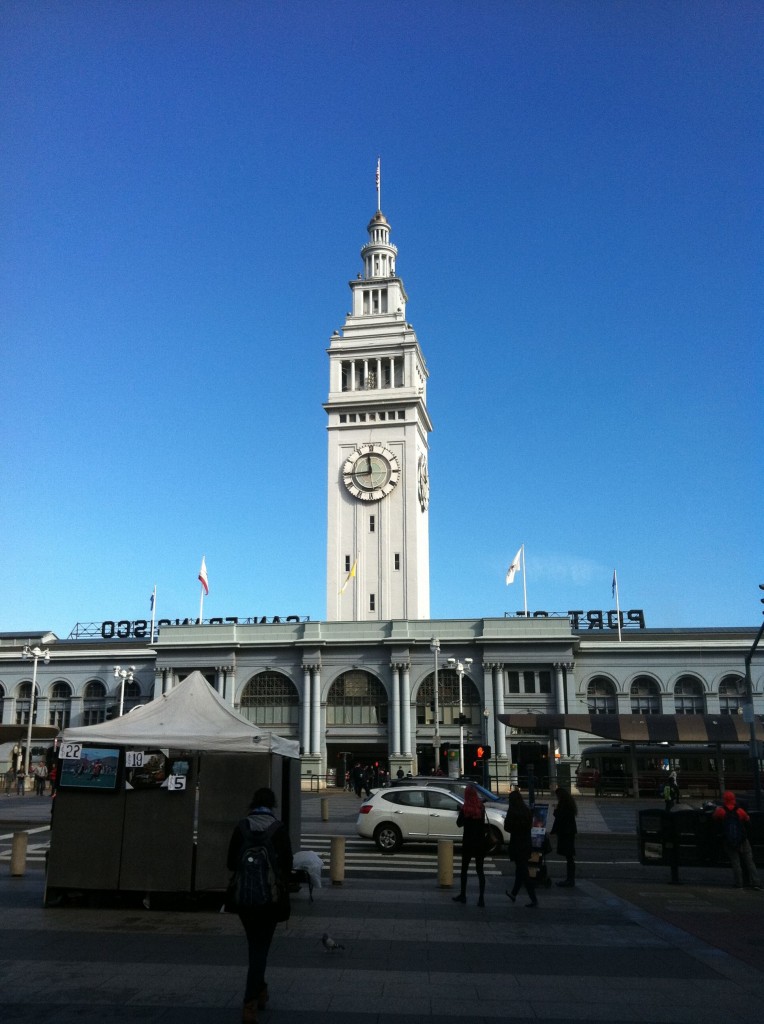 My friend Emily (from Emily's Daily) and I decided to have lunch at the San Francisco Ferry Building. We were going to be tourists in our own city for the day.
We had lunch at The Slanted Door. The owner of this restaurant wrote the Slanted Door: Modern Vietnamese Food and Vietnamese Home Cooking. Have you heard of it?
I love the whole concept of modern Vietnamese food and the idea of eating family style in a restaurant.
We ordered yuba noodles with roasted chili, beech mushrooms, and fresno pepper.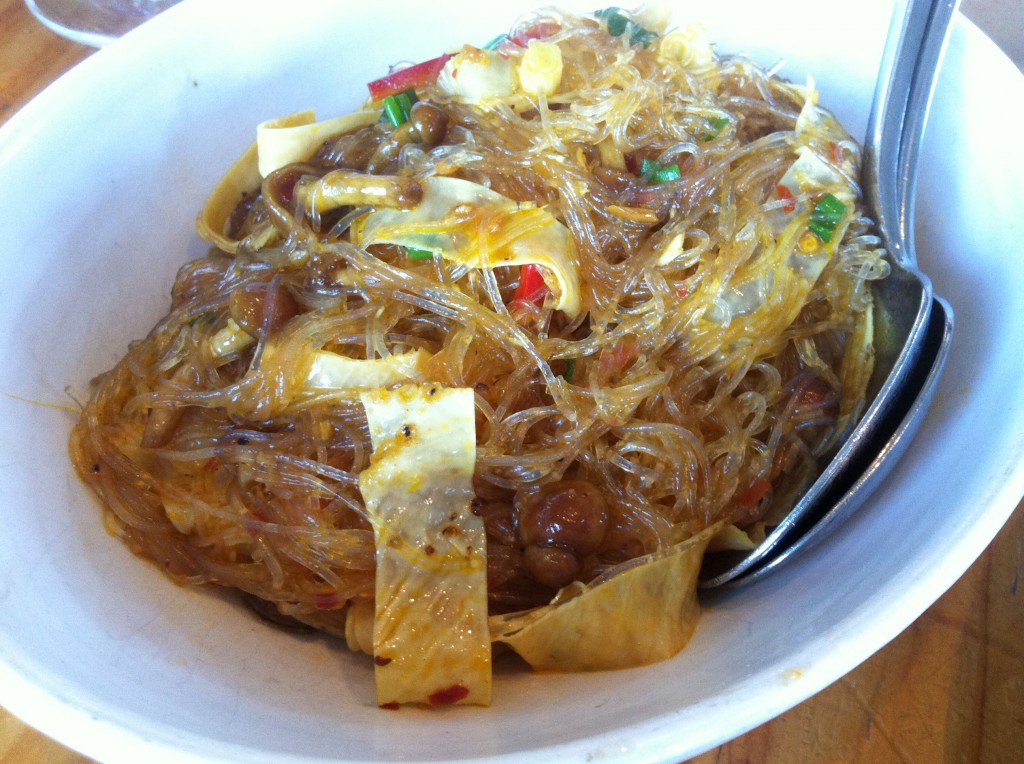 And Brussels sprouts with black oyster mushrooms.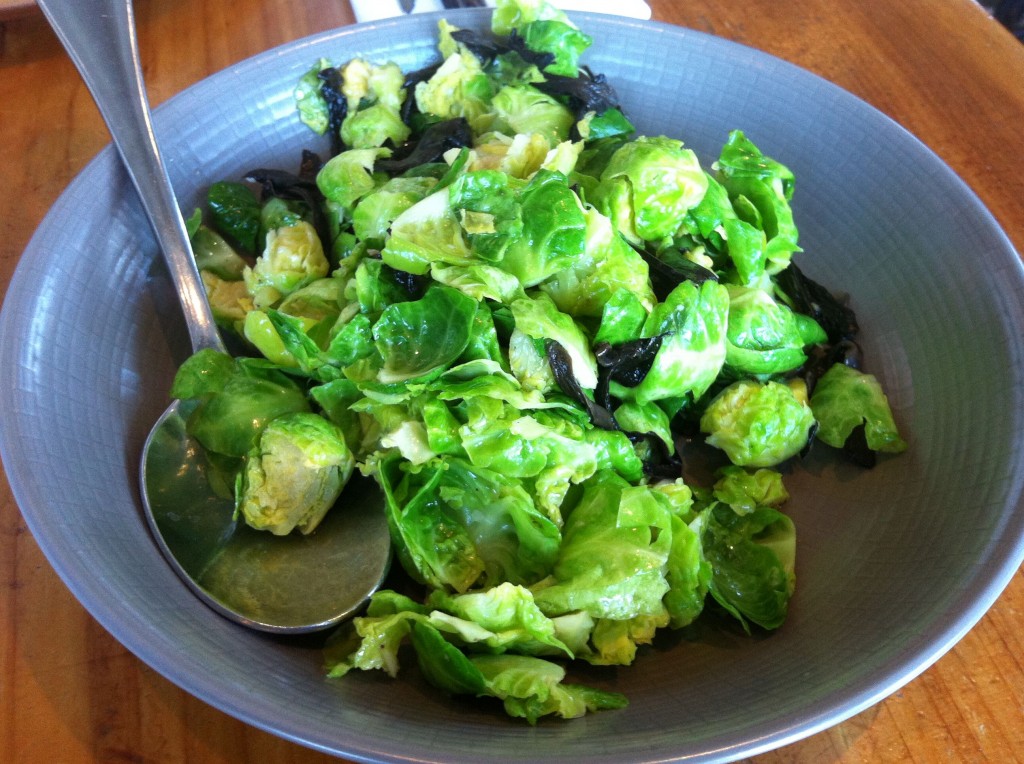 Both were very good.
My only complaint is that it's pricy for what it is and the portions were small. I supposed it's to be expected from a fancy restaurant. But still.
We went to Miette for macarons and pot de crème. I get to keep the jar too.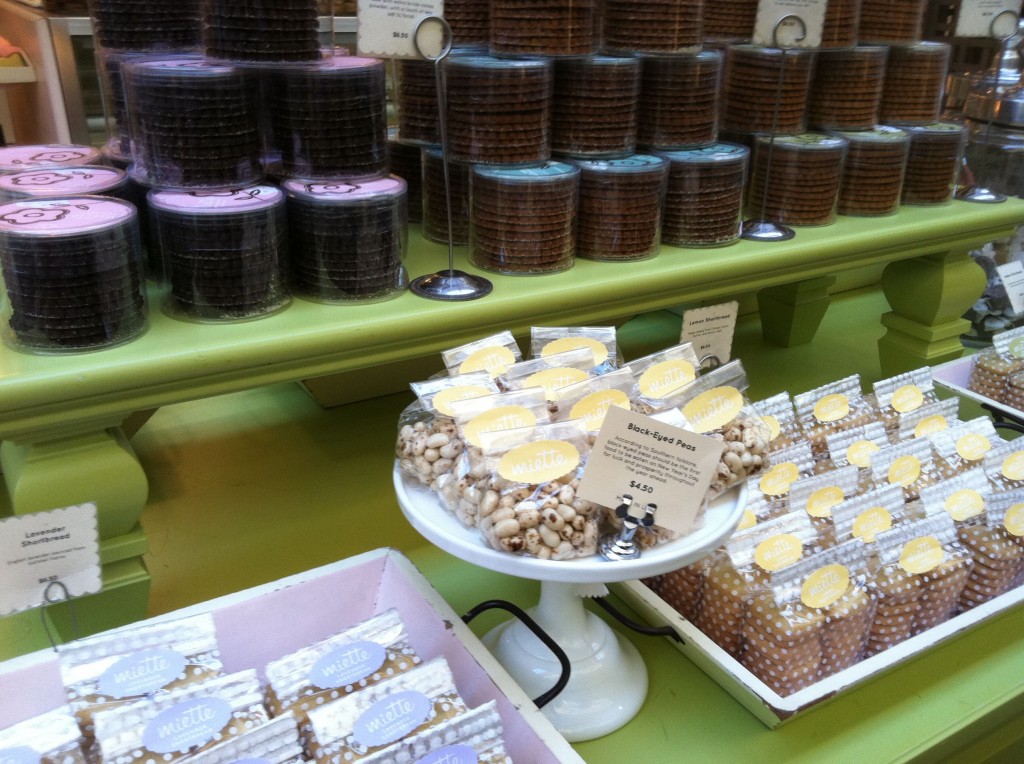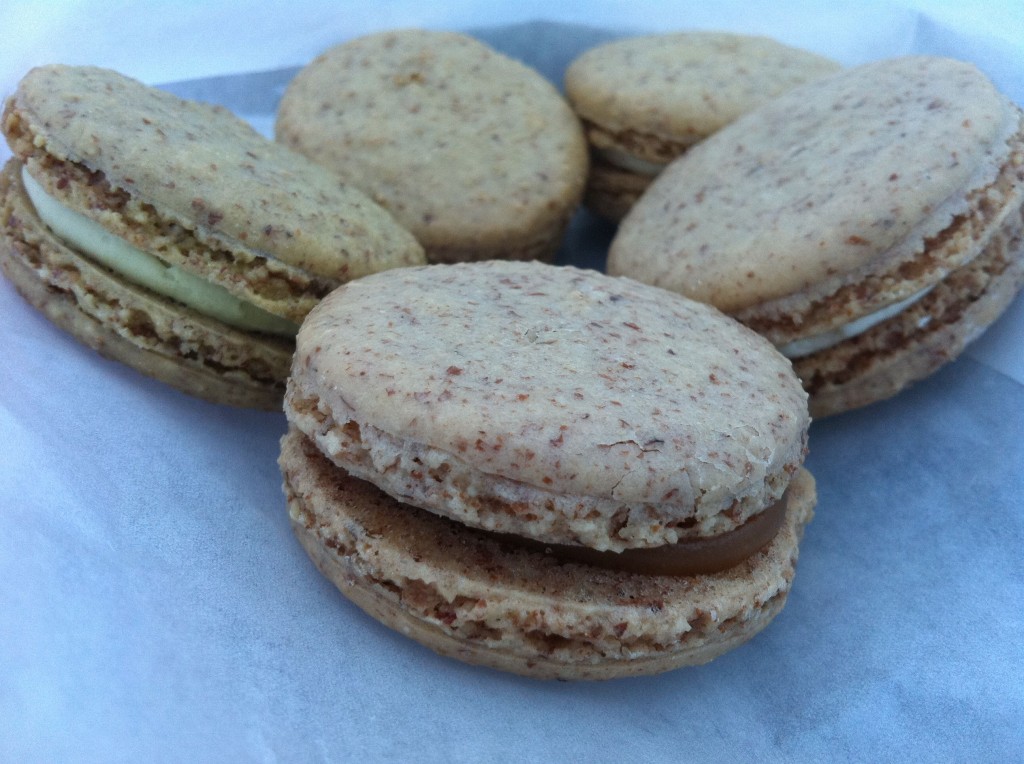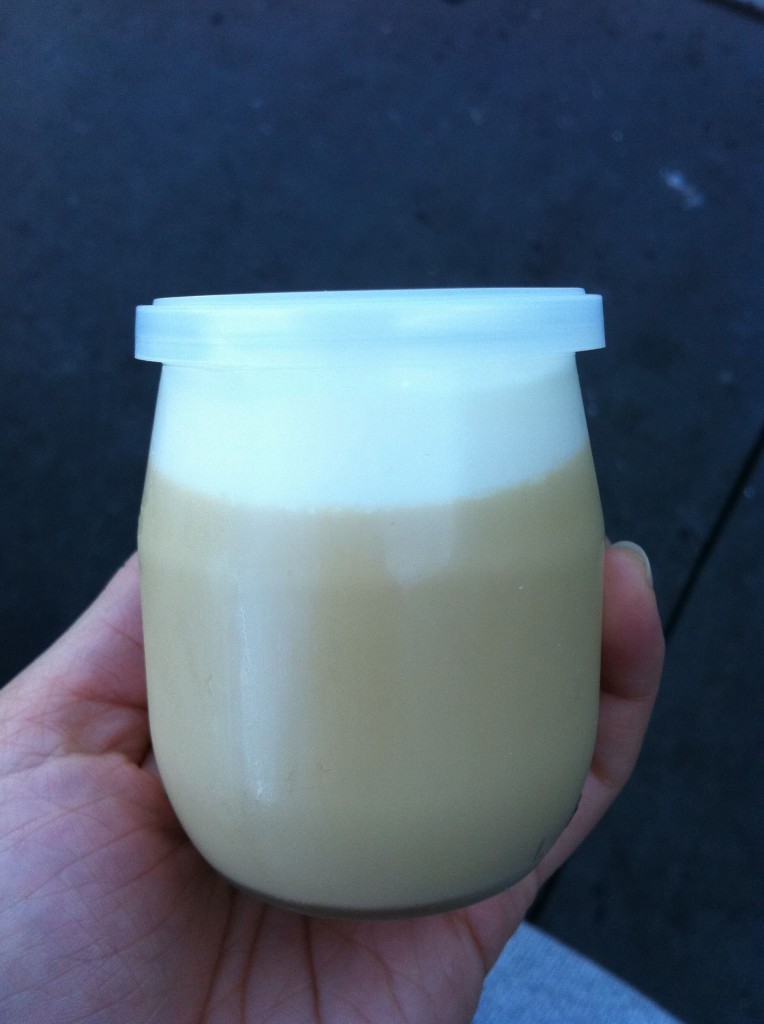 We went to Pepple's for organic vegan donuts. I ordered the Philz Coffee donut, which tasted amazing. But I discovered afterwards that there was a donut called Candy Cap. It's made from a mushroom that gives off maple aroma after it becomes dry. Doesn't that sound interesting?
Now, I want to go back and give it a try. A maple glazed donut that's not quite maple glazed.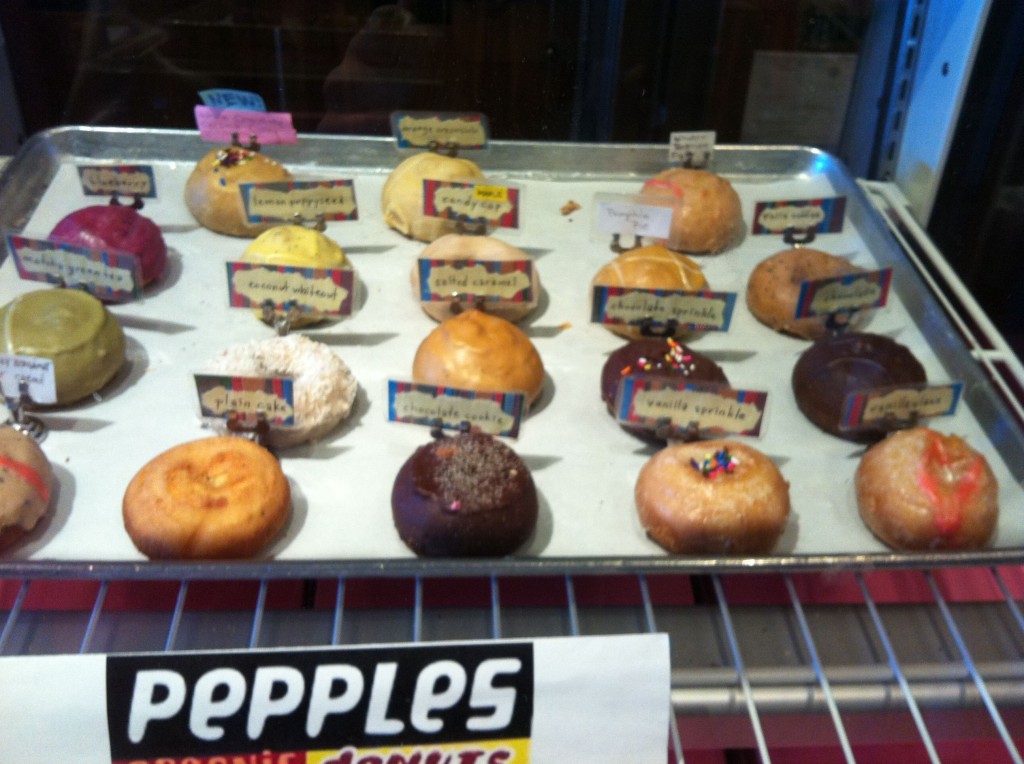 And oh my gosh! Look at those mushrooms! I'd love to have one of these growing at home. Then I can eat them whenever I want.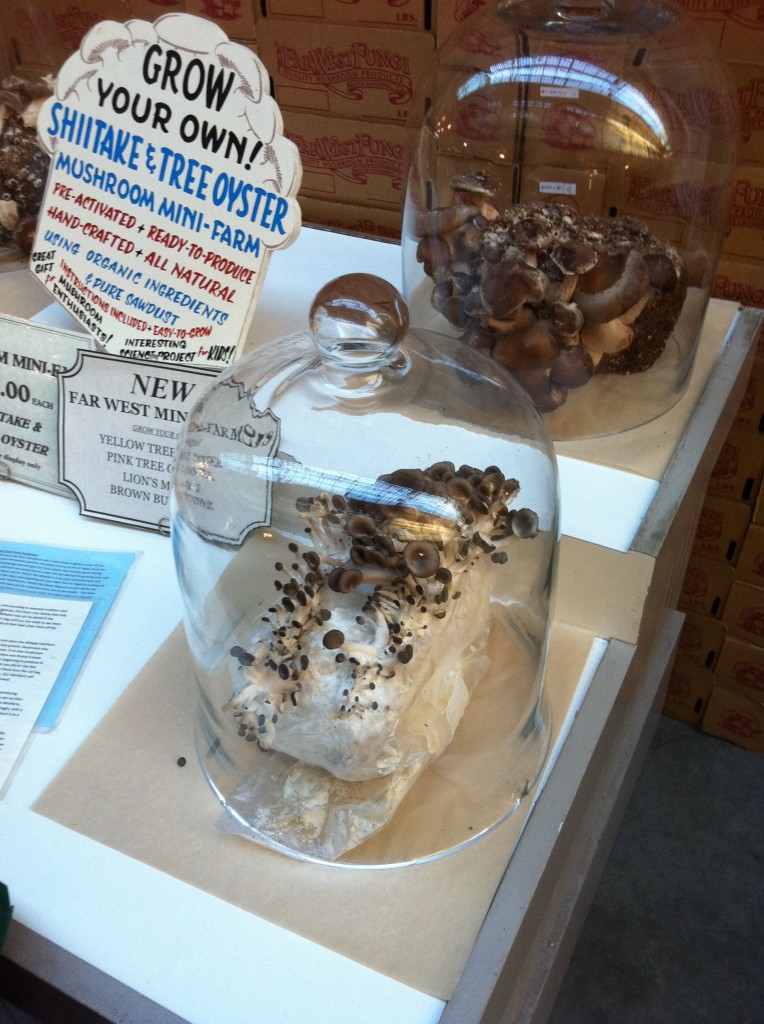 And isn't this biscuit stand so cute? I loved looking at their little store. So fairy like.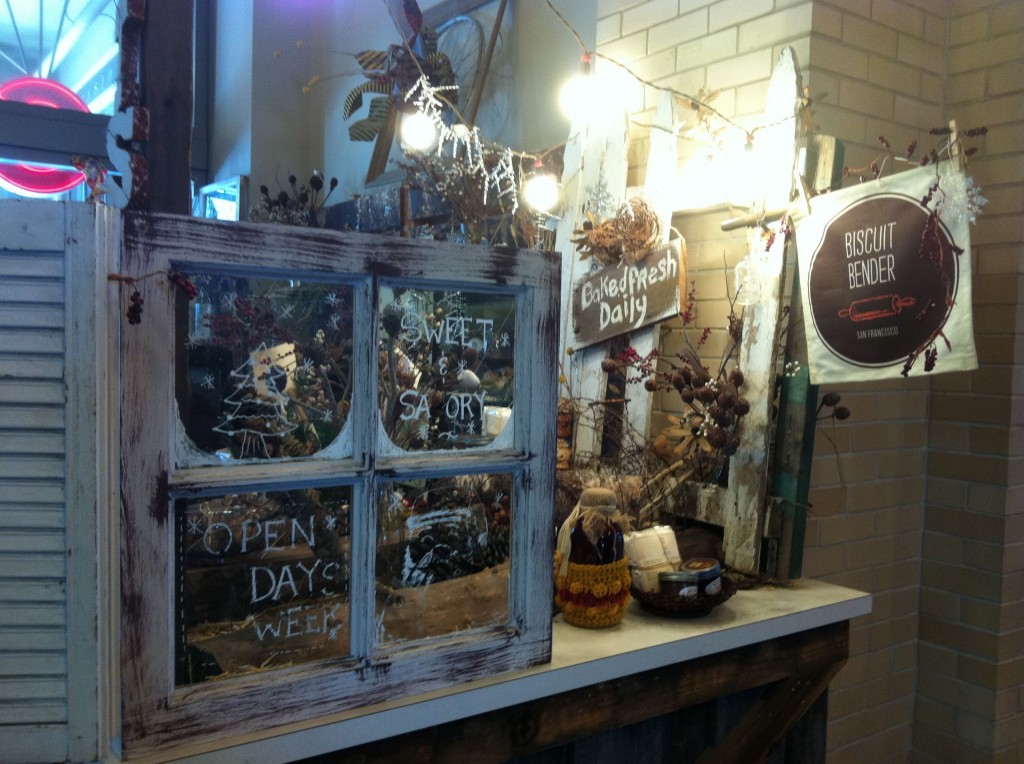 Hopefully I'll be better soon to share more recipes for you! =)