I have really exciting news to share with you in this Life of a Wallflower post.
As many of you know, I've been pursuing a career in dental hygiene for awhile now. During these last few months, I've been stressing over my licensing exam. Many of you have offered support, encouragement, and well wishes during these difficult months. I wanted to take the time to thank you for that! So I'm excited to share with you, that as of today, I'm officially a registered dental hygienist! =)
I spent my day doing absolutely nothing. I'll work hard tomorrow to write a recipe. Today, I treated myself to one of my favorite Vietnamese desserts at Bambu.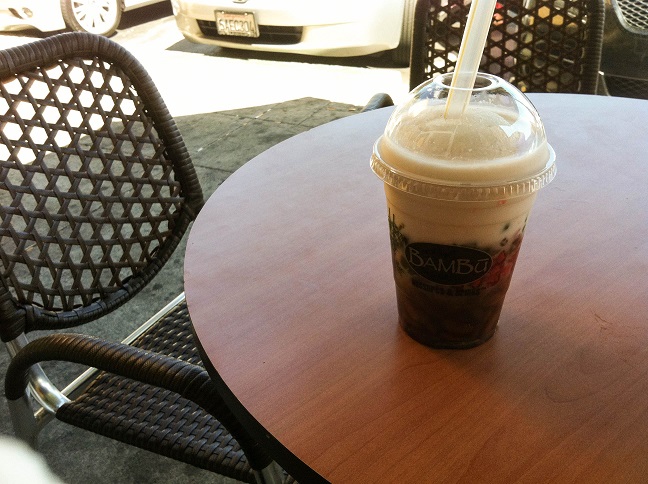 Have you had che before? It's definitely different from any other dessert. You can usually find it in the dessert section at a Vietnamese restaurant. But if you're lucky enough to find a place that specializes in these desserts, you'll find that the variations are extensive. =)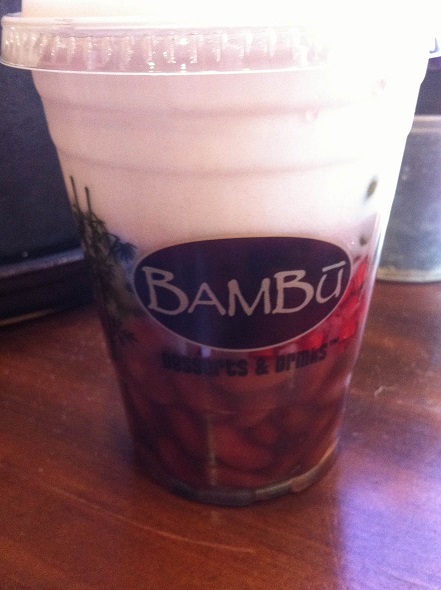 Two weeks ago, I took my dental hygiene licensing exam at six in the morning. I was done by noon, but I had to get ready for another event that night. That same weekend was the weekend of my grandma's 85th birthday. That meant I had to go home, shower, and get ready for dinner.
Each year, we as a family celebrate my grandma's birthday. Some years there are more guests than others. I have a ton of cousins living all over so sometimes it's difficult for everyone to fly to San Jose to celebrate. This year, the family gathering was smaller than usual, but no less fun. We always dress up and eat lots of food. It's an event we always look forward to.
My 11-year-old cousin Laina and I. I'm positive in another year, she'll be taller than me.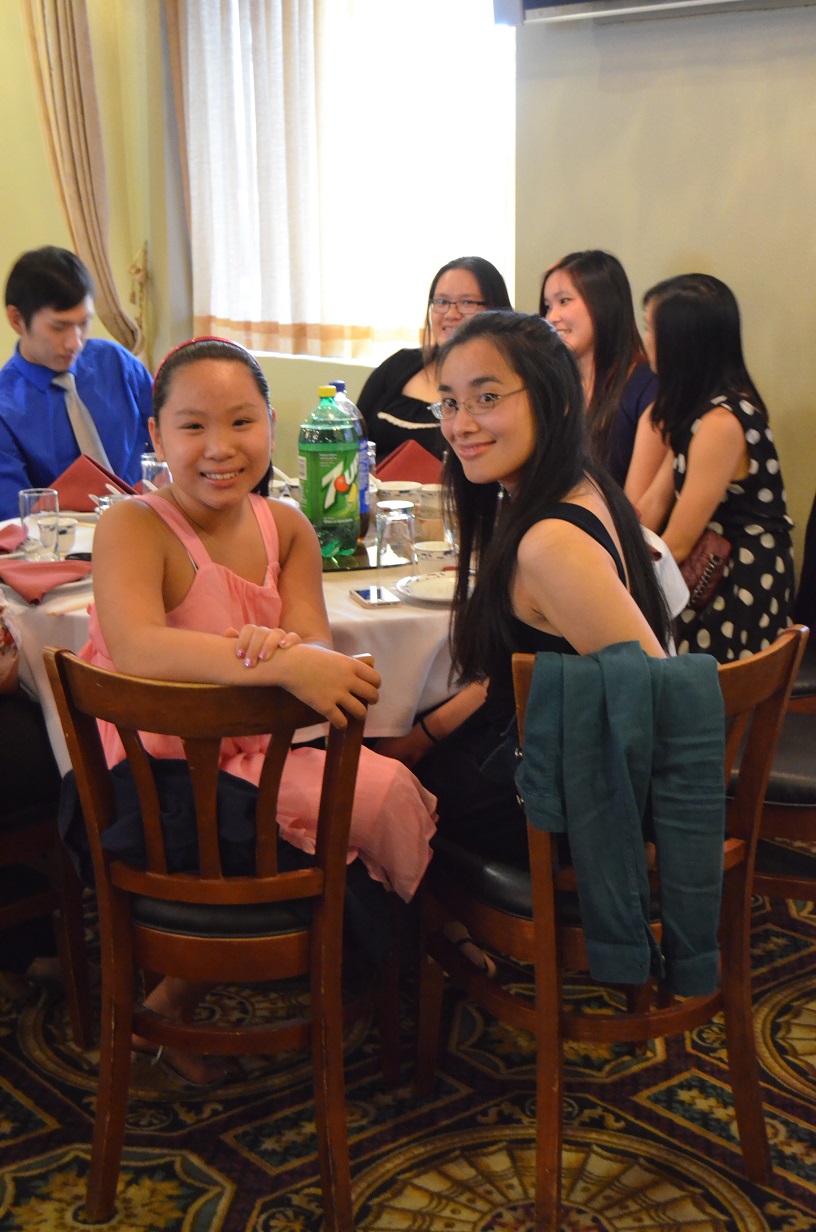 The photo below is of us "kids." We're forever kids despite our ages. Next to me on the right is Laina. On my left in the polka dot dress is my younger sister Angela who is in law school. Next to her in the dark navy dress is my youngest sister Victoria. Can you tell? I'm short. And I wanted a nap since I was lacking sleep.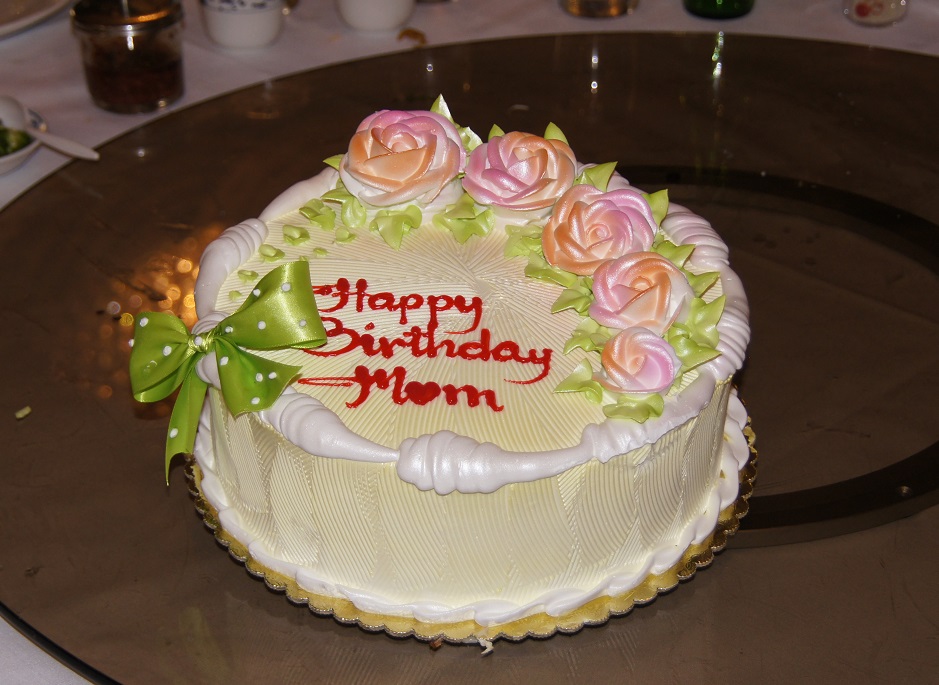 Aside from my grandma's birthday….
I've been obsessed with shaved snow. You can probably bribe me with one of these. We ordered mango shaved snow, thai tea shaved snow, and jasmine milk tea shaved snow. They were all so very good.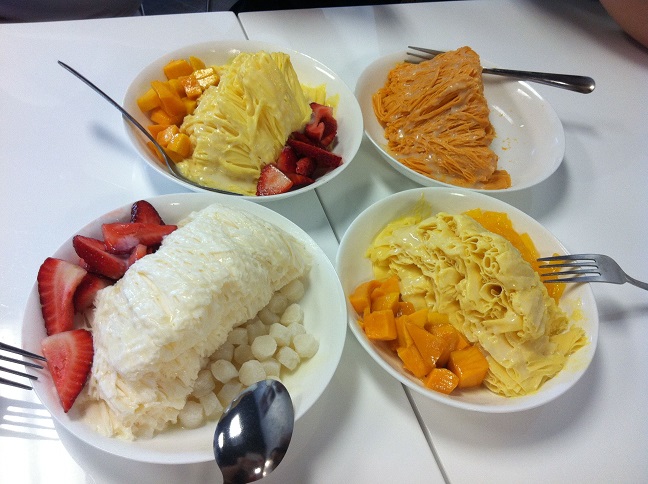 Hope you enjoyed a little peek into my personal life. In a week, I'll be headed to LA for a mini vacation with my sisters and cousins. I'll have more stories to share then =)
Tomorrow, I'll be back with another summer recipe to share with you.
Until then,