Makena Cove in Maui.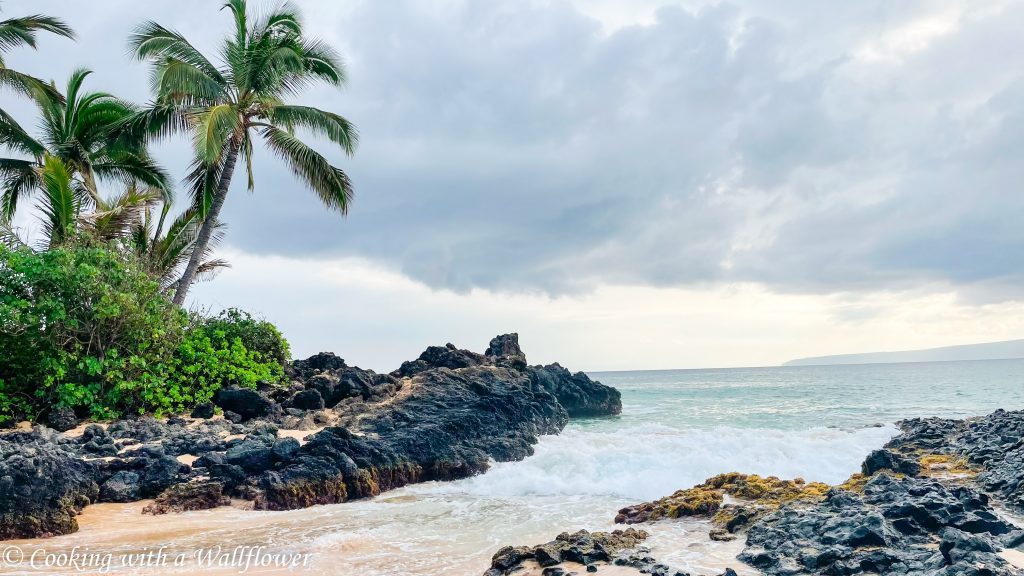 This past weekend, Gordon and I took an extended weekend trip to Maui. Neither of us have been to Maui before, so we were excited to explore. One of my favorite places on Maui is this hidden beach called Makena Cove. Unless you're looking for it, you're likely to miss the opening in the wall that leads to this secluded area.
What I love most about this beach is that this was where volcanic lava met the ocean. You can see where the lava had once flowed and cooled into black rocks on a white sand beach. It was so picturesque and the perfect place for photos.
In this week's finds…
Can you believe that Thanksgiving is now less than a week away? So much has been going on lately that I completely lost track of time.
If you're in need of Thanksgiving ideas, like me, here is a list I've compiled.
This herb roasted turkey looks amazing, and this turkey gravy could go well with it.
This pumpkin pie with Biscoff crust and cookie butter mascarpone whipped cream sounds like the ultimate dessert.
These sweet potato cupcakes with maple cream cheese frosting would make a great alternative to pumpkin.
This pumpkin roll with cream cheese fillings sounds seriously amazing.
My mouth is watering over this sticky toffee pudding.
This pomegranate salad would make the perfect fall side dish.
If you're looking for ideas for stuffing, this cornbread stuffing with sausage would be a great option.
I'm all about the potatoes and these cheesy scalloped potatoes with caramelized onions sound soo good.
Omg. Prosciutto wrapped turkey breast.
I'm obsessed with baked brie and this pastry wrapped cranberry baked brie is making me drool.
These pumpkin cinnamon rolls would make a great breakfast or snack pre-Thanksgiving dinner.
Crispy bacon wrapped parmesan brussels sprouts? Yes, please.