Stormy days mean hot potting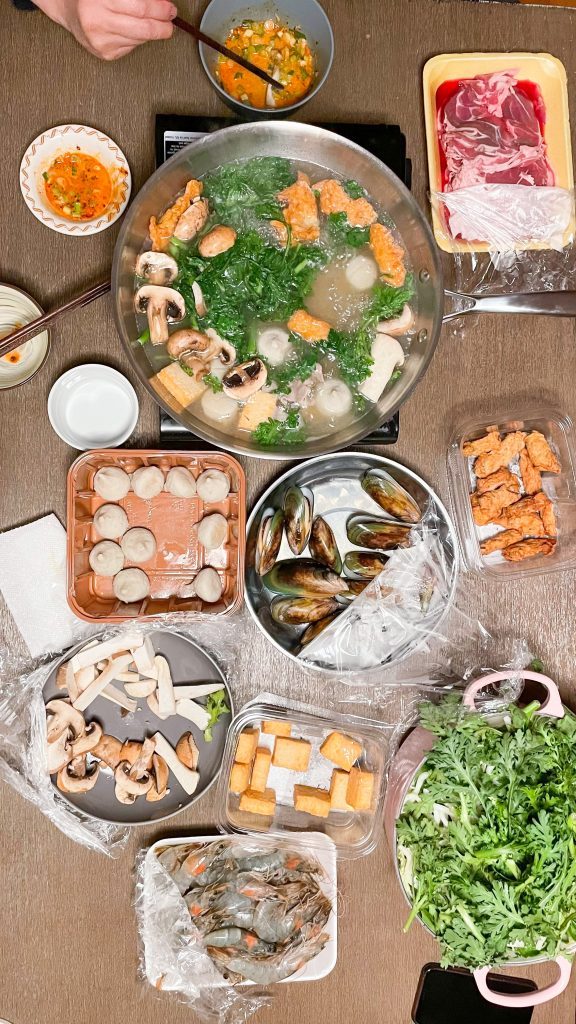 Last weekend, since we were expecting a storm in the Bay Area, we decided to buy all the ingredients that we needed to hot pot. We basically stayed in, cooking and baking, and then enjoyed hot pot for dinner in our apartment. It's the perfect way to spend a stormy day.
In this week's finds….
How delicious do these double chocolate mint cookies sound?
How pretty are these knotted challah rolls?
These stuffed shells would make the perfect weeknight meal.
These pumpkin chicken pot pie sounds perfect for fall.
Seriously need to try this spam egg and pineapple fried rice musubi! Doesn't it sound so delicious?
I love the fall flavors in this roasted butternut squash couscous salad.
The prettiness of this marble pound cake.
This pumpkin gingerbread with brown butter caramel glaze sounds soo amazing and perfect for fall.
If you're into pumpkin and cinnamon, these cinnamon sugar pumpkin blondies seriously sound soo delish.
I have never had chess pie before, but I definitely want to try this chocolate chess pie soon.
How delicious does this churro toffee sound?
How cute are these spider peanut butter cookies?
This French hot chocolate will be perfect for cold days.