Sales Force Park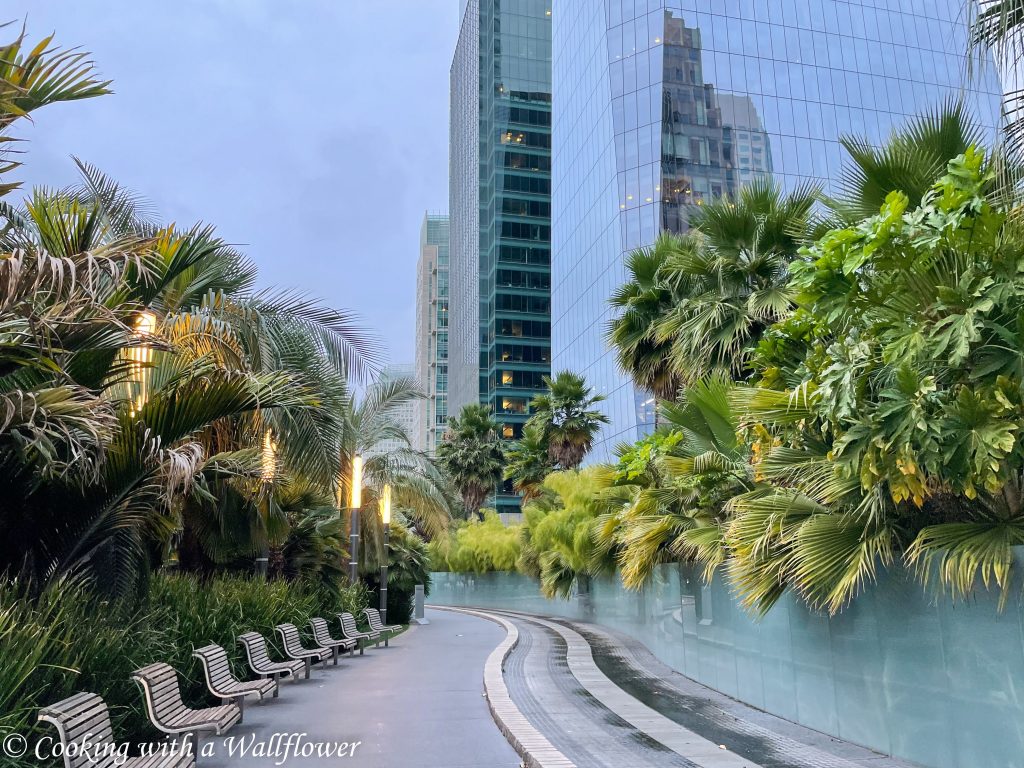 If you're downtown by the San Francisco Transit Center, you can take the escalator or elevator to the top where there is an urban park open to the public. You also get views of some of the buildings from up top.
This cinnamon apple cake would make the perfect fall dessert.
This harissa rubbed pork tenderloin with roast kabocha and red onion with tahini and zaatar would make the most delicious dinner.
The prettiness of this chocolate drip cake.
I definitely want to try to make this pumpkin pasta. It takes just two ingredients: flour and pumpkin puree!
This vanilla pound cake with lemon glaze sounds soo tasty.
I would love to add this Italian bowl with roasted vegetables and quinoa to my dinner plans for the week.
The coziness of this spicy Tuscan sausage and bean soup.
Seriously obsessed with the idea of these balsamic bacon wrapped brussels sprouts.
I love the idea of this maple ice cream.
Cheesecakes are one of my favorite desserts and these mini pumpkin cheesecakes are perfect for fall.
I really need these small batch pumpkin brownies in my life ASAP.
How delicious does this coq au vin blanc chicken in white wine sauce look?
This kake udon soup is perfect for a cozy night in, especially when it's cold and rainy.
The flavor in this Mexican chicken skillet with ancho chiles and this roasted carrots with harissa yogurt and pomegranate glaze.
Cannot wait to try these Biscoff cupcakes.
I love this Halloween themed charcuterie board.
What! Brown butter spiced pear madeleines.
These pull apart roasted garlic pizza dip sliders are the ultimate game day food.
This French onion pasta sounds so delicious.
If you're looking for treats to make for Halloween, these Halloween chocolate cookies would be perfect to do.
I'd love to try this pear ricotta cake with crumble topping.