Rancho San Antonio Open Space Preserve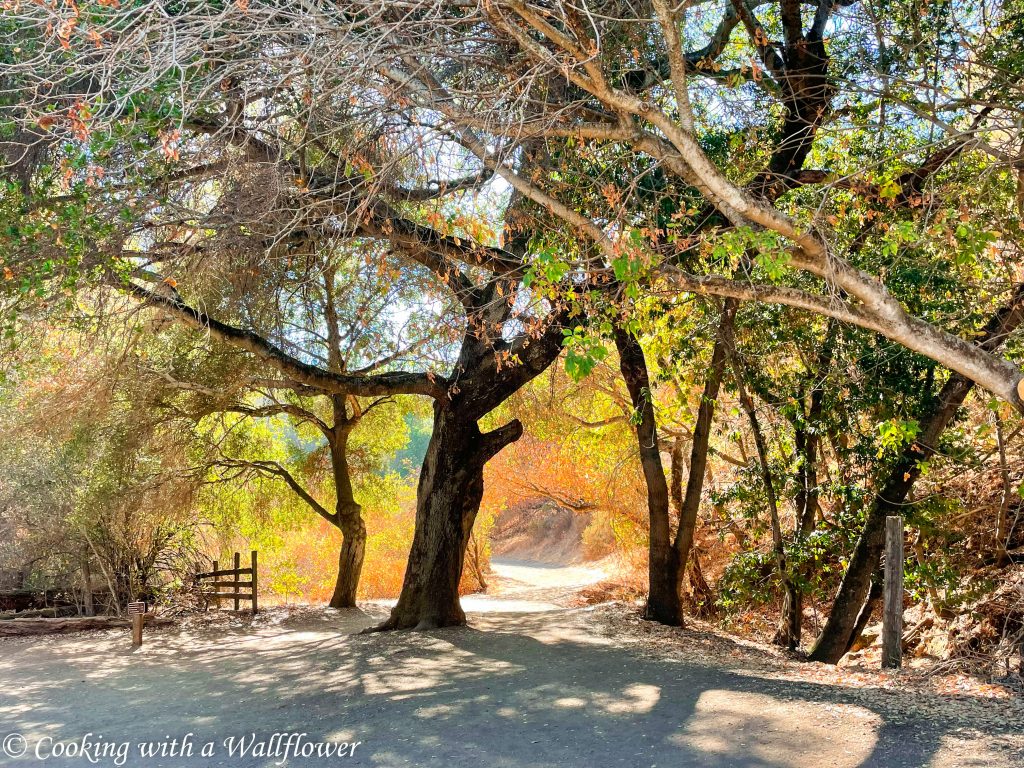 I met up with friends I haven't seen in awhile and we drove down to the South Bay to hike. It was fun walking the trails and catching up with them. If only it wasn't 90 degrees. Lol.
In this week's finds…
I love the idea of these air fry fish sticks coated with crushed potato chips.
This chocolate amaretto cheesecake sounds soo delish.
How cute are these brownie cakesicles?
I love the flavors in these chili roasted tomatoes with yogurt and pistachios.
How delicious do these goat cheese balls sound?
It's almost officially fall and this fresh apple cake with brown butter frosting sounds soo delish.
The gorgeousness of this apple mojito.
Definitely want to try this pumpkin coffee cake and these pumpkin spice waffles and this apple coffee cake.
How mouth watering is this naan breakfast pizza and this chicken lazone?
Seriously need this slow cooker BBQ pulled pork loaded tater tot nachos in my life ASAP.
I definitely want to try this vegan miso ramen ASAP. It sounds so warm and comforting and perfect for when the temperature gets cooler.
I love all things pasta and this creamy thyme mushroom bucatini pasta sounds soo delish.
I would love to add this yaki udon with vegetables, this honey mustard chicken thigh, and this chicken cacciatore  and this creamy garlic chicken to my weeknight night meal rotation.
Baked brie with fig jam and nuts sounds so perfect for wine and cheese night.
The gorgeousness of this pumpkin spice turtle cake.
These white chocolate mocha bombs sound perfect for a cozy day in.
The fall vibes of these vegan chai poached pears.
The flavors in these biscoff chocolate chunk cookies.
Cannot wait to try this baked eggplant parmesan.
I really want to try these lychee and rose flavored macarons and these maple cupcakes with maple buttercream frosting.
I love little drumsticks and these salted caramel toffee drumsticks sound soo amazing.
How refreshing is this melon sorbet?
This balancing nourish bowl sounds so delicious.
The prettiness of this lemon basil olive oil cake.
Need this smoky grilled chicken nachos with chipotle ranch in my life.
Drooling over this taco puff pastry pizza.