The view from Bernal Heights Summit.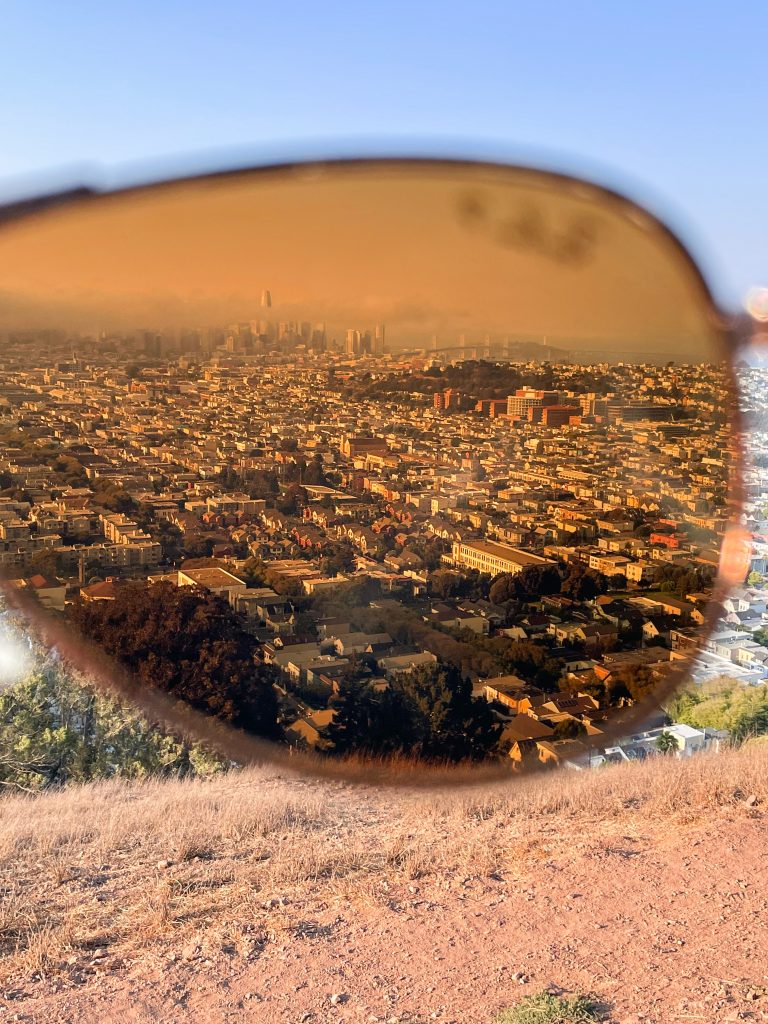 We love exploring different parks in the city and Bernal Heights Park has been a favorite lately. This past weekend, we decided to walk the trails up to the submit for a 360 degree view of the city. You can see the microclimates throughout the city.
One side will be foggy and the other will be clear and sunny.
And of course, the view of the Bay Bridge and Salesforce Tower.
In this week's finds…
This miso tahini ramen sounds so delish and perfect for when the weather starts to get cooler. Plus, it's vegan too.
How delicious does this chicken salad with crispy wonton cups look?
This Tuscan stuffed chicken breast would make a great weeknight meal.
These chocolate M&M's cookies sound soo good right now.
If you're looking for new ways to sneak vegetables into your diet, this chocolate zucchini banana cake with vanilla coffee frosting sounds like the perfect place to start.
How amazing does this spicy lemon butter shrimp scampi with herbed corn sound?
The flavors in these mojito pork tostadas with sweet plantain spears.
The vibrance of this easy Mediterranean pizza.
I love shortbread cookies and these sweet vanilla rose shortbread cookies sounds so perfect.
I definitely need to add this spicy crab and corn bisque to my to make soon list.
If you're trying to enjoy the last of the summer peaches, this fresh peaches and cream ice cream sounds sooo good right now.
The gorgeousness of this summery blackberry mousse with rosemary crumble.
I would love to start my weekend with this blueberry breakfast casserole.
The prettiness of this marble cake.
I love paella and would love to try making this version of paella with seafood and Spanish chorizo.
Just weeks away from fall, this mini upside down apple cake is perfect for the fall season.
If you need a delicious breakfast idea, this overnight mango chia pudding sound soo delish.
How perfect do these blackberry cupcakes look?