Sutro Baths at Land's End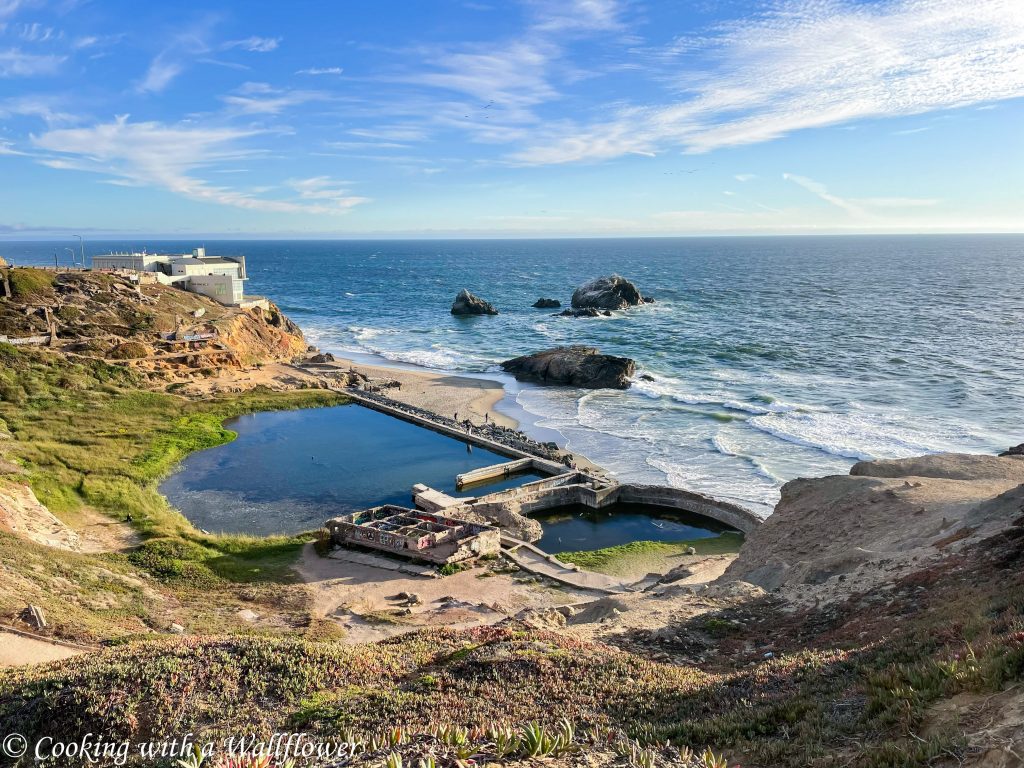 Earlier this week, we went out to Land's End to enjoy the sun and warmth and of course, the view. If you're ever in SF, you should definitely wander out to Land's End to walk the trails and admire the view of the ocean waves and the ruins of Sutro Baths.
In this week's finds…
This creamy coconut shrimp would make the perfect weeknight meal.
On a hot summer day, this watermelon feta salad would make the most refreshing snack.
This lemon chiffon layer cake and this fresh strawberry cake is perfect for all occasions.
Seriously need these salmon tacos and these spicy shrimp tacos in my life ASAP.
How refreshing is this watermelon dreams cocktail and this frozen watermelon mojito?
How delicious does this cast iron chicken thighs with cherries sound?
The gorgeousness of this caramelized balsamic onion and goats cheese tart.
This burrata basil and peach panzanella is summer on a plate.
Need to try this spicy oregano meatballs with grilled vegetables and tzatziki as soon as possible.
These stovetop chicken nachos sound perfect for a snack.
The prettiness of this chocolate orange jelly.
I absolutely love dumplings and these orange chicken dumplings sound so delish.
I love the smokiness of chipotle peppers and this chipotle tomato salsa  as well as this crispy chipotle BBQ  chicken tacos with creamy charred corn salsa sounds amazing.
What better way to enjoy weekend brunch than with this bagel bar?
Seriously want to try this blackened salmon.
Drooling over this jalapeno cheddar stuffed chicken with creamed corn.
How delish does this tuna avocado bruschetta toast look?
This 20 minute taco bowl is perfect for a weeknight dinner.
This chai and biscuits no churn ice cream sounds soo decadent.
The flavors in this creamy corn, zucchini, bacon chowder.
This 5 ingredient raspberry peach sherbet sounds soo refreshing for a summer day.