Giants' baseball game at Oracle Park.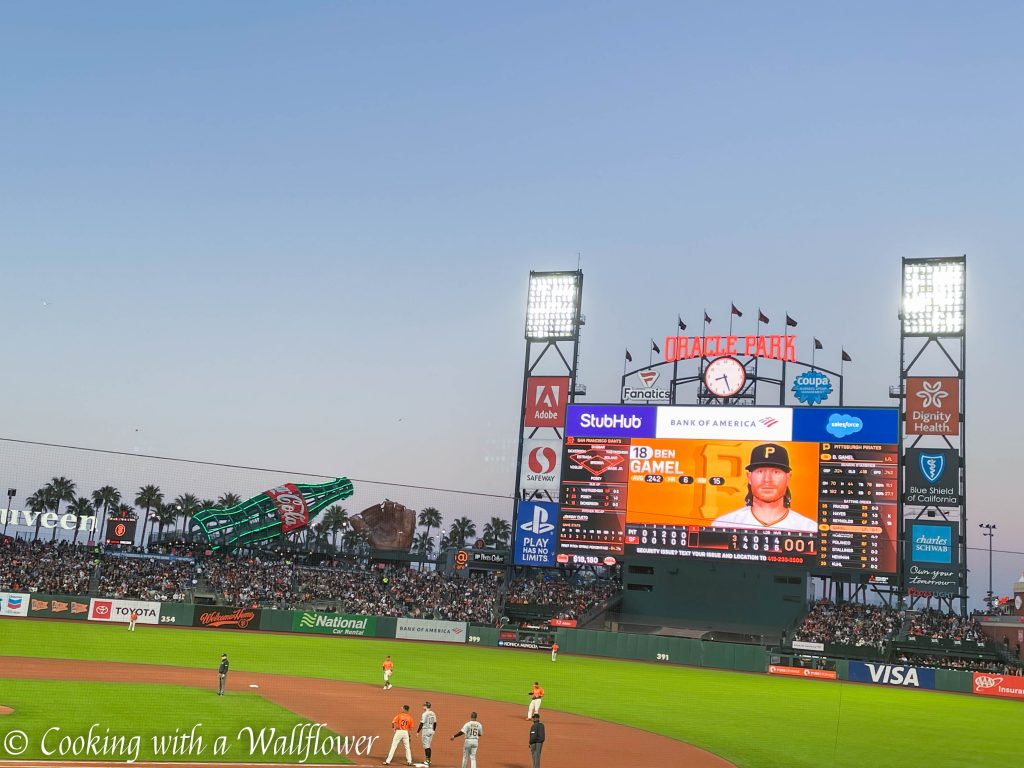 We took my niece to her first baseball game. She was so excited to see new things.
In this week's finds…
Since it's blueberry season, I definitely want to try this Finnish blueberry pie.
Before the short cherry season is over, this cherry crumble with vanilla and cloves will be on my to make list.
I want to try this eggplant Thai green curry ASAP.
How delicious does this chickpea tuna salad look?
If you're looking for a cool sweet treat, these strawberry popsicles with granola sound soo delish.
This pesto pasta salad with sundried tomatoes sound so delicious and perfect for a summer picnic.
I absolutely love chocolate and would love to make these nama chocolate soon.
How amazing does this vegan black raspberry chocolate chip ice cream sound?
The gorgeousness of these mango macarons. They're filled with mango puree and mango buttercream.
This chickpea, avocado, and radish salad  and this fresh corn, tomato, and avocado salad with chili lime vinaigrette sounds so refreshing.
I would love to try these lemon meringue cupcakes.
If you're looking for a weeknight dinner, this creamy honey mustard chicken or this creamy corn pasta as well as this mushroom chicken sounds more than perfect.
This blueberry lemon ricotta pound cake sounds soo delish.
Seriously drooling over this osam bulgogi.
How perfect is this berry smoothie bowl for breakfast?
These nutella brownies would make the perfect dessert to satisfy chocolate cravings.
This cajun shrimp pasta and this creamy balsamic chicken are both going into my to make list.
The flavors of this stir fried Japanese eggplant with garlic and ginger.
I love a good salad and can't wait to make this southwest chicken salad.
The unique flavors in this black pepper caramel no churn ice cream