Earlier this week, we went out to try a new restaurant for Restaurant week.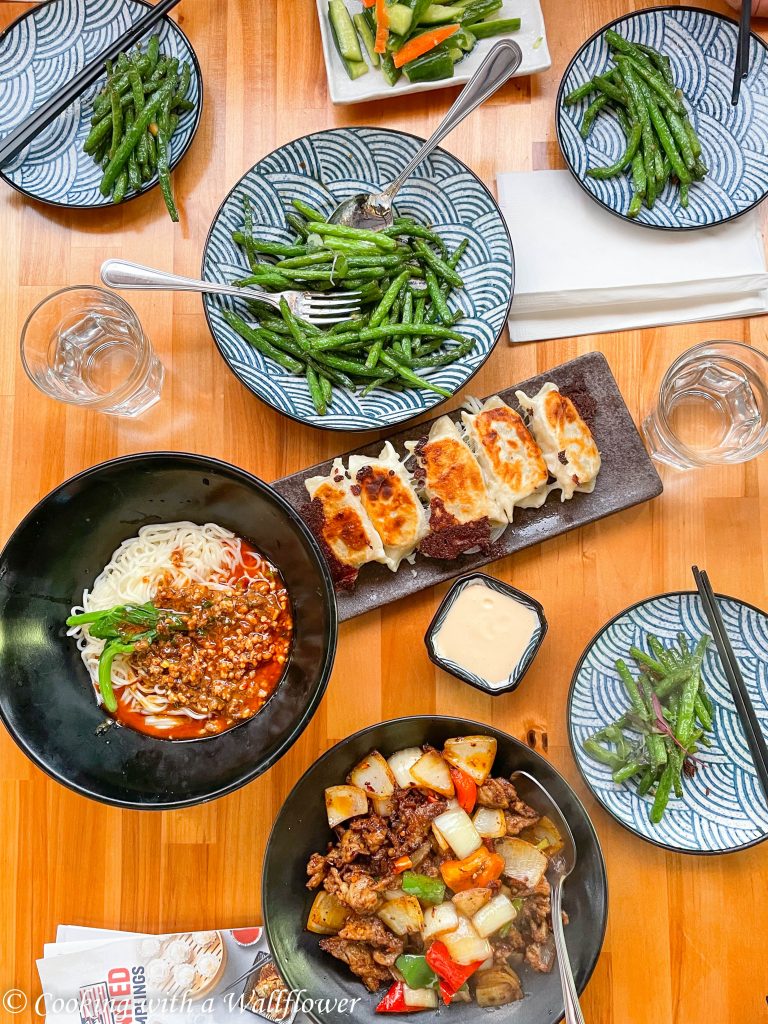 It was one of the few times we decided to do outdoor dining instead of ordering food to go. Mostly because dumplings are best served warm. And the experience was amazing. I miss the days of going out for dinner before the world changed. We're almost there!
In this week's finds…
I love the combination of spinach and artichoke and this spinach artichoke pizza with cheesy bread crust sounds absolutely amazing.
How cute are these taco Tuesday dulce de leche stuffed cupcakes?
This sticky cashew chicken and this chicken with artichokes would make the perfect weeknight meal.
How amazing does this 20 minute red curry noodles with fried coconut garlic sound?
I definitely want to try this orange cauliflower and this sweet and sour tofu as soon as possible. It sounds soo delish!
The gorgeousness of this lemon blueberry tart.
Drooling over these chicken tinga tacos and this pretty potato galette!
I can't wait to try this paneer butter masala curry soon.
If you're a fan of dim sum as much as I am, this pork and shrimp shu mai would be a perfect dish to learn.
Seriously need these brown butter matcha cookies in my life.
The flavors in this citrus curd layered cake with cream cheese buttercream.
The warm cozy flavors in these apple walnut streusel muffins.
How amazing does this chocolate chip loaf cake look?
Can we agree that we need this sheet pan chicken and peppers with cashews in our meal plan?
These shrimp tacos with cilantro lime bacon slaw sound sooo good.
I've been looking for instant pot recipes to try and this instant pot chicken and dumplings soup sounds soo comforting.
The prettiness of this vanilla raspberry cake.
Definitely want to try this Spanish fisherman's stew.
This red miso salmon with ginger scallion sauce would make a delish weeknight meal.
My mouth is watering over this chiang mai curried noodles.