"Doing the best at this moment puts you in the best place for the next moment." – Oprah Winfrey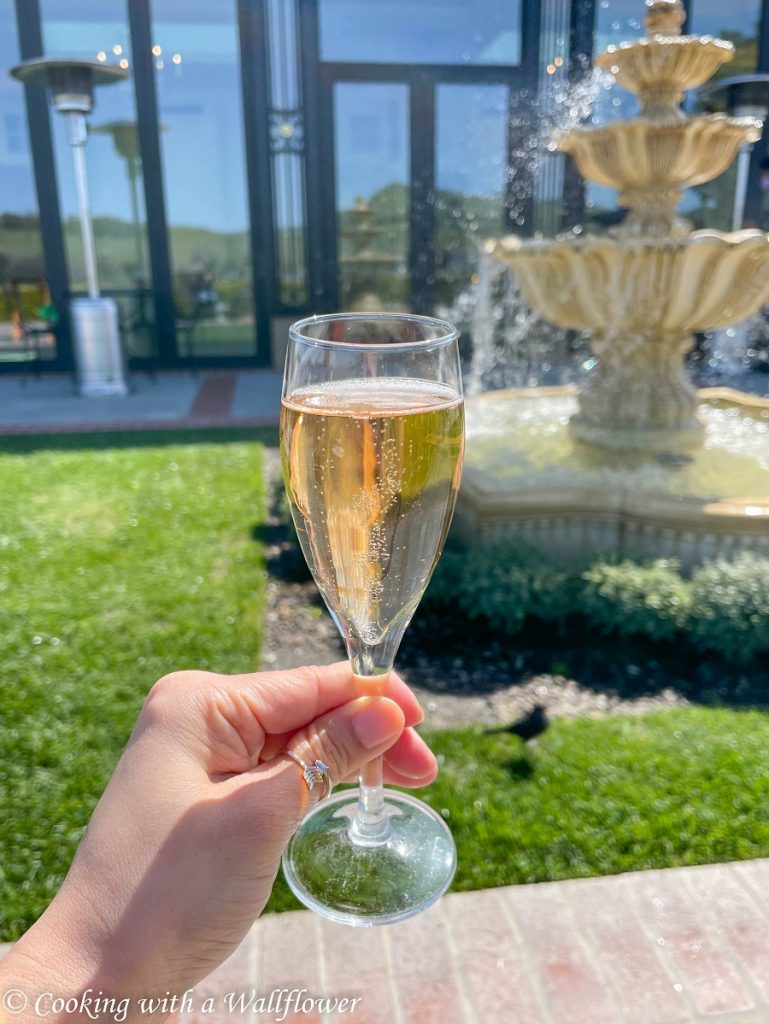 A few weeks ago, in mid-March, we celebrated my birthday with a quick weekend trip to Sonoma, a city a little over an hour north of San Francisco. Part of wine country, it's a cute little town with so many wineries that offer wine tasting and so many good restaurants.
We haven't travelled at all this past year. And since we both were vaccinated, we thought it'd be the perfect time to get away from the city.
We booked a room at a bed and breakfast called An Inn 2 Remember, located in downtown Sonoma. This was our second time staying at this bed and breakfast. The first time was a year before, also for my birthday, right before the lockdown began.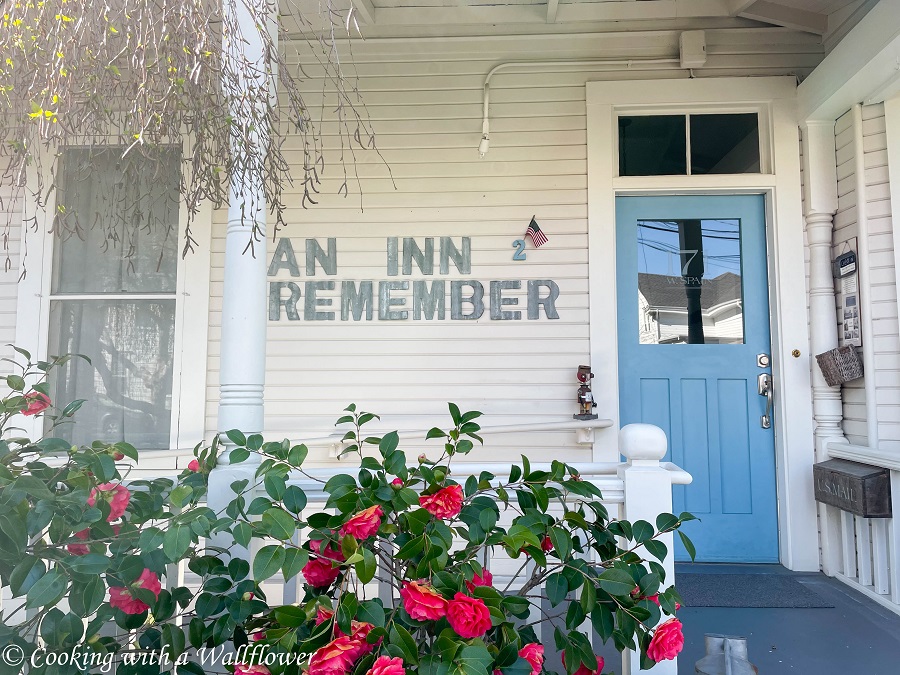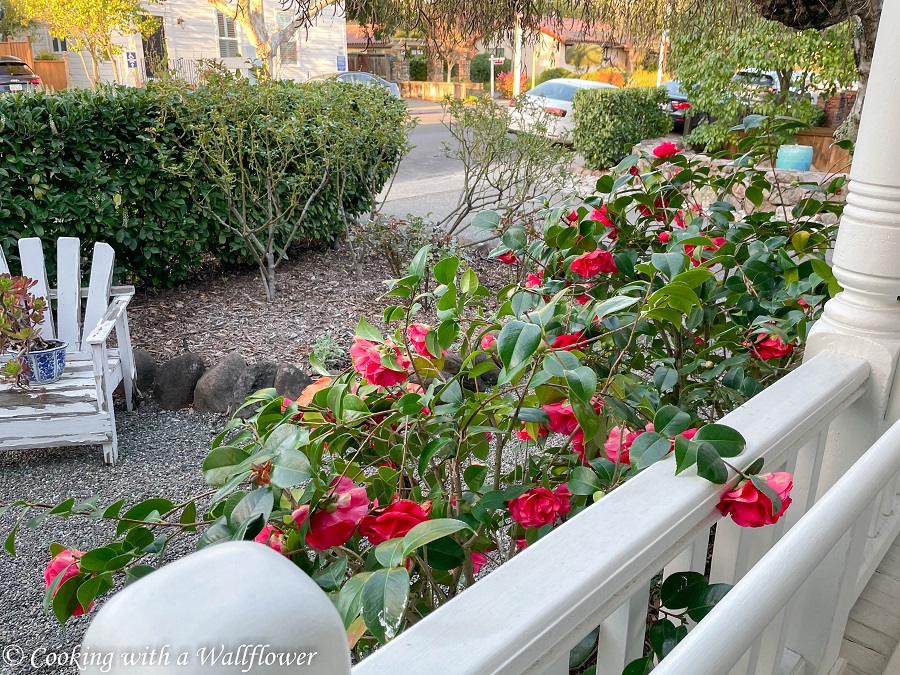 It's the perfectly little spot if you love the cozy and comforting farm house, country style atmosphere. In the mornings, they leave you breakfast at your door.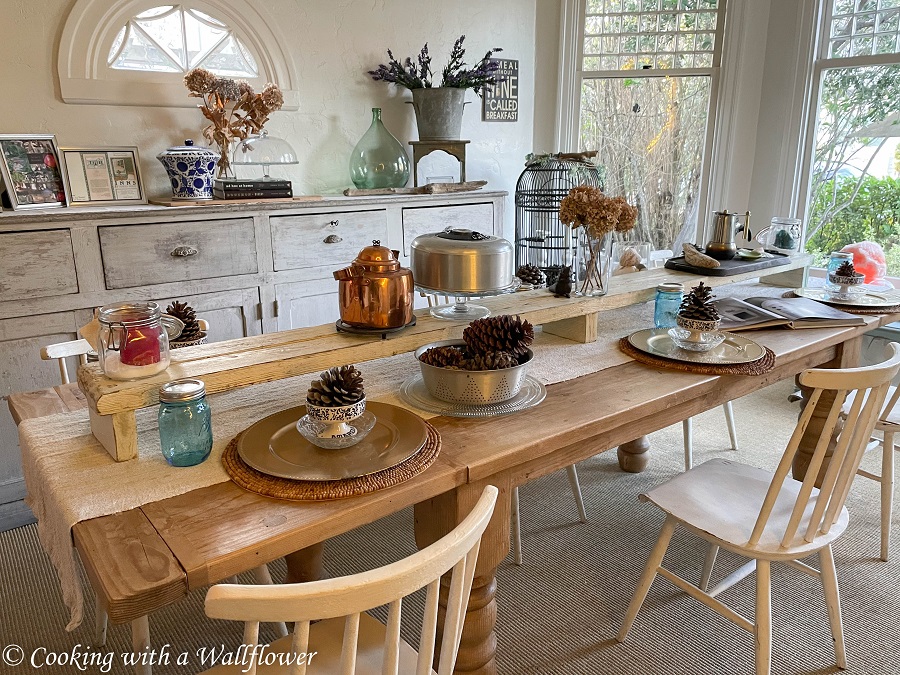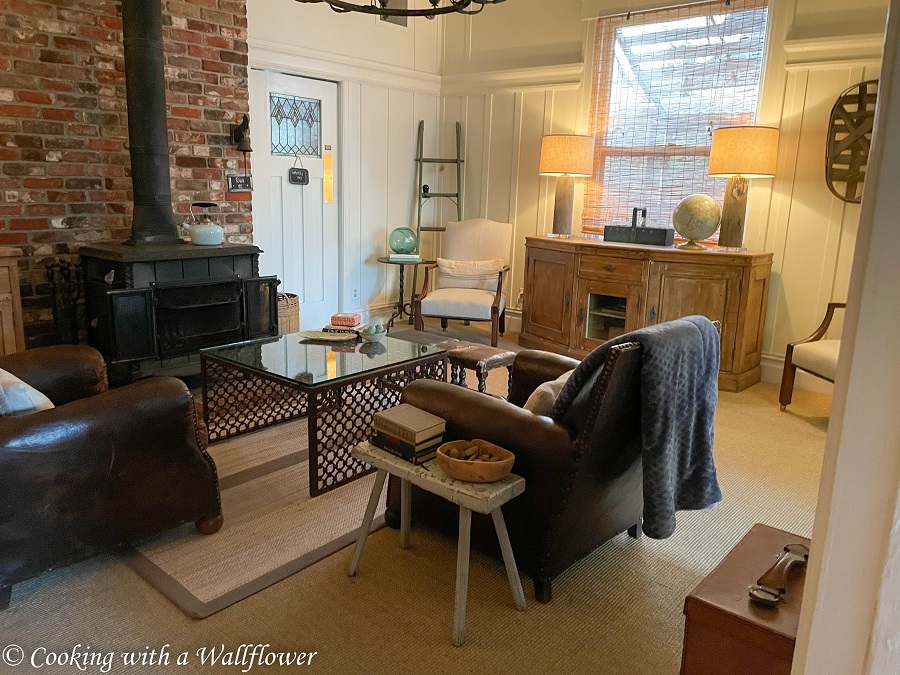 We didn't do much while in Sonoma. It was just perfect for relaxing and sipping wine. When it's safe again to travel, definitely put Sonoma on your travel bucket list. It's the perfect little getaway.
We started the day by eating at VBJ Vineyards and Cellars. Since we didn't have a reservation for wine tasting, we walked in for some food.
We ordered:
The Burrata Board with sliced seasoned flatbreads, balsamic, basil, and tomatoes.
Seriously sooo good. It's simple, but I could sit there and eat this all day.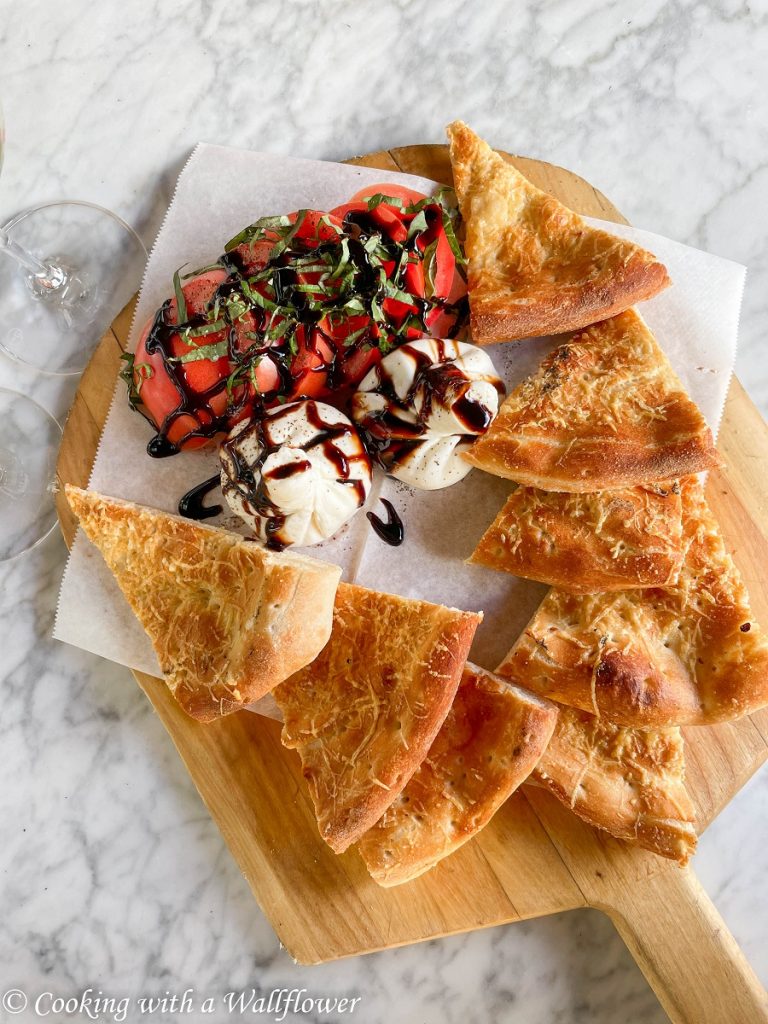 Avocado Flatbread topped with fresh avocado, chopped tomatoes, house made mozzarella, garden basil, and olive oil.
This was also good, but definitely filling.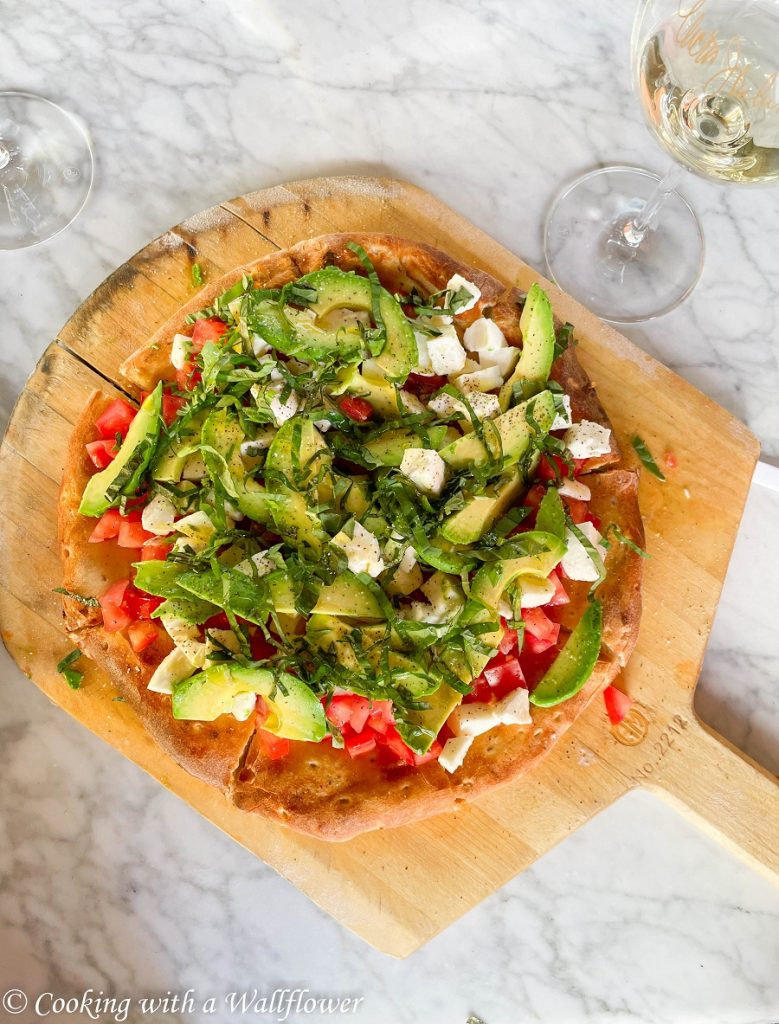 We finished our meal off by walking to the gelato shop.
We ordered hazelnut and pistachio. The pistachio ice cream was amazing.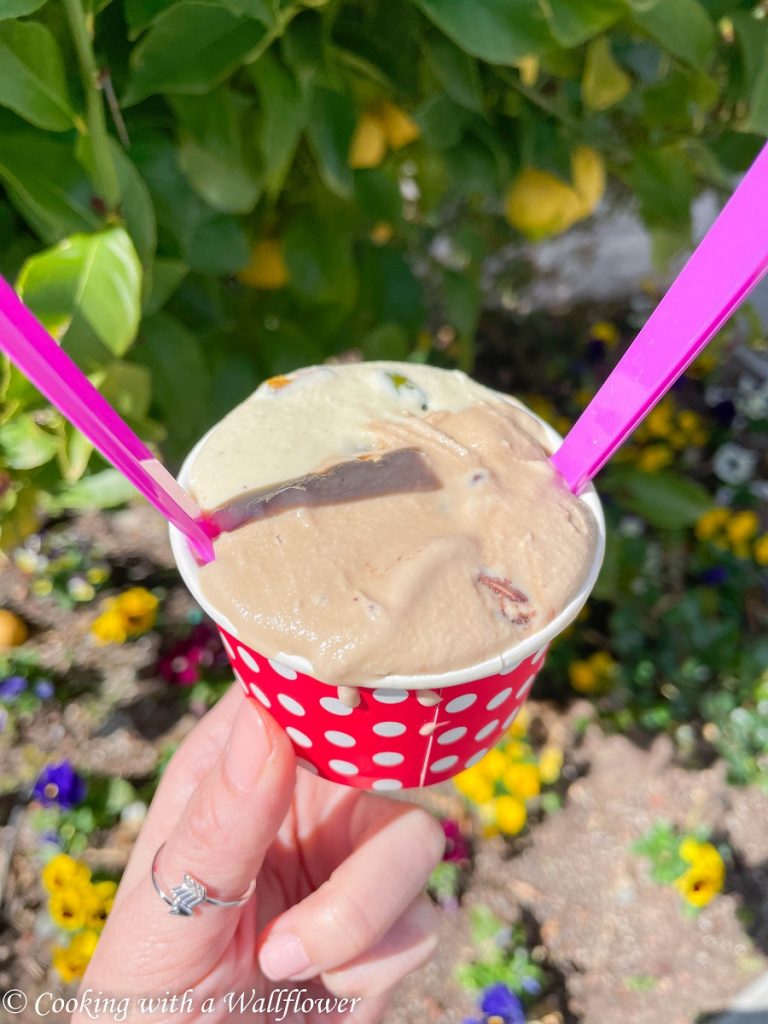 We relaxed the rest of the day, and then went to dinner at a restaurant I've been wanting to try: La Salette for Portuguese cuisine.
We ordered:
Wood Oven Roasted Octopus with sweet onion puree, red wine vinegar, and fried potatoes.
The octopus was so tender and perfectly cooked.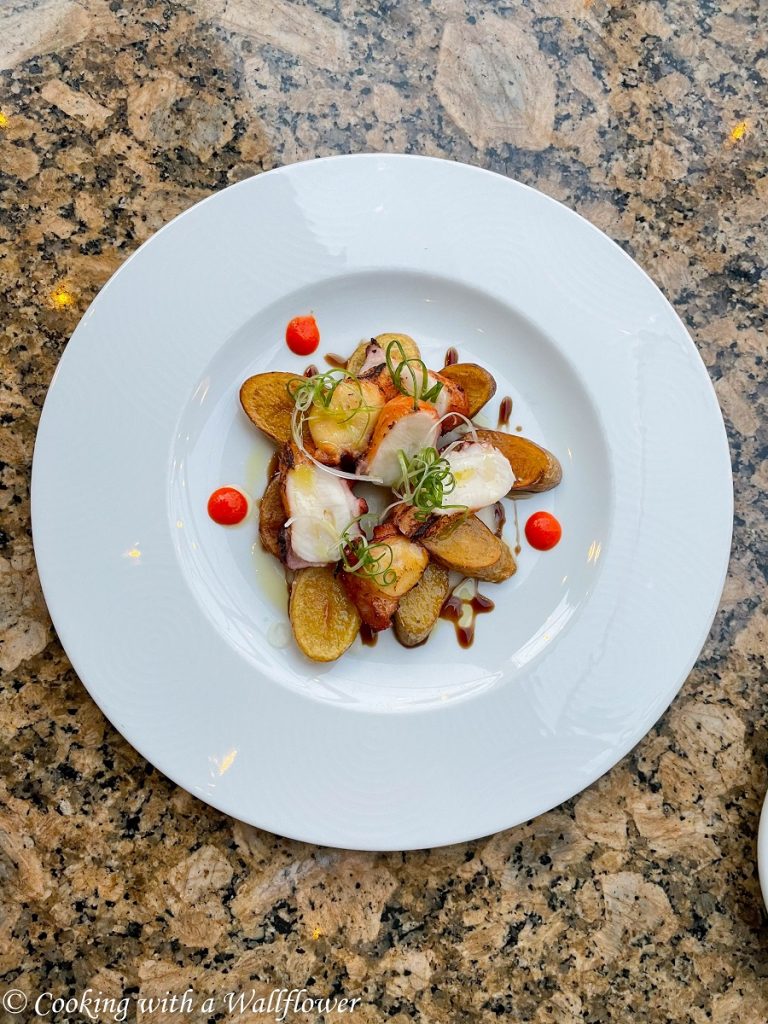 Caldeirada also known as Portuguese Fisherman's Stew. This was the dish I was most excited to try. It comes with sea bass, scallops, clams, mussels, shrimp, potatoes, and linguiça in savory yet tangy broth. My favorite in the stew are the mussels. They were so perfectly cooked!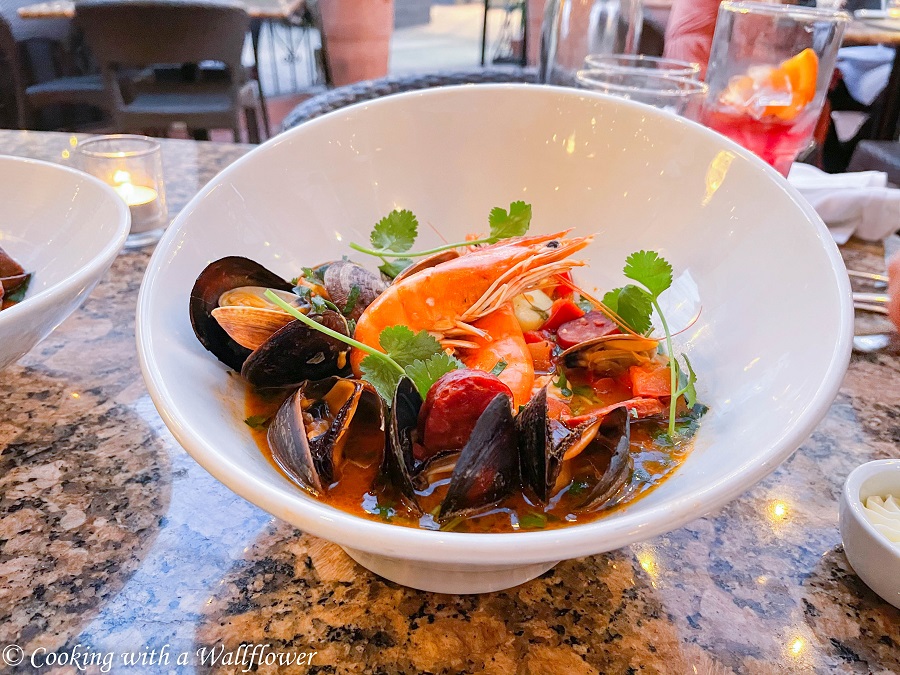 Porco à Alentejana.
Pork shoulder braised in wine and garlic and served with roasted potatoes and clams. This dish ended up being my favorite. The flavor was amazing and the pork shoulder was so tender, it fell apart with every cut. I highly recommend this dish.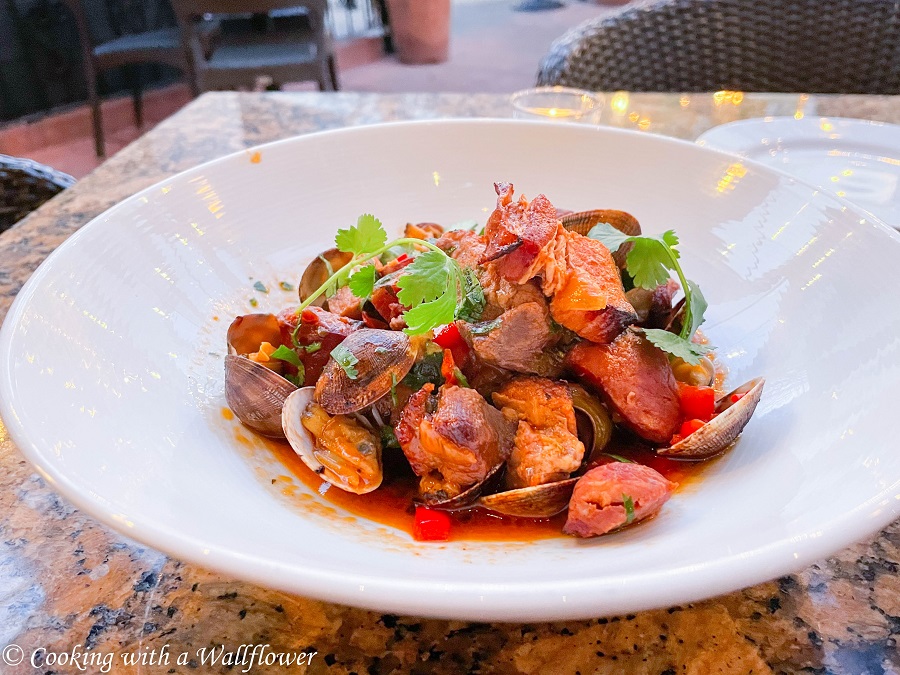 We ended the night by walking through downtown Sonoma. Although everything closed relatively early compared to the city, it was still fun to explore.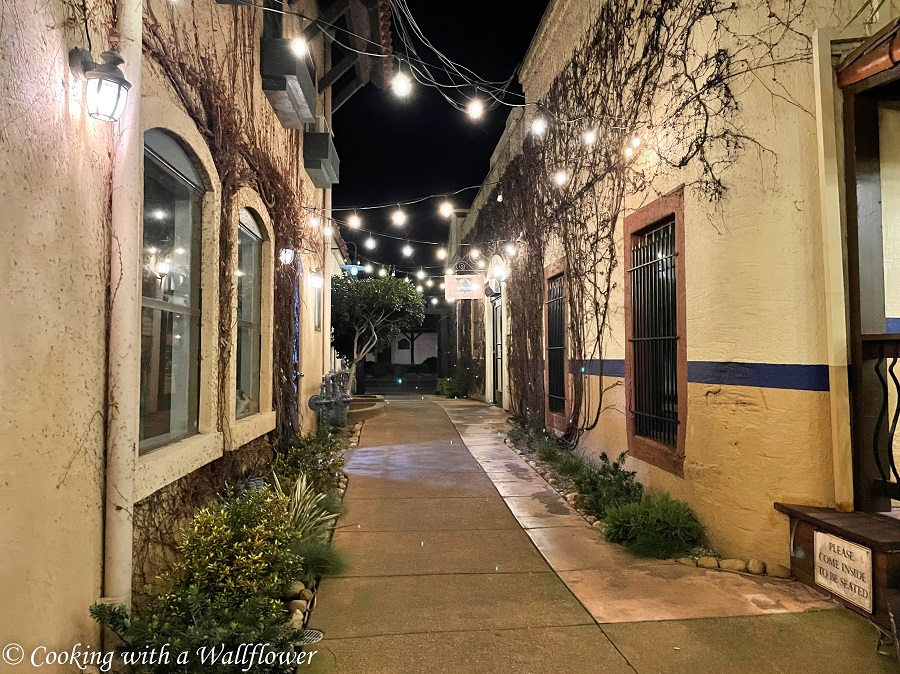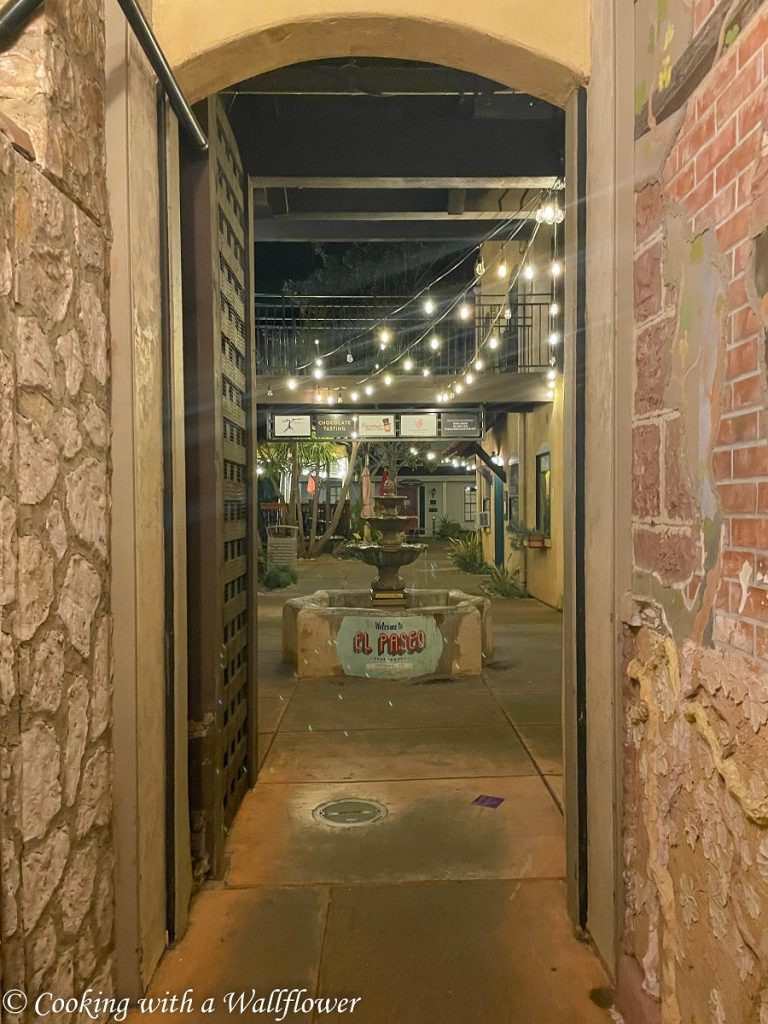 We started the next morning with breakfast from the bed and breakfast. A simple yet tasty waffles with fruit compote.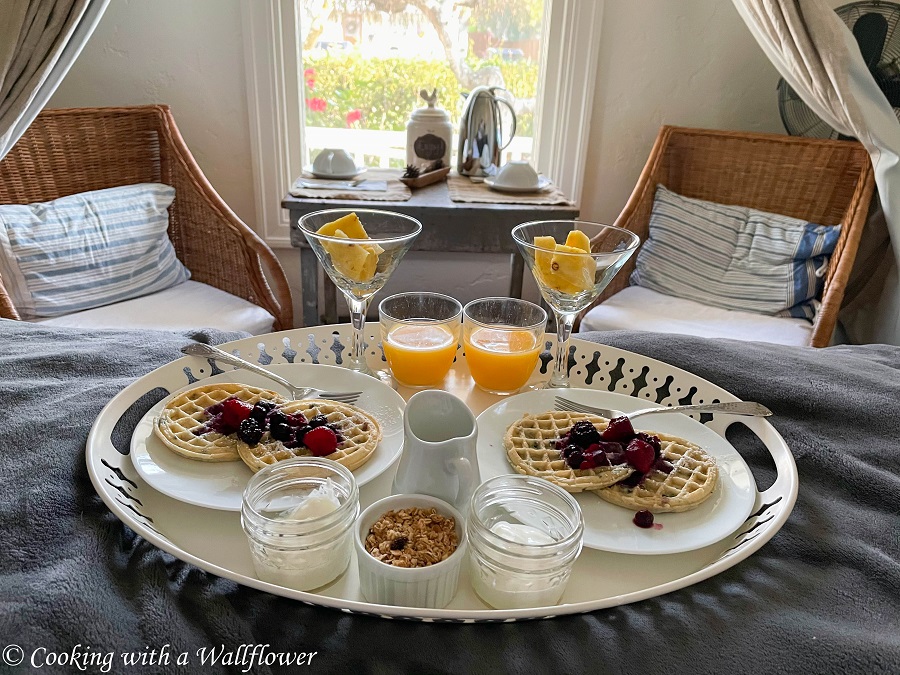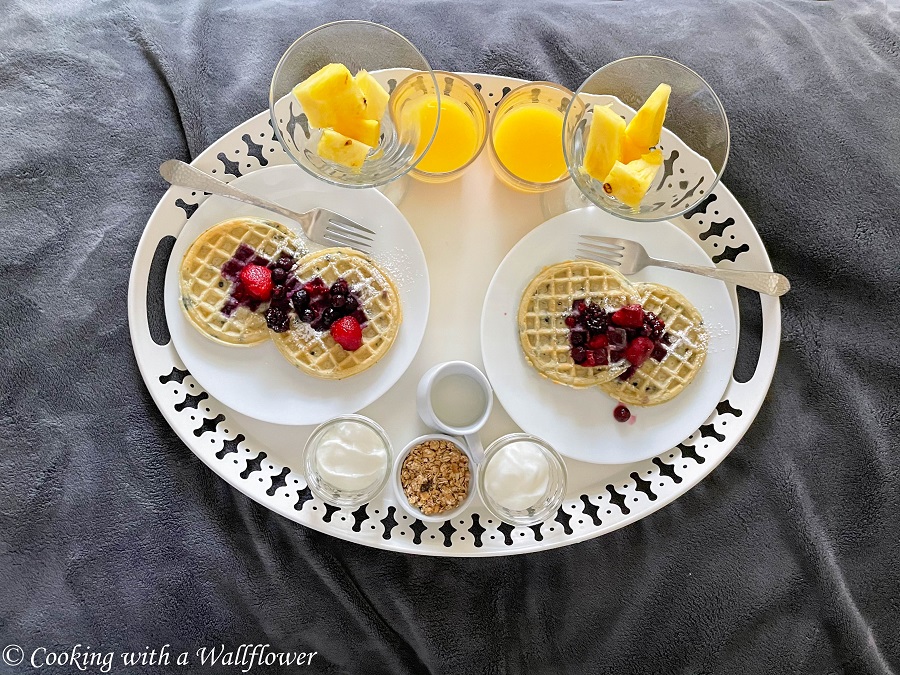 Then we explored Sonoma early in the morning before there were people out and about so we could take pics.
Once we checked out, we headed to Yountville in search of Adhoc and Addendum's fried chicken. But since the wait was so long, we decided to eat at Coqueta, a Spanish tapas restaurant, instead. Even though it was a random find, it ended up being perfect for us. I love tapas style menus because you get to try a little of everything.
I loved that all the tables are spaced out so that you don't feel as if you're close to anyone.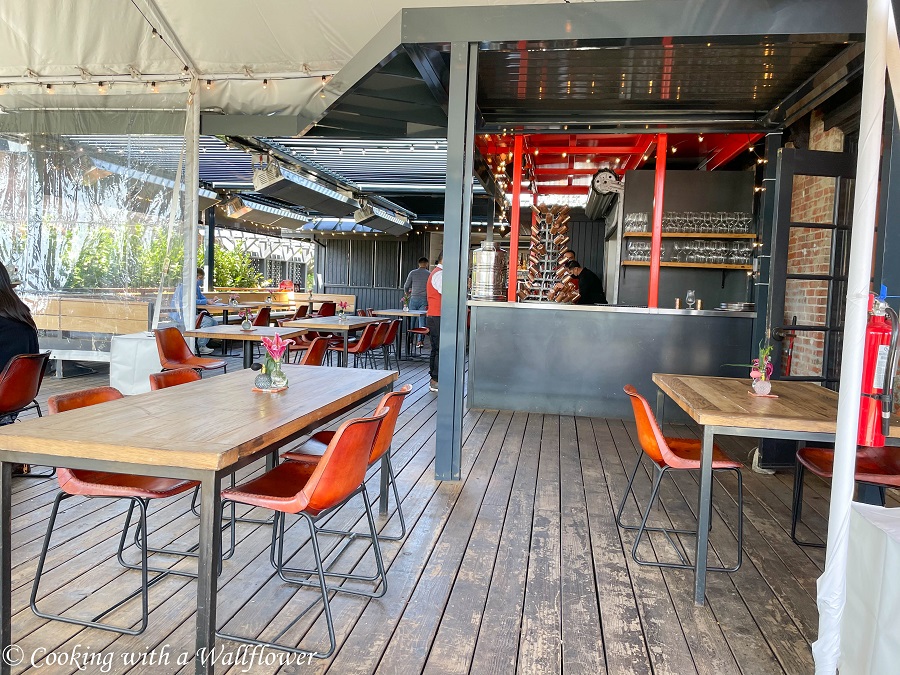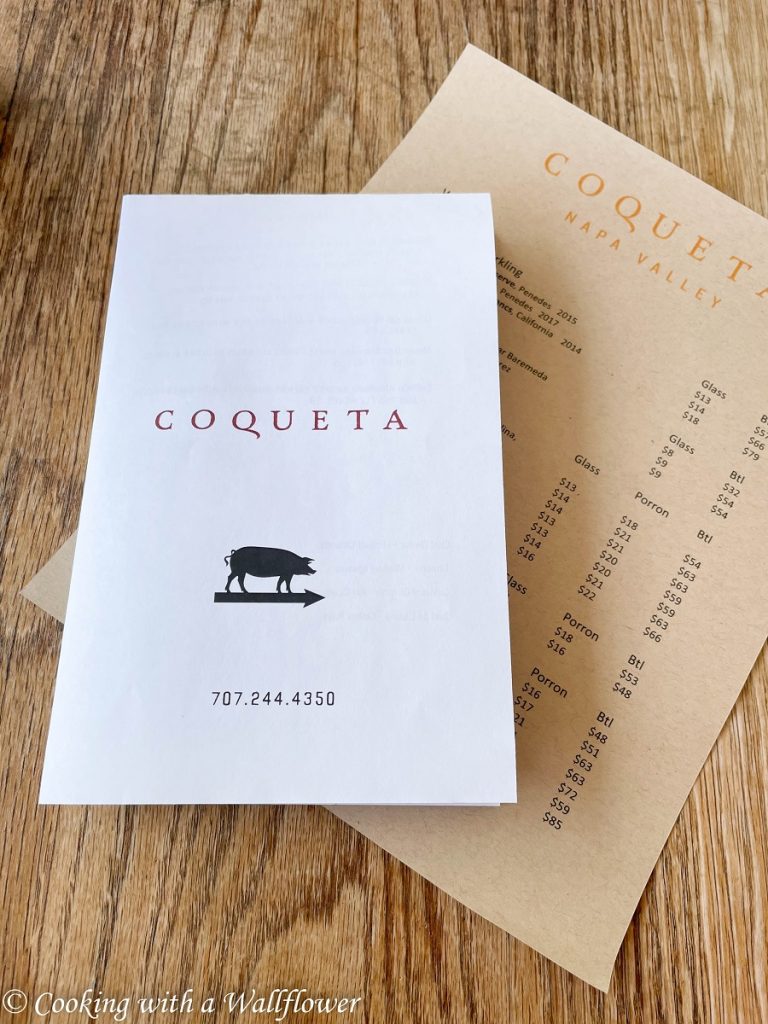 We ordered:
Champinones – sherry braised mushrooms with san simon cheese and jamon serrano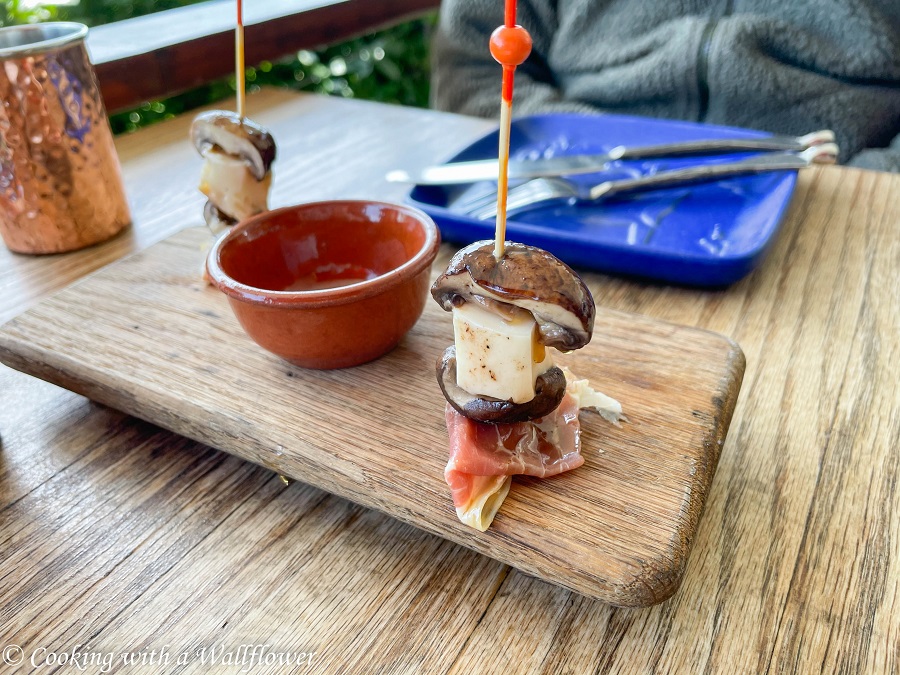 Guava Mojito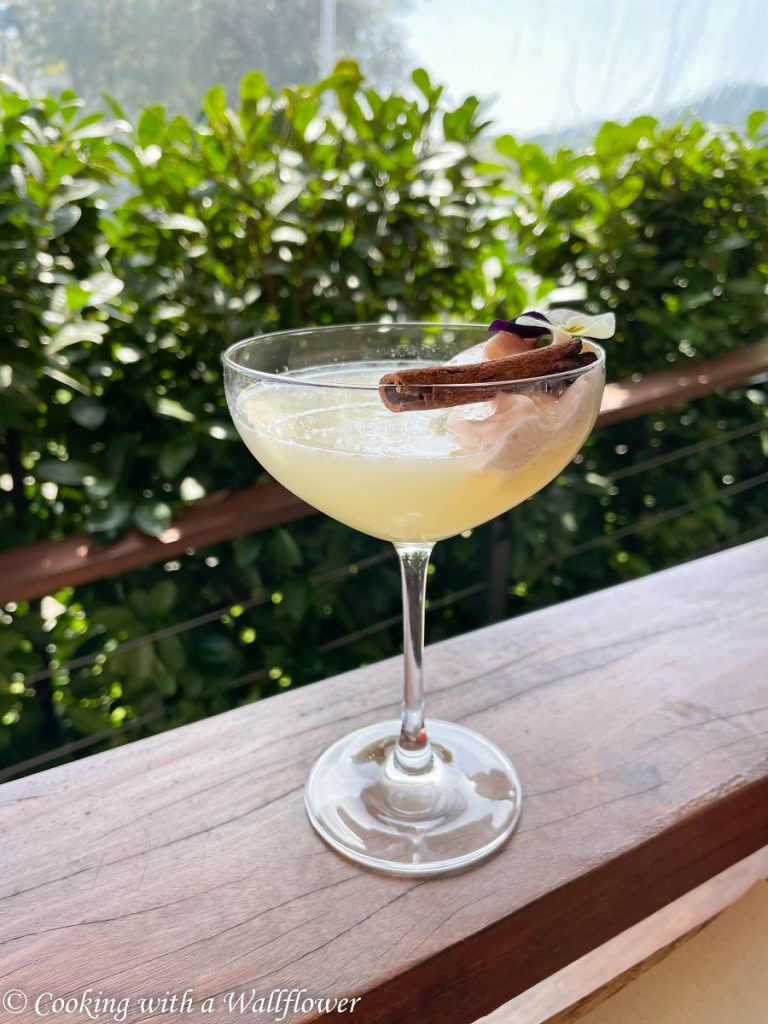 Patatas Bravas – lightly smoked crispy potatoes with bravas salsa and garlic alioli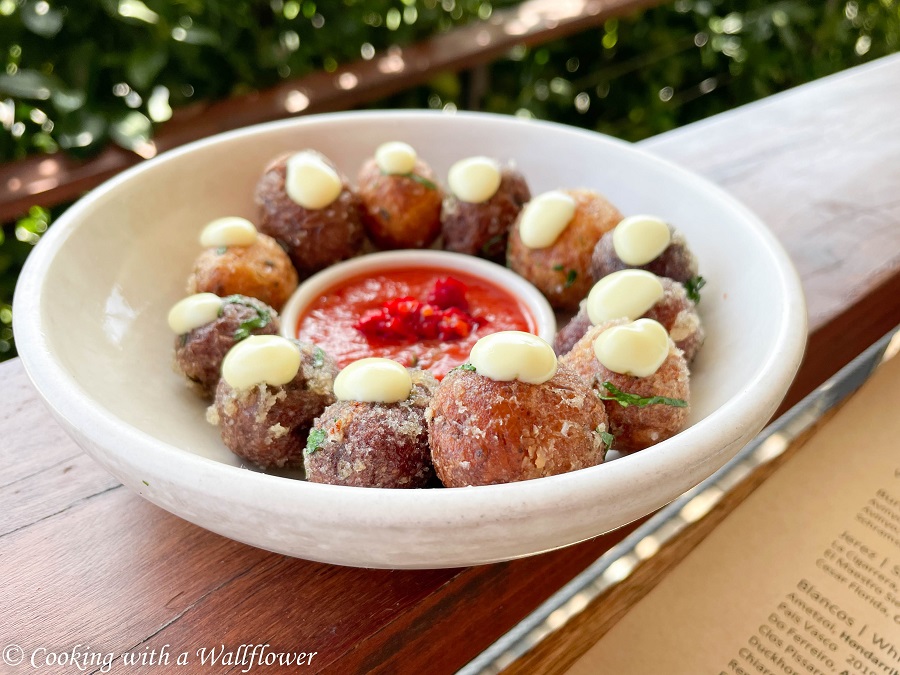 Salmón Ahumado – Smoked salmon with queso fresco and truffle honey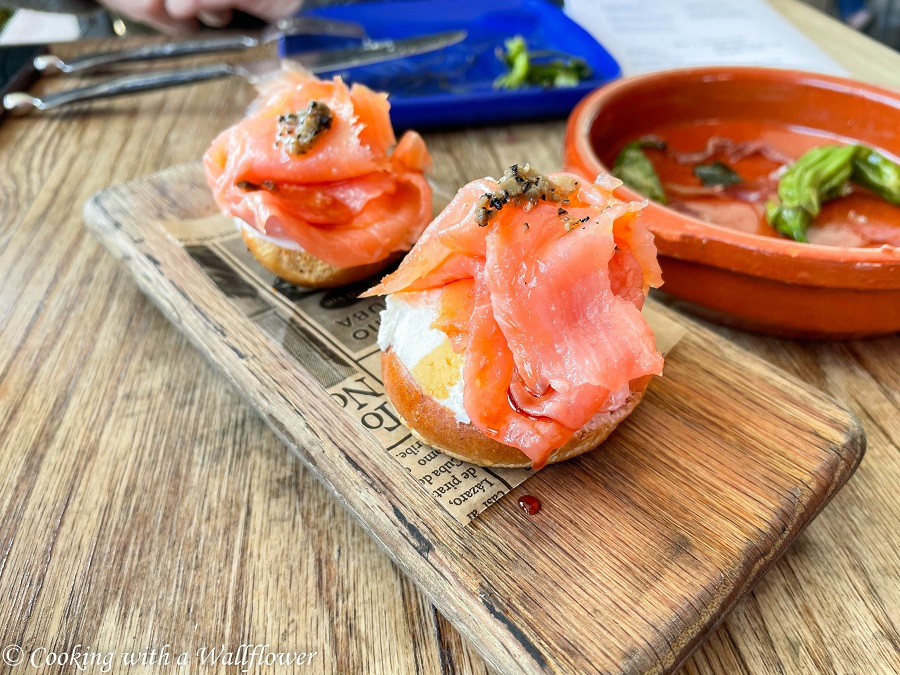 Pimentos de Padron – flash fried padron peppers topped with jamon serrano, sherry vinegar, and maldon sea salt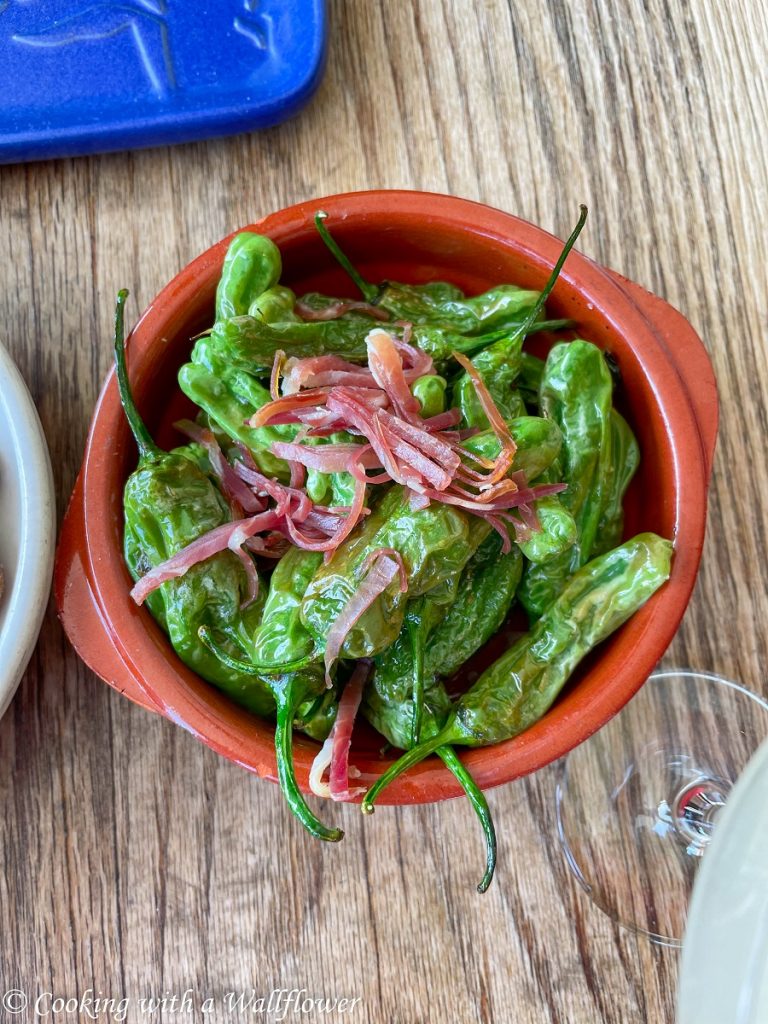 Setas al ajillo – grilled trumpet royale mushrooms basted with garlic chili oil then topped with garlic chips, amontillado sherry reduction, and poached egg yolk
My favorite of the tapas was the trumpet mushrooms. The flavor was so delicious and the trumpet mushrooms were perfectly cooked.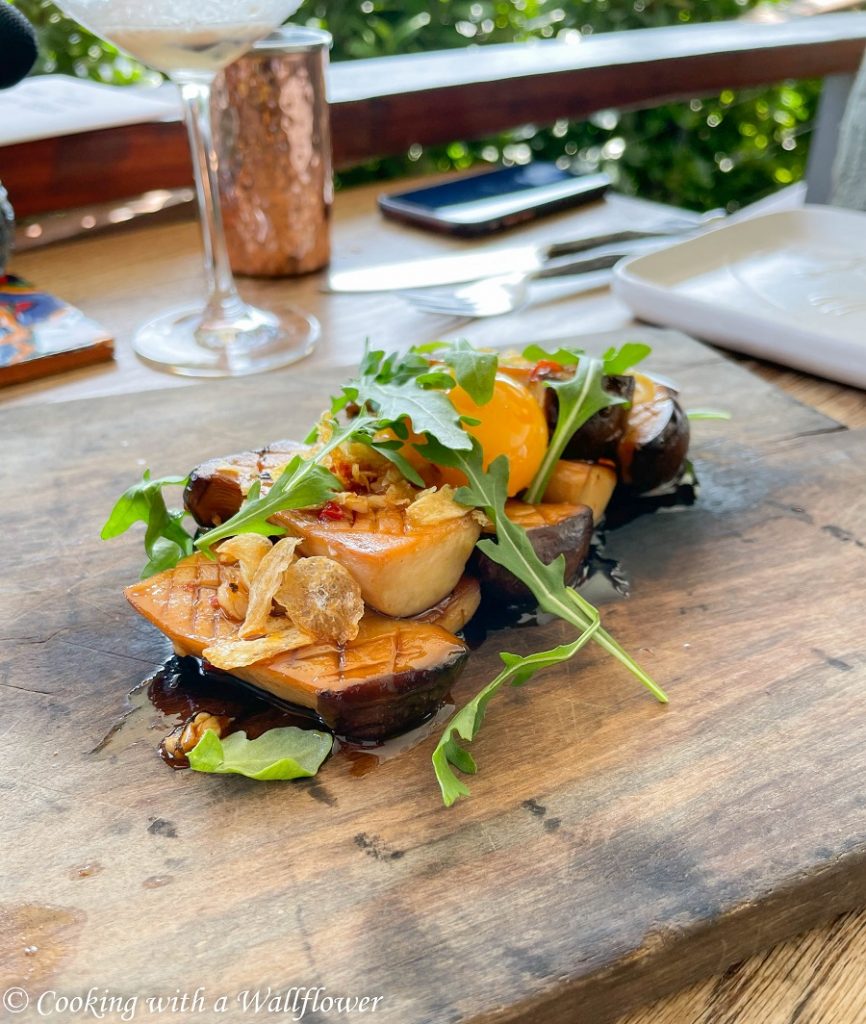 We ended the meal with manchego cheesecake.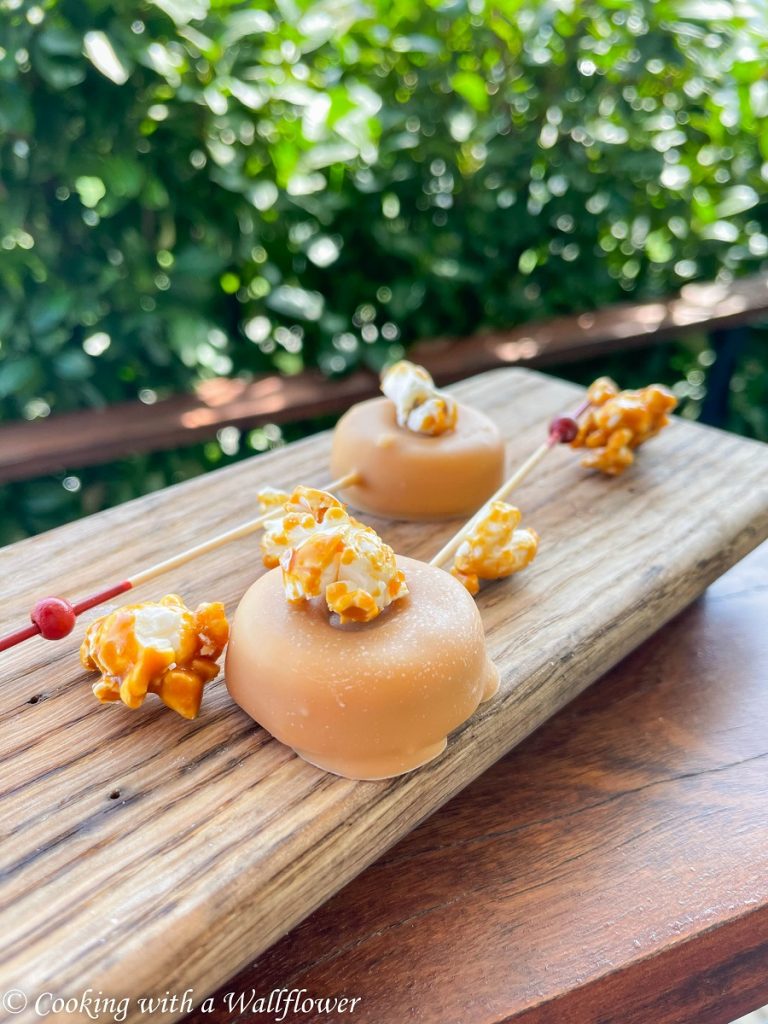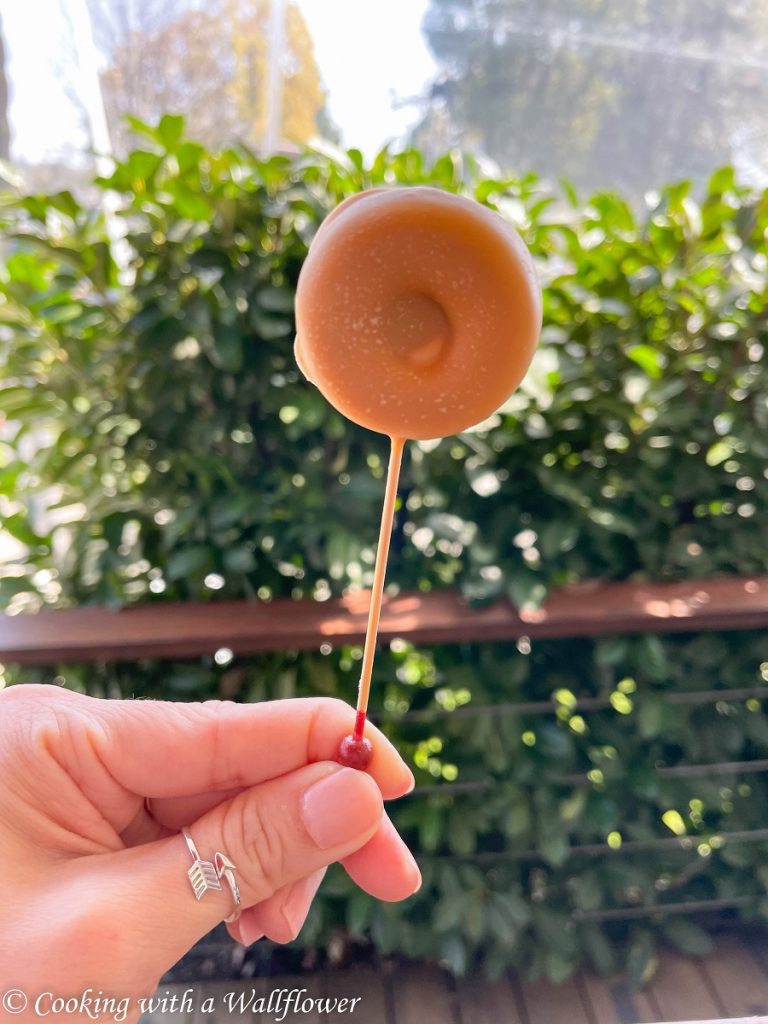 Our next stop was Domaine Carneros, a winery that specializes in sparkling wine. I've actually visited Domaine Carneros a few times over the years. But it was my boyfriend's first time so we ordered one tasting to share.
We had the chateau sampler which came with blanc de noir, brut Rosé, Avant-Garde pinot noir, and the Estate pinot noir and a cheese plate to snack on.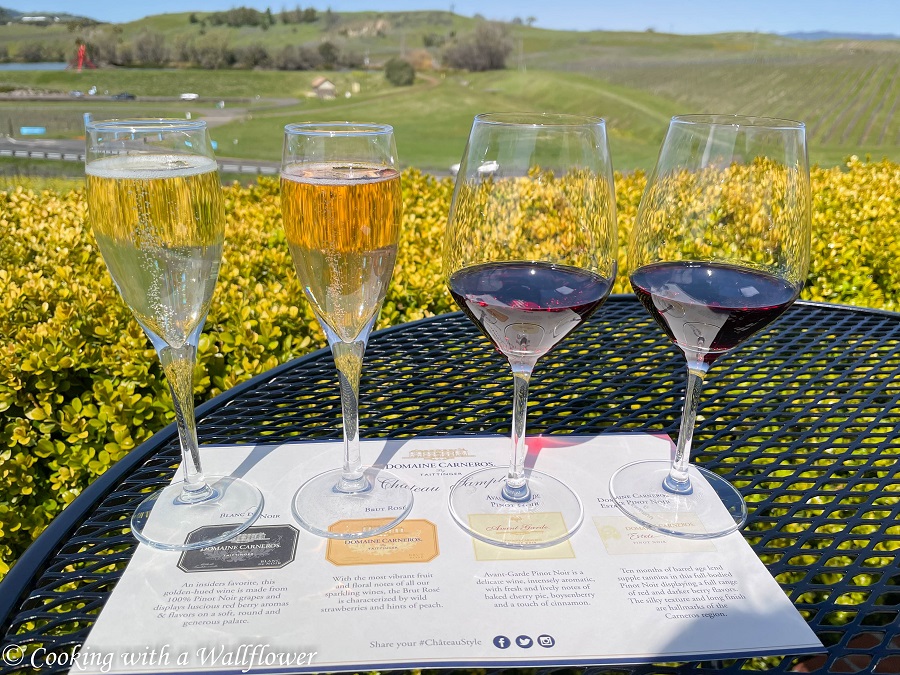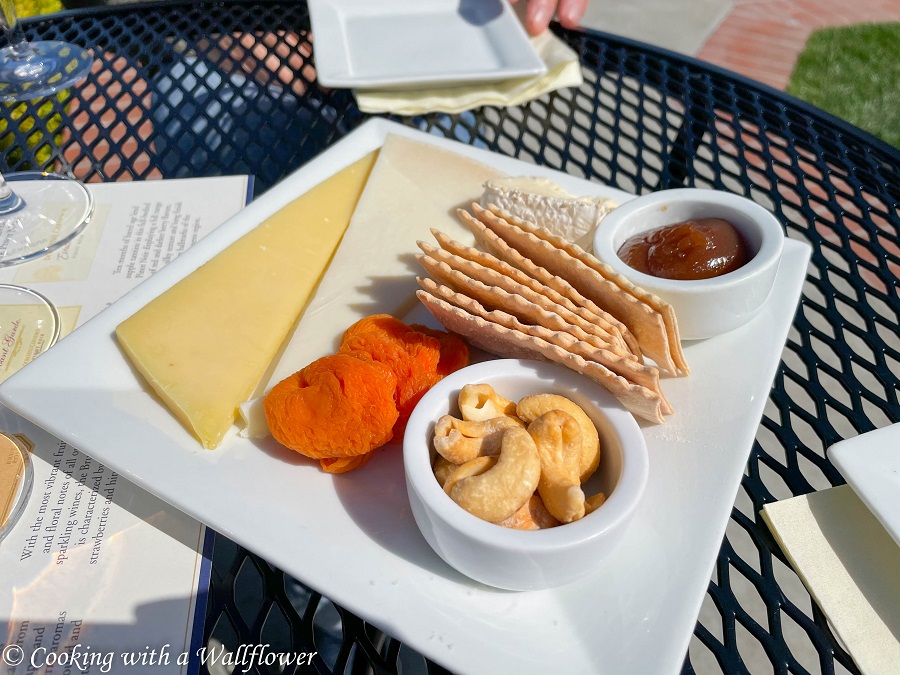 Our final stop is back in Yountville for the fried chicken from Ad Hoc and Addendum. If you've never had their chicken, you need to try it. The chicken is perfect seasoned and perfectly crispy. The meat is juicy and tender. And it'll be worth the wait.
We couldn't leave wine country without a bucket of this fried chicken.
Ad Hoc and Addendum are part of Thomas Keller's restaurants. He also owns the French Laundry and Bouchon Bakery, and Bouchon Bistro.
Seriously, do yourself a favor the next time you're in Sonoma and Napa wine country. Get yourself a bucket of these fried chicken.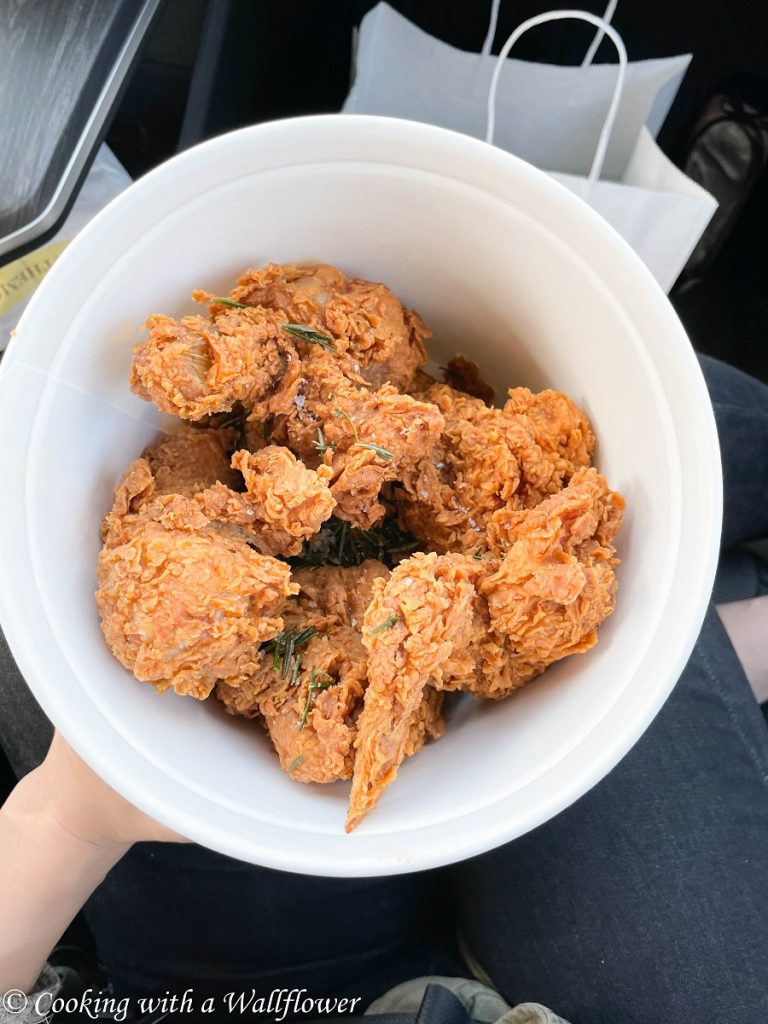 Hope you enjoyed this quick little tour of our trip to Sonoma. It's been so long since I shared any trip. Or even gone on any trip. So a quick weekend getaway was exactly what I needed to celebrate my birthday.
When it's safe again to travel, definitely put Sonoma and Napa on your travel bucket list.
I promise you, it's well worth it.