Pretty cupcakes from Georgetown Cupcakes.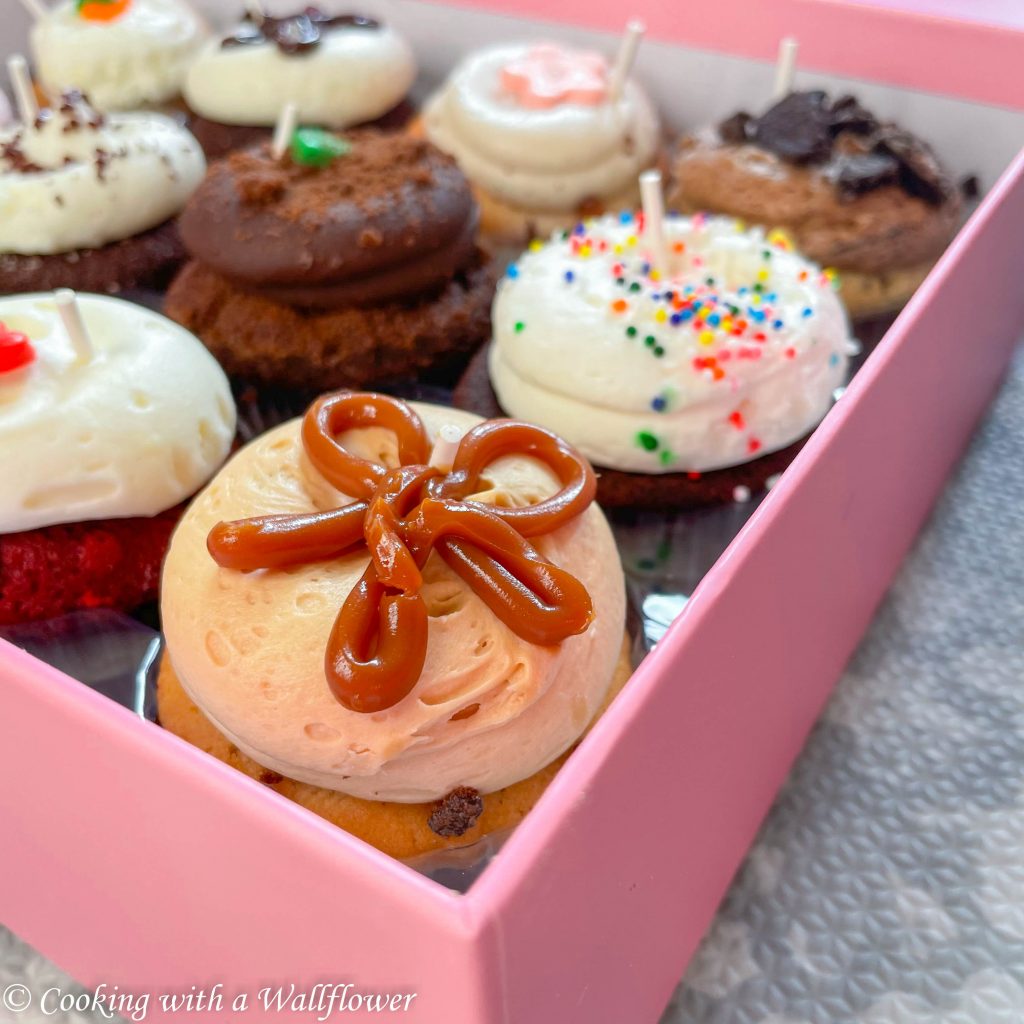 My friend Kim sent me a box of various cupcakes from Georgetown Cupcakes. Aren't they so pretty and colorful?
In this week's finds…
How delicious does this cotton sponge cake with condensed milk look?
I'm obsessed with carrot cake and this carrot cake roll is such a good idea.
This Thai chicken pizza sounds sooo good.
These brown buttered mashed potatoes would make the perfect side dish.
The flavors in this comforting cheese and onion pie.
How amazing does this no churn chocolate and blood orange ice cream with candied chocolate blood oranges look?
Seriously need this asparagus and cheese galette topped with eggs and everything bagel seasoning in my life ASAP. It would make the perfect weekend brunch. Also, this everything bagel eggs benedict. Or this savory dutch baby pancake with chorizo and kale.
The decadence of this Bailey's Tres Leches Cake and this coffee tres leches cake.
How delicious does this lemon pistachio bundt cake look?
The gorgeousness of this s'mores cake.
If you're looking for a cake perfect for spring, this easter lemon poppy seed bundt cake sounds soo delish.
If you have a lot of lemons this citrus season, you'll want to try this blueberry lemon cake and these rosemary lemon bars with a shortbread crust.
These blackened shrimp and this roasted broccolini with lemon miso butter sauce would make an amazing weeknight meal.
I definitely want to try this champagne cake.
How cute are these miniature vegan cheesecakes?
I cannot wait to try making these sweet potato tempura onigirazu.
How delicious does this white chocolate raspberry loaf cake look?
The colors and ingredients in this bibimbap Korean rice bowl.
I definitely need to try this spicy pasta and crab carbonara with burrata as soon as possible.
How amazing does this cinnamon peach poundcake cupcakes sound? It reminds me of summer days.