Lover's Lane in the Presidio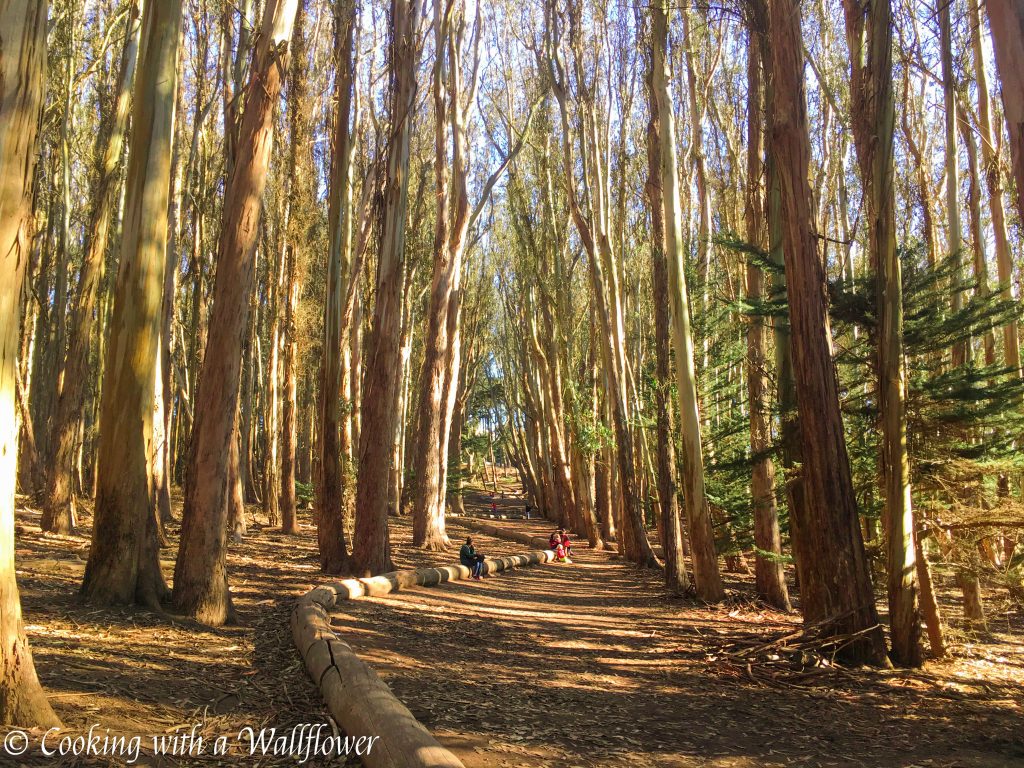 Gordon and I decided to stop at Lover's Lane in the Presidio for an easy hike to enjoy the sun before the rain comes back. This place is a popular destination for photographers. Oftentimes, you'll find people taking engagement photos or wedding photos here. It's super pretty with all the trees even though the road runs right next to it.
In this week's finds… The Thanksgiving edition.
Thanksgiving is less than a week away so in case you need some ideas, I found some amazing dishes that I want to share with you.
If you're trying to make your own turkey this year for a smaller group, this honey glazed smoked turkey breast sounds kinda perfect.
If you're looking for alternatives to turkey this year, these roasted duck legs sound so delish.
If you want to make your own pie, you can try this pumpkin pie or these cherry hand pies or this pecan pie. Or if you prefer savory, these mini vegetarian pot pies.
If you're looking for alternative desserts for Thanksgiving, this puff pastry apple tart looks soo amazing. Or this chocolate granola swirled banana bundt cake. Or this mini pear almond galette. Or this cranberry curd tart. Or these apple bourbon pop tarts. Or what about this simple pie pop?
How delicious does this southern sweet potato pie look? And this cranberry apple crumble pie.
I definitely want to try this red skin mashed potatoes.
This small batch green bean casserole would make the perfect side for a small Thanksgiving dinner.
I seriously want to try this sticky toffee pudding.
These French Lyonnaise potatoes look so delish and perfect a side. So do these roasted baby potatoes. And these creamy mashed potatoes.
I can't wait to try these brussels sprouts with bacon.
The gorgeousness of this butternut squash pie with sugared cranberries