Are you a fan of Kit Kats?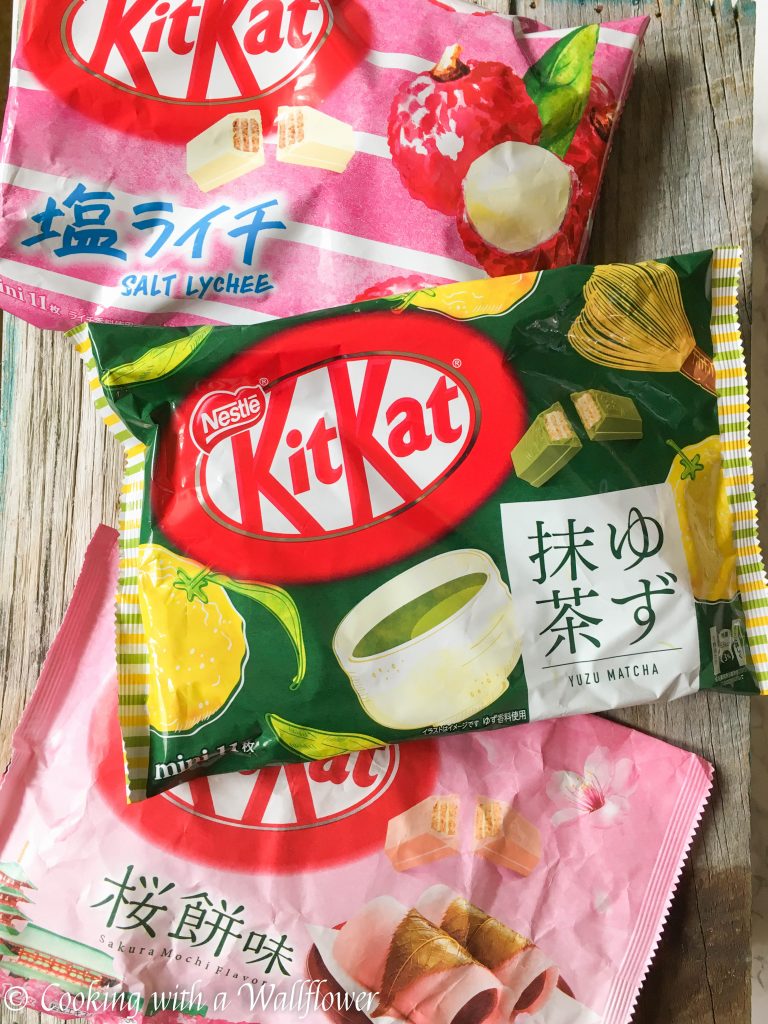 I love discovering new flavors of Kit Kats. And Pocky too. So when I find something new, I like to get it to try at least once.
In this week's finds…
If you're looking for fall inspired desserts, this apple ice cream with salted caramel sounds soo delish.
The flavors in this no churn strawberry and pistachio ice cream <3
If you're ready for pumpkin season, this simple pumpkin spice frappuccino sounds perfect for the mornings.
This mango smoothie looks amazing and so refreshing.
I can't wait to try these peinirli — Greek pizza boats.
How refreshing does this mint and lemon infused water look?
This chicken fatteh looks so delish and perfect for a dinner any night.
All the flavors of fall in this pumpkin spice sheet cake with bourbon cream cheese frosting.
How mouthwatering does this pan fried pork chops look?
I'm obsessed with food from New Orleans and this shrimp chorizo and chicken jambalaya sounds amazing right about now.
I definitely want to add this rainbow quinoa salad to my to make list.
I loved the cookies from Milk Bar when I was last in Vegas. These cornflake chocolate chip marshmallow cookies would stave off those Milk Bar cookie cravings.
I'm obsessed with gnocchi. And this cauliflower gnocchi sounds soo good.
The decadence of this nutter butter layer cake.
It's almost officially fall and this apple butter spice cake sounds like the perfect place to start with fall baking.
How delicious does this creamy risotto with balsamic mushrooms look?
I seriously need this bourbon banana foster bread pudding in my life.
This plum galette looks amazing.
If you're looking for a quick meal, this creamy sesame and broccoli noodles would be perfect.
I can't wait to try these apple cinnamon cookies with maple glaze.
The gorgeousness of this challah bread.
Drooling over this apple cider cinnamon roll cake.
I love paella and can't wait to try this version of paella.