A summer inspired sandwich with sweet tomatoes, yellow peaches, fresh mozzarella, and basil leaves. Drizzled with olive oil and salt and pepper, this peach caprese sandwich is simple to make and soo perfectly fresh for the end of summer.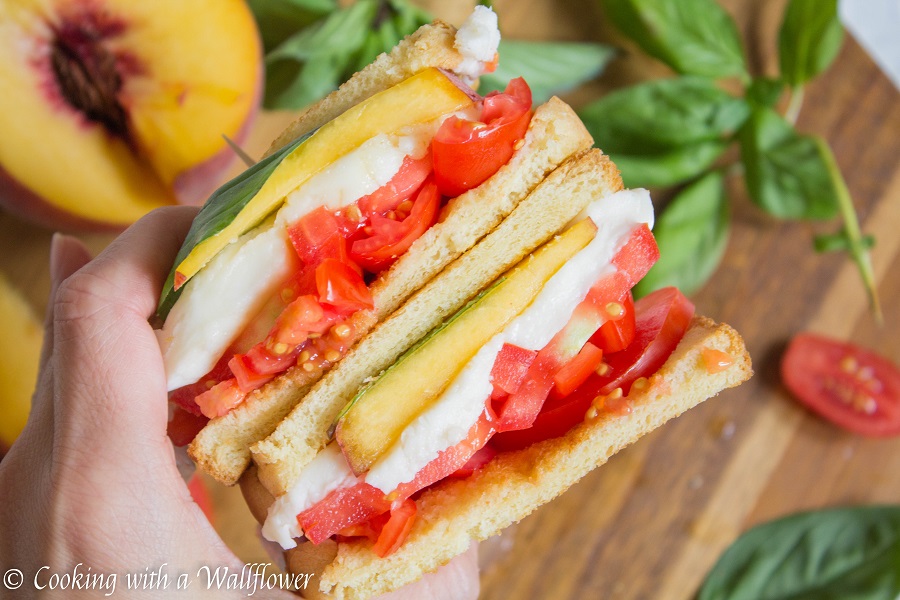 Just savoring the last of the peaches and tomatoes while they're in season.
I miss going to the farmer's market as often as I used to go. My sisters and I would make it a Sunday morning ritual to browse our local farmer's market. We love trying the different samples set out by the vendors, picking up unique seasonal fruits and vegetables, and discovering new foods.
There's something about being at the farmer's market that's fun. Maybe it's the chance to talk to farmers about the food they grow. Maybe it's the chance to try what you're about to buy so there are no surprises. Maybe it's the possibility of discovering something new that you won't find at the supermarket. What it is, I miss not being able to go as often as I did.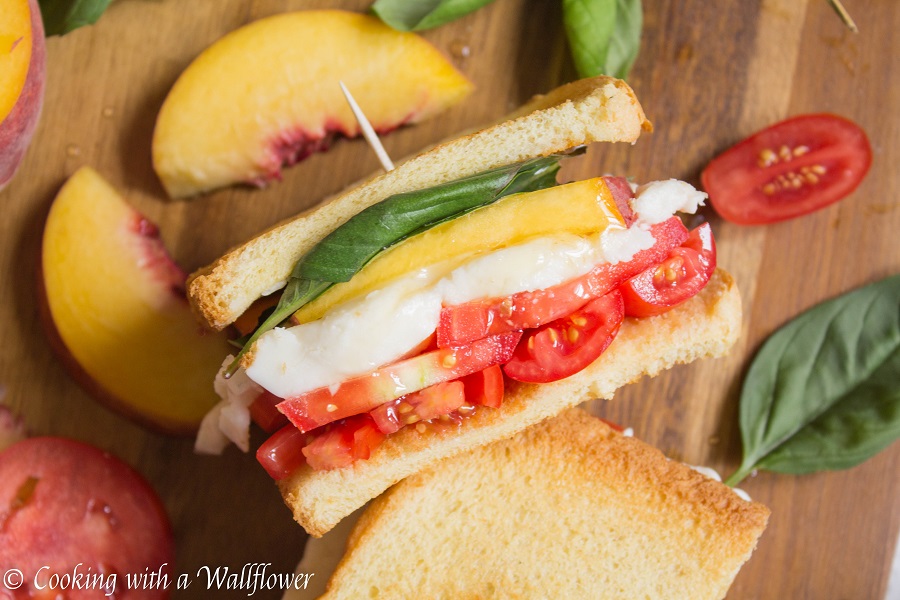 But, let's talk about summer produce. I love that summer brings so much fresh fruits and vegetables to both the supermarket and the farmer's market. There are so many options to pick from and everything tastes so much better when they're in season. So much depth in the flavors of the fruits and vegetables.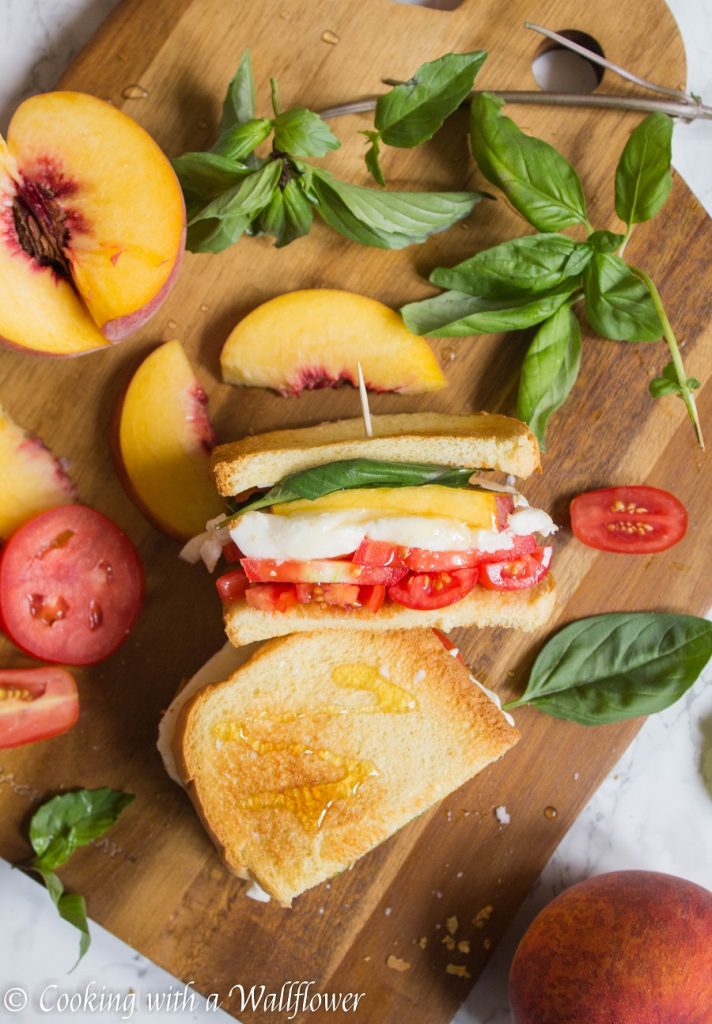 For that reason, I wanted to add my favorite summer produce to this sandwich before they go out of season again. Yellow peaches because they're so sweet but has that slight tangyness. Fresh tomatoes, especially dry farmed tomatoes, taste so much better during the summer. So sweet and flavorful. And  I want to highlight all those flavors in this peach caprese sandwich.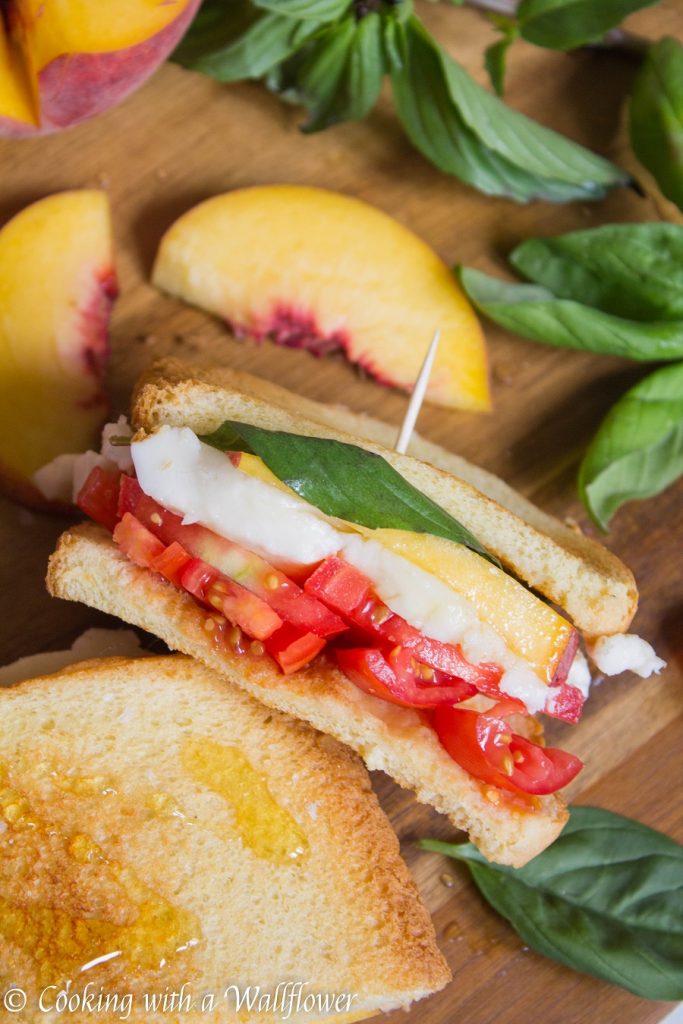 Sandwiches are so simple to make and so perfect for when you need a quick meal. You can pack it for an easy lunch at work or for a picnic in the park during the weekend.
You can find the full recipe for this Peach Caprese Sandwich over at Ask Anna where I contribute a new recipe every month.
Enjoy!