Happy Friday!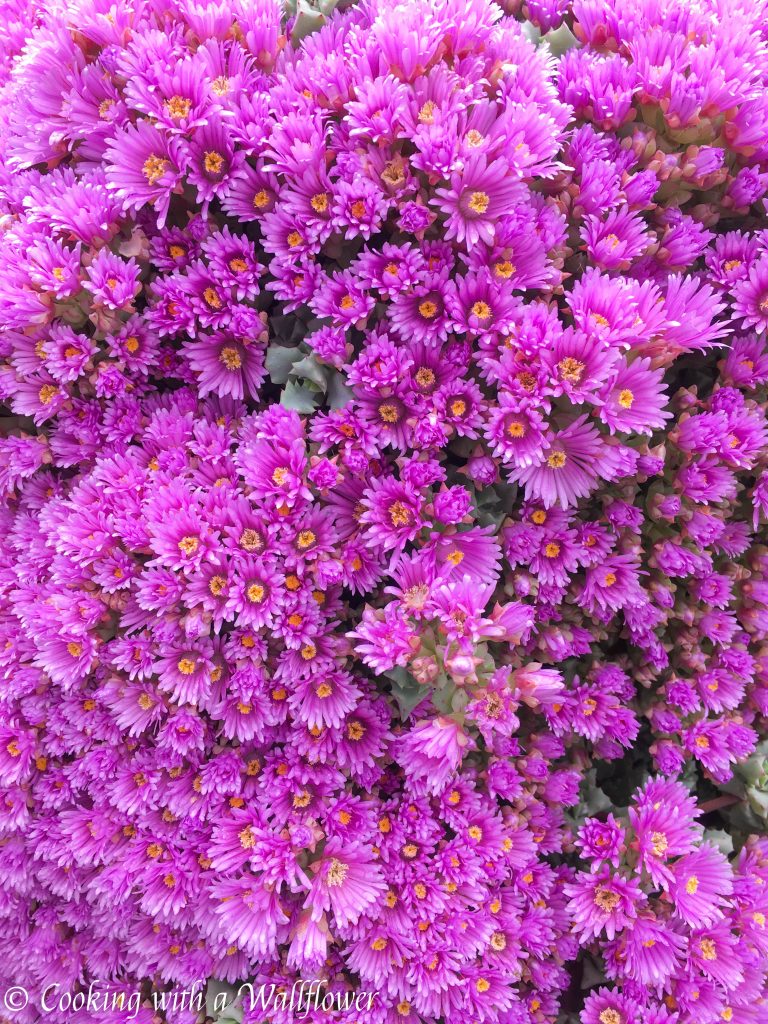 The end of another work week! Just wanting to share this photo of these flowers that I can across on my morning walk on my day off. Missing all the spring and summer flowers right now.
In this week's finds…
The colors in these vegan beet and kidney bean burgers.
How delicious does this pan fried greek graviera cheese with honey look?
This brussels sprouts and bacon gratin sounds soo delish.
How pretty is this coconut lavender lemonade?
This carrot cake with orange marmalade would make the perfect spring dessert.
Seriously want to try this vegetable curry soup with rice noodles soon.
This Thai style salmon curry would make the most amazing weeknight dinner.
The colorfulness of this sparkling passion fruit lemonade.
Drooling over this ice cream sandwich cookie.
How amazing and refreshing does this Thai chickpea salad with peanut dressing.
I'm obsessed Cajun flavors and this Cajun chicken pasta would make the perfect meal.
These baked breakfast croissant sandwiches would be the perfect way to start the weekend.
If you're a fan of Panda Express's orange chicken, you can try this orange chicken that you can make at home.
With the weather getting warmer, these sherbet pineapple peach popsicles would be perfect for cooling off.
How amazing does this jumbo raspberry chocolate chip muffin look?
Seriously need this no churn strawberry cheesecake ice cream in my life. Plus, it's vegan.
Okays, these strawberry s'mores cupcakes with marshmallow frosting would make the perfect summer treat.
Cannot wait to make these homemade strawberry poptarts!
How delish do these crab stuffed mushrooms look?
These baked shrimp with lemon garlic butter sauce look so mouthwatering.
I definitely want to try this oregano garlic grilled chicken salad ASAP.
Cherry season is super short so I definitely want to try this cherry galatte tart soon.
Need this chocolate chip cookie brownie in my life.