Happy New Year's Eve!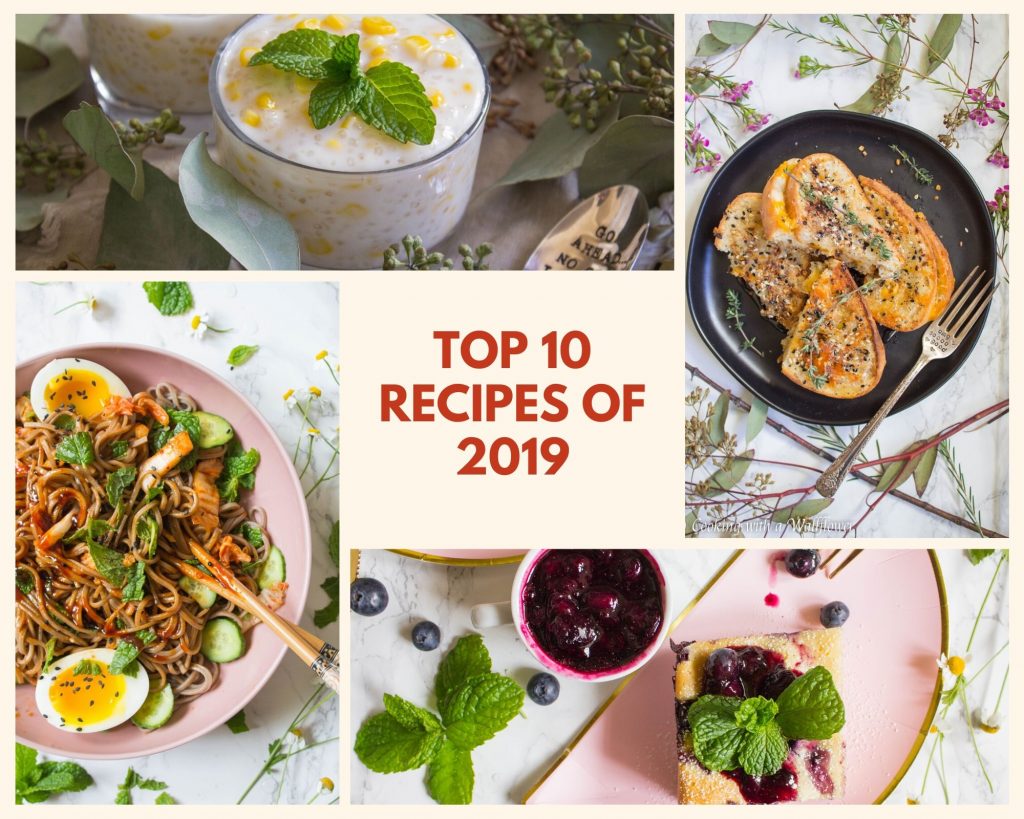 I can't believe that today is the last day of the year, the last day of this decade. Time seems to move so fast. But there's really less than a day left. So to finish off the year, as my last blog post, I thought I would share with you the top 10 recipes of the year.
Buttery mochi cake with a hint of matcha green tea and coconut in every bite. This matcha butter mochi cake is delicious and perfect for sharing.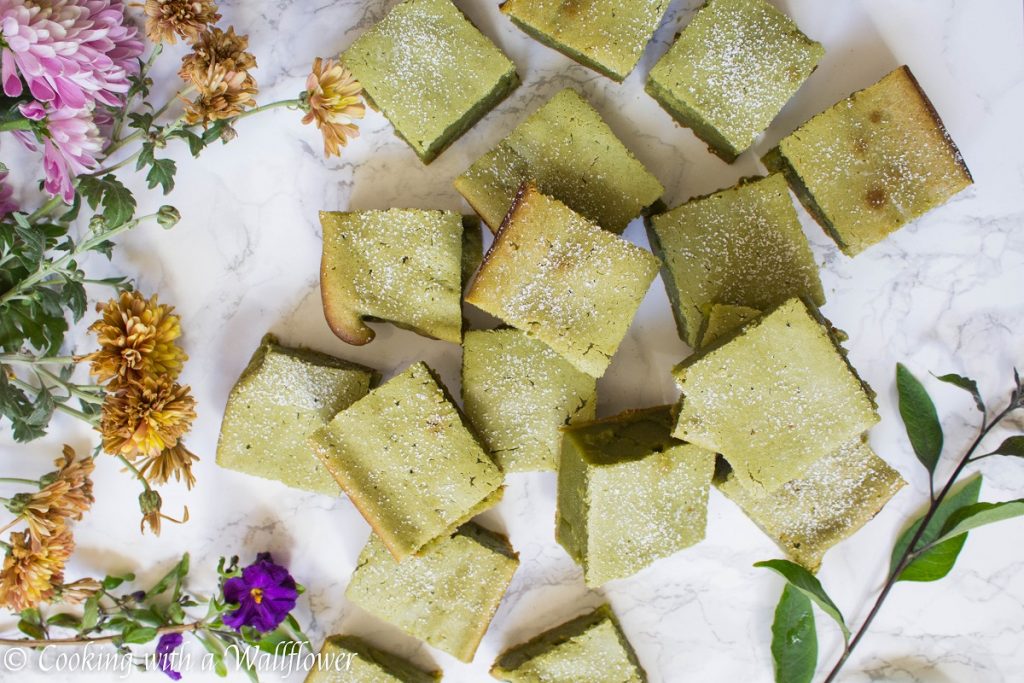 Soft and chewy butter mochi cake filled with fresh, sweet blueberries. These blueberry mochi cakes are simple to make, delicious, and the perfect dessert to bring to your summer gatherings.
Chex cereal, pretzels, and crispy mochi nuggets tossed in a sweet and savory furikake seasoning and crushed red peppers. This spicy furikake chex mix is the perfect snack.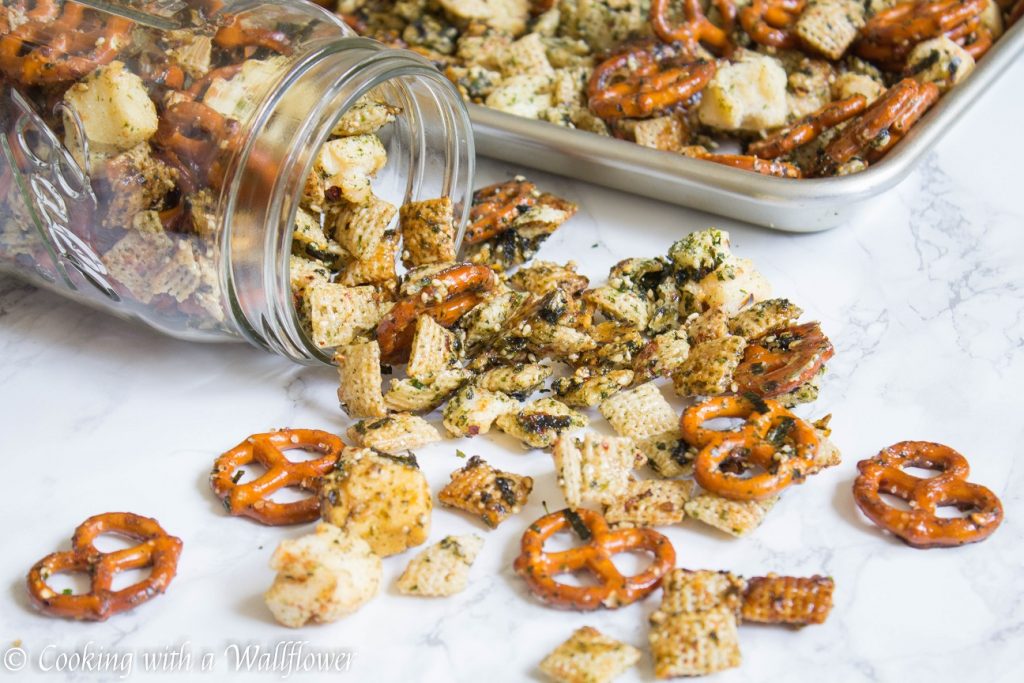 Korean Style Kimchi Soba Noodles
Soba noodles tossed with kimchi, cucumbers and Korean style gochujang sauce then topped with fresh mint. This Korean style kimchi soba noodle is simple, delicious, and perfect for a weeknight dinner.
Everything Spice Grilled Cheese Sandwich
Ciabatta bread filled with melted cheese topped with everything spice seasoning and a drizzle of honey. This everything spice grilled cheese sandwich is super easy to make and soooo delicious.
Tapioca pudding made with coconut milk and sweet corn. This coconut corn tapioca pudding is simple to make and delicious.
Buttery scones filled with sun-dried tomatoes, pesto, and mozzarella cheese then topped with parmesan. These savory sun-dried tomato pesto scones are delicious and perfect for sharing.
Overnight Chia Pudding Yogurt Parfait
Overnight chia pudding topped with creamy yogurt, granola, and blackberries. This overnight chia pudding yogurt parfait is delicious and great for breakfast on the go.
Maple Garlic Soy Salmon Grain Bowl
Baked salmon marinated in maple garlic soy sauce, served with roasted vegetables and mixed grains. These maple garlic soy salmon grain bowls are delicious and simple to make, a great option for a weeknight dinner.
Spinach Artichoke Mushroom Shakshuka
Fresh spinach, sliced mushrooms, and chopped artichoke in a marinara sauce topped with eggs and cilantro. Served with slices of bread, this spinach artichoke mushroom shakshuka is perfect for weekend brunch.