"The story continues on stage."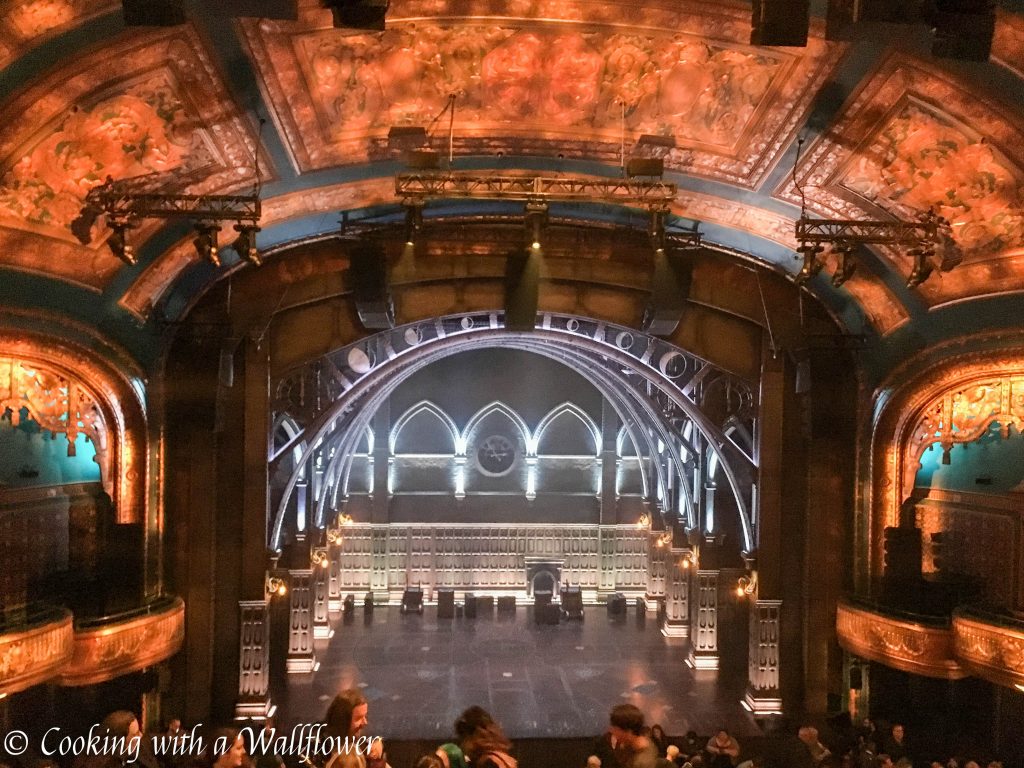 My sister and I bought tickets to see Harry Potter and the Cursed Child. The storyline takes place 20 years in the future with Harry Potter all grown up, married with kids. Since the play is long, it was split into two parts on two consecutive nights. I'm not sure what I was expecting, but it was just sooo good. The storyline and the special effects were so amaaazing. It was worth the price of the tickets and I would highly recommend watching it if you can.
In this week's finds….
How delicious does this apple mosaic tart look?
How warm and comforting does this classic chili look?
These turkish eggs with herbed yogurt look soo delicious and perfect for breakfast.
This fig, thyme, and mozzarella hand pies look soo mouthwatering.
I am so drooling over these better than brownies cookies.
Can we talk about this sweet potato lentil curry with crispy sesame chickpeas? It looks absolutely amazing and perfect for a weeknight meal.
How amazing does this Snickers almond butter pie look?
This turkey sweet potato soup looks so comforting.
I need this chicken taco soup in my life, especially as the weather gets cooler.
I've been so sick lately so I would love to make a batch of this elderberry syrup.
My mouth is watering over this french onion mushroom pizza.
Oooh. This tuscan tomato bean soup with kale would be perfect for a weeknight meal.
How cute are these peanut butter stuffed chocolate jack-o-lantern cookies?
The coziest hot chocolate ever. Salted Peanut butter hot chocolate.
Last year, I discovered the existence of potato pancakes when I visited my friend in Pennsylvania. I can't wait to try this version of potato pancakes.
These almond flour sugar cookies require only 3 ingredients. Definitely my kind of dessert.