As the summer season is coming to an end, San Francisco's short Indian summer is just about to begin. It's not often that we get to see the sunset at the beach. Most of the time, the sun is hidden by clouds or thick fog. But last weekend, after a day out in the Mission district, we went to Pacific State Beach to watch surfers conquer the waves and to enjoy the sunset.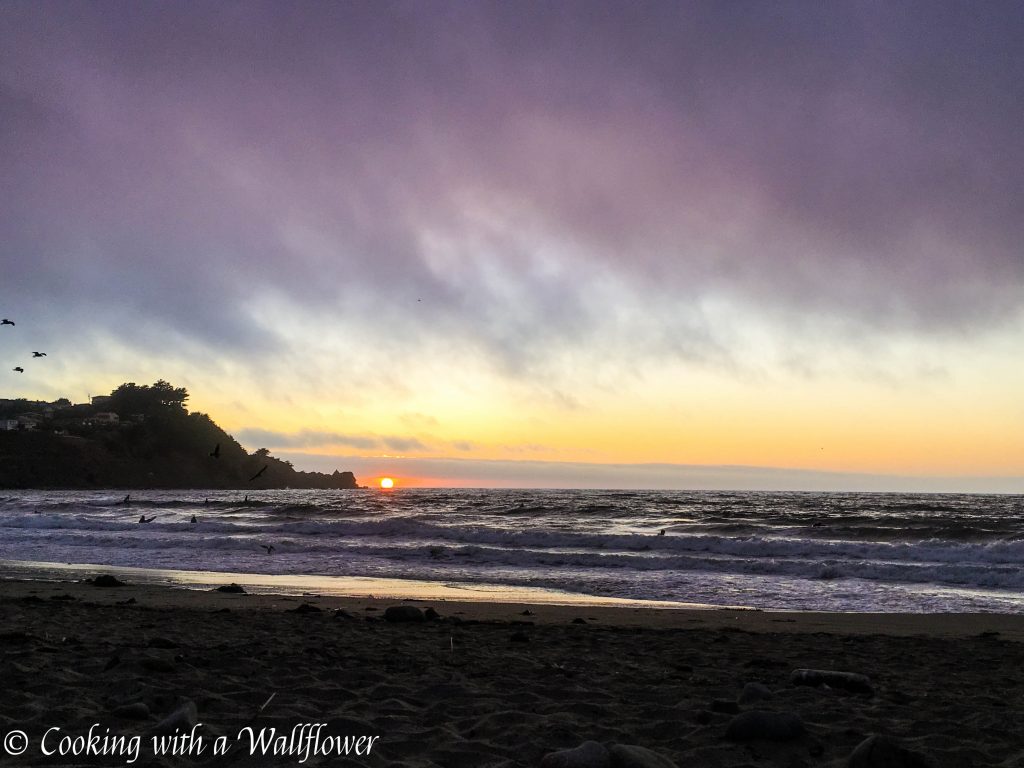 In this week's finds…
How delicious does this Mediterranean roast chicken with veggies look?
These spiced roasted plum macarons look and sound amazing. How can I resist?
My mouth is watering over this creamy mussel soup with oyster mushrooms and miso aioli.
The flavors of this kimchi bacon pizza.
This caprese tortellini pasta salad sounds perfect for a weeknight dinner.
How delicious do these pizza roll up?
The colors in this Zhoug Roasted Aubergines with crunchy chickpeas and a goldberry pumpkin seed buckwheat salad.
These homemade popsicles are perfect for late summer.
I am so obsessed with this Greek farmer's market salad with watermelon.
I love that these spicy thai noodles take only 15 minutes to do and s]perfect for a weeknigt dinner.
Cannot wait to try this grilled potato salad with snap peas and burrata.
Can you believe that this chai spiced cranberry zucchini muffins are gluten free?
Seriously obsessed with this french onion and apple grilled cheese.
How warm and comforting is this pesto polenta with thyme roasted mushrooms and chickpeas.
How pretty is this swirled garlic herb bread?
I need to try this french coffee plum cake as soon as possible.
How delish are these satay stir fry noodles?
I love how perfectly cooked these saucy pan fried pork chops are.
This Mediterranean vegetable soup look sooo amazing.
This Mexican veggie rice bowl looks soo good.