It's Friday! And I am so excited for the weekend. I don't have much planned, but I just want the time off to recuperate. I feel like all I've been doing is working back to back days. So I'm all ready for the weekend. Plus, I haven't been to the Ferry Building Farmer's Market in forever, and I want the chance to browse through the summer produce.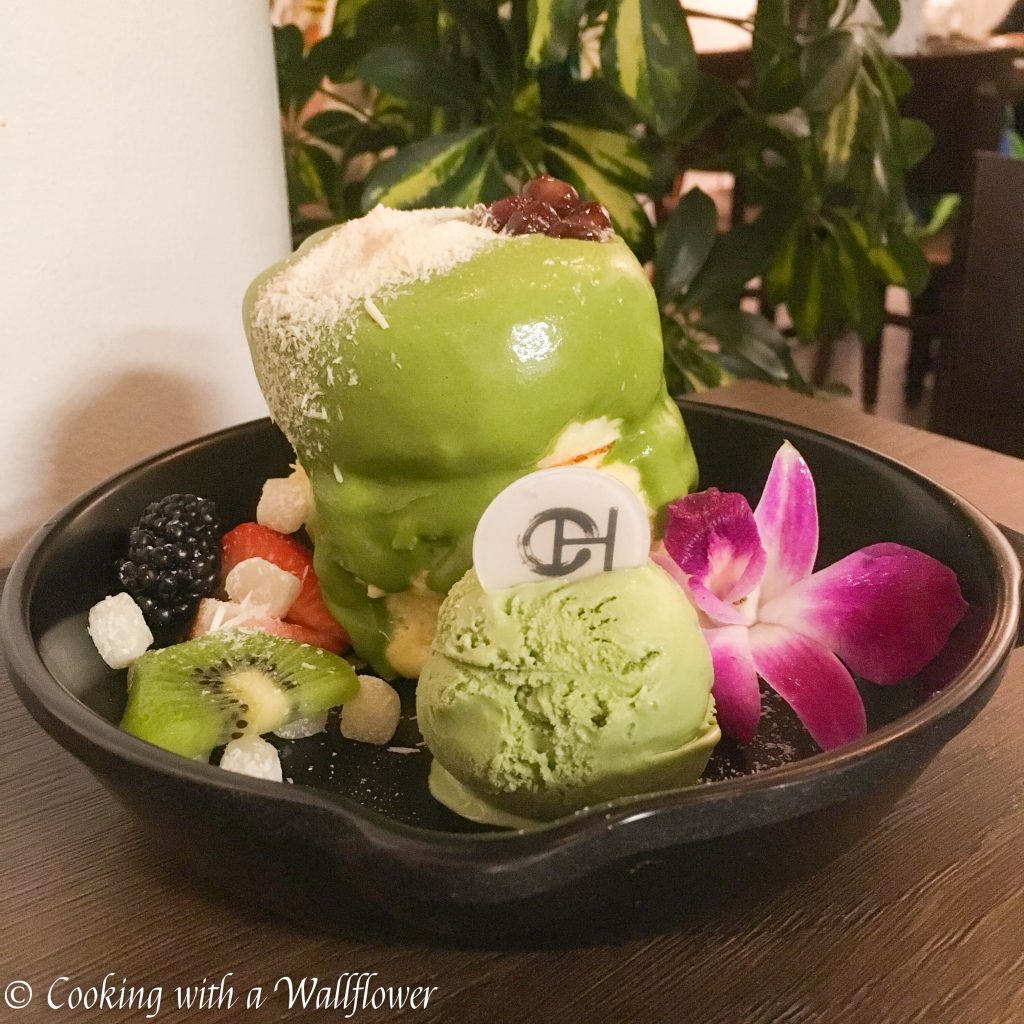 My friend Emily and I went to a try a new dessert place called Oh Dessert Cafe to try out their souffles. We ordered the matcha souffle and it is the prettiest dessert. But while I love the custard like texture, I wasn't so in love with the egg-y taste.
In this week's finds…
This BBQ bacon oven roasted corn sounds soo delish.
This herbed potato salad sounds perfect for any summer gathering.
Mexican street corn sounds so delicious and great for summer gatherings.
How flavorful and unique does this sesame rice sound?
Bruschetta with tomato and basil embodies all the flavor of summer.
These brown sugar peach pie bars are perfect for using up ripe peaches.
Toaster oven cinnamon toast sounds so perfect for breakfast and easy to make too.
S'mores ice cream sound so amazing for summer.
Oh how delicious does this chocolate chip zucchini banana bread sound?
Oh my gosh. What? Kimchi grilled cheese breakfast sandwich sounds soo amazing.
Lavender sable cookies are perfect for afternoon tea.
This crockpot pork green chili sounds so comforting.
I'm obsessed with custard buns and would love to make these Chinese steamed custard buns at home.
My mouth is watering over this grilled corn salad with crumbled bacon.
These mixed berry frozen yogurt bites would make the perfect summer treat.
These bulgogi tofu bowls with kimchi sounds soo good.
How refreshing is this lemon sorbet?
Omg. These pesto quinoa meatballs sound so flavorful and delicious and perfect on sliders.
These raspberry vanilla cupcakes are filled with fresh raspberries!