These past few days in San Francisco has been a combination of warm and cold weather. Which is honestly, typical of San Francisco. I was up at the Legion of Honors, and I couldn't resist taking a photo of the Golden Gate Bridge while standing in the middle of wildflowers.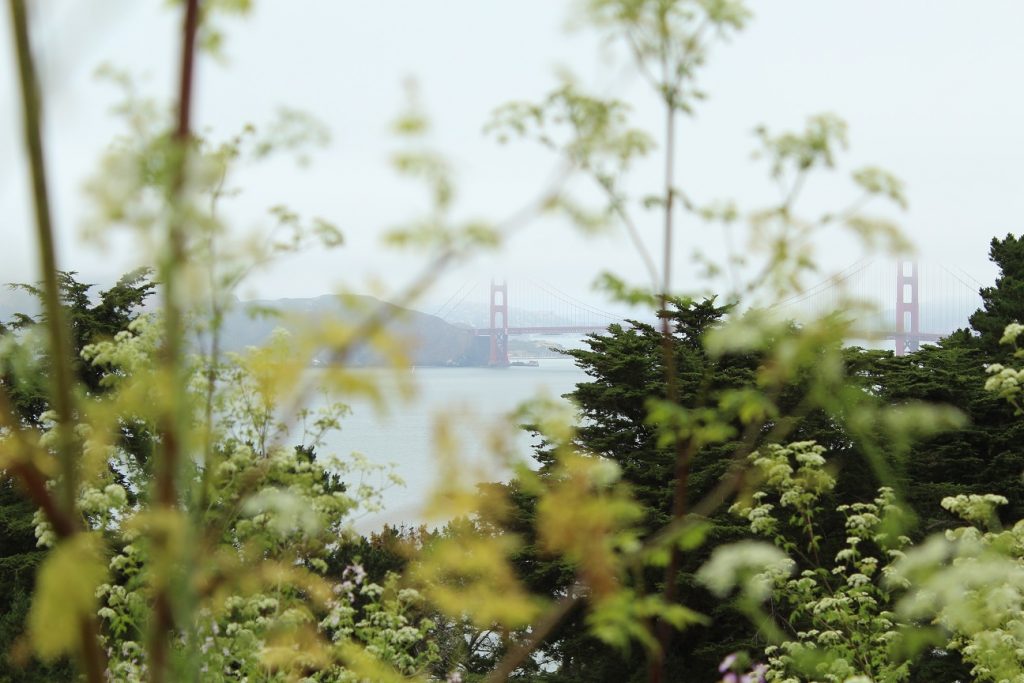 We don't really have seasons in San Francisco so oftentimes we see more overcast skies and fog. But I don't think I would want it any other way.
If you're visiting San Francisco, I would recommend preparing for the cold and the fog. We have microclimates in the city and depending on where you are, there could be a difference of 10 degrees.
In this week's finds…
This lemony garlic butter shrimp sounds like the perfect weeknight dinner.
Seriously. How amazing does this no fuss farmer's market mezze platter look? I could definitely live off of this all summer long.
Grilled fish tacos with coleslaw sound like the perfect summer meal.
How refreshing does this sparkling limeade sound?
You guys! This pineapple palm tree fruit tray looks soo amazing and would be perfect for serving guests.
These browned butter grilled peaches with cinnamon toast brioche crumbs look like the perfect summer snack.
Oh my gosh. This frozen kiwi daiquiri sounds soo perfect for summer.
How delicious and mouthwatering are these chocolate brownies?
This almost aperol spritz is non alcoholic and refreshing, exactly the kind of drink we need for a warm summer day.
This roasted eggplant dip would be perfect for serving guests during summer gatherings.
How cute are these mini key lime pies?
This chipotle chicken bowl with cauliflower rice is so perfect for a weeknight dinner.
I'm so ready to try this plum amaretto sorbet and this homemade strawberry ice cream.
How delicious does these honey roasted figs with cinnamon look?