One of my favorite places for brunch in San Francisco is Sweet Maple. They have something called Millionaire's Bacon. Thick cut bacon slowly baked in brown sugar and chili for hours. It's seriously my favorite kind of bacon and also the most expensive. If you've ever tried to brave the brunch crowd during a weekend in SF, you know how serious people are about brunch out here. As in over an hour wait. So I loved that I was able to go out during the holidays when most locals were out of town and got to be seated in about 15 minutes. If you're ever in SF and looking for a brunch spot, Sweet Maple is it. And definitely order the Blackstone Benedict.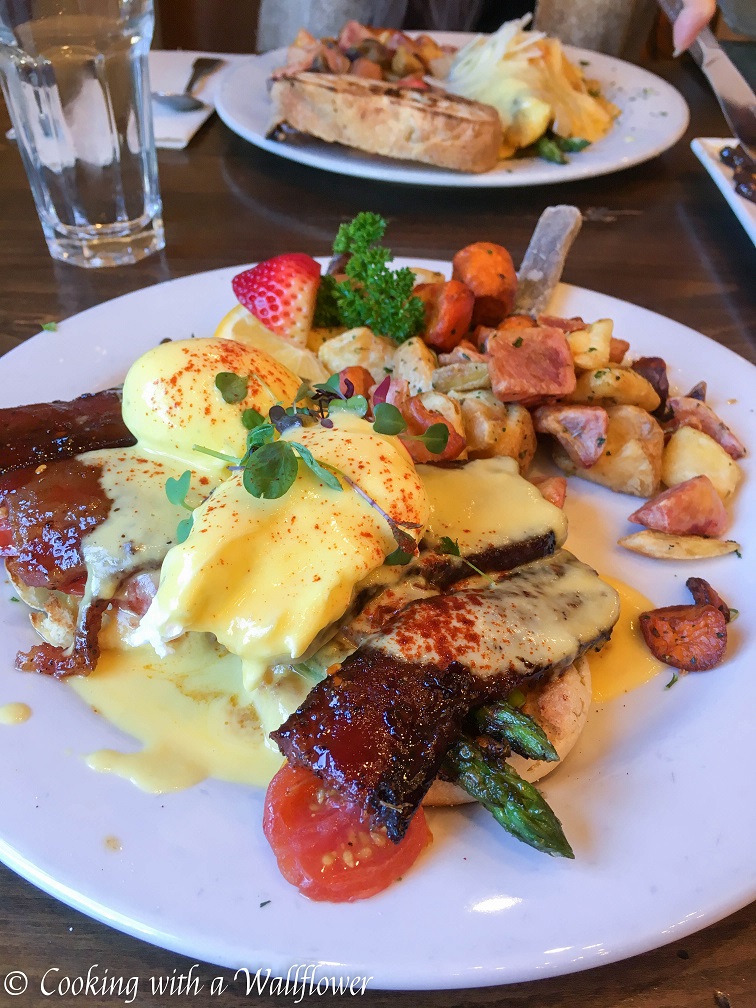 In this week's finds….
How delicious are these shredded sweet potato baked egg nests?
I'm drooling over these easy chocolate pudding cakes!
This creamy chicken and wild rice soup look sooo warm and comforting.
Doesn't this bourbon ball hot chocolate look soo amazing?
I seriously need these champagne glazed donuts in my life.
I'm absolutely obsessed with all sorts of noodles, especially with ramen. So I'm excited to try this vegan tonkotsu ramen and this vegetarian homemade ramen.
This vegetable quinoa soup is the perfect way to chase away the winter cold.
This cobb salad with avocado vinaigrette is a great way to brighten up a gloomy day.
I definitely want to try this white chicken chili soon.
How delish do these dark chocolate M&M cookies look?
You guys! This tantanmen ramen will definitely keep me warm this winter. Plus, it's whole 30 compliant.
This vegetarian chicken and dumpling soup aka chickpeas and dumplings soup looks sooo good.
I can definitely go for this New Mexico posole right now.
I sooo want this chicken mole enchilada for dinner soon.