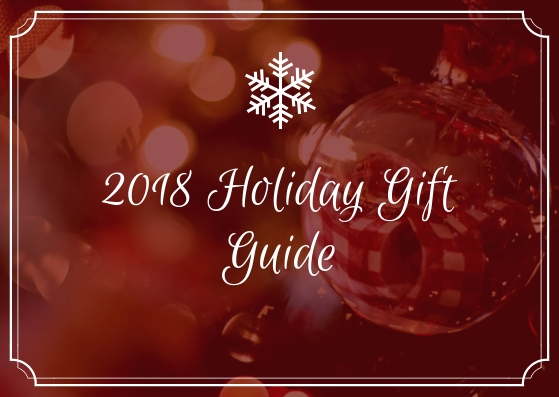 It's that time of year again! I absolutely love giving gifts to family and friends, but the shopping part always stumps me. So! I thought I could give you a few ideas to work with. You know, in case you're still looking for gift ideas.
For the Board Game Enthusiasts
Villainous is a strategy game based on Disney's villains. While I haven't played this game, it definitely looks fun and perfect for Disney fans.
Disney Edition of Codenames Card Game is another Disney inspired game perfect for family and friends.
Phase 10 is a card game that's great for all ages.
Game of Phones – a scavenger game using your phones
For Babies
The cutest little food based onesies for infants of all ages. I bought these three. <3
Storybook Baby Hats and Storybook Baby Blanket for those who love classic literature. It comes in Alice in Wonderland, Black Beauty, James and the Giant Peach, The Little Prince, Peter Pan, and the Velveteen Rabbit.
For Cookbook Lovers
What's Gaby Cooking: Everyday California Food has lots of simple and fresh recipes. I've bought several copies of this book to give away.
The Pretty Dish: More than 150 Everyday Recipes and 50 Beauty DIYs to Nourish Your Body Inside and Out
Let's Stay In: More than 120 Recipes to Nourish the People You Love
For the Home Cooks
Vanilla Salt – amazing for a contrast in flavors in your cookies
Salty Sprinkles – sweet and savory and perfect for your desserts
White Chocolate Peppermint Cookie Mix with Vanilla Salt – one of my favorite cookies ever
What's Gaby Cooking Seasonings Set of 3
Bread Warming Blanket to keep the bread warm especially for gift giving.
2018 Holiday Mini Skillet – aren't they the cutest?
For the Beauty Enthusiast
Bonblissity candy scrubs perfect for those winter days when our hands are super dry.
Limited Edition Watermelon Jelly Tote – super soothing and smells soo good