Last weekend I went to the first Norcal Night Market in the Bay Area. There was so much hype around the event and the line up looked soo good. But there were so many people at the night market it was impossible to move around. Lines for every vendor were about an hour long each just to order and then another 15-20 minutes wait for the food.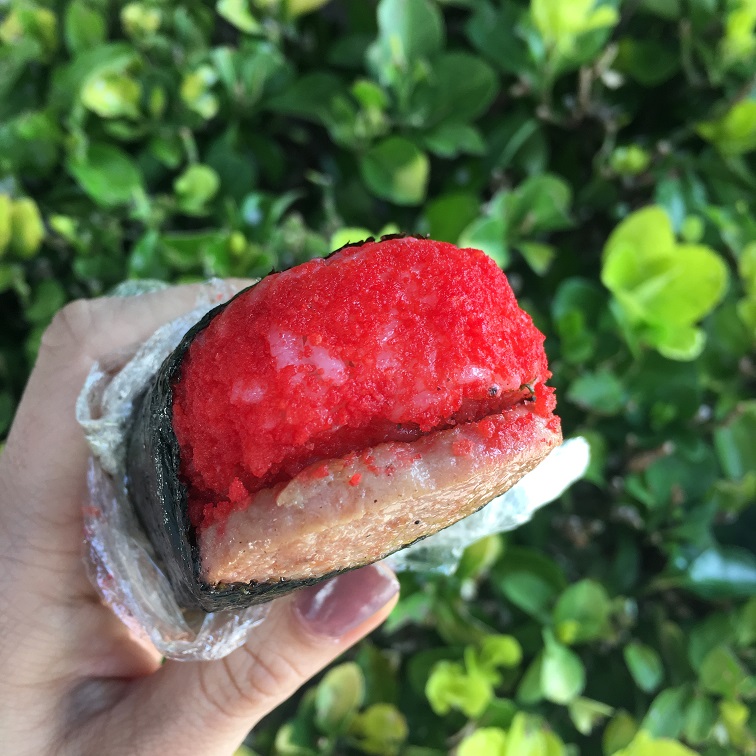 Oh wells. It wasn't too bad for a first ever event in the Bay Area. Sadly, this isn't the worst event I've been to. lol. On the bright side, I got to try spam musubi topped with Hot Cheetos crumbs. It's not spicy enough for me, but it's soo good.
In this week's finds….
These sesame ginger soba noodles look sooo delicious and perfect for weeknight dinners.
How delish does this homemade ice cream sandwiches with coffee caramel ice cream look?
Oh my gosh, this sweet cherry pie look soo good.
This watermelon grapefruit paloma sounds like the perfect summer cocktail.
These charred cherry whiskey lemonades sound like the perfect way to use up your cherries.
This southern tomato pie sound like the perfect summer meal.
I've been so obsessed with hummingburd cake lately, but it's so difficult to find them in the Bay Area since it's a southern dessert. Soo… it's kinda nice to have this dairy free and gluten free hummingbird cake with cream cheese frosting recipe to make at home.
These chicken chorizo meatballs and these salmon with creamy avocado sauce look soo amazing.
Omg! These unicorn cupcakes!
This shrimp, bacon, and cheddar polenta sounds soo good.
This chia coconut mango pudding looks so delish.
I'm going to need to try these mussels and charred corn with coconut tomato sauce soon.
I love all sorts of toast and this heirloom tomato, basil, and manchego toast sounds so perfect for summer.
Um, how mouthwatering does this chocolate caramel crunch ice cream bars sound?
This chocolate chip cookie layer cake <3