It's officially summer! I don't know what it's like where you are, but it's still kinda cold in SF. Then again, the weather and the temperature is kind of the same all year around in SF with several days of exception. What I do love is seeing all the wildflowers that are growing everywhere, especially near the beach.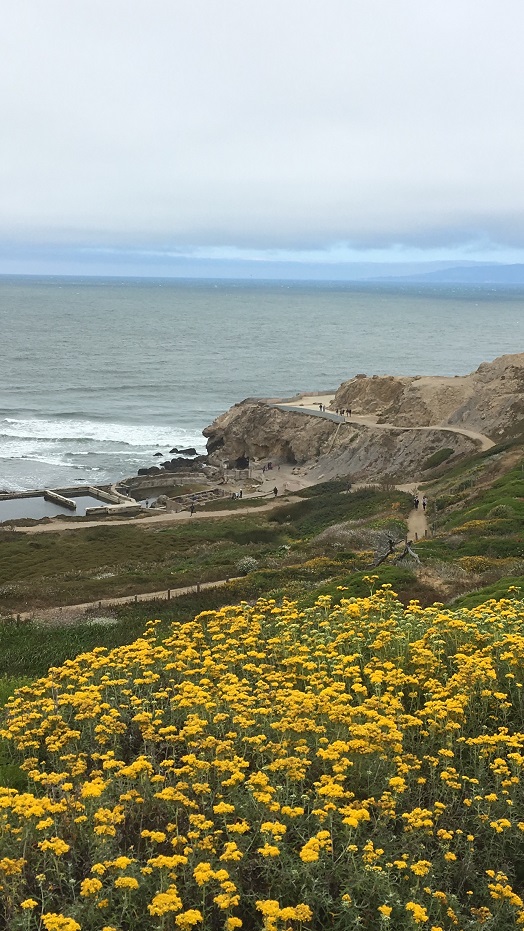 In this week's finds….
This blueberry crumble ice cream is the perfect summer treat. Plus, it's no churn so you can make this without an ice cream maker!
These veggie burgers with garlic herb mayo sound soo delish, especially since I don't eat beef. I'm always looking for something different.
Oh my gosh, this orange crush sounds like an amazing cocktail for the summer.
This whole grilled chicken with peaches and basil vinaigrette has all the flavors of summer.
I'm sooo obsessed with eggs benedicts. It's the thing I order whenever I go out for brunch. So when I saw this breadless eggs benedict, it's definitely on my list to make soon.
These dairy free strawberry banana popsicles are easy to make, healthy, and the perfect snack to stay cool over the summer.
How delicious does this zesty grilled shrimp, bread, and sweet peach salad with avocado vinaigrette look? I could eat this for days.
Omg. This salted vanilla affogato would be perfect for hot summer days. Can you imagine the flavor of vanilla ice cream topped with a sprinkle of Himalayan salt and espresso?
These melon caprese salad sounds so delicious and refreshing. The perfect go to salad for summer.
These cherry limeade baked doughnuts sound like a great option for breakfast.
I definitely need to try this mango zucchini salad for my weeknight dinner.