Earlier this week, my friend Jen (the friend I went to visit in Pennsylvania) and I finally went to Mr. Holmes Bakehouse. We have wanted to go for the longest time, but just never got around to it. It might be that lines aren't really our thing. Lol.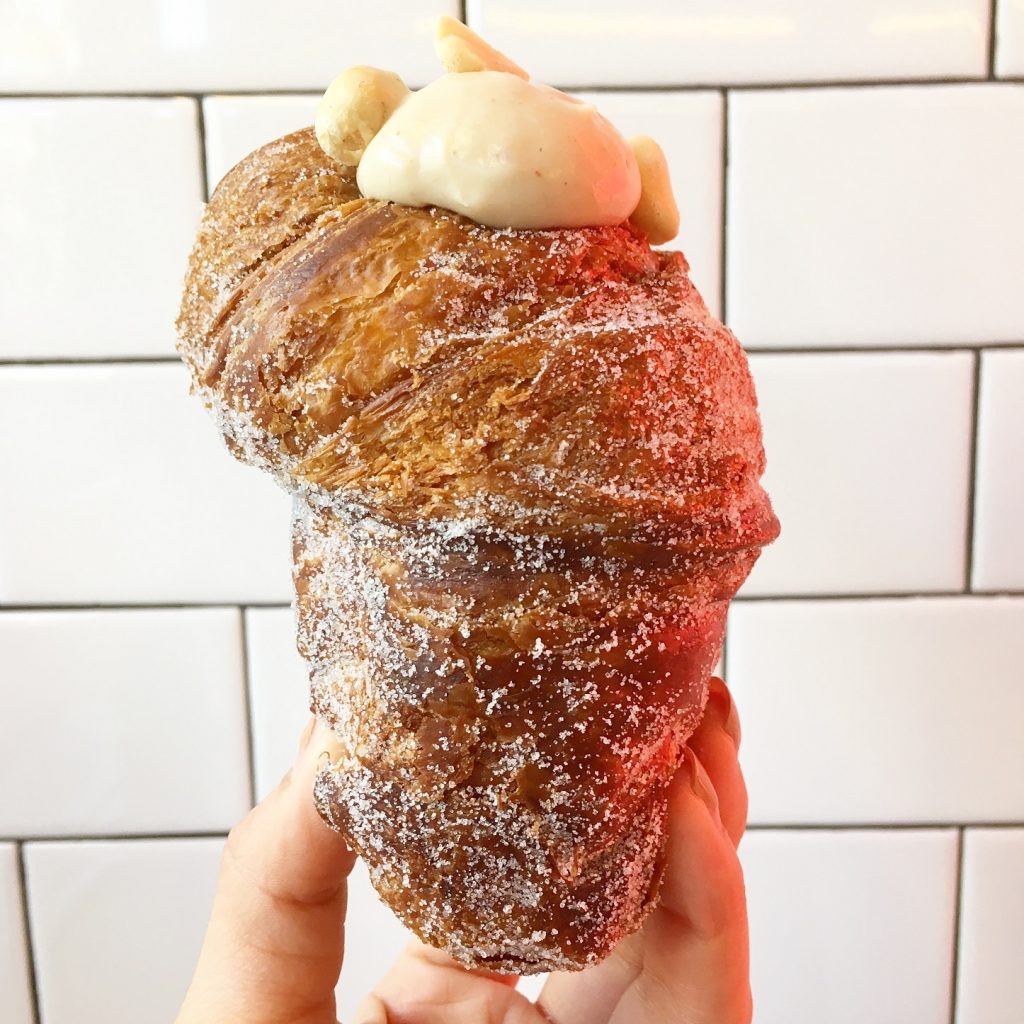 The bakery is well known for their cruffins, a hybrid of croissants and muffins. Each of these cruffins are filled with a flavored cream. And every day, there's a new flavor featured. On Wednesday, the day we went, their cruffins are filled with a peanut butter and honey cream. It's definitely worth a try. But I think my favorite was their brown butter toffee cookies. Super soft and chewy, just the way I like my cookies.
In this week's finds…
I absolutely love cheesecakes, and if I'm not careful, I'm more than likely to eat more than I should. So these mini cheesecakes are perfect for me. Easier to stop myself from overindulging.
These blueberry coffee crumble muffins sound like the perfect breakfast.
The decadence of these nutella brioche bread pudding with roasted hazelnuts <3
Omg! I seriously need this oven fried southern hot honey chicken in my life as soon as possible.
This crispy pan seared halibut with tomato basil quinoa and this chicken and bean enchilada skillet would be the perfect weeknight dinner. Or maybe these teriyaki salmon steaks seasoned with white sesame seeds and scallions. Or these crispy creamy avocado chicken bacon wrap.
This baked blueberry donuts are perfect for spring.
How gorgeous are these blueberry and poppy seed bundt cake?
These smoked strawberry mezcal margaritas sound soo amazing and perfect for happy hour.
It's almost the weekend! And I think these baked egg crepes with spring herbs and avocado is perfect for brunch.
Oh my gosh, these bang bang cauliflower tacos sound sooo delicious.