Happy New Year's Eve!
I can't believe that today is the last day of 2017! Will you be going out to welcome in the new year? Or will you be snuggled up in bed at home and watch fireworks on tv? Or maybe you're hosting a party with family and friends? I would love to hear your plans!
As the last post of the year, I thought I'd round up some of the most popular 2017 recipes on my blog this year. Have you tried any of them yet?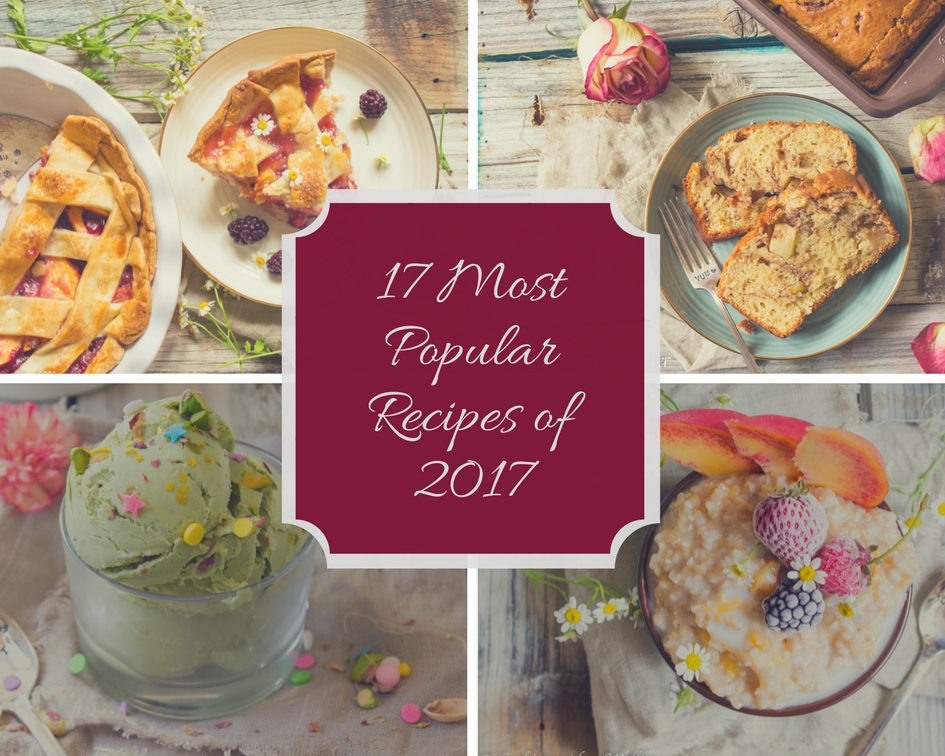 Before that though, thank you so much to all of you for being a part of my tiny little corner of the internet. You don't know how glad I am to have met and interacted with all of you. I personally had a really tumultuous year, as most of you know, so I honestly cannot wait to see what amazing adventures and opportunities 2018 brings. My goal for 2018 is to discover new places and adventures and live life to the fullest. What are your goals and resolutions for 2018?
Here is the list of 17 most popular recipes of 2017. In case you're wondering, my favorites on this list is the broccoli mushrooms cheddar quiche, spicy chipotle chicken burrito, apple cinnamon bread, and blackberry peach pie. So many options!
Enjoy!