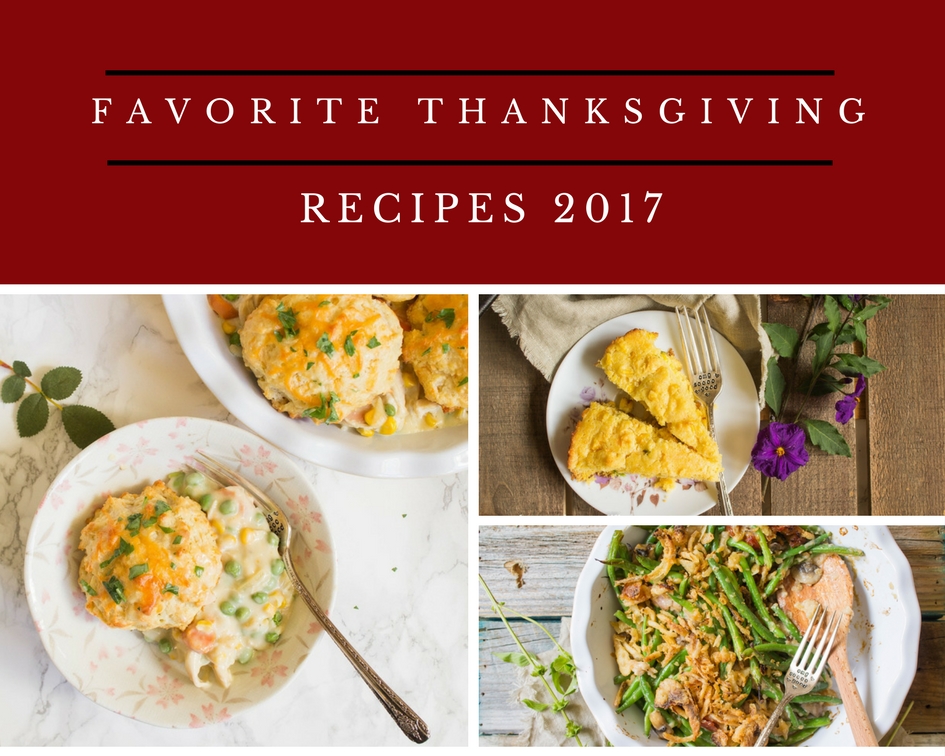 Less than a week left until Thanksgiving, and there's still so much planning to do. It just really hit me yesterday that Thanksgiving is next week. That means I'm going to have to start shopping for ingredients because I promised myself I'm going to try to stay ahead this year. I don't want to have to run to the local supermarket for that one ingredient that I'm missing, which seems to happen every year. Somehow we always end up waiting in a super long line for that one ingredient we forgot.
I thought I'd share with you a few of my favorite Thanksgiving dishes in case you still need ideas. =)
Creamy Green Bean Casserole with Bacon and Mushrooms
Green beans, or haricot vert, in a creamy mushroom bacon sauce topped with crispy fried onions. This creamy green bean casserole with bacon and mushrooms is delicious and perfect as a side.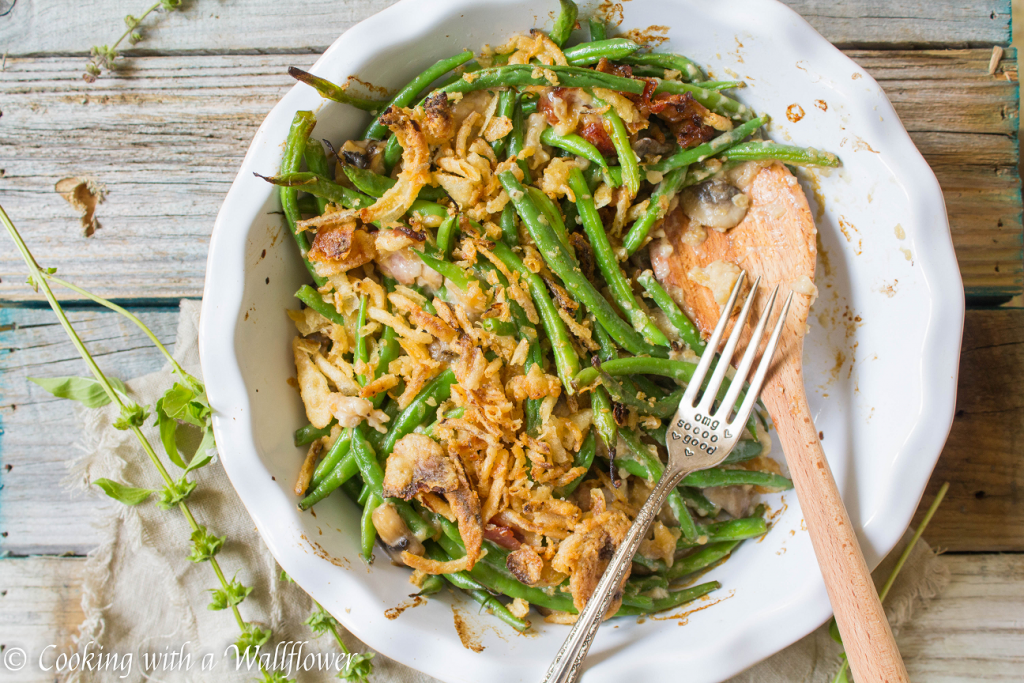 Roasted Garlic Brussels Sprouts with Bacon
Brussels sprouts tossed with creole seasoning then roasted with bacon and garlic. These roasted garlic brussels sprouts with bacon are soo delicious and perfect as a side.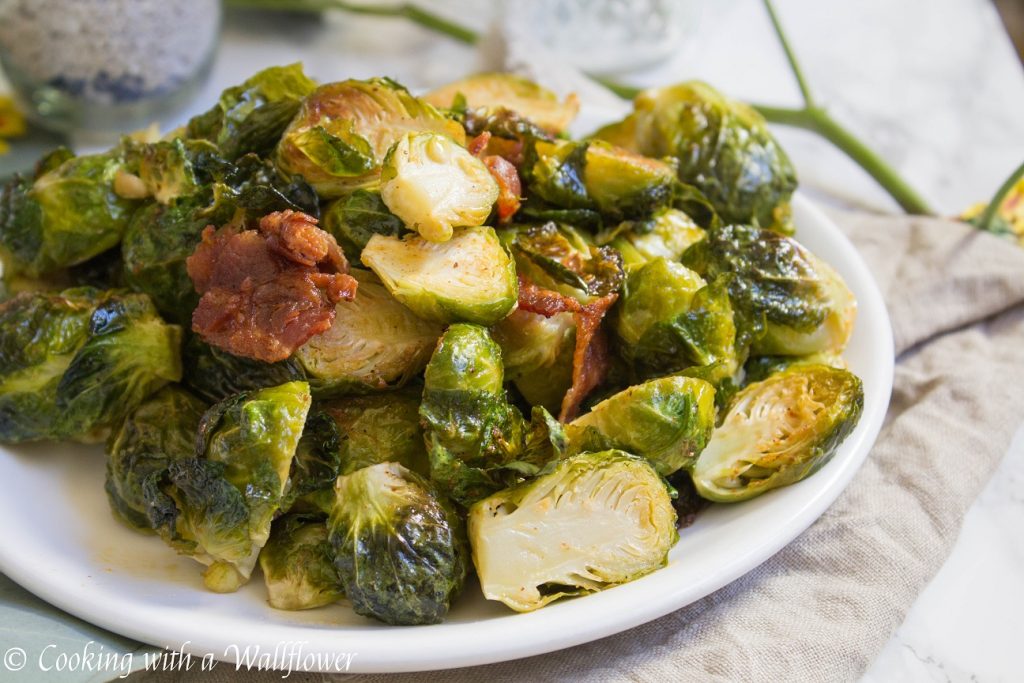 Cheddar Biscuits with Honey Butter
Cheesy biscuits that are fluffy and slightly crispy on the outside served with creamy honey butter. These cheddar biscuits with honey butter are the perfect way to start a meal.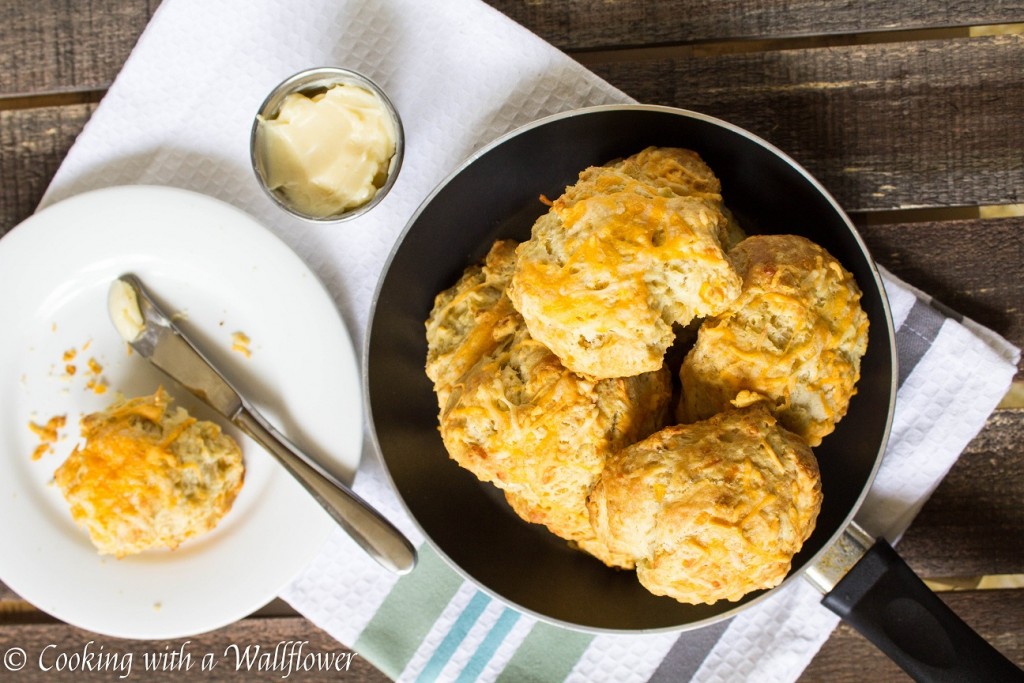 Cast Iron Skillet Honey Maple Cornbread
Classic cornbread filled with whole corn kernels and slightly sweetened with maple and honey. This cast iron skillet honey maple cornbread is delicious and easy to make, perfect for get togethers with friends and family.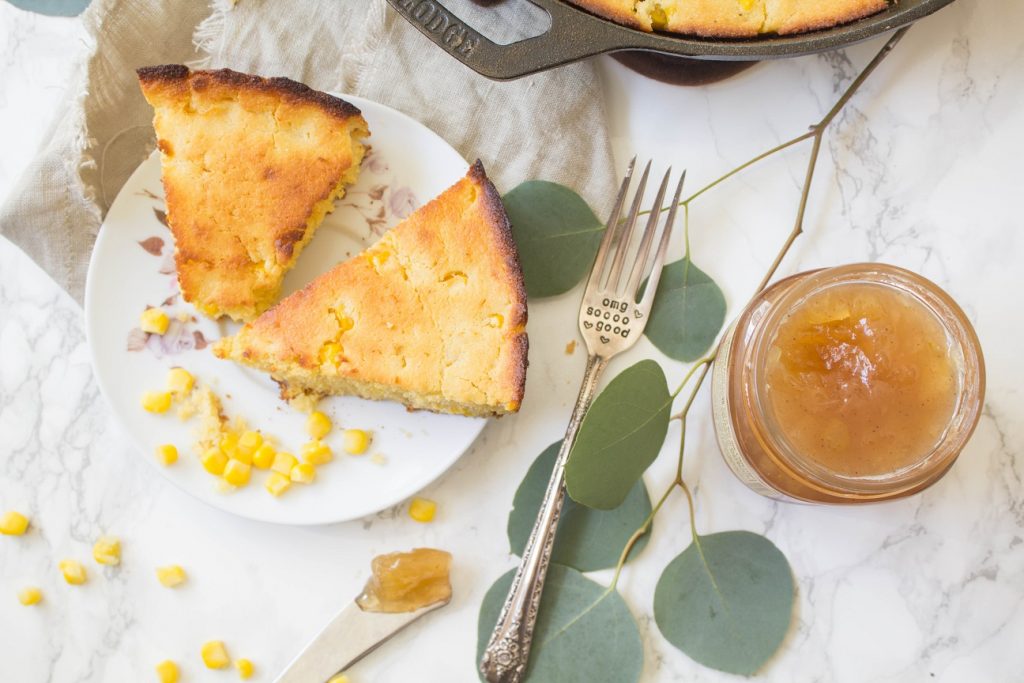 Cheesy Garlic Pull Apart Bread
Warm garlic bread with melted cheese in every single delicious bite. Crunchy on top and soft on the inside, this cheese garlic pull apart bread is perfect for serving guests.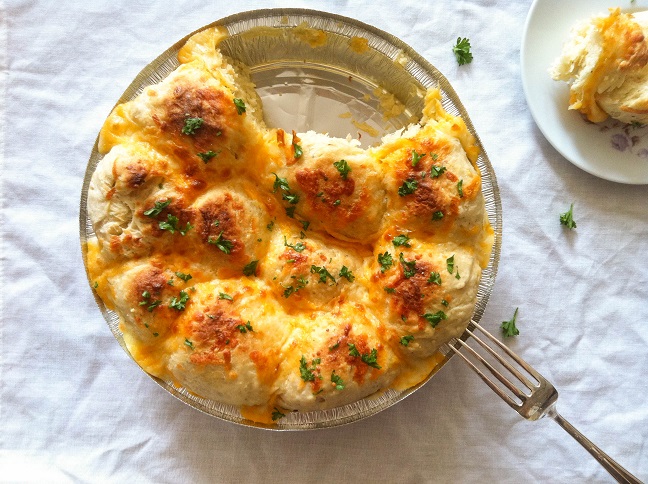 Chicken Pot Pie with Garlic Cheddar Biscuits
Creamy chicken pot pie filled with carrots, celery, corn, and peas then topped with garlic cheddar biscuits. This chicken pot pie with garlic cheddar biscuits is delicious and the perfect comfort food.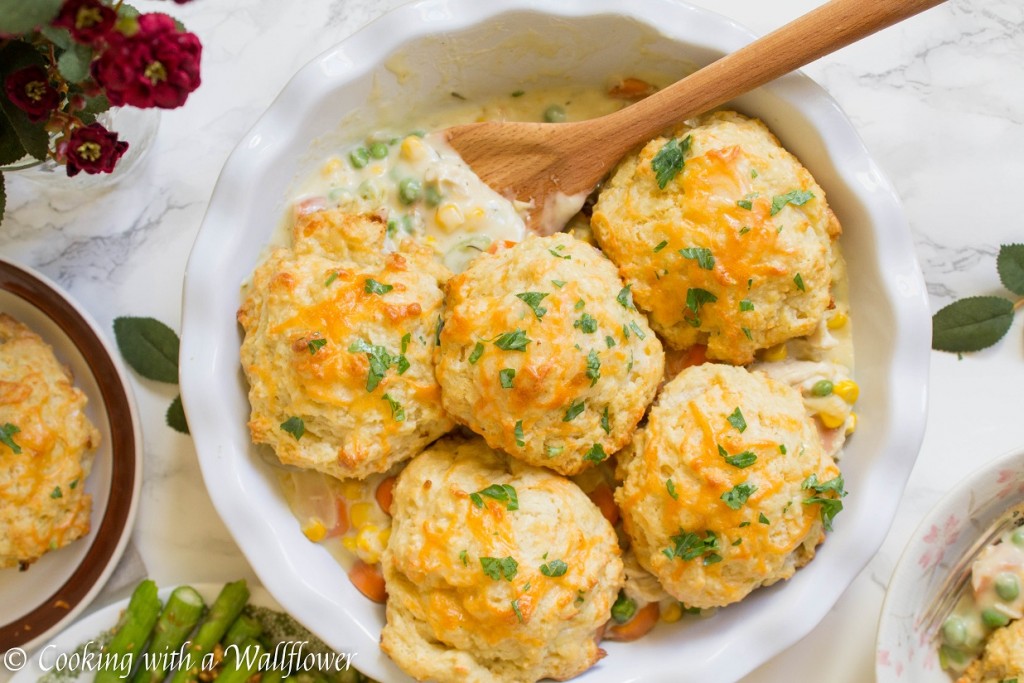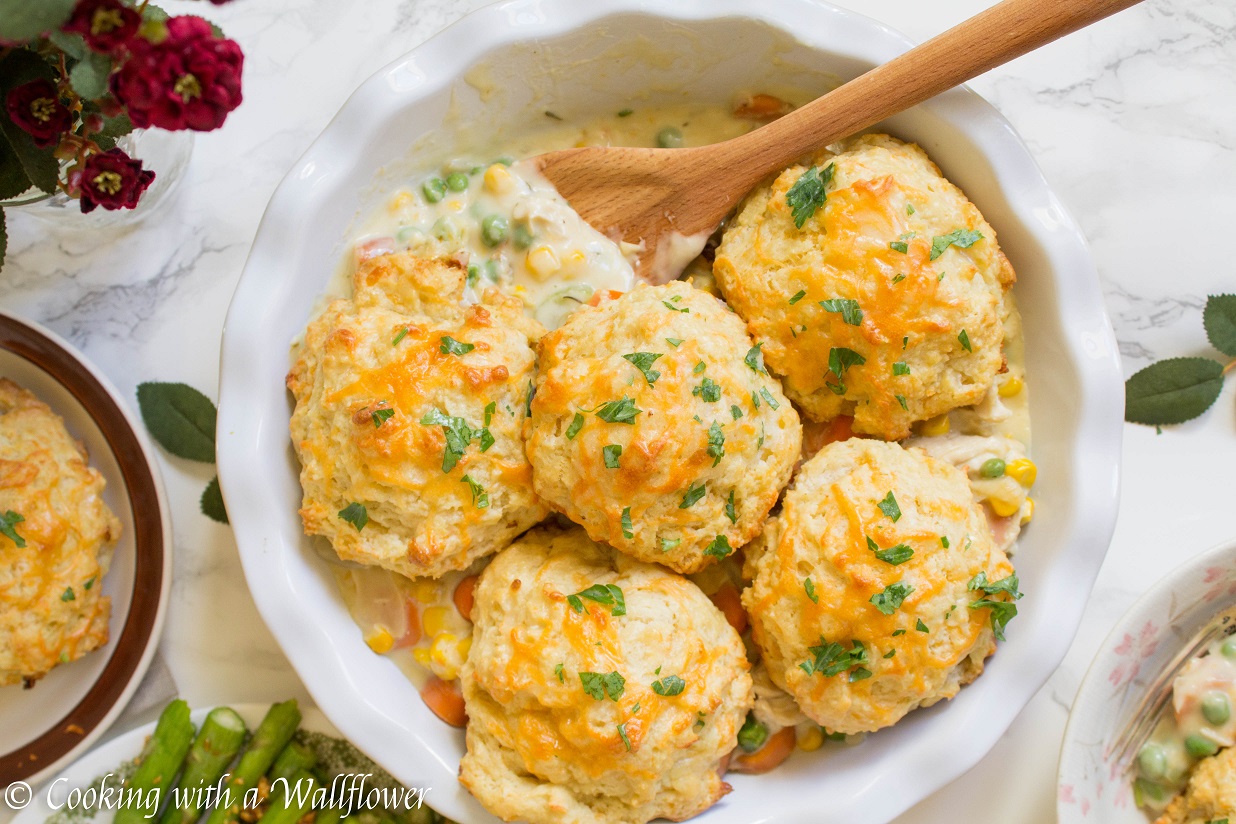 Cast Iron Skillet Cheddar Jalapeno Cornbread
Sweet and savory cornbread filled with whole corn kernels, diced jalapeno, and cheddar cheese. This cast iron skillet cheddar jalapeno cornbread is absolutely delicious.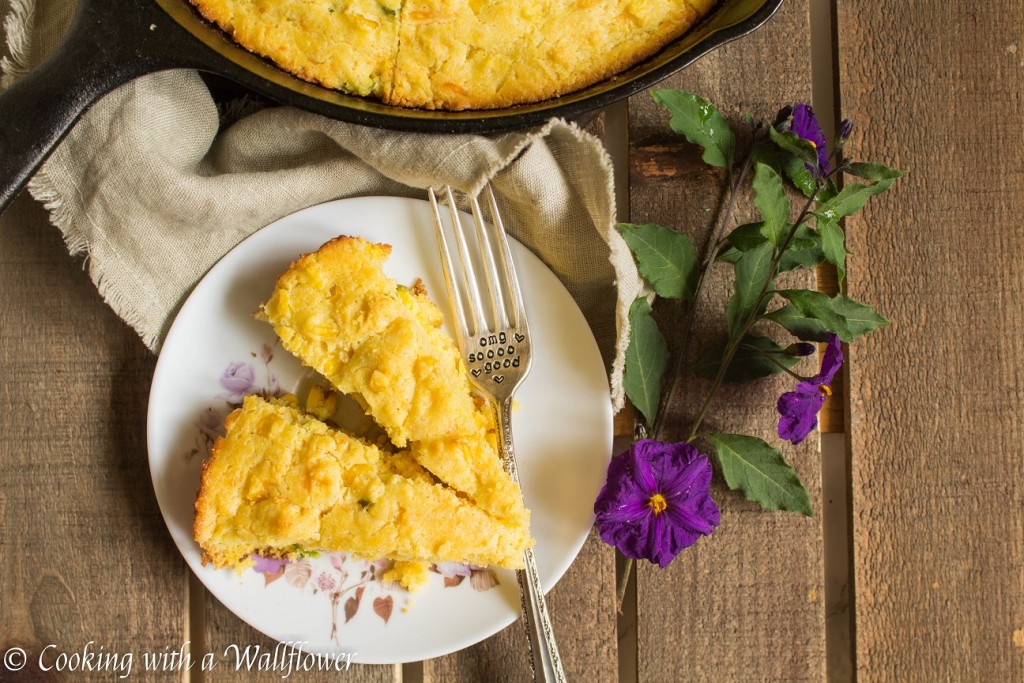 Double crusted pie filled with warm cinnamon apples and pears. This delicious apple pear pie is the perfect dessert for fall.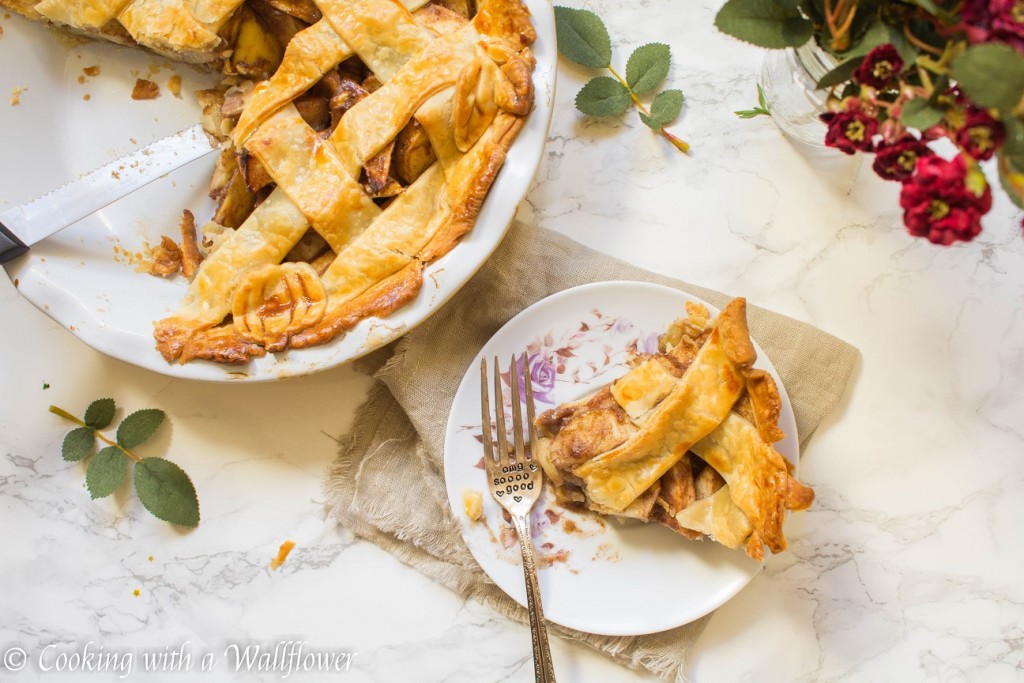 Sweet apples with tart cranberries baked in a double pie crust. This apple cranberry pie is so delicious and perfect for transitioning from fall to winter.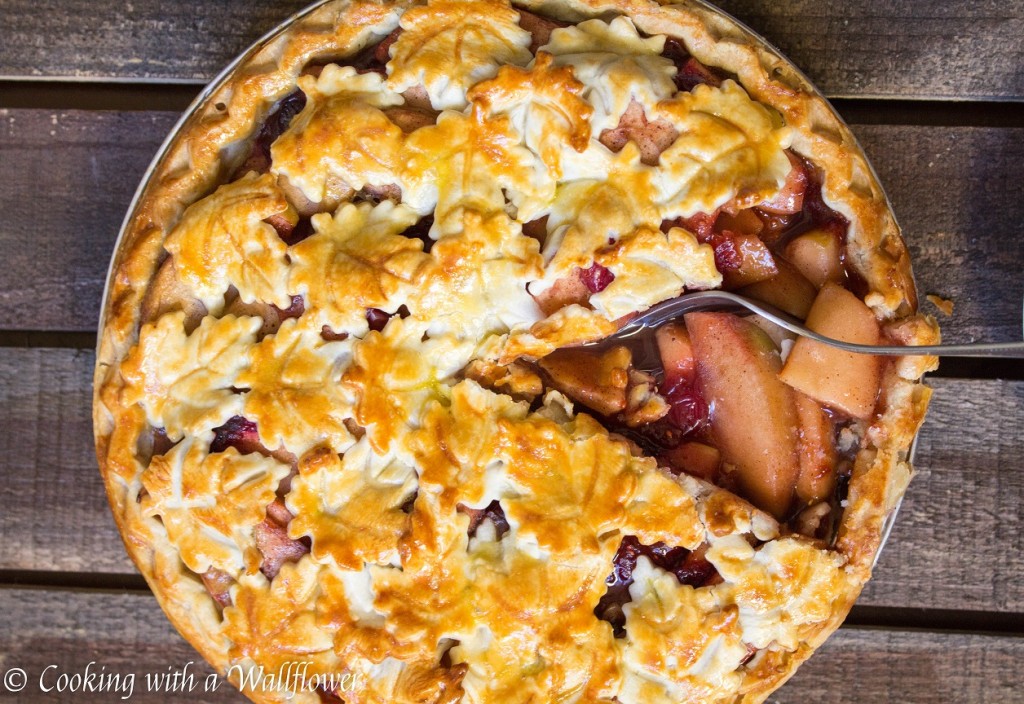 Fresh apples and pears cooked with cinnamon sticks, cloves, all spice, and nutmeg. This delicious slightly sweetened spiced apple pear cider is the perfect drink for fall.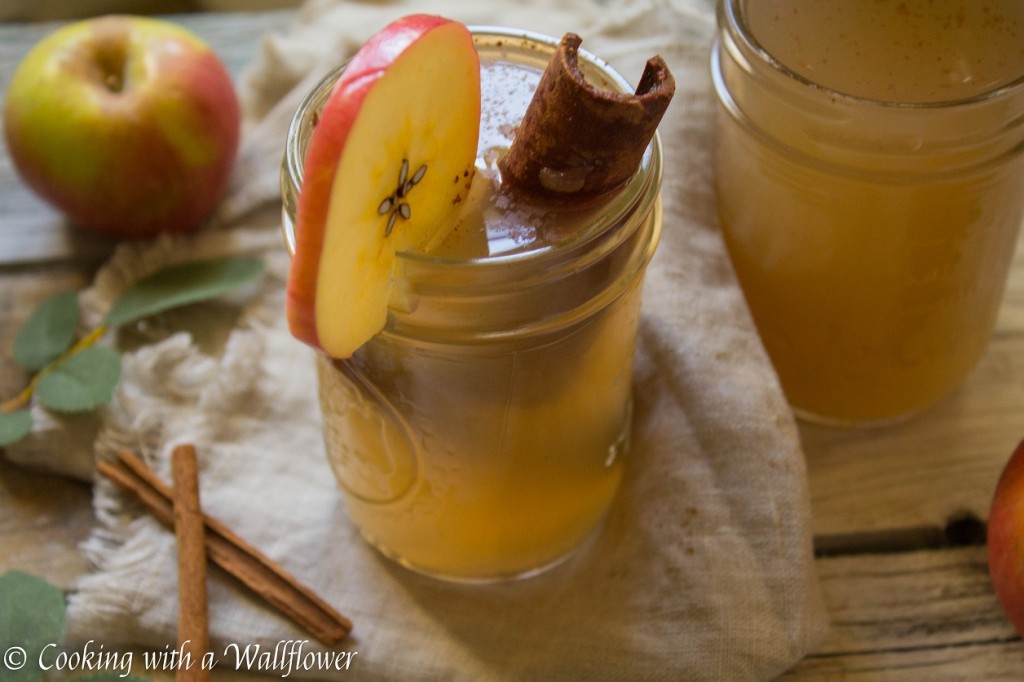 Fresh apple cider topped with bubbly champagne and cinnamon sticks. These apple cider mimosas are perfect for new year's day brunch!