Happy Saturday!
What are you doing this weekend?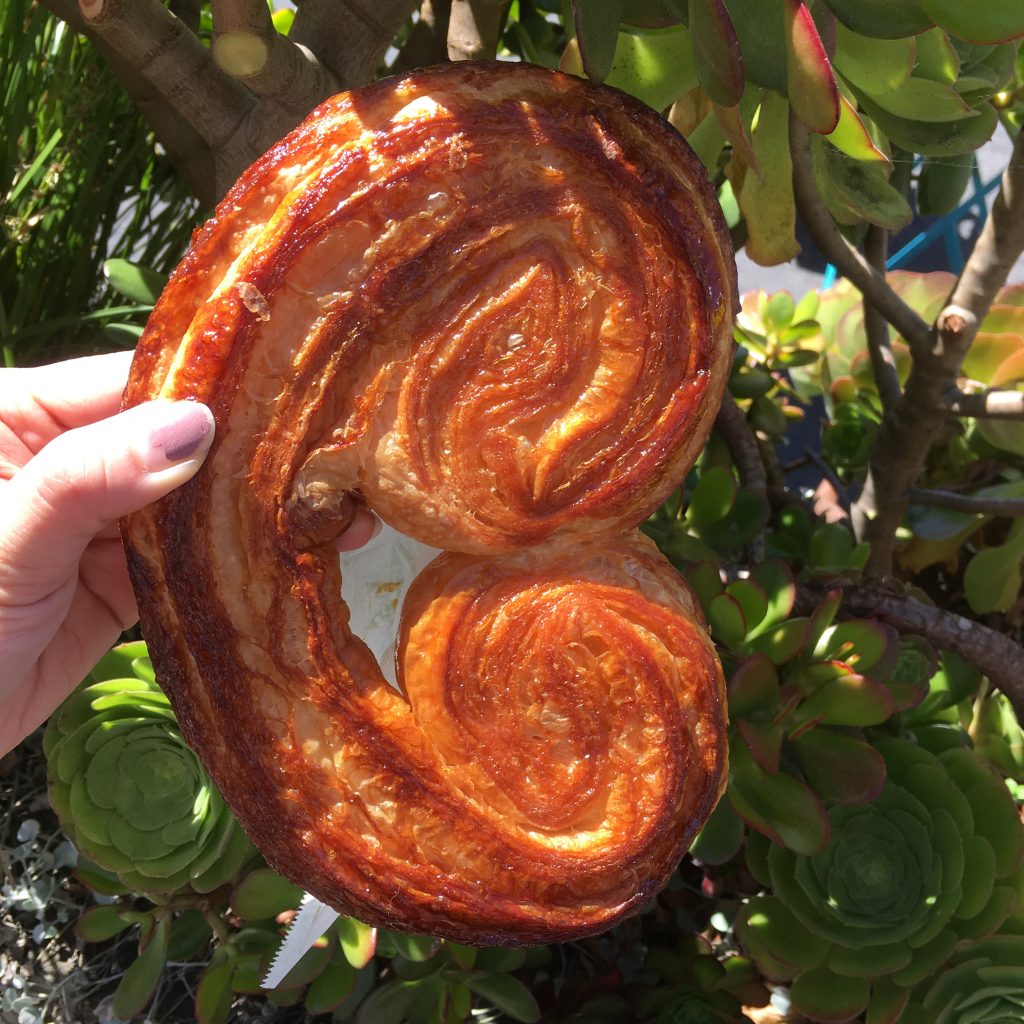 I was at the farmer's market the other day, and I came across a giant palmier. I just had to buy it. It was huge, and it was soo good. Definitely satisfies any cravings I might have for palmiers.
In this week's finds…
Omg! This triple layer roasted berry pinata ice cream cake! Seriously, how can you resist this cake?! Plus, it's perfect for summer.
I have a feeling that I won't be able to stop with just one of these Super Moist Chocolate Cupcakes. Don't they look soo amazing?
Brown butter scallops sound sooo good, especially in this browned butter scallop and burst tomato basil pasta.
How cute are these Watermelon Sugar Cookies? I didn't even know you can buy watermelon flavor to make these cookies!
This raspberry shortcake ricotta ice cream sounds sooo good. I mean, it's shortcake and ice cream! How can you pass it up?
These salted peanut butter ice cream bars sound so decadent.
Omg! This watermelon lime agua fresca sound soo refreshing and perfect for hot summer days.
I cannot wait to give this blt lettuce wrap with avocado ranch a try.
How delicious do these graham cracker cookies look?
This golden oreo peach cobbler ice cream sounds so delicious.
These red white and blue vanilla fudge are perfect for the 4th of July celebrations.
I'm such a fan of Korean food. And I love that I can make it at home. I think I could eat this chicken bulgogi for dinner every night.
I love the flavor in this watermelon pineapple mint mojito. It sounds perfect for summer.
This frozen strawberry cake looks so delish.
How delish does this peanut butter ripple chocolate chip cookie ice cream sandwich look?
Oh my gosh. This bourbon butterscotch ice cream sandwich