My younger cousin, Laina, visited us from New Orleans the past week so we've been taking her out to do some sightseeing, and of course, a ton of eating.
But one of the things she really wanted to do is visit the Golden Gate Bridge and take tons of pictures. So we took her there, two days in a row. You get to see how different the weather can be in SF in less than 24 hours.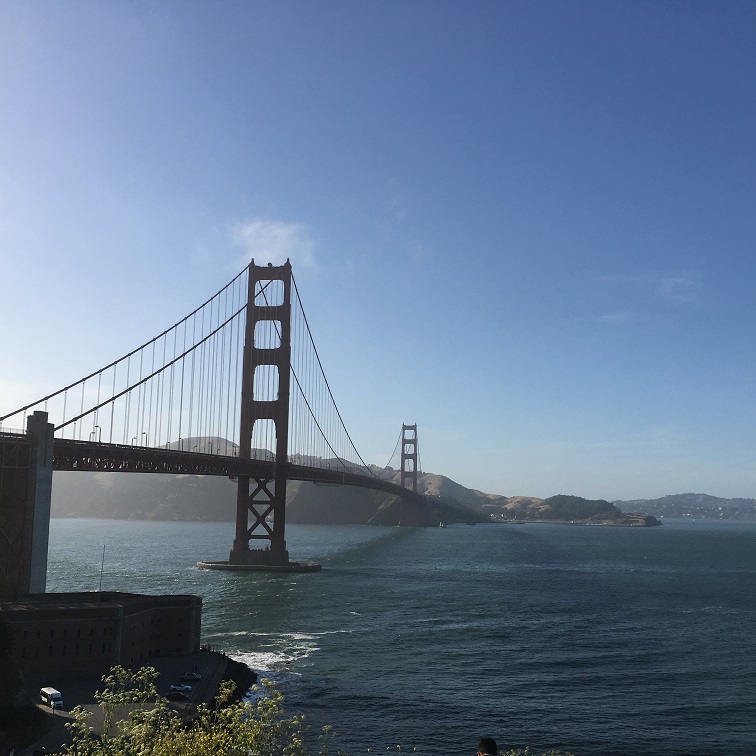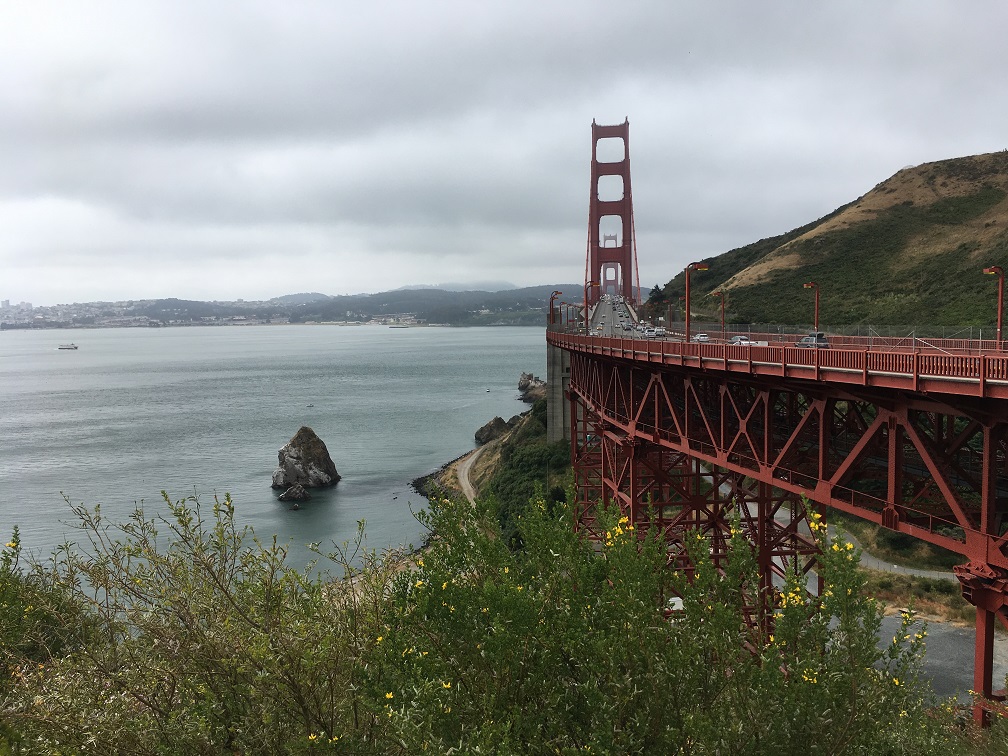 In this week's finds…
How delicious does this spicy maple grilled chicken sandwich with smoky bacon corn sound? I seriously feel like this could be my lunch for days. I mean smoky bacon corn!
This roasted pineapple whipped ricotta toast with sea salt sounds soo delish.
I love that with summer comes all the berries and stone fruit. Which means it time to feature those berries and stone fruit in our food and dessert, right? This blueberry brown betty sounds like the perfect summer dessert and a great way to use up all those blueberries.
This brunch bruschetta bar <3 Doesn't it just look amazing? Why can't every morning start like this?
And what about this taco bar? Can you tell that I love DIY stations? They're just so much fun to eat.
This fresh mint cookies and cream shake sound so decadent and delicious.
I love pound cake and this raspberry swirl pound cake sounds soo good. Plus, you can make your own so you can have it any time you want.
As if brownies aren't decadent enough, these brownies have swirls of peanut butter!
This sticky baked chicken bites in honey sriracha sauce sounds like the perfect dinner.
I think this creamy lemon garlic chicken would be perfect a weeknight dinner. Leftovers would be great for lunch too.
It's definitely popsicle season. These strawberry popsicles with chocolate drizzle sounds soo refreshing, especially for a hot summer day.