I absolutely love the late spring and summer season. There are so many different fruits. I especially love all the strawberries that are now available at the farmer's market. After all the rain we had this past winter, the strawberries are seriously huge. So of course, I could resist buying a few baskets to take home with me.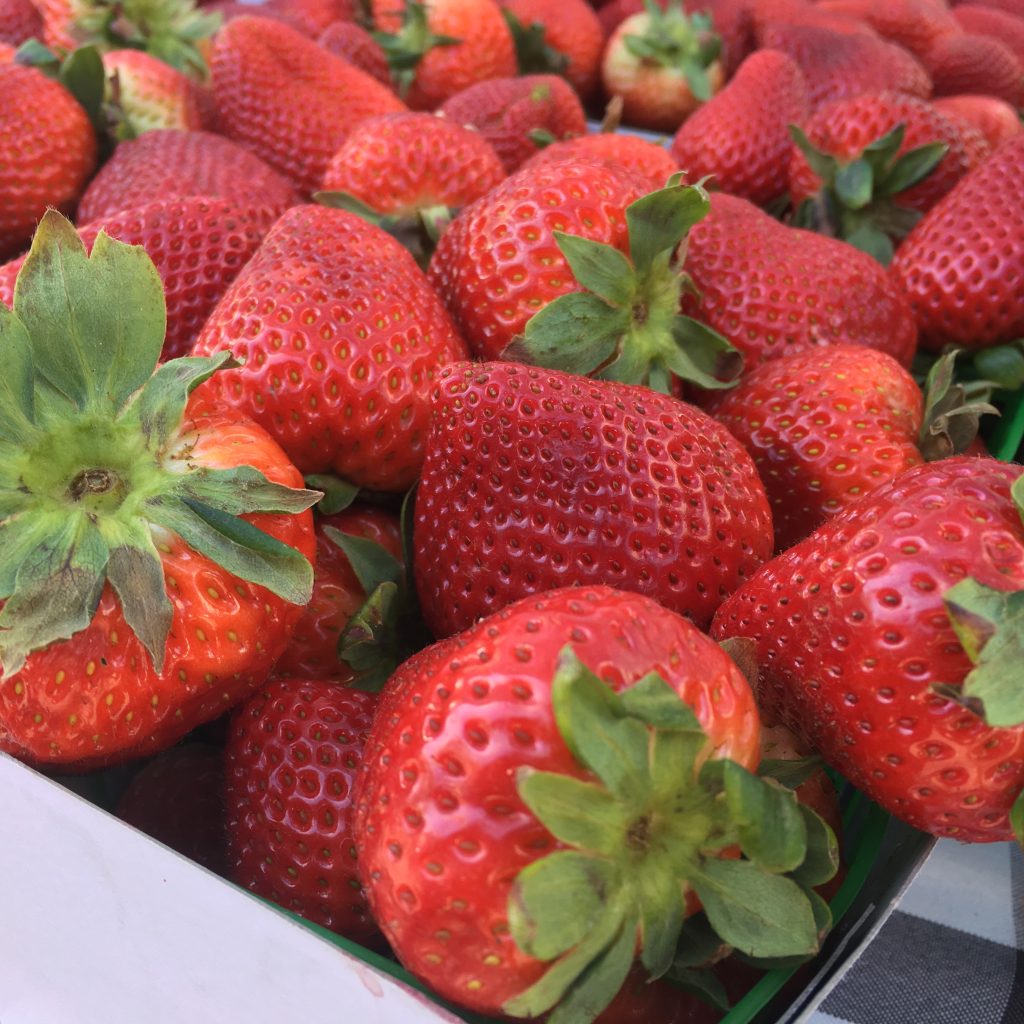 In this week's finds…
As the weather gets warmer, and the season for grilling and for picnics begin, we definitely need side dishes. Like these pasta salads.
How delicious does this caprese burrata garlic bread look? It would definitely be perfect for summer entertaining, don't you think?
If you haven't noticed already, I've been obsessed with dragonfruit lately. And this blueberry dragonfruit smoothie sounds absolutely amazing and perfect for summer.
I'm such a huge fan of chopped salad, and this southwest mango, kale, and quinoa chopped salad sounds so delicious. How could I resist a salad loaded with ingredients?
Oh my gosh! How cute are these coconut chocolate mousse filled strawberries? They would be the perfect snack.
With summer just around the corner, I'm ready for summer treats, like these rainbow frozen yogurt pops.
These jam cocktails look simply amazing. Plus, it doesn't require extra work to make the simple syrup. You're using jam to sweeten your cocktails.
If you're looking for a dessert that will impress, you might want to try this fennel pollen panna cotta with honey and caramelized white chocolate. It looks soo delicious.
Omg. How delish does this coconut praline carrot cake with cream cheese frosting look? All those layers!
These strawberry tequila sunrise would perfect for summer.
This chorizo with chickpeas mash and strawberry jalapeno sandwich looks sooo good.
This chocolate french toast casserole would be great as weekend brunch.
Need a delicious starter idea? I think this brie pear and walnut bites would be perfect for that.