Less than two weeks ago, my family and I traveled to Denver for my cousin's graduation. Since I have never been to Denver before, I thought it would be the perfect time to explore Denver and the surrounding area. It was such a fun few days, and now I really want to go back.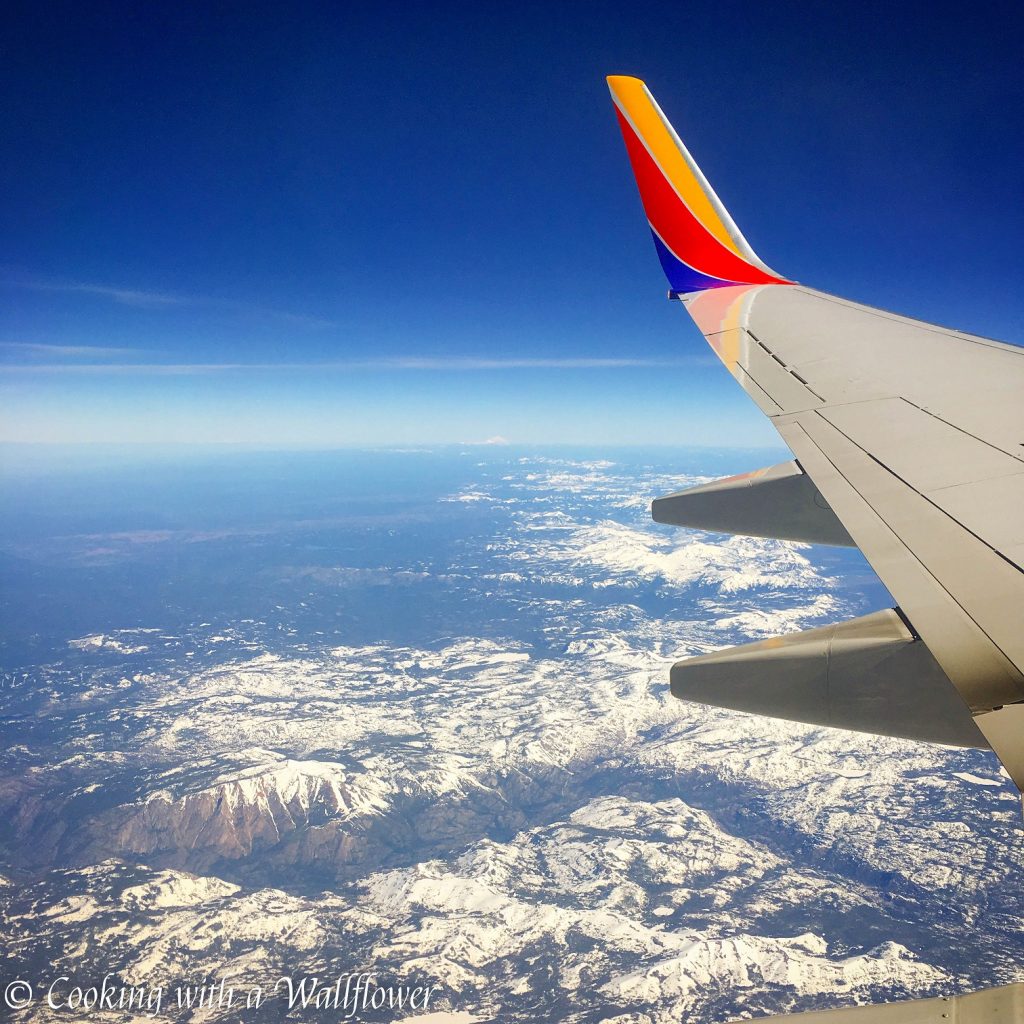 I took so many pictures while in Denver so I'm splitting the trip into different days. =)
Packing for Denver was a pain. Every time I checked the weather forecast, it continued to change. Most of the week was sunny, but that first day? It switched between snow and rain. I ended up overpacking and wearing a set of boots just in case it snowed. Which it didn't.
We left SF early in the morning so that we could still have the day to explore Denver.
Arriving in Denver, we got our rental car and went directly to our AirBnb house. I actually have never used AirBnB before, but with so many of us, I thought it would be more comfortable as well as cheaper to get a house than multiple hotel rooms. It was just a difference of $25 a night, and it was so worth it. The house was soo dreamy.
What do you think?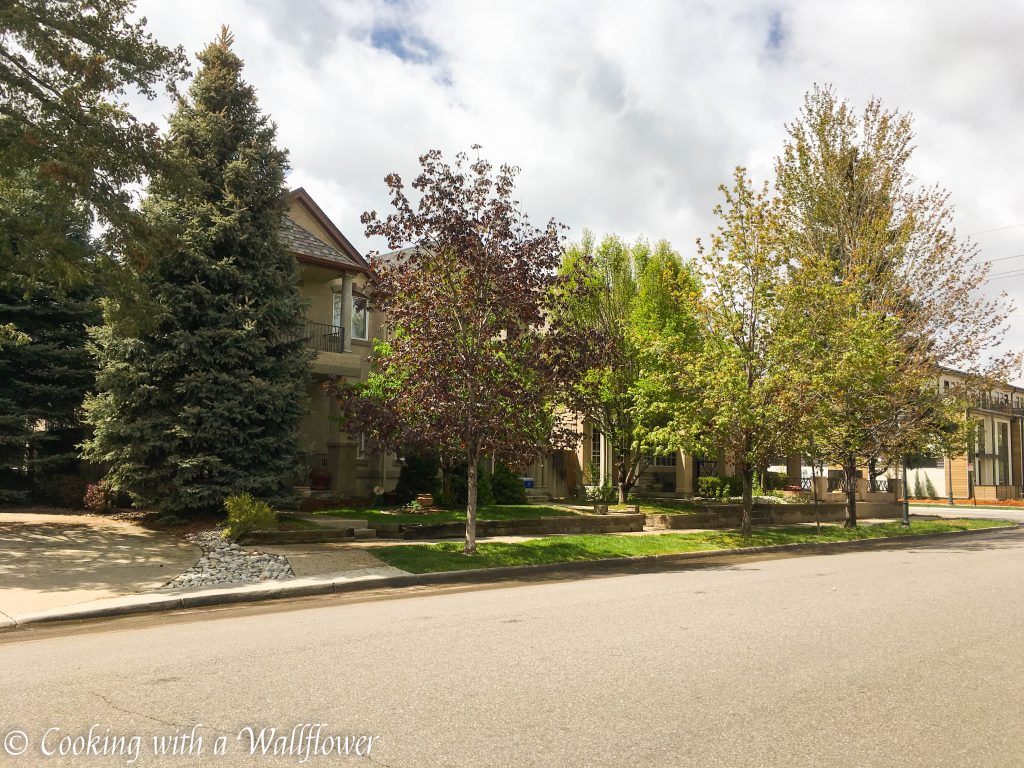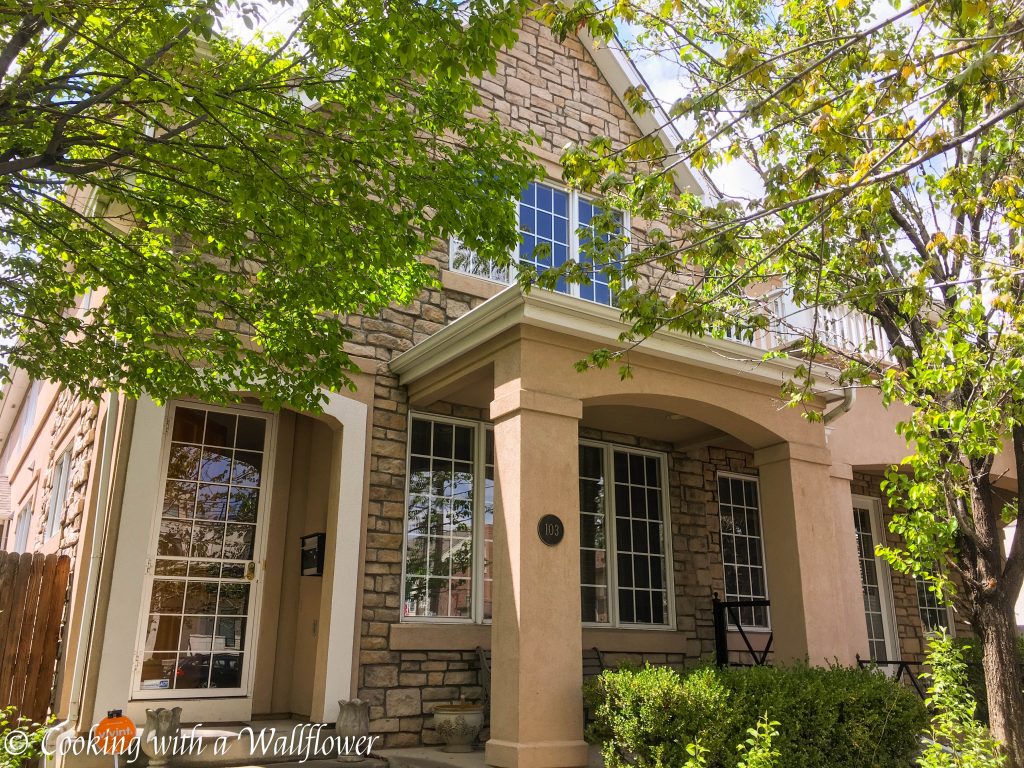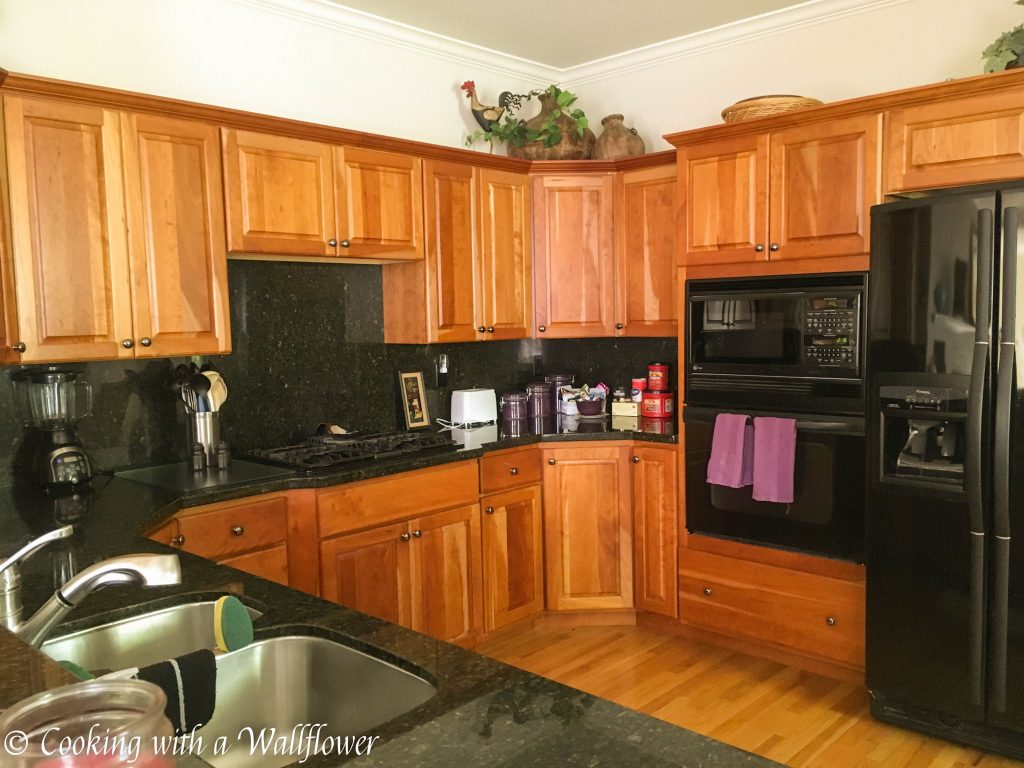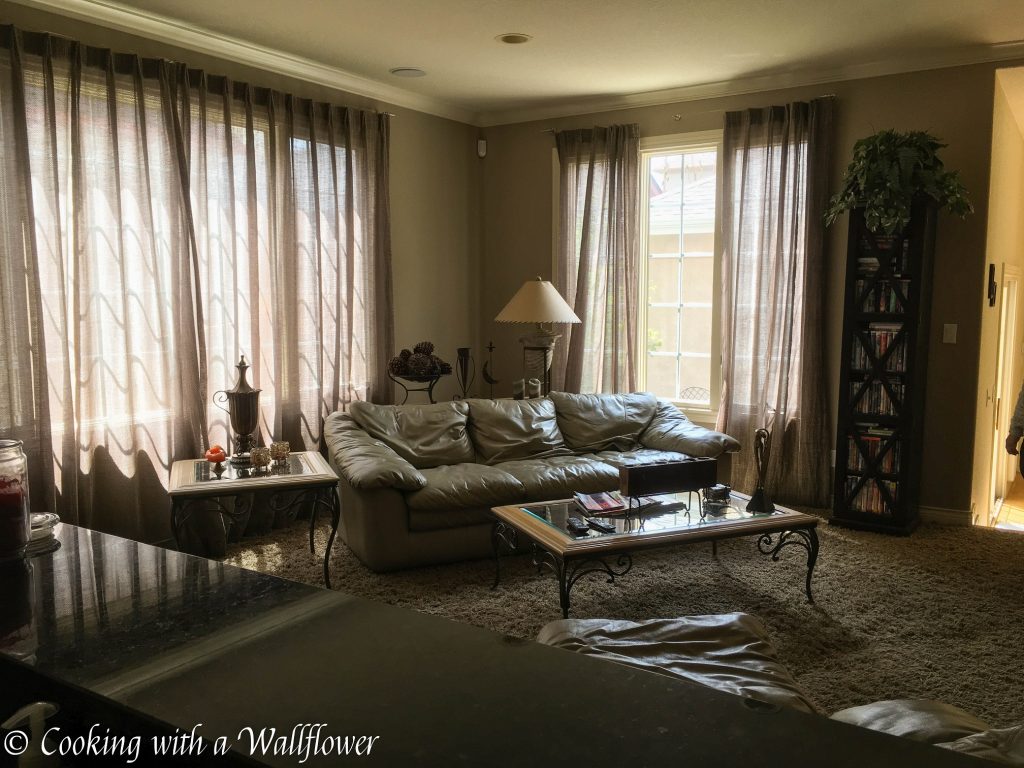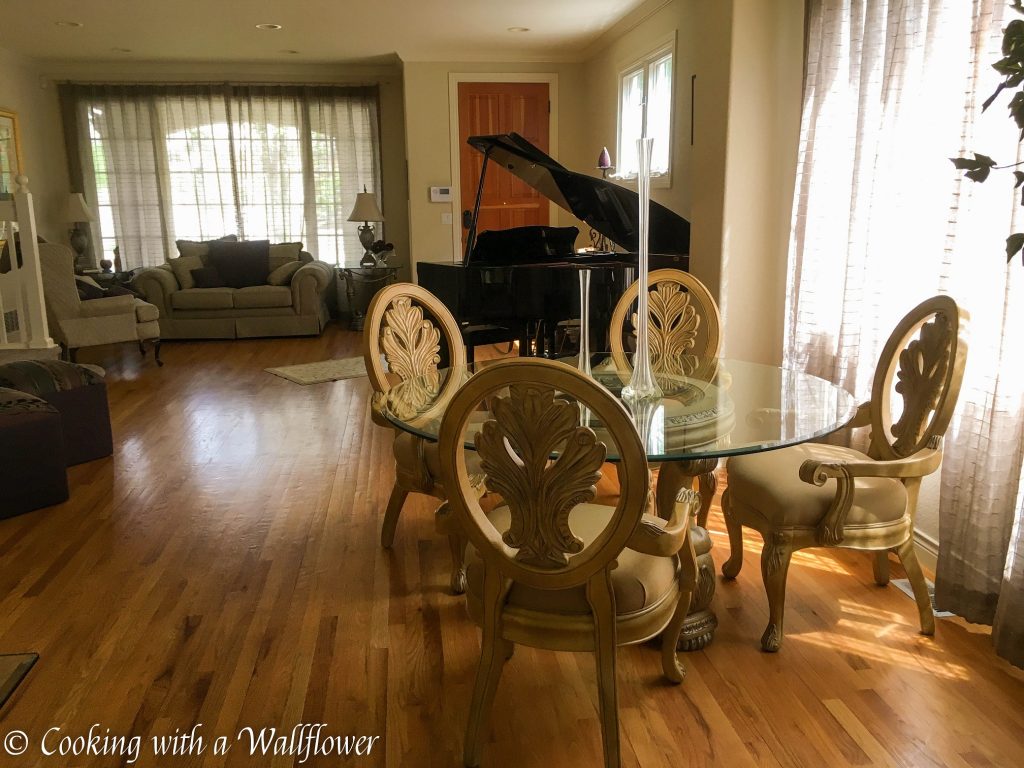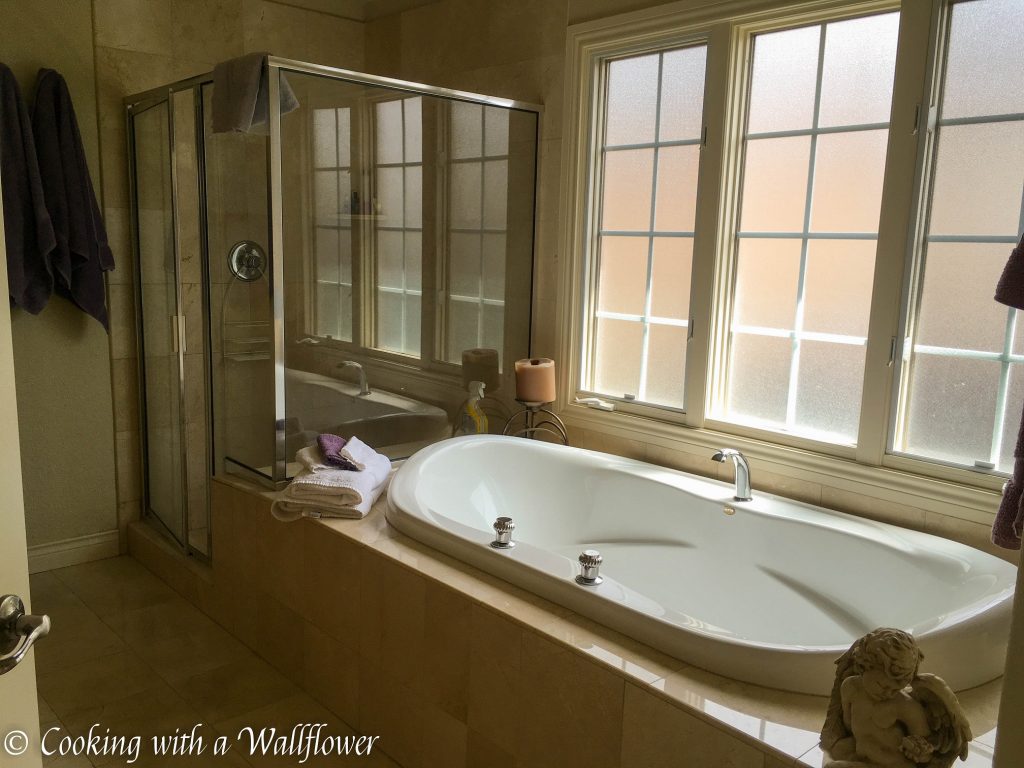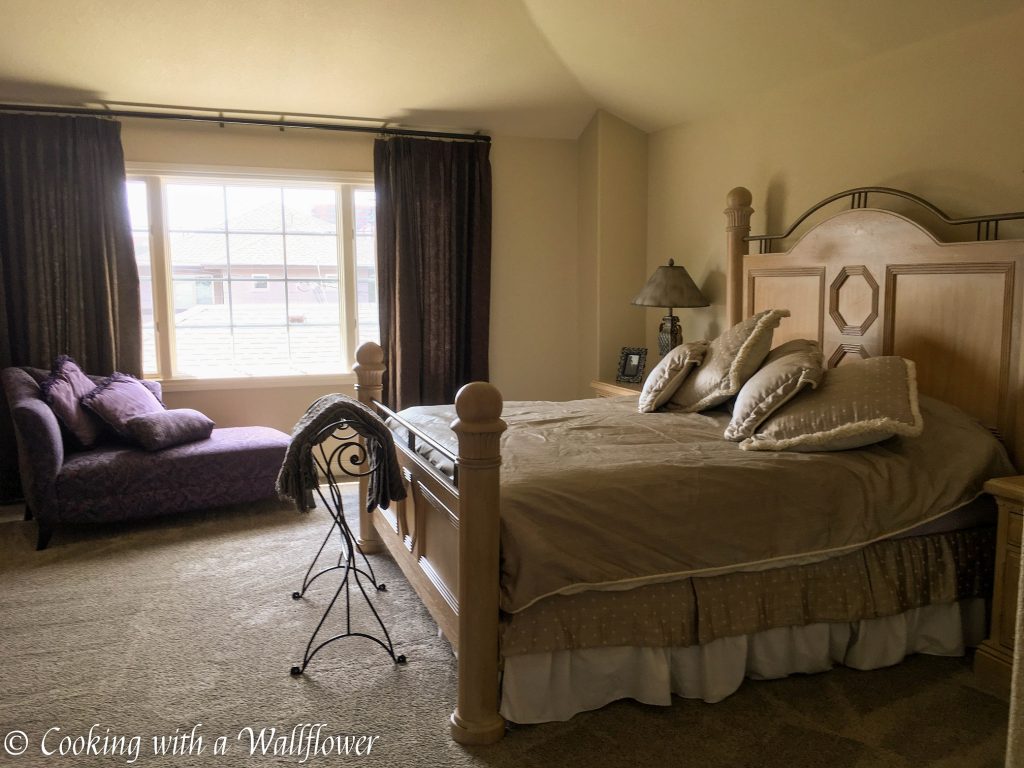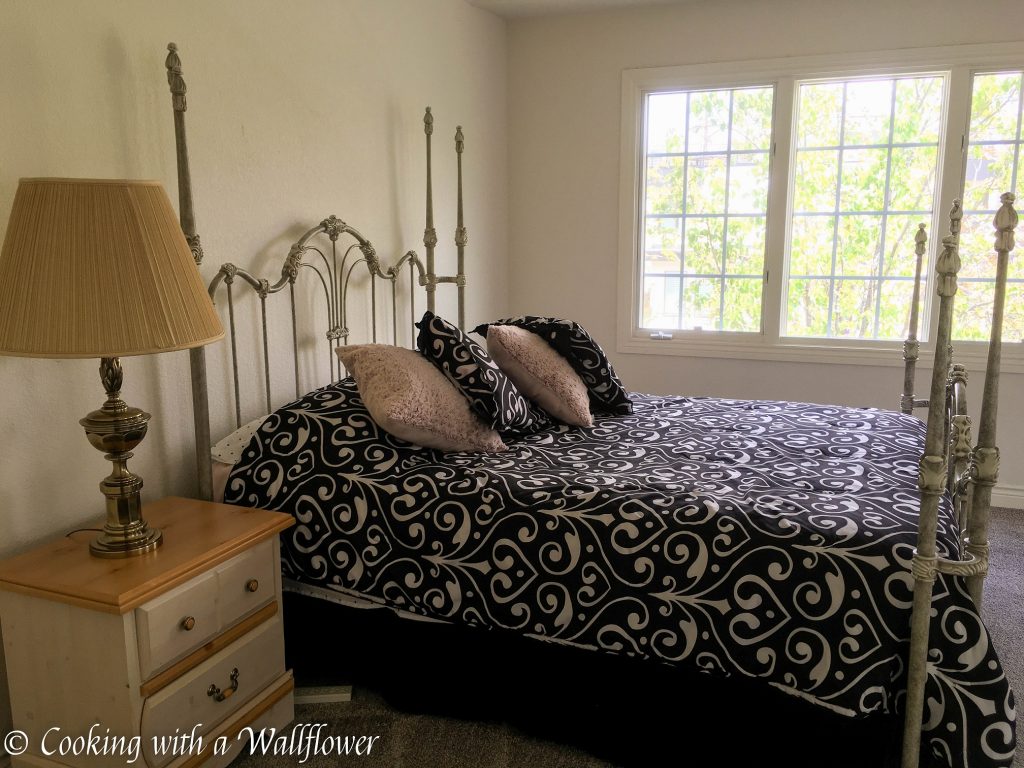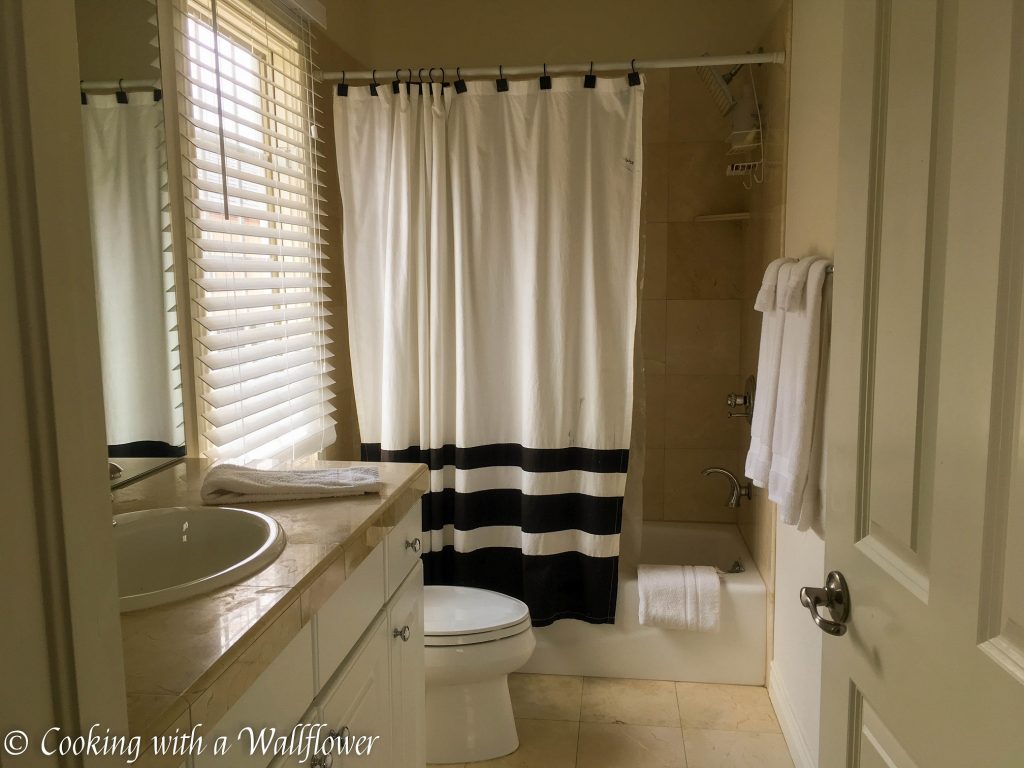 After we dropped off all our luggages and picked our rooms and beds, we went in search of food. What's new though? We're always looking for food. lol
My cousin Linda recommended walking through the Denver Central Market. I love food halls where several restaurants are located in one big common area, and you have so many different options.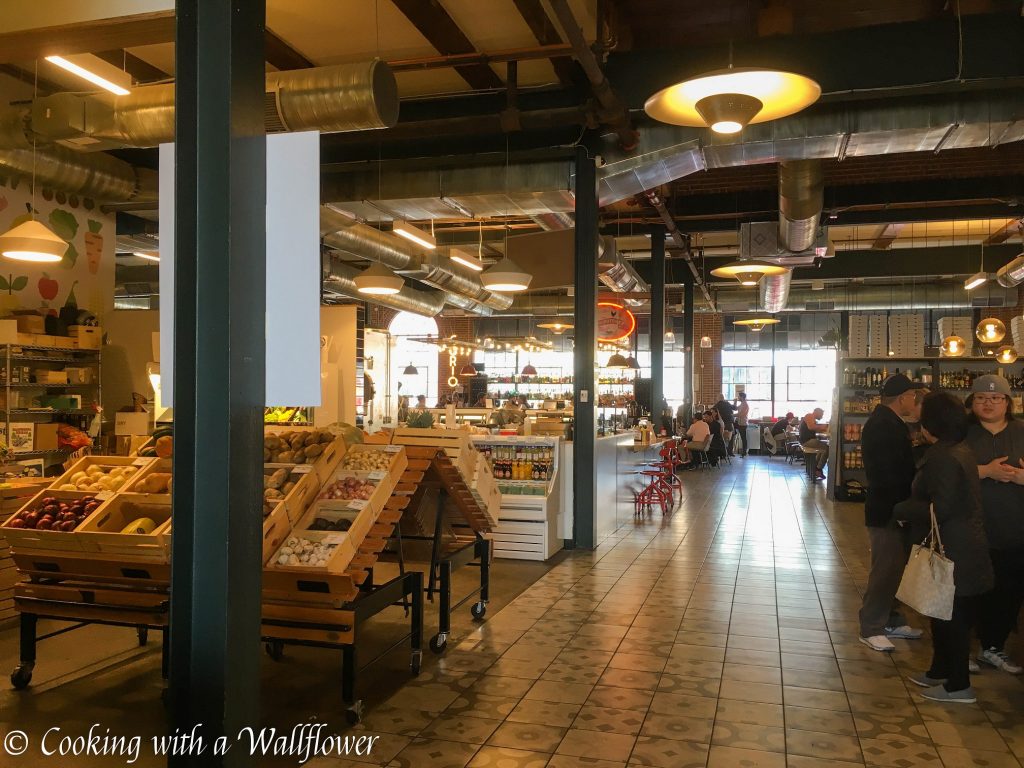 We decided on getting a "snack" from SK Provisions. But let's be honest, our snack is really another meal. We tried two different sandwiches: the East Coast sandwich, which is ciabatta filled with porchetta, ricotta, broccoli rabe, and cherry peppers, and the West Coast sandwich, which is ciabatta, porchetta, mustard herb spread, caramelized onions, and arugula. With a side of fries and chicken tortilla soup.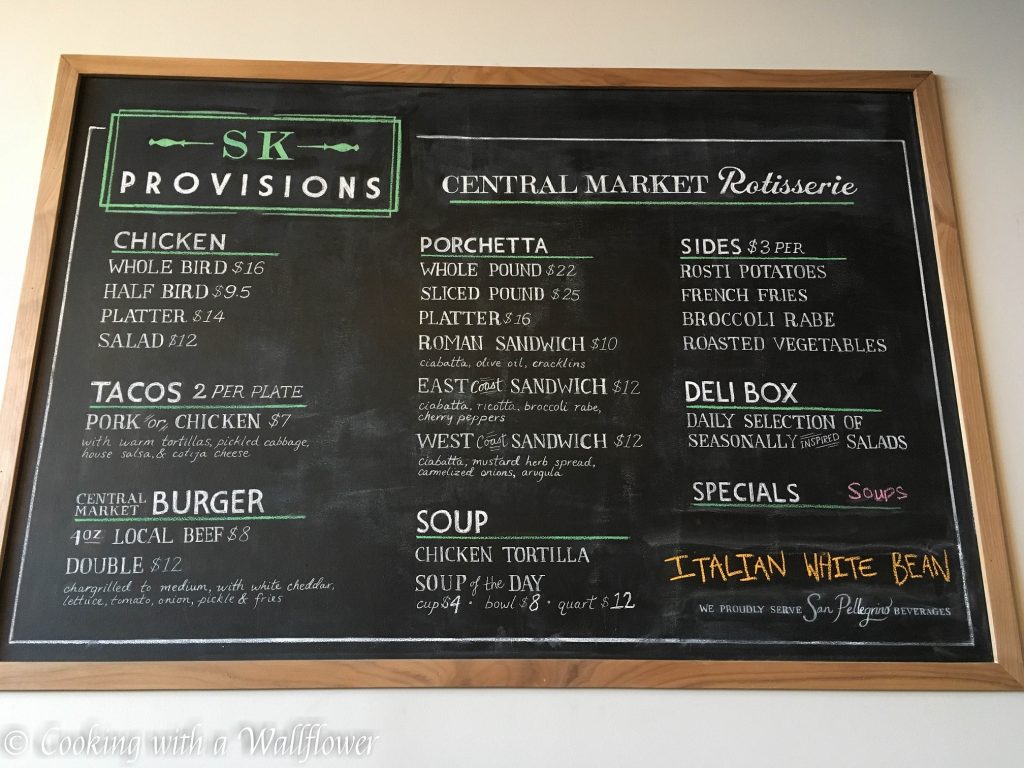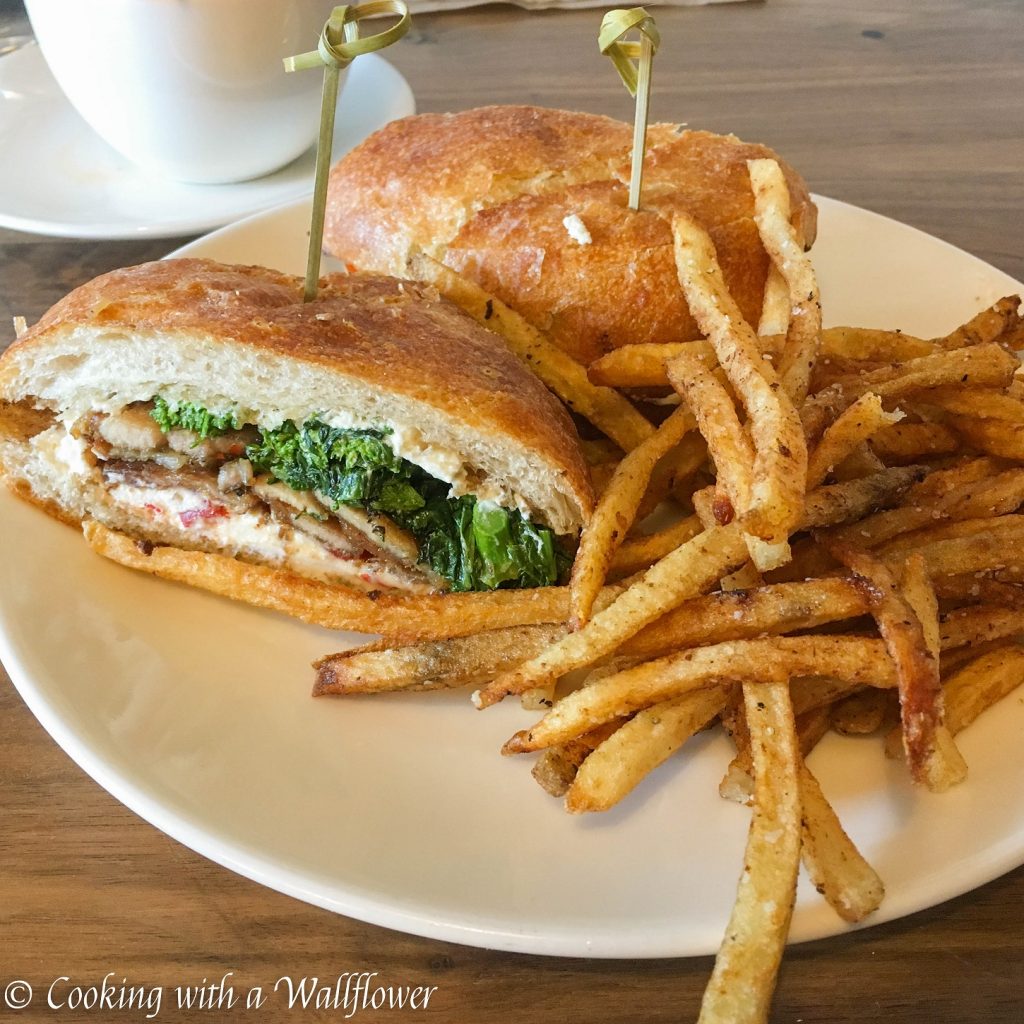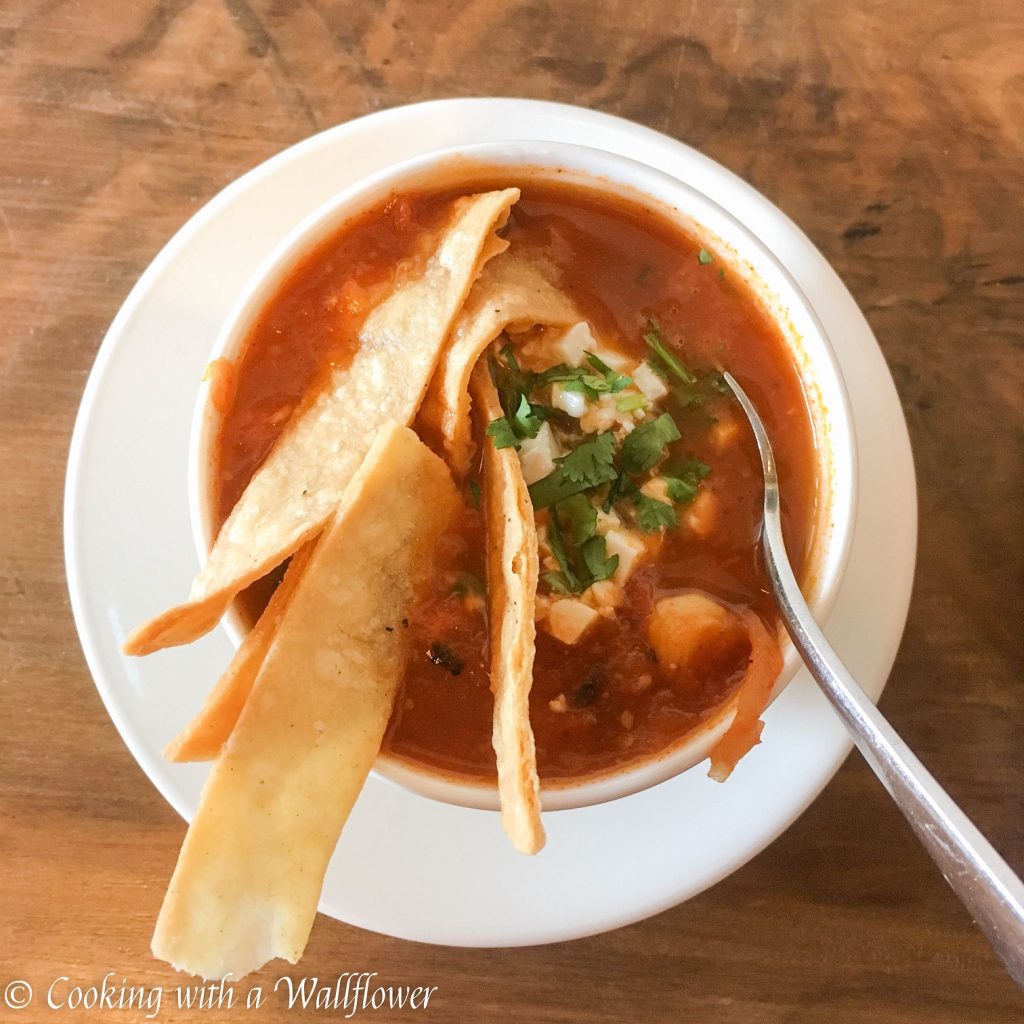 We might have also gotten a cherry miso with chocolate freckles ice cream cone from High Point Creamery, which is also located in the marketplace. You know, another snack. =)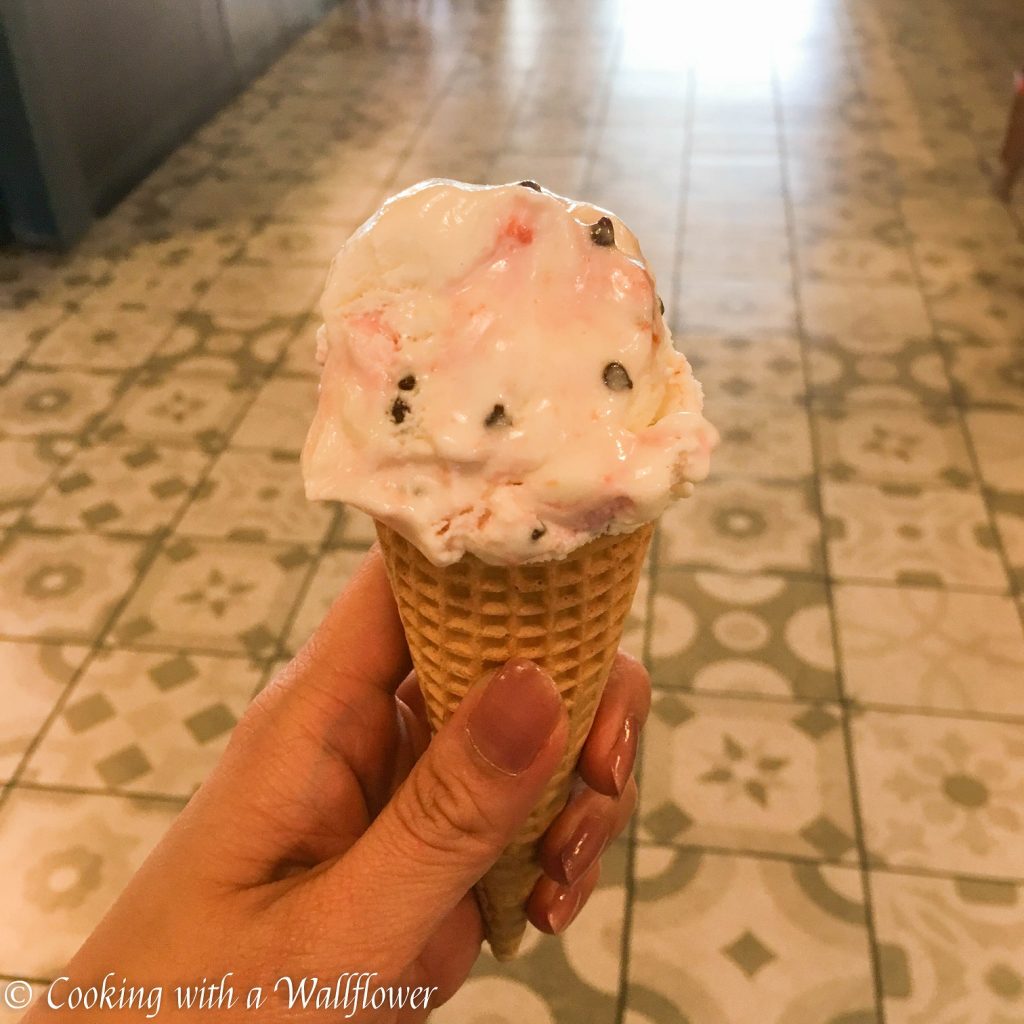 Our next stop was Stem Ciders so that we could try different hard ciders. I don't usually drink alcohol, and when I do, it's usually fruity cocktails. But since we were in Colorado, and they were known for their breweries, Ithought I'd try a little of everything. We bought two flights of hard ciders. I liked the pear apple cider the most.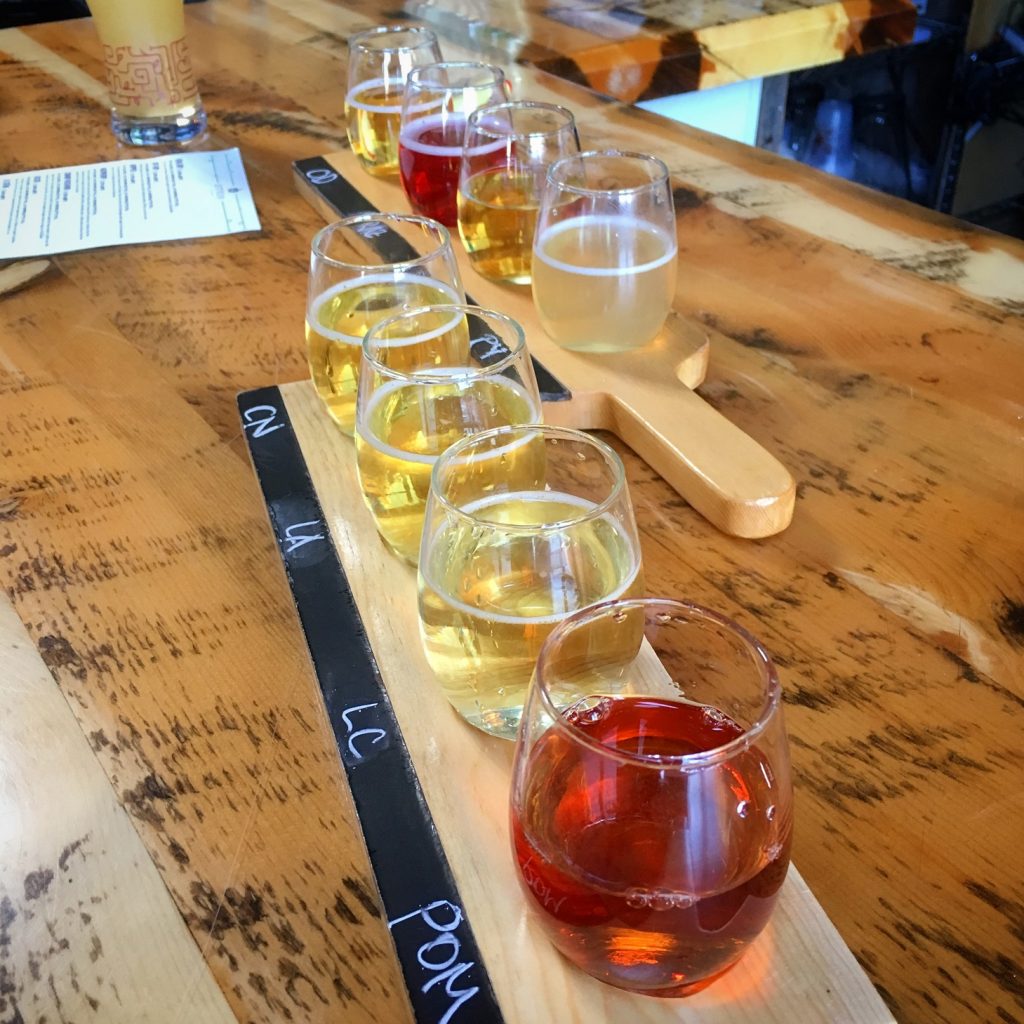 Then, it was dinner time. How we manage to fit all that food in, I will never know. But honestly, that's how we always travel. Our schedule revolves around food.
Our dinner was family style at Work & Class. The food was sooo good. I'm going to need to figure out how to remake these dishes.
We ordered so many dishes.
Peppers 5 Ways. I've always wanted to try shishito peppers, and this dish had it. Now, I'm hooked.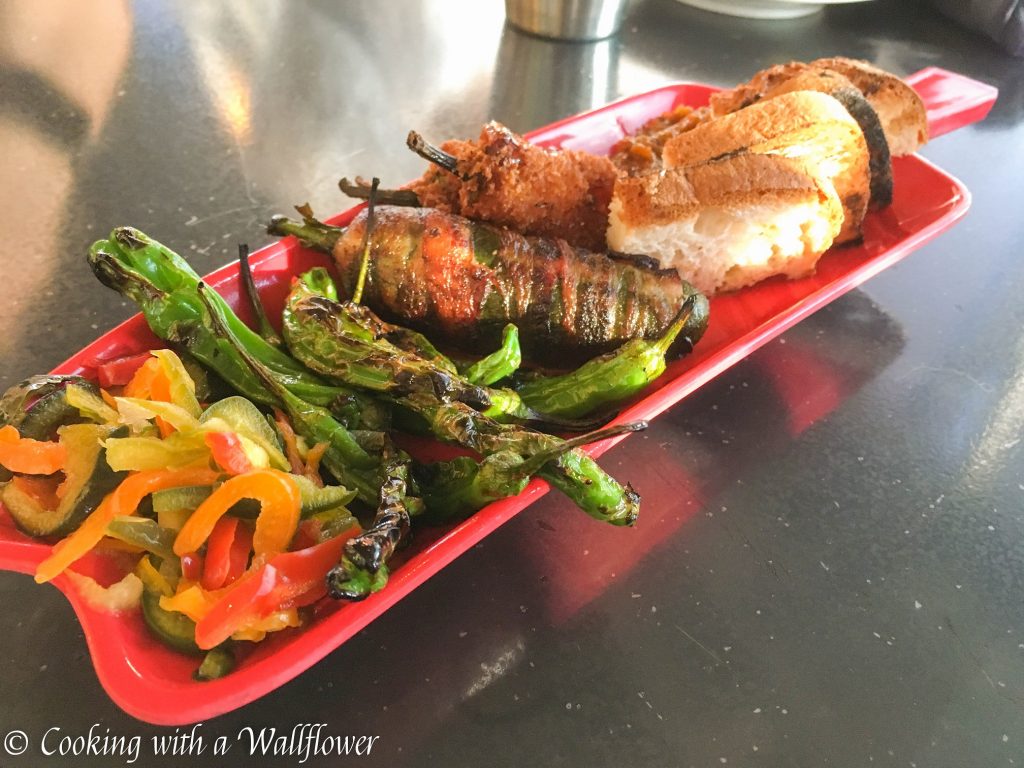 Fried Sweet Plaintains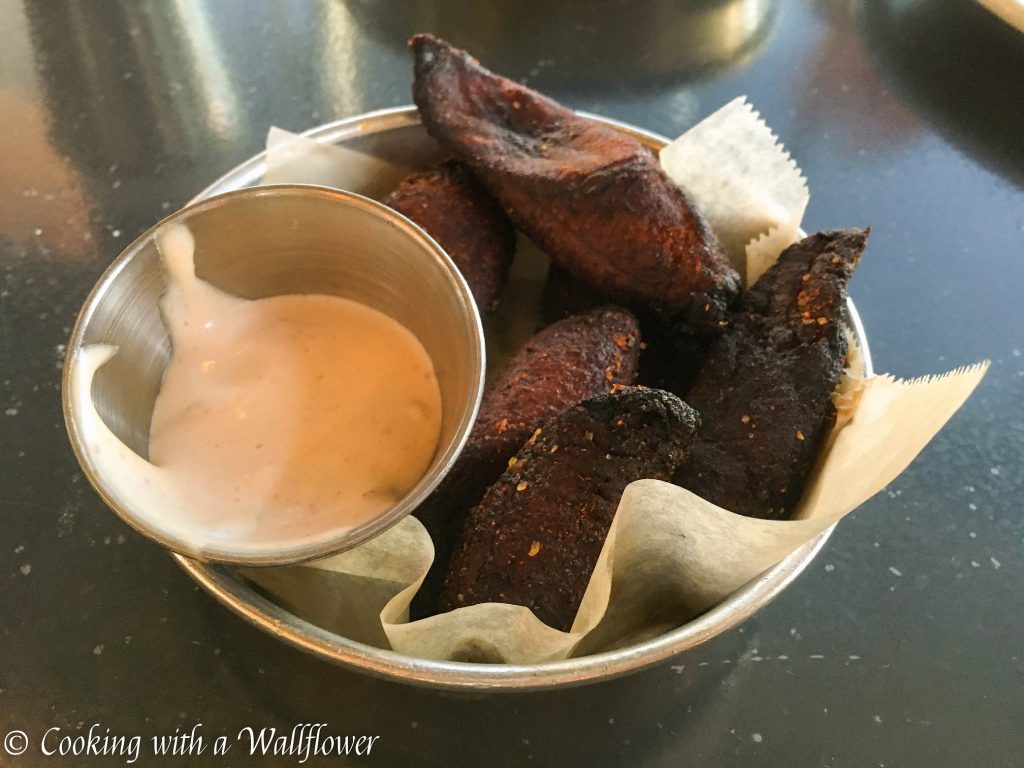 Blue Corn Mushroom Gravy smashed Potatoes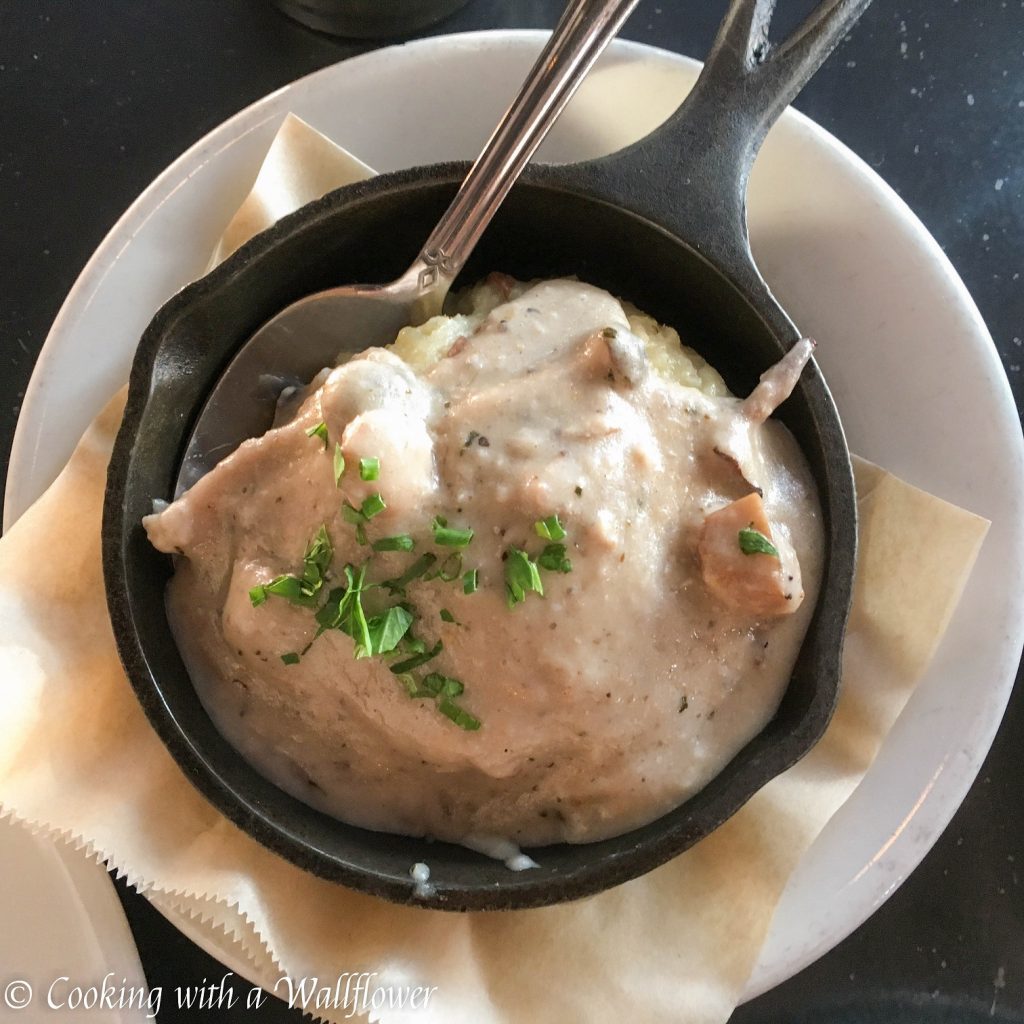 Hibiscus Grapefruit Lemonade. It was supposed to be alcoholic, but after that hard cider tasting, I needed a break from alcohol. But this hibiscus grapefruit lemonade was so good. I'm going to have to make this!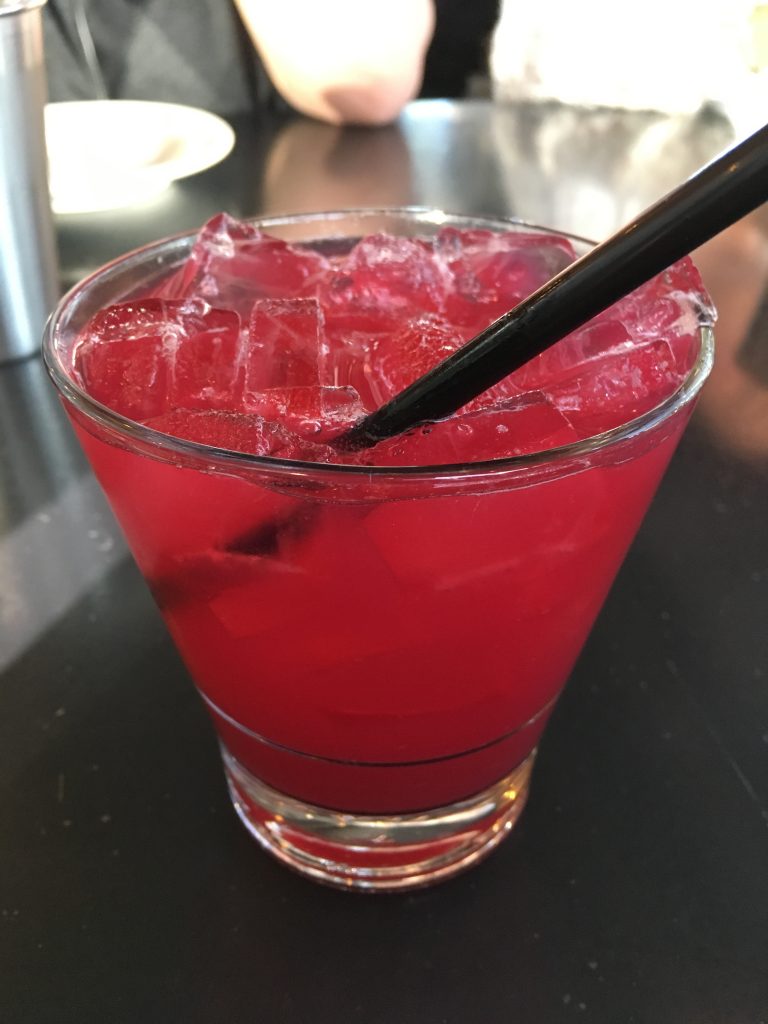 Pork and Duck Meatball over Grits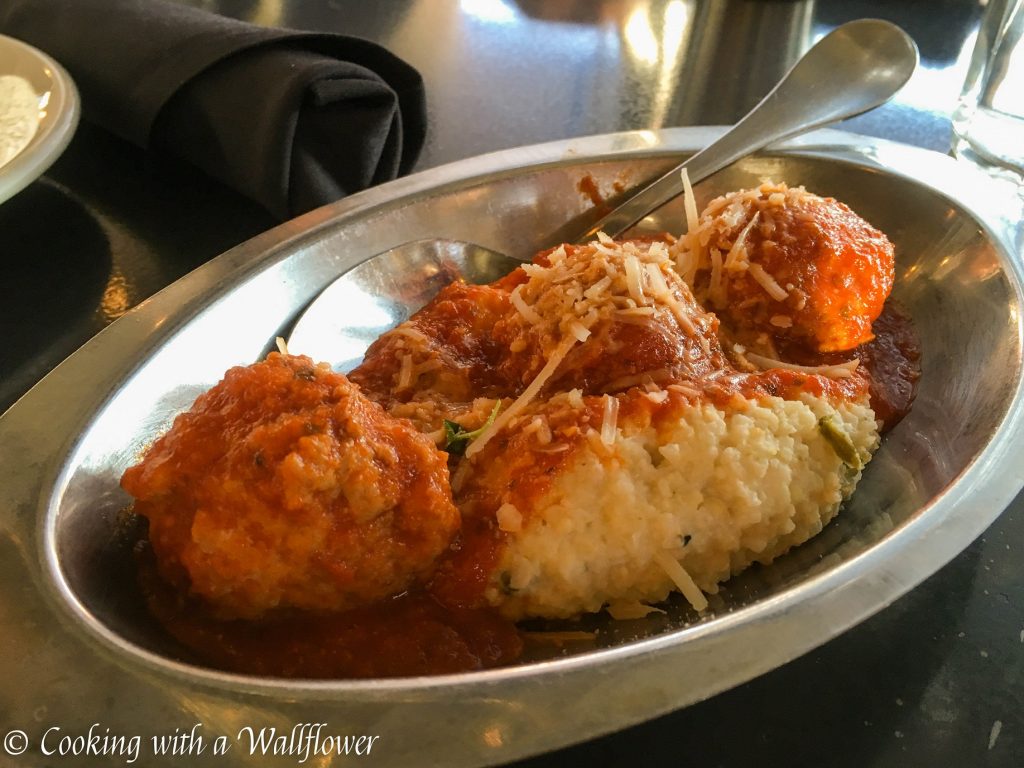 Cajun Spiced Rotisserie Chicken.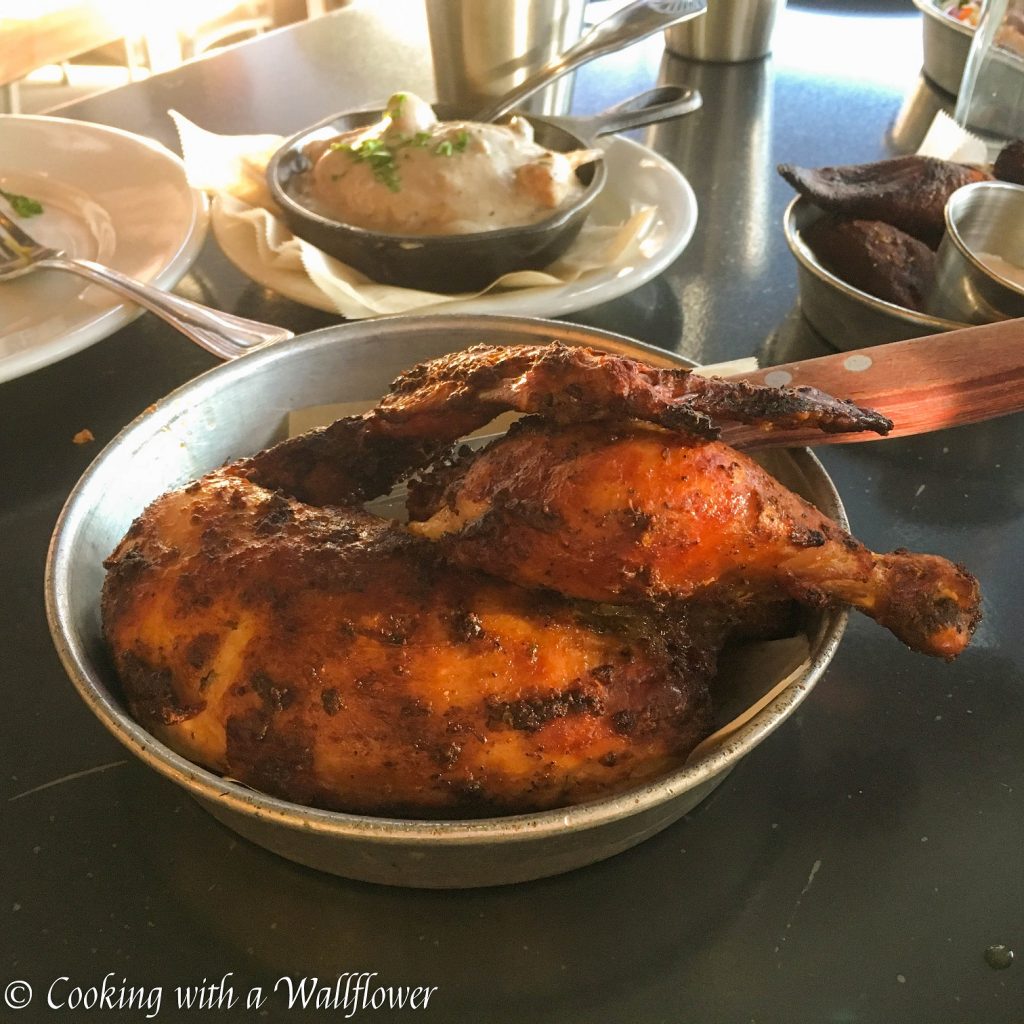 Cochinita pibil (red chili braised pork)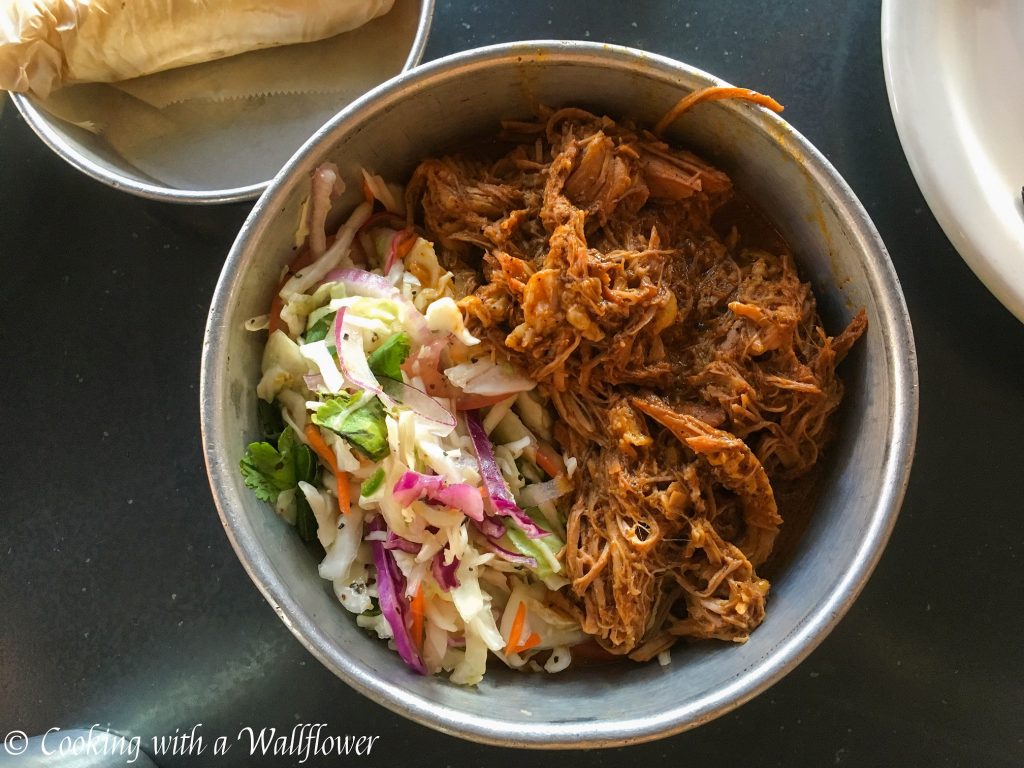 Stout Braised Short Ribs. Since this was beef, I didn't try it. But I was told that it was amazingly tender.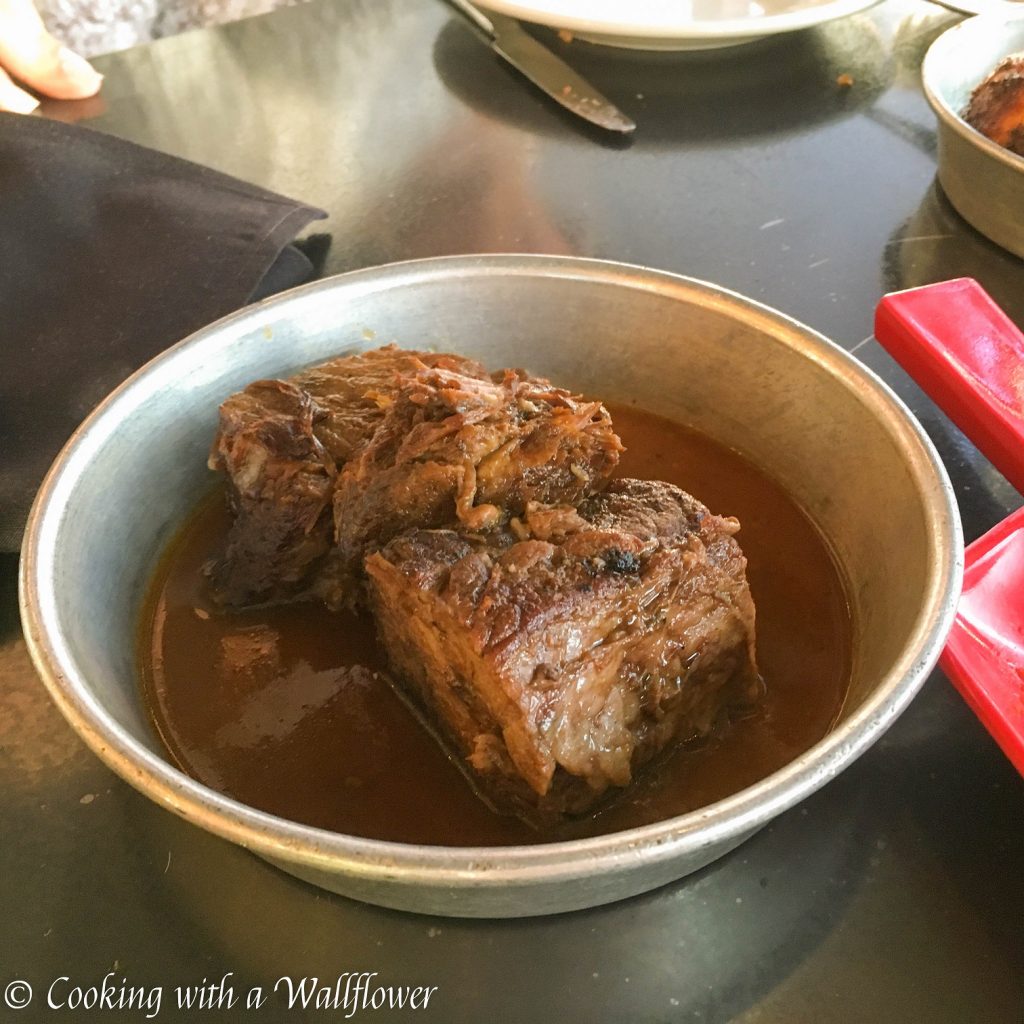 We had a short first day, mostly because we didn't really have much planned. The rest of the days were packed with activities so that we could do as much as possible.
Stay tuned for more. =)