We are currently in Denver! Totally in vacay mode. If you would like to follow along my adventures, my Instagram page will be updated with travel posts. Or you can wait until I finish editing photos and post here. =)
But in the meantime, earlier this week, I discovered a brand new matcha latte on the way to work!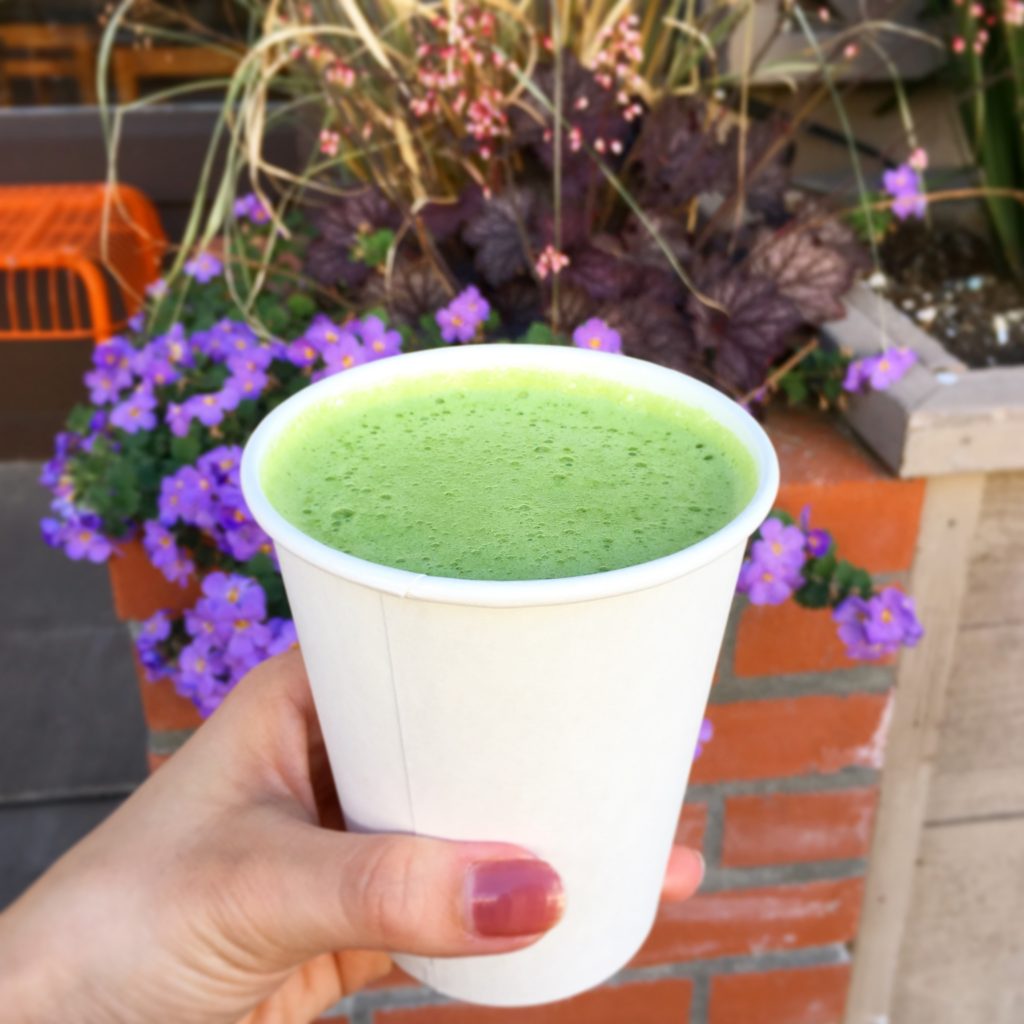 And here are (earlier) this week's finds…
This quinoa taco bowl with guacamole looks so delicious. And I love that it takes under 30 minutes to make!
How decadent do this Mexican Hot Chocolate cookies look? I mean, look at that chocolate oozing from the center!
Omg! These milk chocolate brownies! I'll be honest. I have a week spot for brownies. But these look so fudgy!
This balsamic grilled chicken with strawberry black bean salsa sounds soo delish.
This vegan pomegranate tahini cupcake sounds delicious with unique flavors, but that frosting is just gorgeous.
If you're a fan of chocolate, like me!, then this chocolate blackout cake would be perfect for both you and me.
I'm a huge fan of dim sum, and I'm so lucky to be living in the SF Bay Area, but I love that I will be able to make pan fried chives cake dumplings at home! Don't they look so delish?
This pesto pasta chicken salad with peas and mozzarella looks so refreshing and perfect for spring.
Looking to serve drinks for a little party? You might want to try this mint watermelon margarita.
Oh my gosh! This crispy fish taco cauliflower rice bowl looks sooo good.
This roasted jalapeno and garlic hummus sounds delicious with a little spicy kick.
Yes! Healthy double chocolate chip muffins! How can I resist them?
I seriously think if I made this strawberries 'n' cream cake roll, I wouldn't be able to stop eating after just one slice.
I have to try this tequila shrimp taco salad soon!
How gorgeous is this pistachio rose rice pudding?