Back in February, my friend Kim, from Sweet Kimplicity, and I went down to Southern California where we would board for our cruise trip to Ensenada.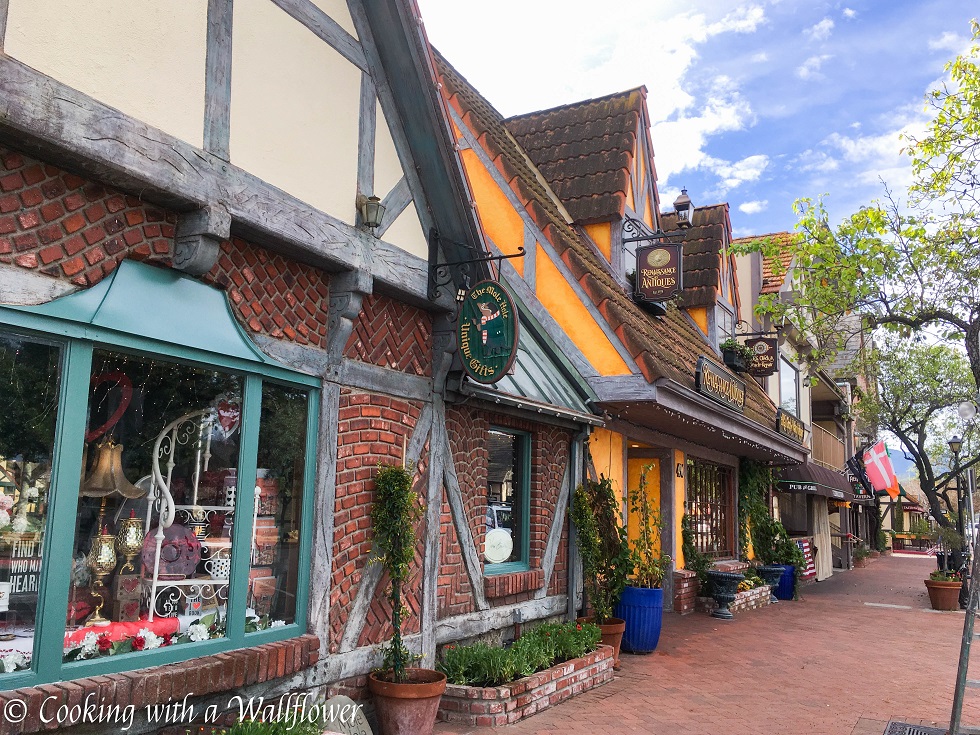 I originally planned to share my stories back in February after we got back from our trip, but I had to put a pause on this blog while I dealt with grief and loss. Now that we are about to embark on another trip soon, I thought this would be the perfect time to share stories from my last trip.
We started our trip to Southern California super early in the morning so that we could stop in a small Danish town called Solvang. Have you heard of it before? I have never heard of Solvang before we planned our trip, but it was such a cute town. I definitely want to go back again some day soon.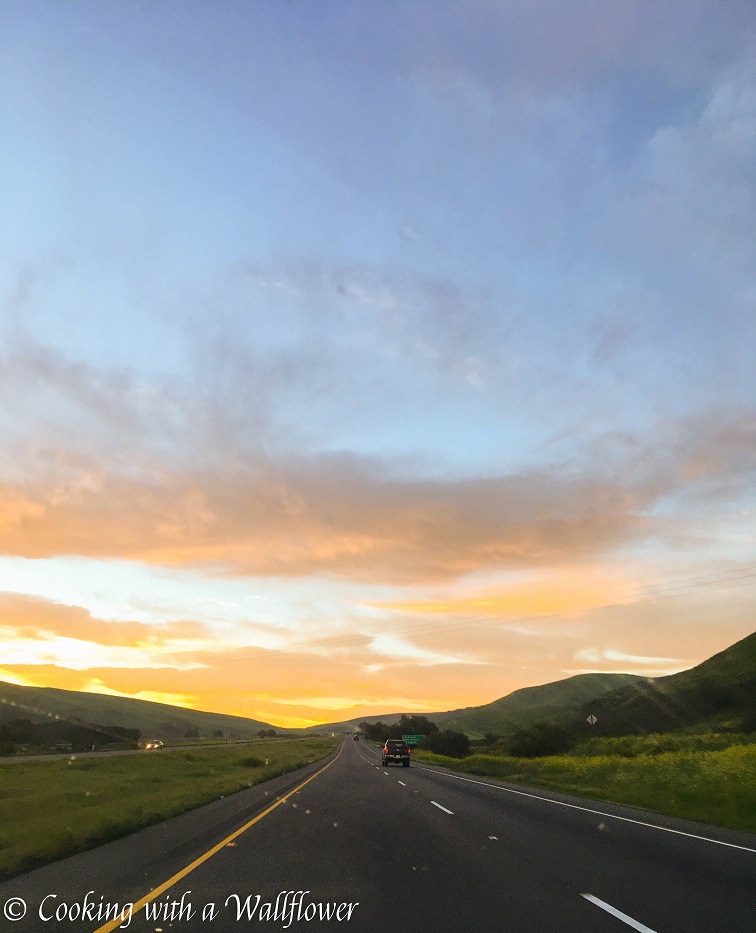 We arrived in Solvang super early in the morning, around 7:30. Most of the town was still closed. But we wanted to get breakfast from Paula's Pancake House. Usually, when I go out for breakfast, I'm all about the egg benedict. It's my favorite. Mostly because I still can't get the hollandaise sauce right at home. But since this restaurant is known for their world famous Danish pancakes, of course, I had to get that instead.
I ordered the Paula's special which was Danish pancakes topped with strawberries and fresh whipped cream. It was soo delicious and filling. Paired with hot chocolate, it was the perfect morning pick me up.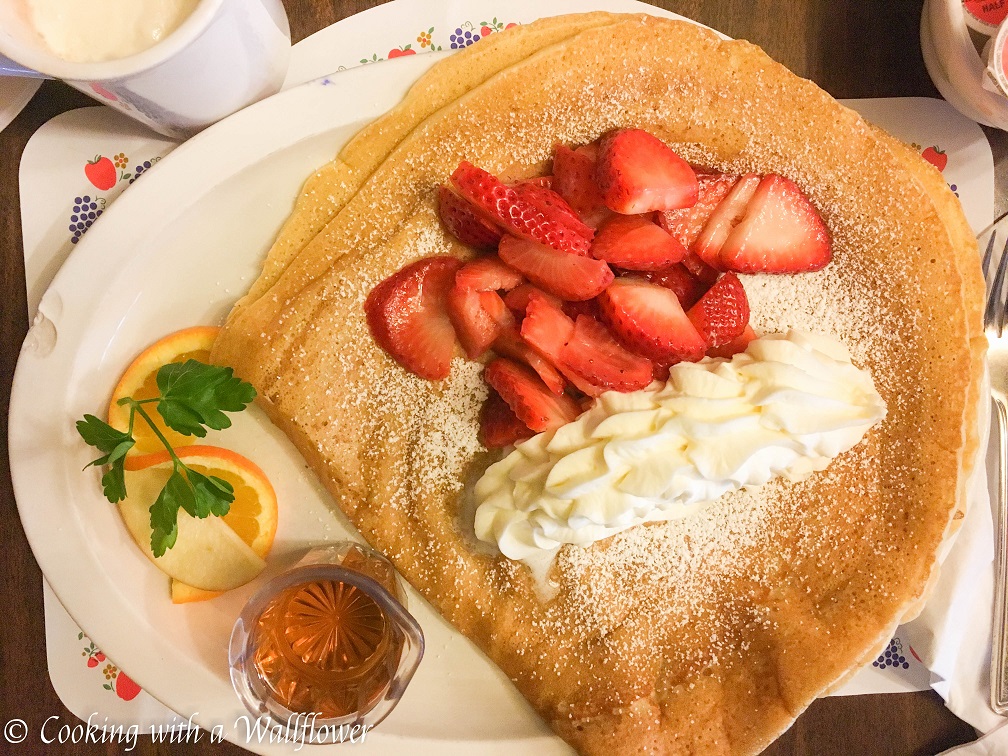 Kim got the Danish pancakes with the Solvang Danish-style sausage.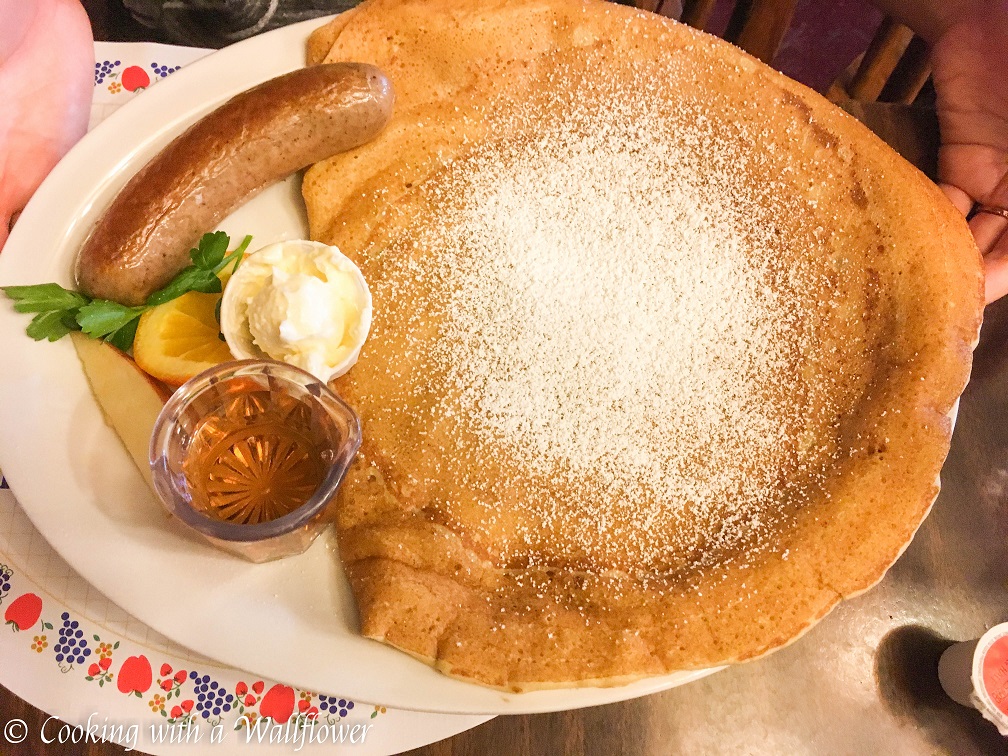 After we were done with breakfast, we walked next door to Olsen's Bakery for some pastries. I seriously fell in love with the custard filled croissant dipped in chocolate. If we weren't headed on the next leg of our trip, I would bought a whole bunch of pastries to take home with me. And if I hadn't just had breakfast, I would totally have bought more pastries just for myself.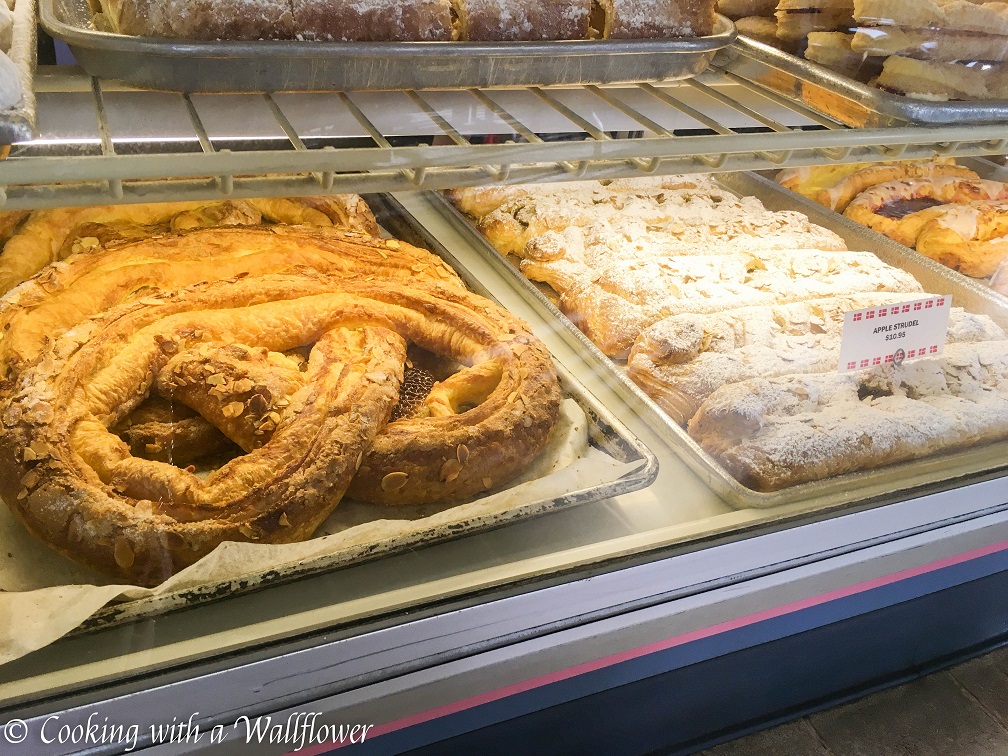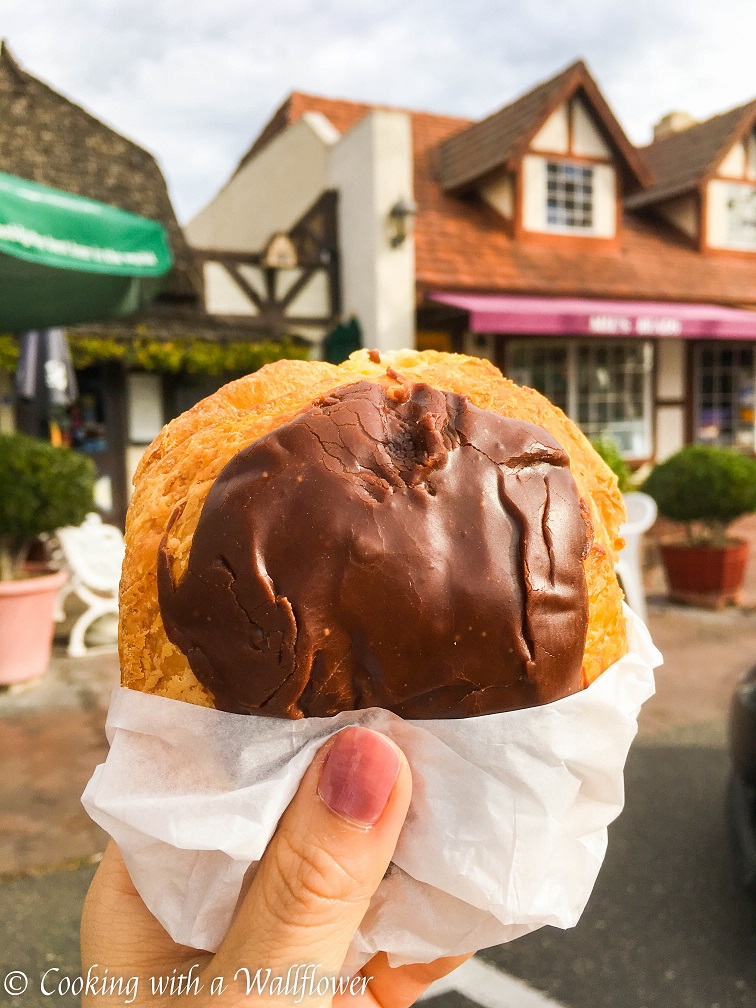 We wandered around town and admired the Danish style architecture. So many pretty picturesque buildings!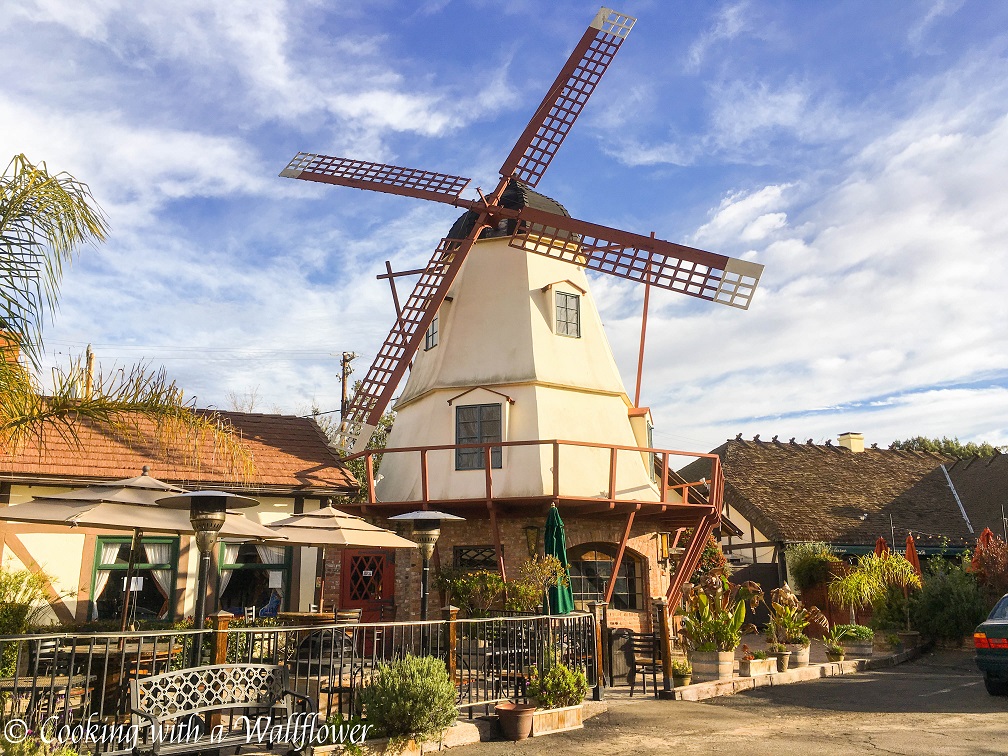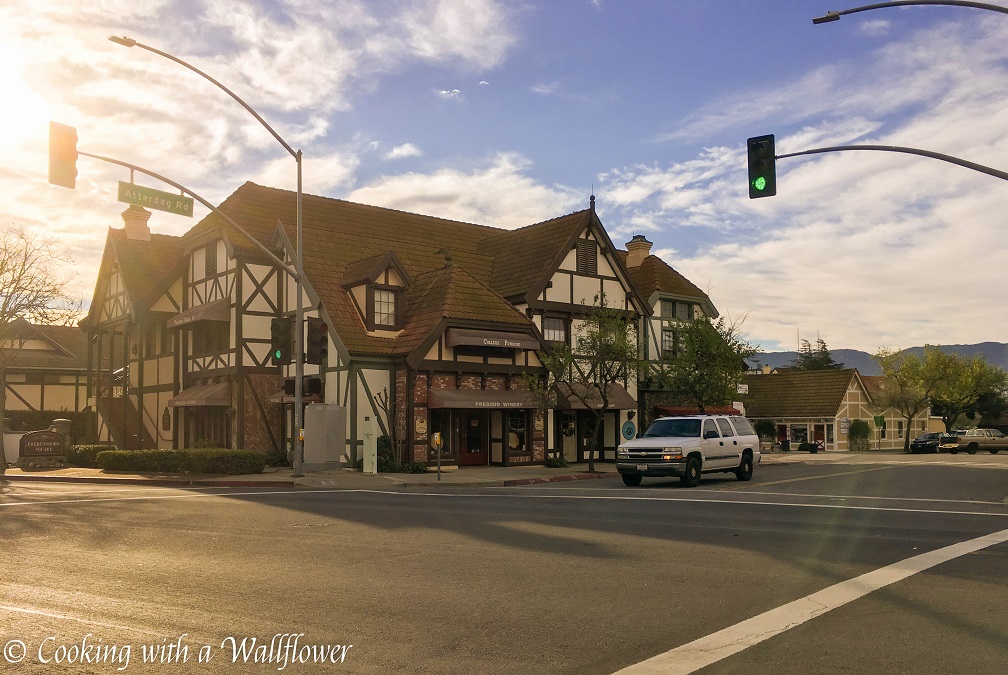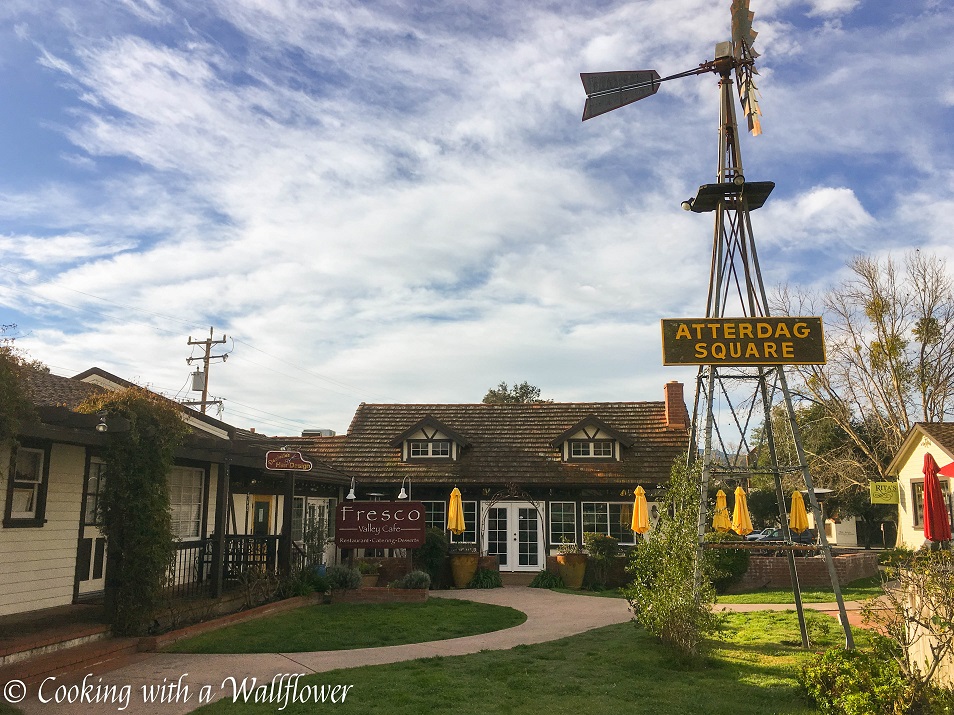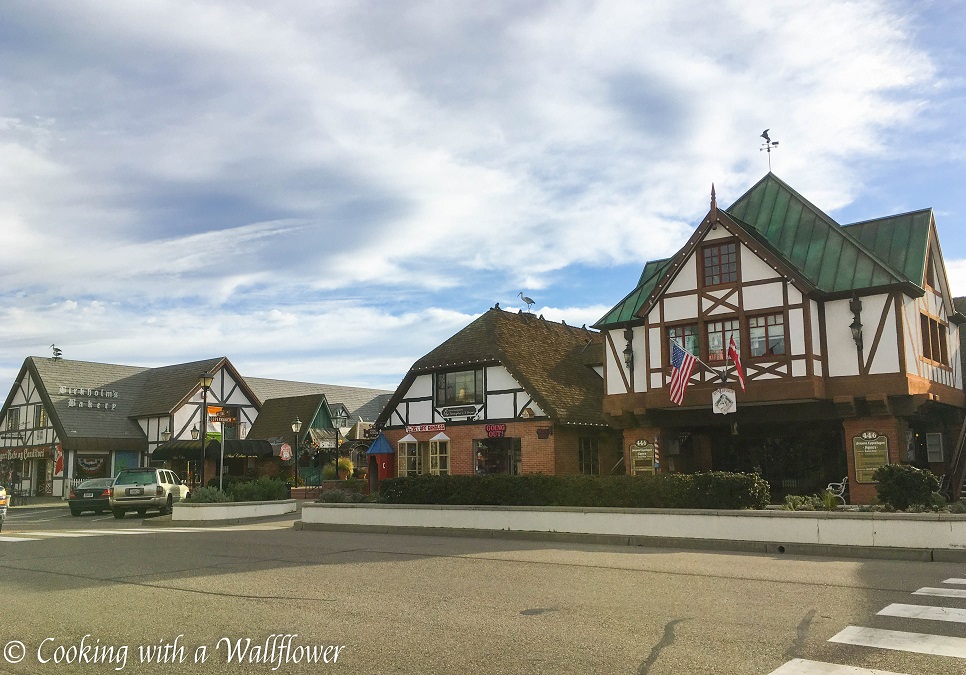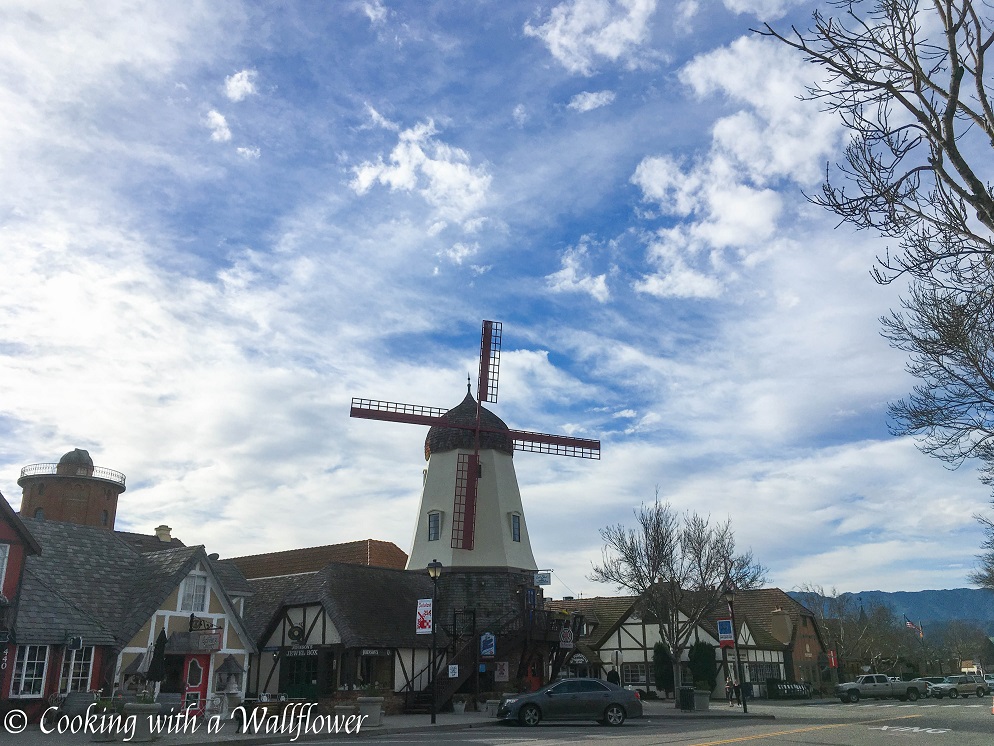 Since it was still early in the morning, most of the stores weren't open yet. But I really really wanted to wander into them. There was a candy store I wanted to check out as well as a few gift stores and museums. There are a ton of Danish bakeries all around town, and I wanted to try them all, but there was just no way to do so. It just means that I have to go back some day soon!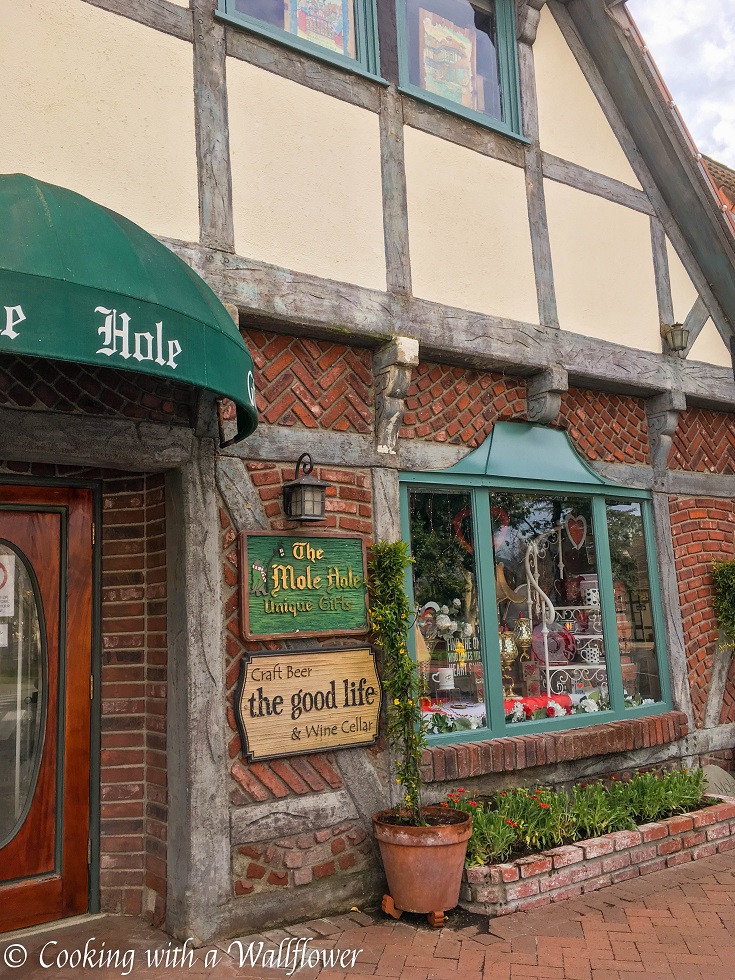 Before leaving Solvang, we went to Ostrichland, which is an ostrich and emu farm. For $5, you can go in and see the ostriches and emus. For an extra $1, you can get a pan filled with food to feed the ostriches and emus. It was so much fun, but they were super aggressive!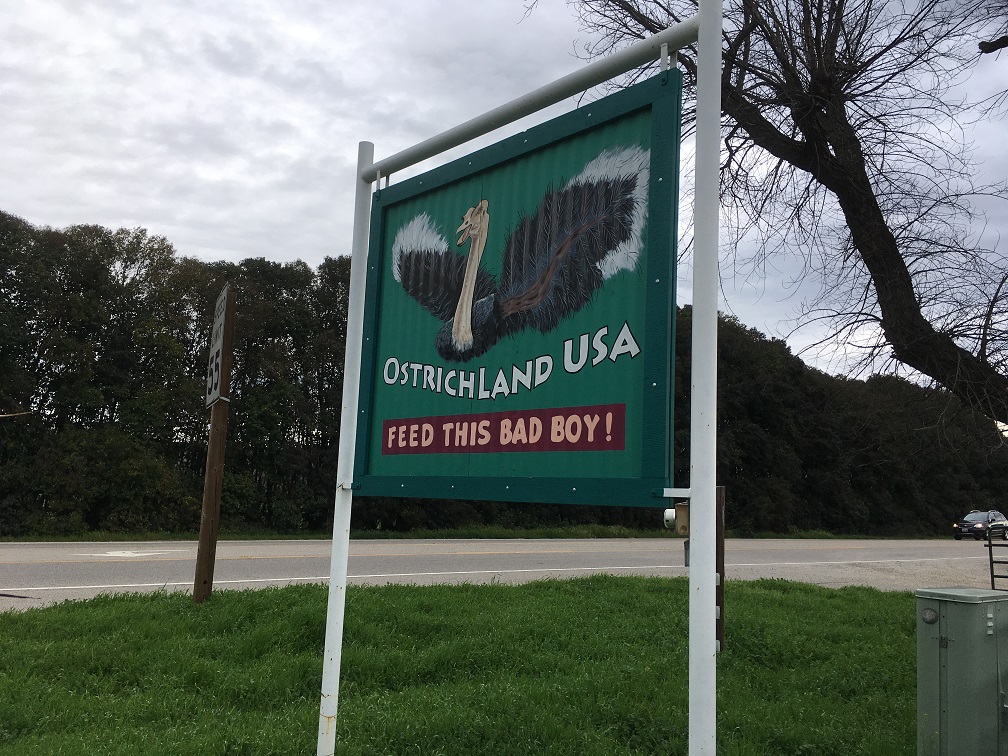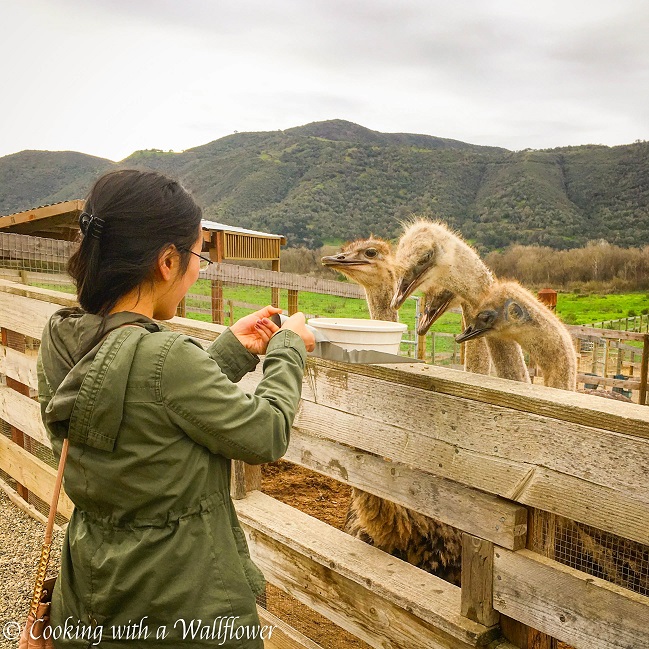 If you're looking for something different to do on the way to Southern California, or if you're headed up to the Bay Area by way of Highway 101, I would definitely recommend stopping in Solvang. It's a super cute town with amazing food and pastries!
Stay tuned for stories of our cruise trip. =)