Another graduation this weekend! And then we'll be done with graduations for a little while.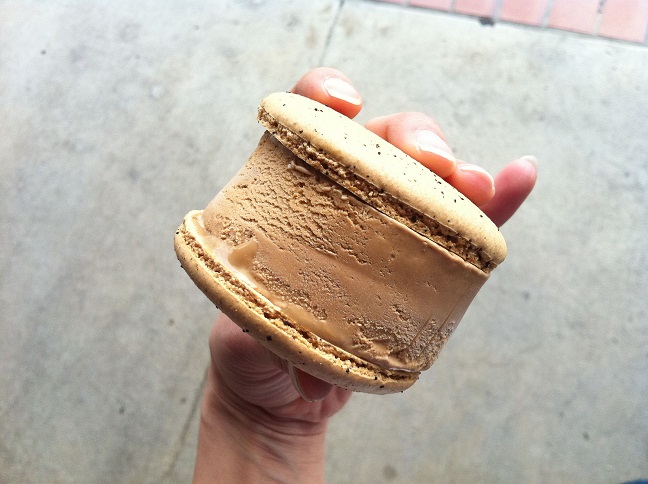 This Yuen Yeung macaron ice cream sandwich. Coffee macarons with Hong Kong milk tea and coffee ice cream and coffee condensed milk. Seriously, the ultimate dessert.
In this week's finds…
Okay. Have you seen the new Beauty and the Beast trailer? The one with Emma Watson. Why must they torture me like this? Now, I have to wait until March 17, 2017 to watch the movie! I'm already obsessed with the details of the castle.
It's finally peach season. Need to try this peaches and cream scone!
If you're looking for a dessert perfect for this holiday weekend, try this red, white, and blue cherry cheesecake macarons.
This cheesy bacon and egg hash is perfect for brunch this weekend!
How delish does this strawberry shortcake with coconut whipped cream look?
I've never had Indian dessert before. And this strawberry phirni Indian rice dessert looks soo amazing.
This naturally sweetened agua fresca would be perfect for the upcoming hot summer days.
This eggless asparagus and olive quiche!
Want these strawberry shortcake bars soon!
Oh my gosh! This summer blueberry mascarpone tart! Look at all those blueberries!
The gorgeousness of this dutch oven tomato and olive focaccia.
If you're looking for tips to make the perfect burger, you can find them in this anatomy of a better burger post.
In love with smoothie bowls so I really want to try this green matcha smoothie bowl and this coconut smoothie bowl.
This chipotle mango barbeque sauce sounds soo amazing.