There's only a day left in my Sun Basket giveaway! Enter for a chance to win a free organic meal delivery from Sun Basket. You'll get to pick 3 different meals for 2 people. So definitely head on over and enter while you still can. =)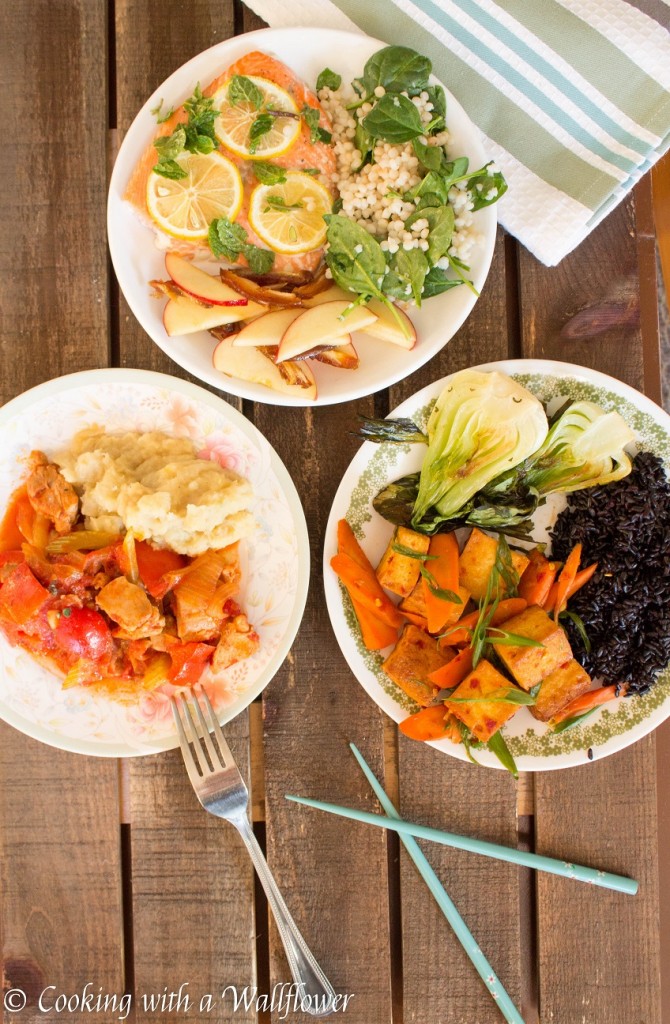 Looking for an amazing breakfast? How about this whole wheat apple cinnamon muffin? I can totally see myself waking up to one of these in the morning.
I think I'm going to add this Skillet Chicken and Veggies with Creamy Light Garlic Sauce to my dinner plans in the next few days.
This Cilantro Lime Chicken looks so amazingly delish. Cilantro, lime, and garlic. Simple, but the perfect combination of flavors.
Garlic Sun-Dried Tomatoes Roasted Shrimp sounds like the perfect solution to a quick and easy weeknight dinner.
Oh my god! Potato Chip Salted Champagne Caramels. I think I'm in love with this. Just in time for Valentine's Day next month. Yes?
Homemade Coconut Lattes. For real? You and I are going to have our own coffee shop right at home. I'm braving caffeine for this.
Look at these 30 minute sweet Thai chili salmon skewers! I don't think I need anything else for dinner.
I'm drooling over this Crunchy Kale Taco Salad. The texture and the color is enough to convince I have to try it ASAP.
I'm on an egg kick. This Turkish Fried Eggs in Herbed Yogurt might just satisfy by egg cravings.
Looking for a healthy wrap? How about this Sweet Thai Chili Chicken Swiss Chard Wraps with Peanut Ginger Sauce sounds so tasty with all that flavor.
Are you a fan of wasabi? If you are, maybe you'll like this almond crusted chicken and orange wasabi salad.
These Matcha Cream Puffs look so decadent!
In love with this Baileys Cheesecake with Baileys Ganache and a Flat White Martini!
This Spiralized Vegetable Noodle Bowls with Peanut Sauce looks so delicious and healthy!
I've always wanted to make my own paella, now I can try this Seafood Paella.
I need these Pink Champagne Cupcakes in my life!