This post is sponsored by Sun Basket, but all opinions are my own.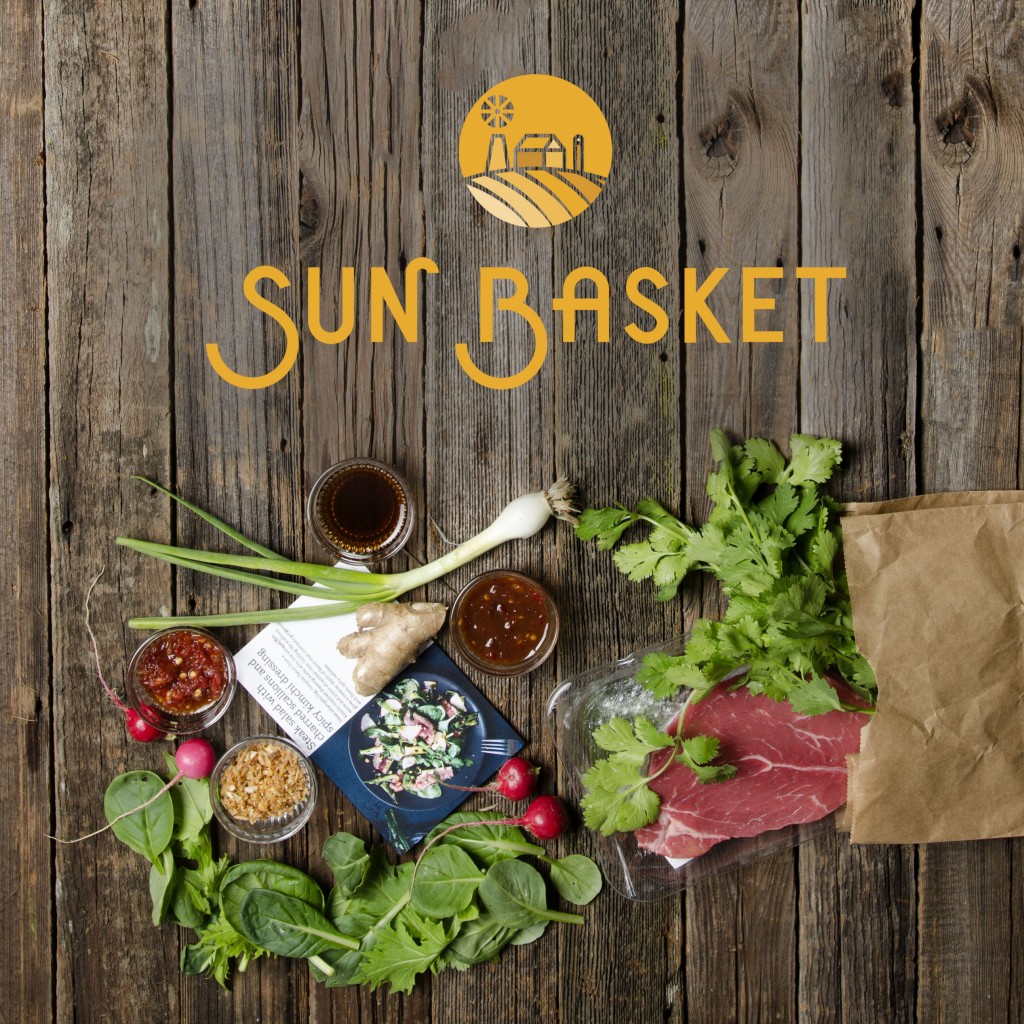 You guys! I have a fun giveaway for you today!
I know with the new year many of us (me!) are trying to eat a little healthier. At least, for the next couple of weeks anyway. I feel like I need a reset button after all the peppermint bark, hot chocolate, and cookies I've indulged on over the holidays. So when Sun Basket reached out to me to ask if I'd like to try their meal plans, I was really excited. Simple and healthy recipes are always what I'm looking for in my meals, especially right now, when I'm trying to go back to my regular work schedule. It's super hard to go back to work after the holidays, don't you think?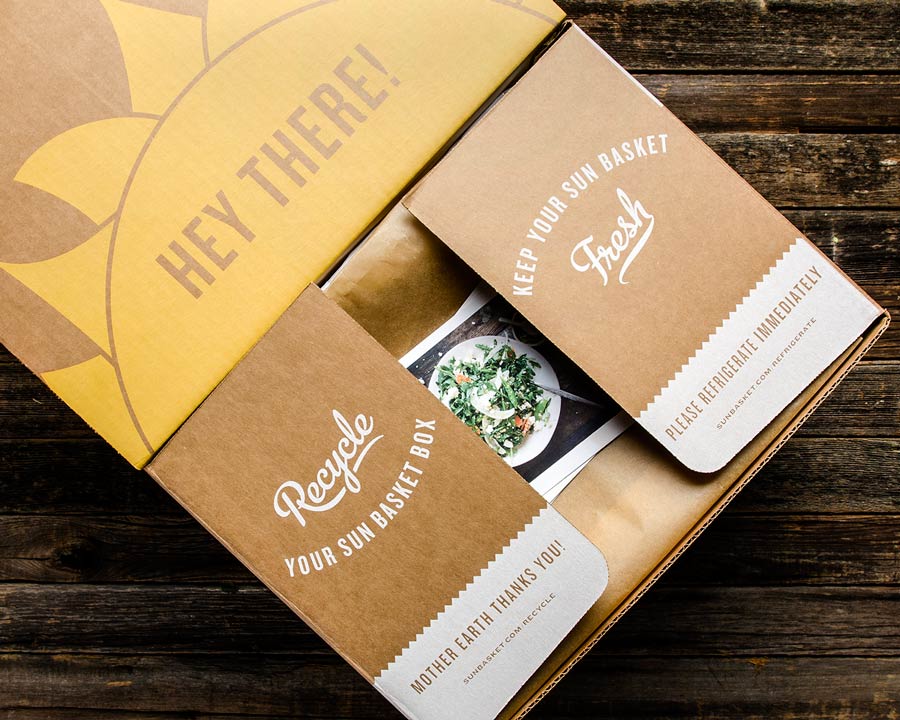 There are soo many different food companies out there, all of which are catered to our convenience. There are companies that deliver pre-made meals straight to our door and all we have to do is reheat them. There are companies that send us fresh produce straight from the farm. And there are companies that have recipes that we can select from and based on the recipes that we pick, they'll send the exact amount of each ingredient to our door so that we can create our chosen dishes.
Sun Basket is a locally based company that sends their subscribers a box full of fresh organic ingredients each week based on the recipes selected. The recipes change weekly and rotate, but you can pick 3 different recipes with plans for 2, 4, or 6 people. The meal plans have options that include gluten free, vegetarian, and paleo. So there's a little something for everyone. The ingredients are organic and non-GMO from West Coast farms and come bagged and tagged so that we can easily identify what they are. Sauces are placed in easy to open reusable containers. The recipes come on cards with easy to follow directions. These recipes are created by a chef who used to work at The Slanted Door, a San Francisco restaurant specializing in modern Vietnamese cuisine.
You can find this week's menu here.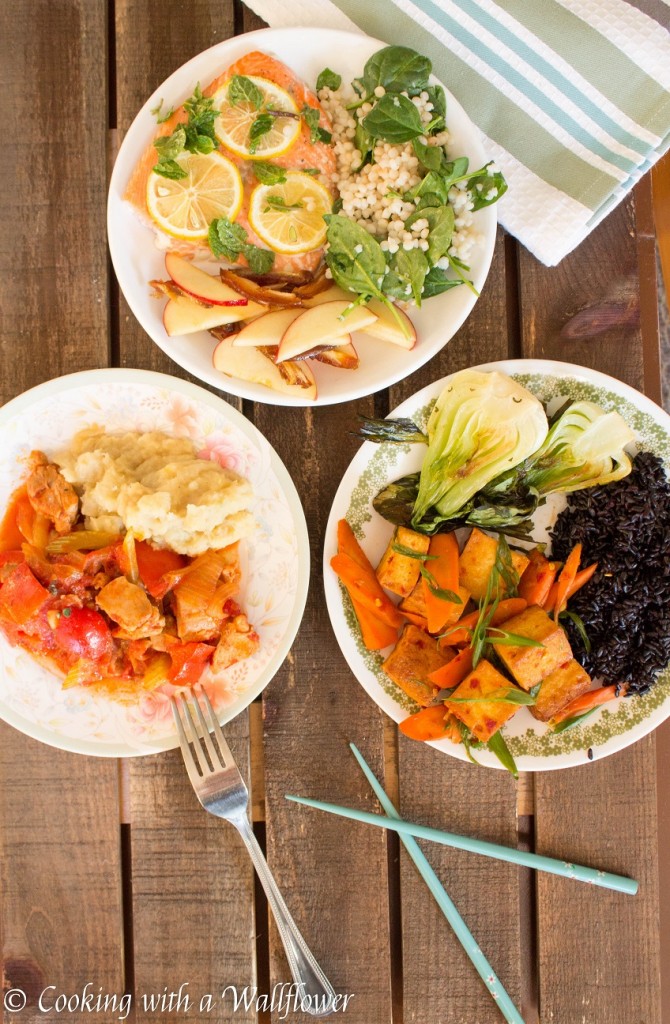 I tried three different dishes: Braised Chicken in Arrabiata Sauce with Celery Root Mash, Roasted Salmon with Spinach Couscous and Date-Apple Salad, and Honey Ginger Tofu with Roasted Bok Choy and Forbidden Rice.
What I love most about these dishes is that I can try something new. I have never had celery root, couscous, or forbidden rice before. And I don't know if I would have bought them on my own to make. Especially not the forbidden rice. I wouldn't have wanted to buy an entire bag of forbidden rice not knowing how it tasted or how easy it is to prepare. But getting meals through a company like Sun Basket, I get to try ingredients I've never tried before with just enough for a meal. If I don't like it, I don't have to get it again. Which I love.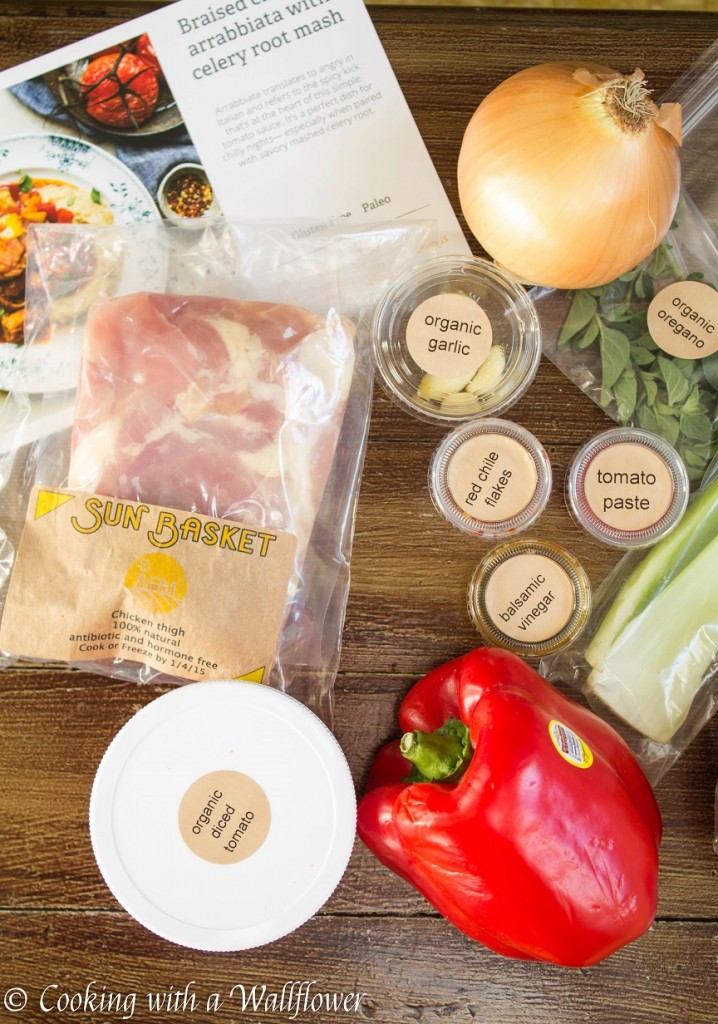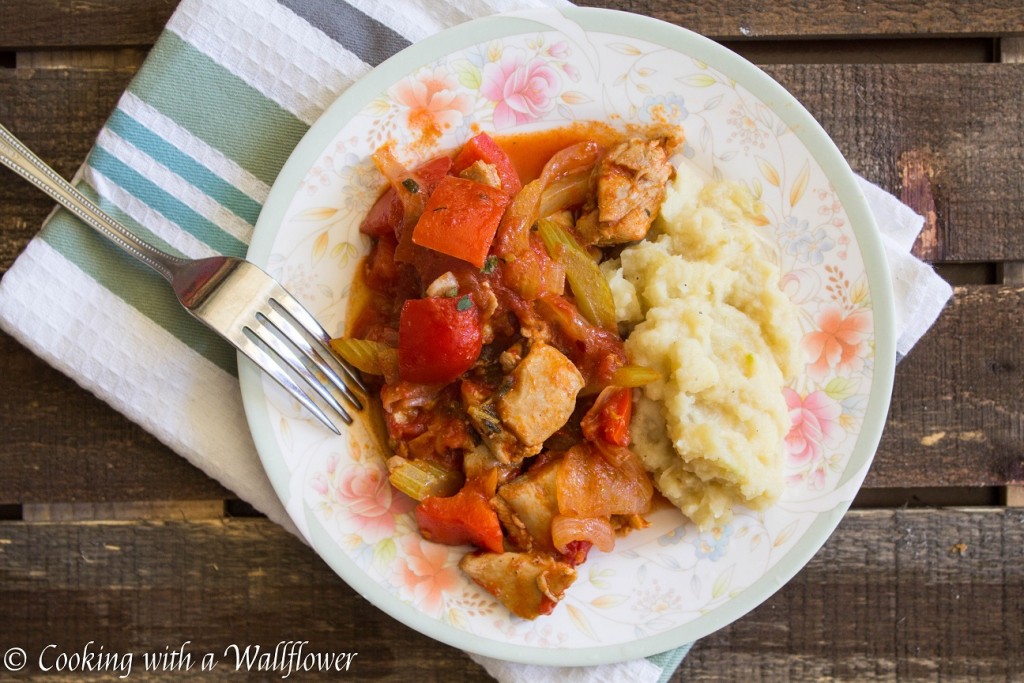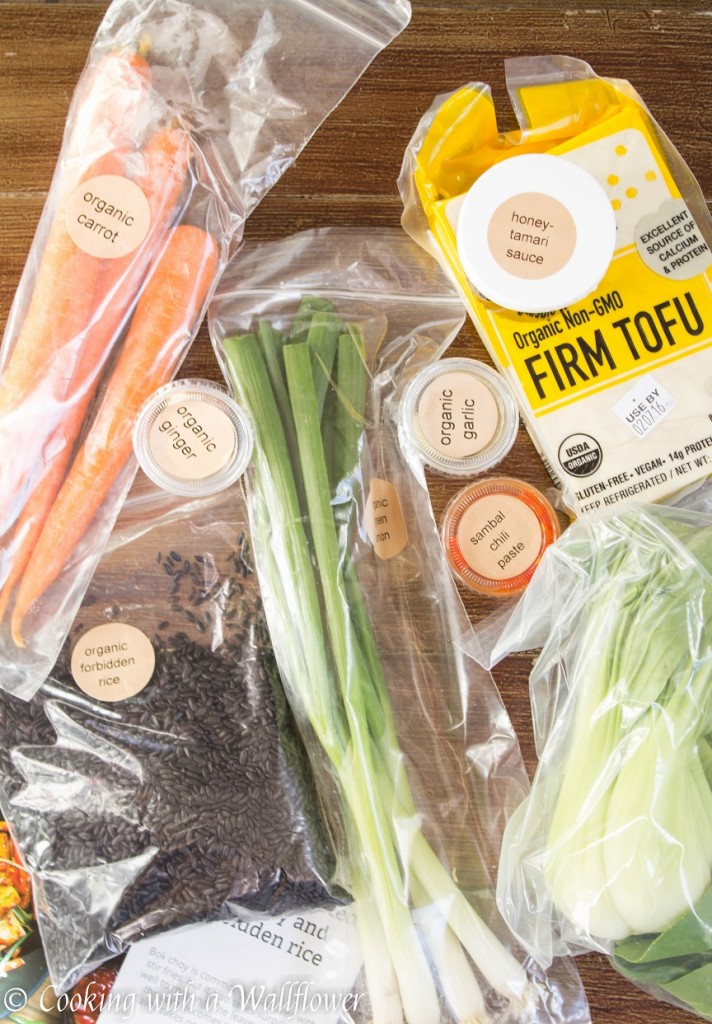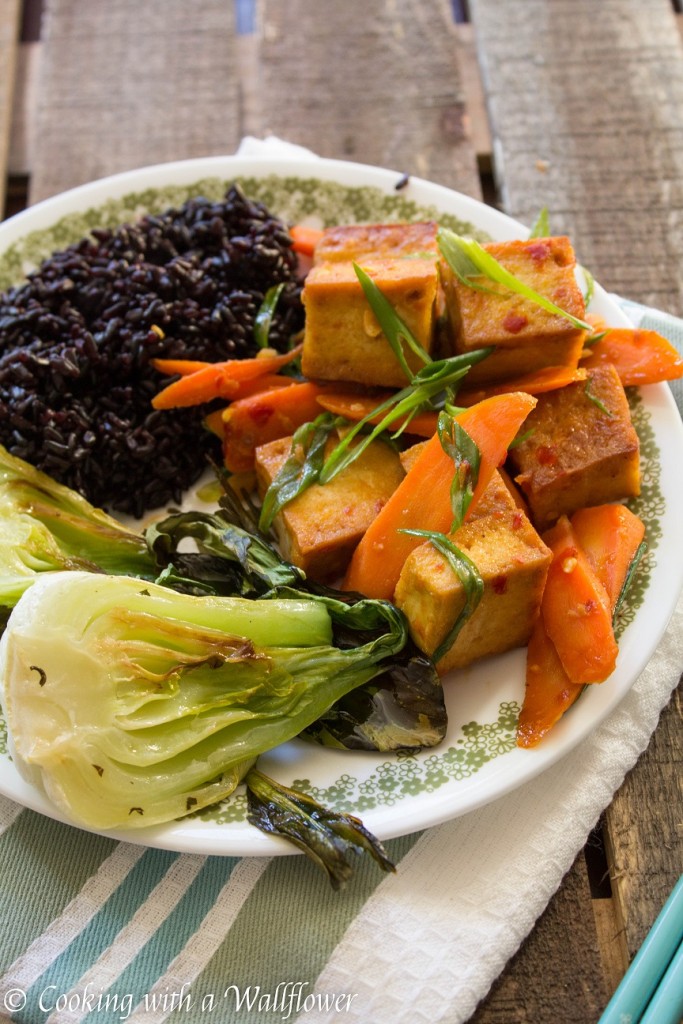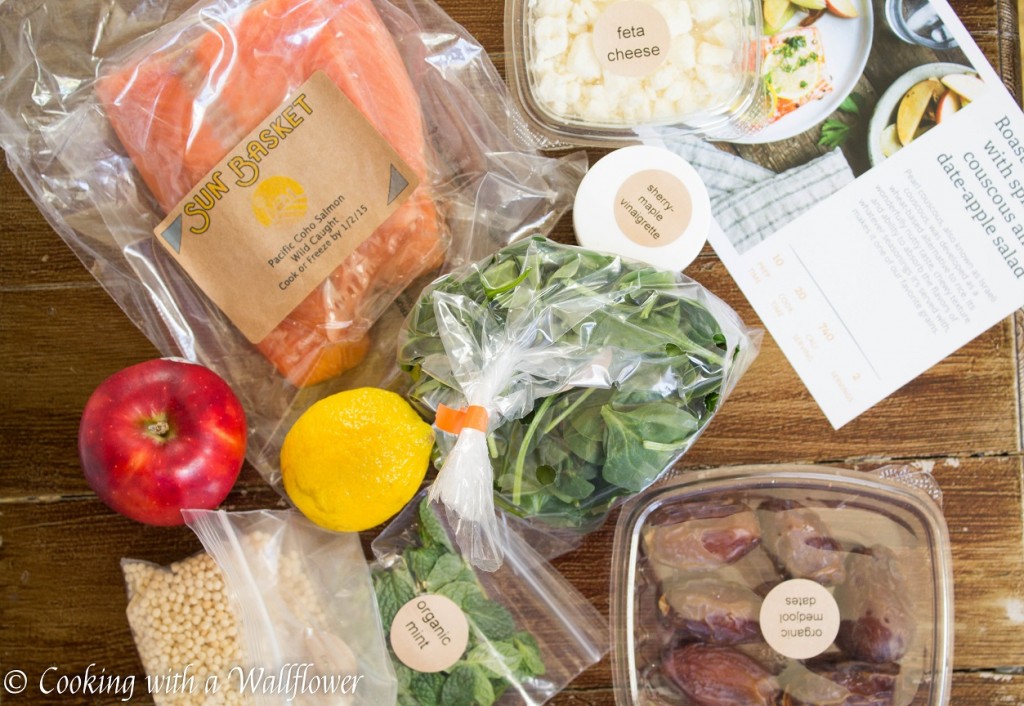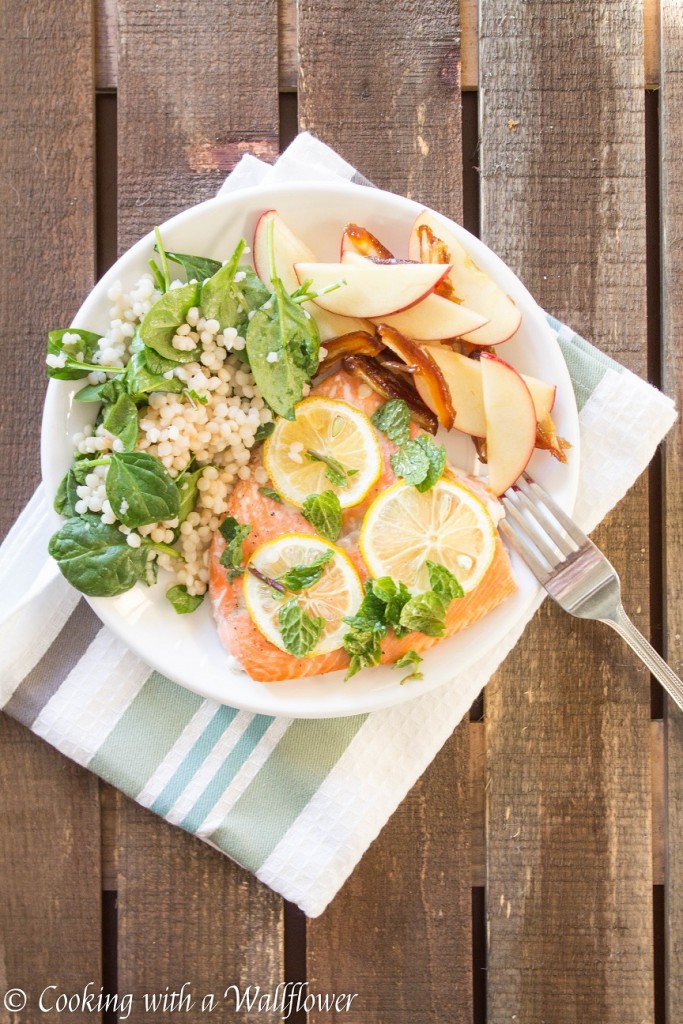 Today, I'm teaming up with Sun Basket to host a giveaway just for you guys! You can win a delivery of Sun Basket meals (3 meals for 2, valued at $68.94).
Since Sun Basket is a local company and delivers fresh ingredients directly to your home, this giveaway is only open to those living in the US in the states of California, Oregon, Washington, Colorado, Utah, Arizona, Nevada, and Idaho.
So if you guys live in those states, enter in the giveaway below using Rafflecopter. If you have questions, feel free to message me!
Good luck!