Oh! I hope you've recovered from your Thanksgiving feast and any Black Friday shopping you might have done. I'm just slowly coming out of my food coma.
We had soo much food, many of which were a combination of Asian cuisine and traditional American cuisine. In other words, we had chow mein, jelly fish salad, hot and sour soup, and che Thai, a dessert made of fruit cocktails and half and half. That also means we get to have a quiche filled with kale, artichoke, sun-dried tomatoes, and mushrooms. And an apple cranberry pie, pumpkin pie, mashed potatoes, mac and cheese, garlic bread, and turkey with gravy. All buffet style because we just don't have a table long enough to seat all of us.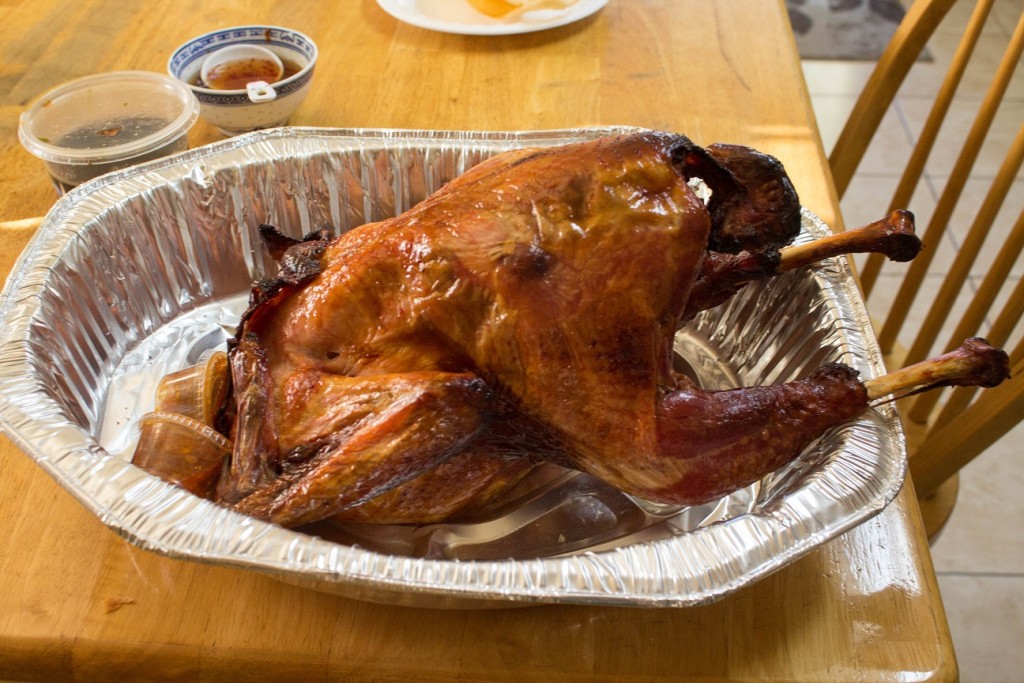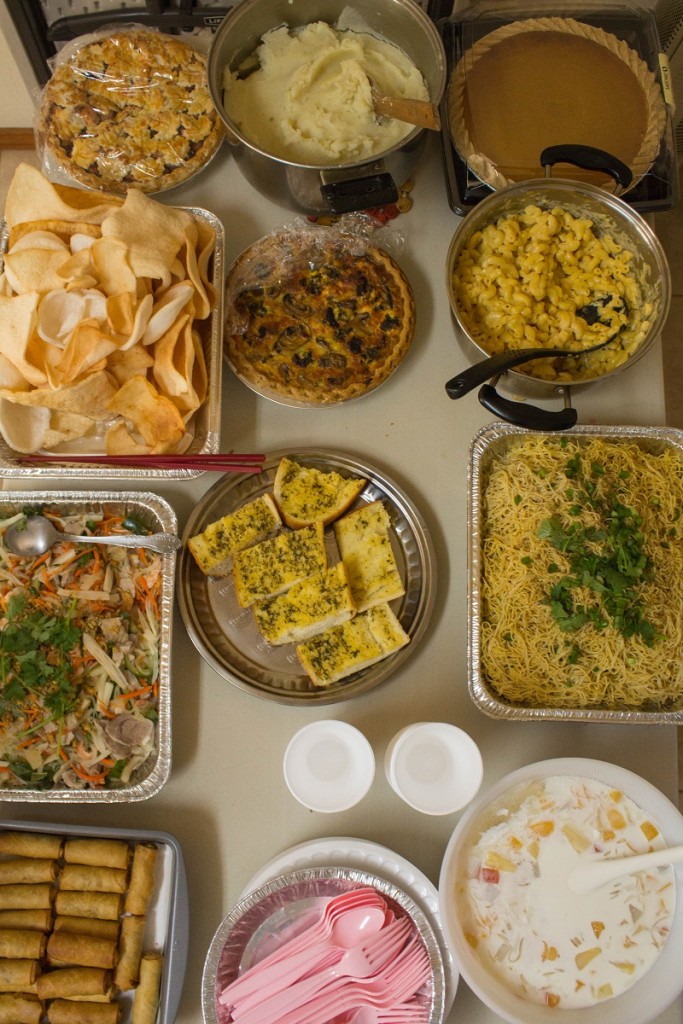 After an early dinner, we went shopping for a few things and came back with a lot of clothes. I'm starting to feel like I'm too old for this. lol. I'm way too exhausted after a couple of hours of being shoved and pushed through the crowds of deal shoppers. But the highlight of the night was a cheap immersion blender from Macy's. Which means I can easily puree soups and smoothies for you guys!
I also bought several games because they were on sale. I figured that since I'm shopping anyways, I should buy a few games to donate to the children's toy drive. If you've been following my blog for awhile, you'll know why the children's toy drive means a lot to me.
Unfortunately, I was extremely disappointed this morning when I found out that Costco no longer gives out their annual cookbook. It's seriously one of the highlights of Thanksgiving weekend. If you want free cookbooks, you can still find back copies of them on their website. I still can't get over it. I've been collecting the cookbooks maybe since 2008.
And of course, this week's highlights around the blogging world. It's be short this week so that I can get back to binge watching Christmas movies on Hallmark. Because now that Thanksgiving is over, it's perfectly okay for me to sit on the sofa and watch Christmas movies all day long while sipping on tea. And when I feel like indulging – hot cocoa. =)
These glazed cranberry orange scones look so delish. I can definitely see myself reaching for one in the morning.
Oh my god. Mashed potato waffles! I still have mashed potatoes in the fridge. I think I'll have to make this.
I live for this butternut squash spinach dip.
This Thanksgiving Turkey gumbo will keep me warm through this cold chilly weather.
This brown butter salted maple pecan sticky buns is the dessert.
Leftover turkey and sweet potato is another idea to make with your Thanksgiving leftovers.
Chicken and dumplings. My favorite comfort food ever.
Soft frosted holiday sprinkles cookies. I'm ready for Christmas with these.
After all the Thanksgiving feasting, I really do need this chia seeds with strawberries and banana cream.
White chocolate cinnamon hot chocolate sounds like the perfect beverage to get through the winter.
Oh, how delish is this black currant apple mocktail?
How gorgeous is this rose pie crust?
Oh my god. This raspberry and white chocolate loaf. I need this now.
This chocolate white chocolate macadamia nut cookie has all of my favorite ingredients.
Oh, this turkey and mashed potato soup looks so mouthwatering!