Can you believe that in just a few days it'll be Thanksgiving?
Since Thanksgiving is just around the corner, I wanted to take the time to talk about something important. For me, Thanksgiving is about giving thanks and appreciating what we have. It's also a holiday that revolves around family and food.
Around this time, when we walk into grocery stores, we see bins set near the doors for food donations or signs asking for money donations at the register.
If you can spare even a little bit, please consider donating. Every little bit helps. Every dollar can bring food to someone's table. Just think how sometimes your grocery store has sales on canned soup, like 10 for $10, or boxes of pasta, also 10 for $10. You can make a difference in someone's life.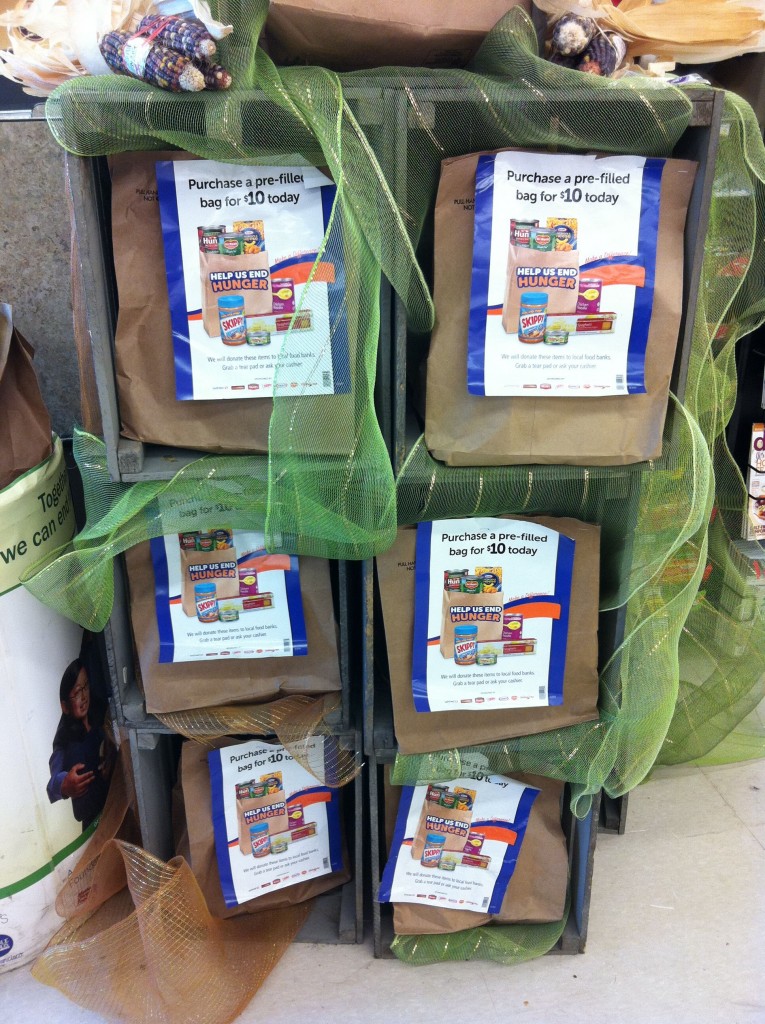 I can eat these Saltine Toffees forever.
I would love to serve these Salted Caramel Pumpkin Cheesecake for Thanksgiving!
Banana Dulce de leche pie sounds so amazingly delish.
This Oreo Truffle Cheesecake sounds so decadent.
Chocolate Covered Cinnamon Pretzels are so simple to make and perfect for snacking.
Crispy Prosciutto  Baked Brie Bites with Honey Pears + Walnuts for those who love both sweet and savory.
I love anything with condensed milk so this Caramelized Condensed Milk Mini Apple Pies is perfect for me.
Brown Sugar Pumpkin Cheesecake with Pistachio Macaroon Crust. Yes, please.
Bacon, Egg, and Brussels Sprouts Carbonara. Love Brussels sprouts.
Oh. My. God. Loaded Mashed Potato Balls.
Salted Caramel Candied Pecan Carmelitas. I need this in my life now.
How gorgeous is this Fall Harvest Salad?
Vanilla Bean Roasted Acorn Squash. So unique.
Oooh. Cranberry Butter.
Cranberry Baked Brie Bites sounds amazing.
Caramel Apple Pecan Cheesecake sound so delicious.
These whole wheat applesauce spice cupcakes with Greek yogurt cream cheese frosting are healthy!
Pumpkin Black Bean Turkey Chili sounds so perfect for fall.
I can drink this salted caramel apple cider every single day.