Can you believe that we're in July? And that it's already the 4th of July? The year is moving so fast. And so is summer.
What are your plans for this weekend?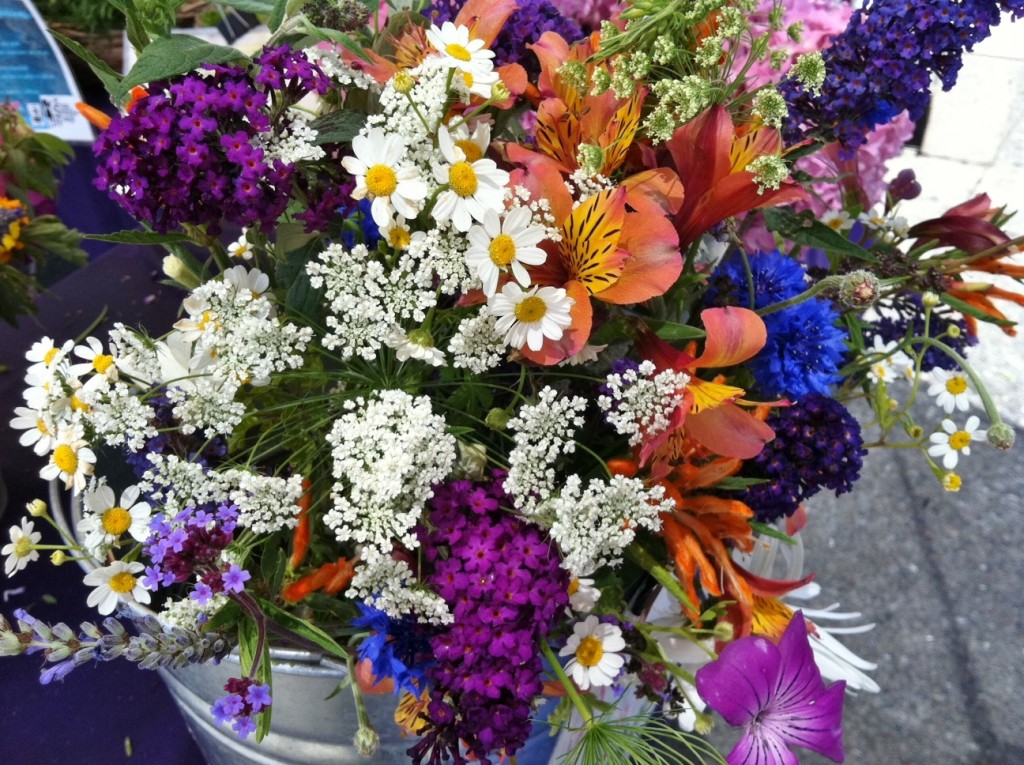 These flowers from the Farmer's Market are so gorgeous. I can't help but want one of each bunch.
Food
I have never heard of a spicy Brazilian burrito bowl before, but now I really want one for myself. Soon!
It's camping season so these coconut pecan cabin granolas would be perfect.
Oh my god. Coconut butter ice cream. Yes, pleeease.
Summer is now complete with this coffee ice cream hot fudge sundae pie with a macaroon crust.
This hibiscus cherry and ginger beer ice cream float looks amazing.
This Cajun shrimp with Garlic Parmesan Cream sauce sounds perfect for dinner this week.
Anything pho holds my interest. This pho inspired Asian noodle soup looks so good!
Blueberry limeade sounds so refreshing!
Nutella cupcakes look so mouthwatering. I can't turn down nutella!
Oh, oh! Strawberry chocolate chip bread sounds like the perfect breakfast!
How delicious and Patriotic is this smoothie bowl?
I love anything with macadamia nut, and these white chocolate macadamia shortbread cookies look tasty!
Funfetti celebration doughnuts are perfect for summer.
Lemon, sun-dried tomato, and almond quinoa salad sounds so healthy and delicious!
Random
Disney is offering a culinary adventure for families. You get to go behind the scenes in the kitchen with hands on experience. Sounds like so much fun!
For those of you who want to be discovered as a romance writer, you might be interested in Avon Fanlit. Unfortunately, I didn't know about this until last week, otherwise I would have announced it earlier on my blog. I participated a few years ago when it first started. Basically, you're given a prompt to work with. From that week's prompt, a winning story is picked and each week after will be built off of the winning story. And who knows, you might be the next Avon writer. =)
I thought this tempescope is soo cool! I would not want to try to build one myself though… lol.
This lililite bookshelf is so cute and perfect for book lovers. Unless, of course, if you live in earthquake danger zone (me!). But still, I want one!
Marc Jacobs and Alice in Wonderland? Whoa.
Have a great 4th of July weekend! Eat lots!