Have I mentioned that I love food truck gatherings? It's so much fun being able to buy one item to try from different "restaurants." So when I saw Johnny Doughnuts food truck with all their varieties of donuts, I knew I had to try them. Strawberry Old Fashion, Blueberry Old Fashion, Classic Glazed Raised, and Crodough (finally! I get to try a cronut). And guess what? Turns out they are on this list of "Best donut shops in America."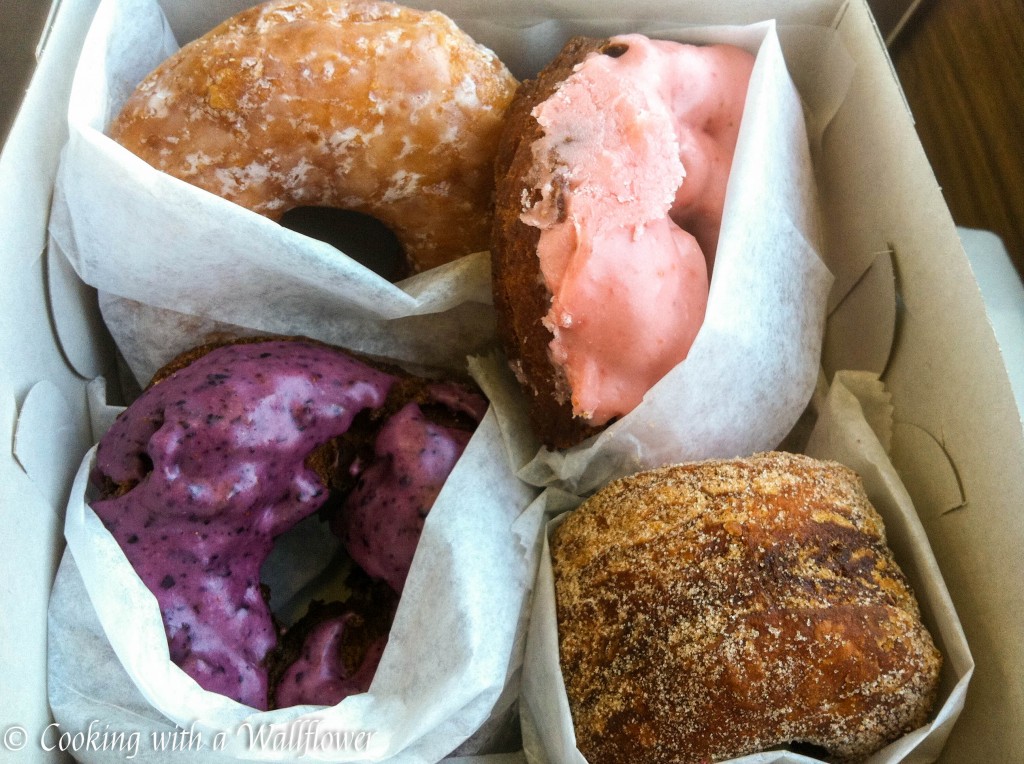 I really really don't like to show my bare feet, but for a good cause, I'll throw my inhibitions to the wind. From now till May 21, if you post a photo of your bare feet on Instagram with the hashtag #withoutshoes, Toms will give a new pair to a child in need. So what are you waiting for? Let's do this!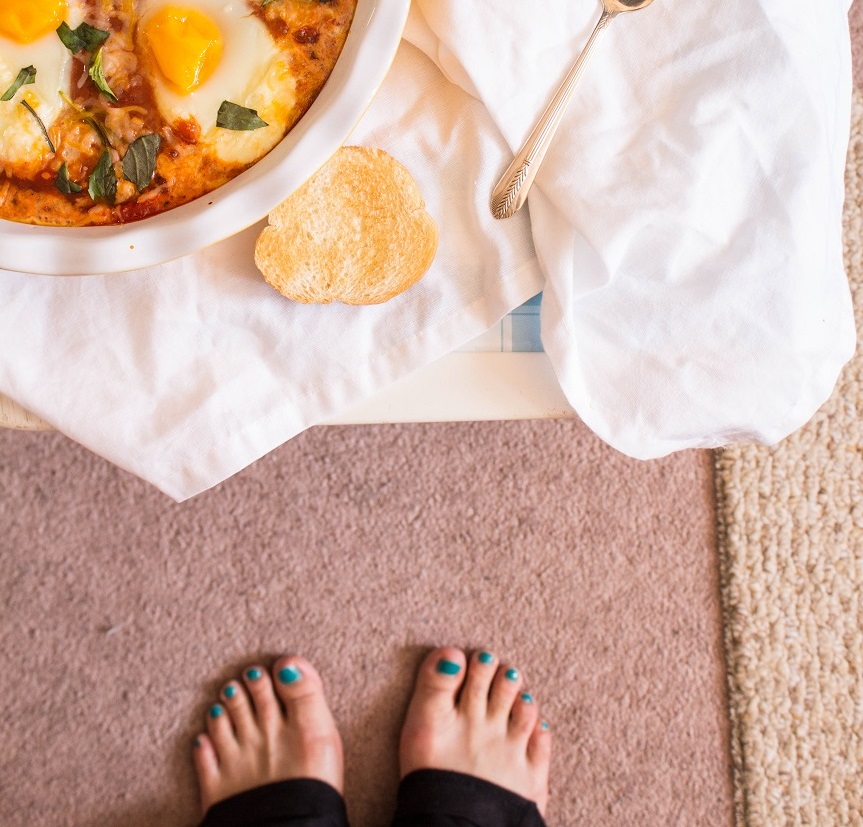 Have you had Starbuck's S'mores Frappuccino yet? I was a little disappointed. I didn't think it tasted very S'mores like. And the cookie straw was just an extra long wafer cookie! But, there's still a couple days left for their 50% off Fraps Happy Hour. So if you haven't given it a try and want to, this is the time to do it. Happy Hour ends on May 10th! =)
Did you hear? Did you hear? Chipotle released its super secret guacamole recipe and it's real simple. So, now you can have their guac anytime at home.
Oh my god. This old-fashioned sour cream crumb cake looks so amazingly delish.
Crispy carnitas oven nachos with homemade tortilla chips. I am so in love.
As if condensed milk isn't already so addictive. Seriously, have you had condensed milk on toast? Or have you had it drizzled over plain waffles? No? You really really should. So when I saw this homemade sweetened condensed coconut milk, I know I have to have it in my life.
I love love love quesadillas, and these fiesta chicken quesadillas with chipotle relish and mango salsa are now on my list!
I feel like I can totally eat this Hawaiian Chicken Chop Salad all day long.
Oooh…. Raspberry Lemonade Truffles.
This Miso and Soba Noodle Soup with Roasted Sriracha Tofu and Shiitake Mushrooms has ALL my favorite ingredients. I sooo cannot wait to make this for myself.
Apple Pie Chips?! I have a feeling this will be my new favorite snack.
This Lemon Soda Pound Cake looks so moist and delicious. I can't wait to stick my fork in it.
Tequila fired chicken tacos with mango salsa. Are you seeing a trend in my favorites?
Um…. Cycle Karaoke. Not to be pessimistic, but I know I can't survive cycling and singing at the same time. Which is why I'll never be a super star. Dancing and singing. Multitasking is soo NOT my strong point.
Picture frames have gone high tech and this one from Skylight looks like the perfect gift. All you have to do is email your photos to a specific email address for that photo frame and the pictures will appear. It's a great way to keep in touch with friends and family. I think I should order one. What do you think?
Happy Mother's Day!
Until the next Wallflower Weekly Faves.
~ Andrea